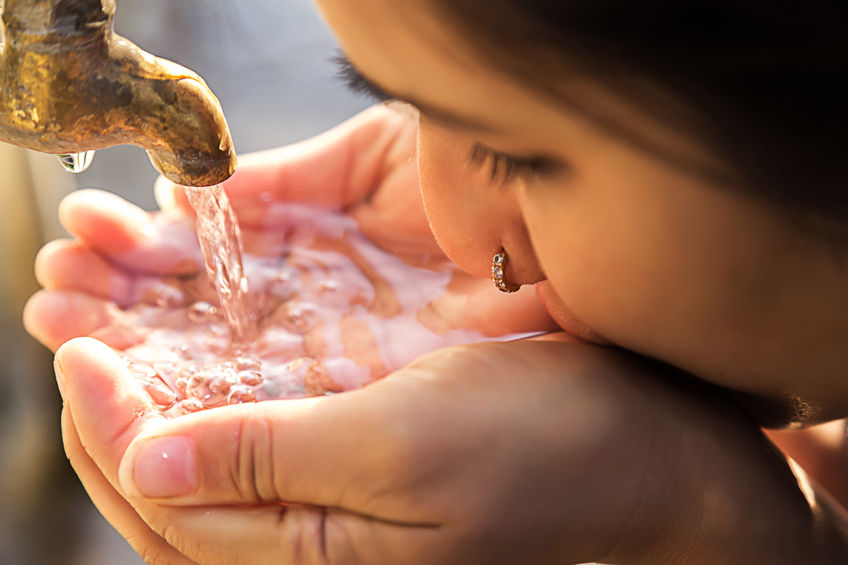 Last updated December 16, 2022
Are you interested in working in emerging economies? The field of international development includes diverse roles in public health, civil society, economics, law, entrepreneurship, technology, diplomacy, sustainability and environmental conservation, among other subjects. Our list of fellowships in international development include opportunities for professional development, continued studies and networking both in the US and abroad.
The Payne Fellowship encourages the application of members of minority groups who have historically been underrepresented in international development careers and those with financial need. The Payne Fellowship Program provides benefits valued at up to $90,000 over two years toward a two-year master's degree, arranges internships in Washington D.C. and at USAID missions overseas, and provides professional development and support. Applicants must be college seniors or graduates looking to start graduate school in the fall of the year they apply, have GPAs of at least 3.2 and be U.S. citizens.
During each two-year fellowship cycle, 12-15 Leland Fellows are placed with international development organizations that include international and local NGOs, U.S. government agencies and multilateral organizations. Host organizations in the past have included Concern Worldwide, the UN World Food Program, Catholic Relief Services, Mercy Corps, and many more. Fellows work on a variety of food security issues, such as agricultural development, nutrition, natural resource management, agribusiness development and women's empowerment. Includes a monthly stipend, health insurance and travel expenses.
The Feldman Fellowship is a full scholarship that supports an MA-SID student who is interested in environmental conservation and/or population planning. The Fellowship includes full tuition, fees, airfare, and living expenses for the year-in-residence at Brandeis, and airfare and university tuition and fees for the second year fieldwork. All candidates who submit a completed application for admission to the MA in Sustainable International Development by the priority deadline will be considered. Preference is given to students from developing countries who seek to address world development issues.
Global Health Corps is mobilizing a global community of emerging leaders to build the movement for health equity. Talented individuals from a wide variety of backgrounds are placed in paid, high impact roles in NGOs and government agencies in sub-Saharan Africa and the US for one year. During the fellowship year, fellows collaborate, innovate, and create sustainable and impactful change. Applicants can apply for up to 3 positions that match their interests and skills, from project management to monitoring and evaluation, engineering, communications and more.
Ashoka Fellows are leading social entrepreneurs who have innovative solutions to social problems and the potential to change patterns across society. Ashoka Fellows work in over 70 countries around the globe in every area of human need. From nomination to election as a Fellow, candidates go through an extensive series of in-depth interviews, a judging panel, and a final executive board vote. There are no age, education, class, race, or other such bars to election. The three year fellowship includes a living stipend to cover all expenses (customized for each Fellow). Applications accepted all year round on a rolling basis.
Rainer Arnhold Fellows are social entrepreneurs with particularly promising solutions to the big problems in health, poverty, and conservation in the Third World. Fellows are recruited through our network of leaders, thinkers, and doers in the social and private sectors. The Fellows course brings Fellows and faculty together for a week to work on design for maximum impact and scalability. Held in a mountain nature preserve, the course gives Fellows the rare opportunity to focus completely on their ideas and a systematic way to apply them. Fellowships are for two years and include a discretionary stipend of $10k/year.
The Franklin Talent Exchange Program (FTEP), formerly known as the Franklin Fellows Program, is a unique 1-year professional fellowship for senior and mid-level professionals to work as an expert or a consultant at the U.S. Department of State on a wide range of subjects that strategically align with foreign policy priorities in areas such economic growth, energy, agriculture, the ocean, the environment, and science and technology (STEM). The FTEP Fellowship is only for U.S. citizens who are able to get a security clearance and have a minimum of five years of relevant professional experience. FTEP Fellows are not compensated by the U.S. Department of State, they are sponsored by their employers. Check the website for positions and deadlines.
The Global Health Fellows II Program is a cooperative agreement implemented to improve the effectiveness of USAID health programs by developing and increasing the capacity of health professionals with tailored development opportunities. Fellows are placed in junior, mid and senior level roles within organizations and participate in professional development activities to enhance their technical and leadership skills. Fellows work directly with global health professionals involved in state-of-the-art technical work with USAID, governmental, non-governmental and faith-based organizations. Fellows receive a competitive salary and benefits.
U.S. Borlaug Fellows in Global Food Security Graduate Research Grant
The U.S. Borlaug Fellows in Global Food Security graduate research grant program supports exceptional graduate students who are interested in developing a component of their graduate research in a developing country setting. All topics that relate to food security (e.g., agriculture, nutrition, ecological resources, poverty) and are linked to the research strategies of the Feed the Future initiative are admissible. The grants have a maximum value of $15-$40,000 for 6-month to 2-year long international research stays.
EMDAP is a cooperative activity between the U.S. Agency for International Development (USAID) and IIE. Through EMDAP, U.S. current and recent graduates with business, public policy, and international relations backgrounds provide technical assistance and support to overseas organizations in USAID-assisted countries. EMDAP advisers are selected for their background and skills, their leadership qualities, problem-solving capabilities, and communication/analysis abilities for 12 month work assignments in regions including Africa, Asia, Latin America, the Caribbean, and the Middle East. Includes a stipend, housing language training & travel. 
The International Innovation Corps (IIC) is a unique opportunity for graduates to play an active role in building and implementing innovative solutions to some of India's toughest social problems. Fellows will work at Indian public sector enterprises for paid, one-year assignments that tackle important social challenges. The Fellowship is open to recent and forthcoming University of Chicago graduates of the college and any graduate degree program as well as other US-based institutions. Each IIC fellow receives a stipend, health insurance, and RT airfare to India.
Omprakash Ethical Global Engagement Grants support travel, living, and EdGE tuition expenses for exceptional candidates. The expectation is that recipients join our EdGE learning community and volunteer or intern abroad for 3+ months with one (or more) of our international Partner organizations. Our grants target different audiences and offer varying levels of support. All share the purpose of broadening access to transformational hybrid learning opportunities that combine the EdGE online learning platform with international field positions in the Omprakash network.
The IAF Grassroots Development Program is the process by which disadvantaged people organize themselves to improve the social, cultural, and economic well-being of their families, communities, and societies. As funders of sustainable development, IAF invests in community-led development projects across Latin America and the Caribbean. IAF partners with local organizations that identify innovative, yet viable solutions to local development challenges—particularly in disadvantaged or excluded communities. IAF invites your organization to apply for a grant from them. Currently, fund requests for amounts between US $25,000 and $400,000.
This fellowship provides third- and fourth-year medical and veterinary students with public health experience in a developing country. The main focus of the fellowship is a 6- to 12-week field assignment where fellows are mentored by experienced CDC staff and learn through hands-on experience while working on a public health project. Fellows receive a $4,000 stipend to help pay for travel and living expenses while on the field assignment.
Princeton in Latin America (PiLA) seeks to connect recent college graduates with one-year, service-oriented positions at NGOs and community based service organizations in Latin America. For most positions, some knowledge of the local language (Spanish, Portuguese, or French) is necessary. In addition, applicants who feel that they might need to strengthen their language skills may indicate that they plan on taking language classes prior to starting their fellowship. PiLA is currently open to graduating seniors and young alumni of Princeton and other universities.
Princeton in Africa develops young leaders committed to Africa's advancement by offering yearlong fellowship opportunities with a variety of organizations that work across African continent. PiAf places approximately 50 Fellows each year; Fellows are provided with basic living stipends. Graduating seniors and young alumni from any college or university accredited in the U.S. are eligible to apply. Please note that prior Africa experience is NOT a requirement.
Princeton in Asia (PiA) is an independent, non-profit organization located at Princeton University. Founded by students in 1898, the program has long been driven by a mission to foster cross-cultural understanding between East and West, broadly defined. PiA offers year-long, service-oriented fellowships in 21 Asian countries in the fields of education, international development, public health, environmental advocacy, journalism and business, with a majority of fellows working as English teachers at universities and high schools. PiA fellowships are open to graduates or graduating seniors from all accredited U.S. colleges and universities.
The Norman E. Borlaug International Agricultural Science and Technology Fellowship Program offers training and collaborative research opportunities to scientists, researchers and policymakers from 26 eligible countries. Fellows will work one-on-one with a mentor at a U.S. university, research center or government agency, usually for 6-12 weeks. The U.S. mentor will later visit the fellow's home institution to continue collaboration. Candidates must have a Master's or PhD, have at least two years of practical experience, and employed by a university, government agency or research entity in their home country.
The ODI Fellowship Scheme is a two-year fellowship for high caliber postgraduate economists and statisticians to gain practical work experience in a developing country. The ODI Fellowship Scheme is open to candidates of all nationalities who have a master's degree or PhD in economics, econometrics, statistics or a related field. Fellows are selected and appointed by ODI, but they then become employees of the governments or public bodies for which they work. Fellows received a salary, travel expenses, a monthly supplement, emergency medical insurance and an end-of-fellowship bonus.
Established in 2010, the Ibrahim Leadership Fellowships form a selective programme designed to identify and support potential African leaders of the future. The Fellowships offer the opportunity to work in the executive offices of either the African Development Bank (Abidjan), the UN Economic Commission for Africa (Addis Ababa) or the International Trade Centre (Geneva) with an annual stipend of $100,000. The Fellowships are open to young professionals, mid-career and new executives up to the age of 40 or 45 for women with children. The Fellows will be nationals of an African country with 7-10 years work experience and a Master's degree.
As part of LGT VP's support to scale proven local solutions, the ICats Impact Fellowship Program was established to provide additional know-how to social organizations. The selected Fellows form a class by meeting with their peers in Zurich (Switzerland), undertaking an orientation training before the assignment and receiving intense support throughout their engagement. Fellows participate in an 11-month, full time engagement in social organizations located in Latin America, Africa, India, Southeast Asia and China. Fellows receive a fixed remuneration package to cover basic costs of living during the engagement, insurance and travel.
The Global Community Fellowship is a 13-15 month program for graduating seniors and young or established professionals. Fellows work at NGOs and schools across Asia to support community development and youth education programs. Candidates include starting and experienced professionals with a BA or BS degree. Although the fellowship is primarily aimed towards US citizens, applications are accepted from international residents who have a previous connection to VIA or a substantial US connection. The fellowship provides a living and housing stipend, medical insurance, Intra-Asia travel and language study grants.
The AIF William J. Clinton Fellowship for Service in India is a 10-month volunteer program that pairs a select number of young professionals from the U.S. and India with NGOs and social enterprises in India in order to accelerate impact and create effective projects that are replicable, scalable, and sustainable. Applicants must be U.S. or Indian citizens or U.S. permanent residents between the ages of  21 and 34 and have completed an undergraduate degree. AIF provides a living stipend, insurance coverage, and program-related travel to each Fellow.
This is a year long, paid fellowship provides recent graduates interested in disability and international development an opportunity to work full time with Mosaic's local partner at the grassroots level in Moshi, Tanzania. Fellows are provided a monthly stipend, housing allowance and and round-trip travel to Tanzania. The fellowship is seeking candidates with a Bachelor's degree in International Studies, International Relations, Global or Public Health, or related field and previous field experience in an international setting.
The Young Southeast Asian Leaders Initiative (YSEALI) Professional Fellows Program is a professional development exchange program for the best and brightest community leaders from ASEAN, working in the fields of civic engagement, NGO management, economic empowerment, governance, legislative process, environmental and natural resources management. Fellows participant in a month-long fellowship at U.S.-based non-profit or other organizations, government offices or legislative bodies. Participants must be community leaders, ages 25-35, currently employed and with at least two years of work experience, and proficient in English.
Tt DPK Global Law and Development Fellowship Program
Tetra Tech DPK's Global Law and Development Fellowship Program provides a short-term concentrated experience for students enrolled in, or professionals having completed, graduate programs in law, international development, court adminstration, public policy, or related fields. The program provides exposure to the management and implementation of international development projects on access to justice, anti-corruption, or various aspects of the rule of law. Fellows spend 8-12 weeks assigned to one of our field projects or to our San Francisco home office. Stipend and travel provided. Applications are received year round.
Tenured, or similarly ranked, academic scientists, engineers and physicians from U.S. institutions of higher learning, who are U.S. citizens, are eligible for the JSF program. Each Fellow will spend one year at the U.S. Department of State or the U.S. Agency for International Development (USAID) for an on-site assignment in Washington, D.C. that may also involve extended stays at U.S. foreign embassies and/or missions. All JSF assignments will be designed in consultation with regional and/or functional bureaus within the U.S. Department of State/USAID. Fellows receive a stipend of up to $50,000 and 10,000 for travel.
The Center for Philanthropy and Nonprofit Leadership (CPNL) within the University of Maryland School of Public Policy is dedicated to helping students become more effective and innovative citizens and leaders committed to improving our world. This award, valued at up to $10,000, is provided to up to 4 newly admitted students to the Master of Public Policy graduate program to the support an opportunity to be intensely immersed in philanthropy, international development, and nongovernmental leadership and management. Candidates must apply to the UMD School of Public Policy MPP program and submit an additional one page statement.
© Victoria Johnson 2017, all rights reserved