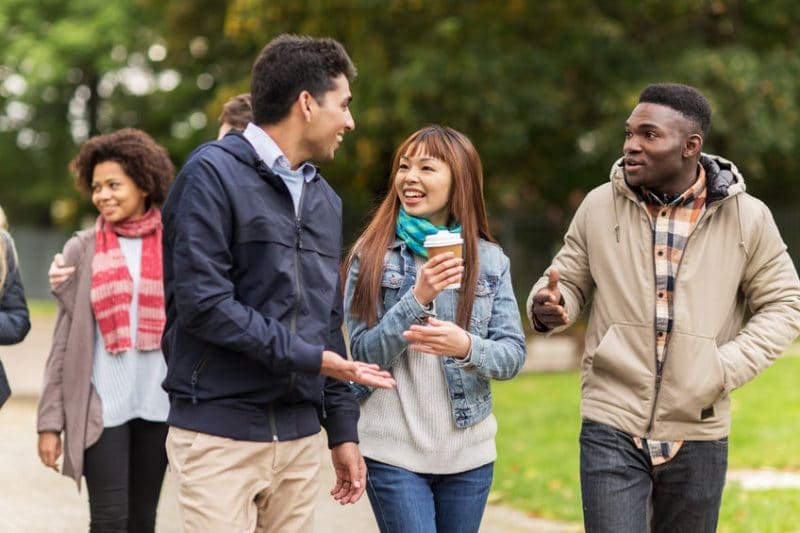 Are you an international student looking to get research experience or a graduate degree in the United States? These new fellowships would give you the opportunity to do that! The programs span a variety of fields from law, technology, medicine, the performing arts, and more. You could do research using the collections at the University of Texas at Austin, get a Master of Laws from Georgetown, or study international development at the University of Chicago. If one of these catches your eye, be sure to bookmark it to your ProFellow account!
The Consortium for History of Science, Technology and Medicine offers Research Fellowships, nine-month Dissertation Fellowships, NEH Postdoctoral Fellowships, and Fellowships-in-Residence for scholars in the history of science, technology or medicine who would like to use the collections at two or more institutions in the Consortium. Dissertation and Postdoctoral Fellows use offices in the Consortium's facility in Center City Philadelphia and have access to events and activities throughout Philadelphia's academic and cultural communities. Stipends vary by fellowship and additional travel stipends are available for scholars from India, Brazil and South Africa.
The Harry Ransom Center at the University of Texas at Austin will award 10 dissertation fellowships and up to 50 postdoctoral fellowships for projects that require the substantial on-site use of its collections. The collections support research in all areas of the humanities, including literature, photography, film, art, the performing arts, music, and cultural history. There are 1 to 3-month fellowships for independent and postdoctoral scholars, travel stipends for short-term visits and dissertation fellowships available at the center. Applicants from any nation are eligible and visa support will be given to international applicants.
The Horowitz Foundation for Social Policy supports emerging scholars as they work on projects that address contemporary issues in the social sciences. The foundation supports projects with a social policy application on either a global or local level. Grants are worth a total of $7,500; $5,000 is awarded initially and $2,500 upon completion of the project. Applicants must be current PhD candidates who are working on a department-approved dissertation. Applicants can be from any country and any university in the world. US citizenship or residency is not required.
The LAWA Fellowship program brings women's human rights lawyers from Africa to Washington, DC, for a 14-month course of study to earn a Master of Laws degree at Georgetown University. After the course, fellows will return to their own countries to advocate for women's rights and put their training into action. After fellows earn their degree they will work with various public interest organizations in the DC area to learn different advocacy strategies and brainstorm ways to implement similar programs when they return home. Applicants from any country in Africa are invited to apply.
The Obama Foundation and the University of Chicago Harris School of Public Policy share a goal of ensuring that talented young people from around the world have the opportunity to earn a Master of Arts degree in International Development and Policy (MAIDP) and make a difference in their communities. The Obama Foundation Scholars Program offers an extraordinary scholarship that covers tuition and expenses and provides a living stipend, funding for books and course materials, medical insurance, housing, and opportunities to experience unique out-of-the-classroom programming. Any travel costs will also be fully covered.
The Fellowship is offered to women scientists from Science and Technology Lagging Countries (STLCs) to undertake PhD research in the Natural, Engineering and Information Technology sciences at a host institute in the Global South. The general purpose of the fellowship programme is to contribute to the emergence of a new generation of women leaders in science and technology, and to promote their effective participation in the scientific and technological development of their countries. The fellowship is for up to 4 years and includes full tuition and a monthly living stipend plus other benefits including insurance and visa expenses.
The University Innovation Fellows (UIF) program empowers students around the world to become agents of change in higher education. Fellows create opportunities that help their peers unlock their creative potential and develop the design-centered mindset required to take on complex challenges in today's world. Students of all majors and academic levels – from freshmen to PhDs – who want to shape the future of education are encouraged to apply. Students go through an experiential 6-week online training program, receive year-round mentorship and attend a networking conference in Silicon Valley.
The Watson Institute, a unique higher education program for social entrepreneurs, offers five full-ride fellowships each semester that include full tuition and housing. The Enlight China Fellowship is for applicants from greater China, including Taiwan and Hong Kong; the Enlight Women's Fellowship is for applicants working to increase access and quality of education for women and girls; the Luff Peace Fellowship is for applicants working to promote peace globally; the Lakota Fellowship is for Lakota youth applicants; and the Middle East Fellowship if for applicants from the Middle East or of Middle Eastern descent. Fellowships are available for beginning in both the fall and spring semesters.
© Victoria Johnson 2018, all rights reserved