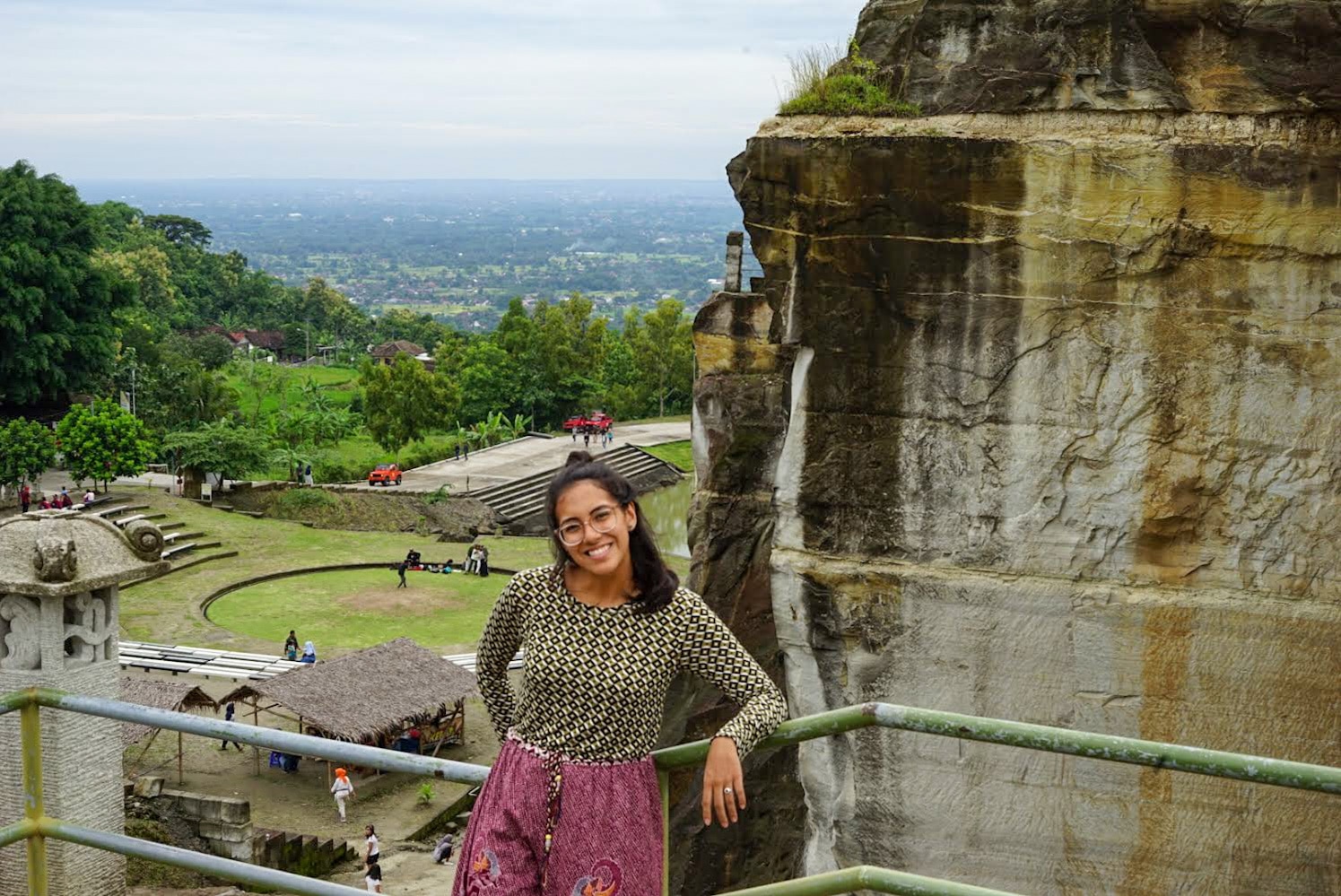 Boren Fellowships provide funding to U.S. undergraduate students to study abroad in areas of the world that are critical to U.S. interests. They offer opportunities in Africa, Asia, Central and Eastern Europe, Eurasia, Latin America, and the Middle East, with a focus on studying less commonly taught languages. Boren Scholars represent a variety of academic backgrounds, but all are interested in studying less commonly taught languages. There are awards for summer study, a semester, and a full academic year. Boren Scholars commit to working in the federal government for at least 1 year after graduation.
We talked to Waleska Solorzano, a 2018-19 Boren Fellow to Indonesia, to learn more about the program and get some application tips.  
1. What inspired you to apply for the Boren Fellowship?
The Boren Fellowship was an opportunity that presented itself at a critical moment in my academic career. I knew I wanted to study abroad, in Southeast Asia because of its cultural diversity and rich languages. Of approximately six thousand languages spoken in the world today, an estimated one thousand, which includes Bahasa Indonesian, are found in Southeast Asia. With over 267 million people, Indonesia is the world's fourth most populous country as well as the most populous Muslim-majority country. Indonesian national culture is rooted in interethnic relations and struggles against European colonialism and imperialism. The culture of Indonesia and its intricate language initially captivated me and impelled me to apply for the Boren Fellowship.
Previously, I had studied abroad in Portugal and Bulgaria. Both of these experiences enriched my cultural understanding of the world. While I had enjoyed my time in both of those countries, I wanted to experience another culture and language, so the Boren Fellowship, which offered an opportunity to go somewhere new, seemed like the right fit. Indonesia became my first choice for several reasons. Firstly, my graduate research focuses on women and gender issues, particularly migratory issues and the manifestation of violence against women in primarily in developing countries, such as domestic violence and sex trafficking. Secondly, Indonesia proved to be an interesting case study. I wanted to be able to engage in conversation with the community about migration and violence against women, and that would be possible in Indonesia. Thirdly, I felt that completing a Boren Fellowship in Indonesia would greatly improve my capacity to work on issues in Southeast Asia. Indonesia is an important stronghold and strategic partner for U.S. interests in Southeast Asia, so the fellowship aligned well with my career aspirations of working for the U.S. Government. 
The Indonesian Flagship Initiative (IFLI) was a new program when I applied to the Boren Fellowship. I was part of the program's first cohort, and one of two women of color accepted to the program. The IFLI program provided me with an exceptional foundation in Bahasa Indonesian, so I was able to converse with the local community in Indonesia easily. The IFLI program was divided into two parts: domestic and overseas. The domestic portion of the program was located at the University of Wisconsin-Madison. The summer language program was intense, but it provided me with a solid foundation learning to keep building on at the State University of Malang in Indonesia. 
After I completed the Boren fellowship, I decided to extend my time in Indonesia, so I moved to the Special Region of Yogyakarta. While in Yogyakarta I worked with VIA Indonesia, which created a custom program for me to study Bahasa Indonesian at Sanata Dharma University and intern with them as well as with a non-governmental institution, Mitra Wacana. Mitra Wacana aims to educate people about the violations of women's rights and initiate conversations about how to address violence against women. As an intern, I worked on their program in Kulon Progo, which worked towards combatting human trafficking. I helped with the development of an anti-human trafficking program utilizing the knowledge I gained while working at the National Human Trafficking Hotline. The goal of the program in Yogyakarta was to educate women and children who are susceptible to human trafficking about their rights and the local assistance available to them. During my time at my internships, I was able to practice my language skills while working with the community in Yogyakarta. 
My overall Boren experience was really positive. My year in Indonesia has significantly influenced my research and future career goals in ways I was not able to foresee. Currently, I am working with the U.S. Department of Justice while completing my Master's degree in Ethics and Public Affairs. Moreover, I will begin applying to Ph.D. programs this upcoming Fall semester, and my experience in Indonesia as a Boren Fellow will really shape the tone of my applications.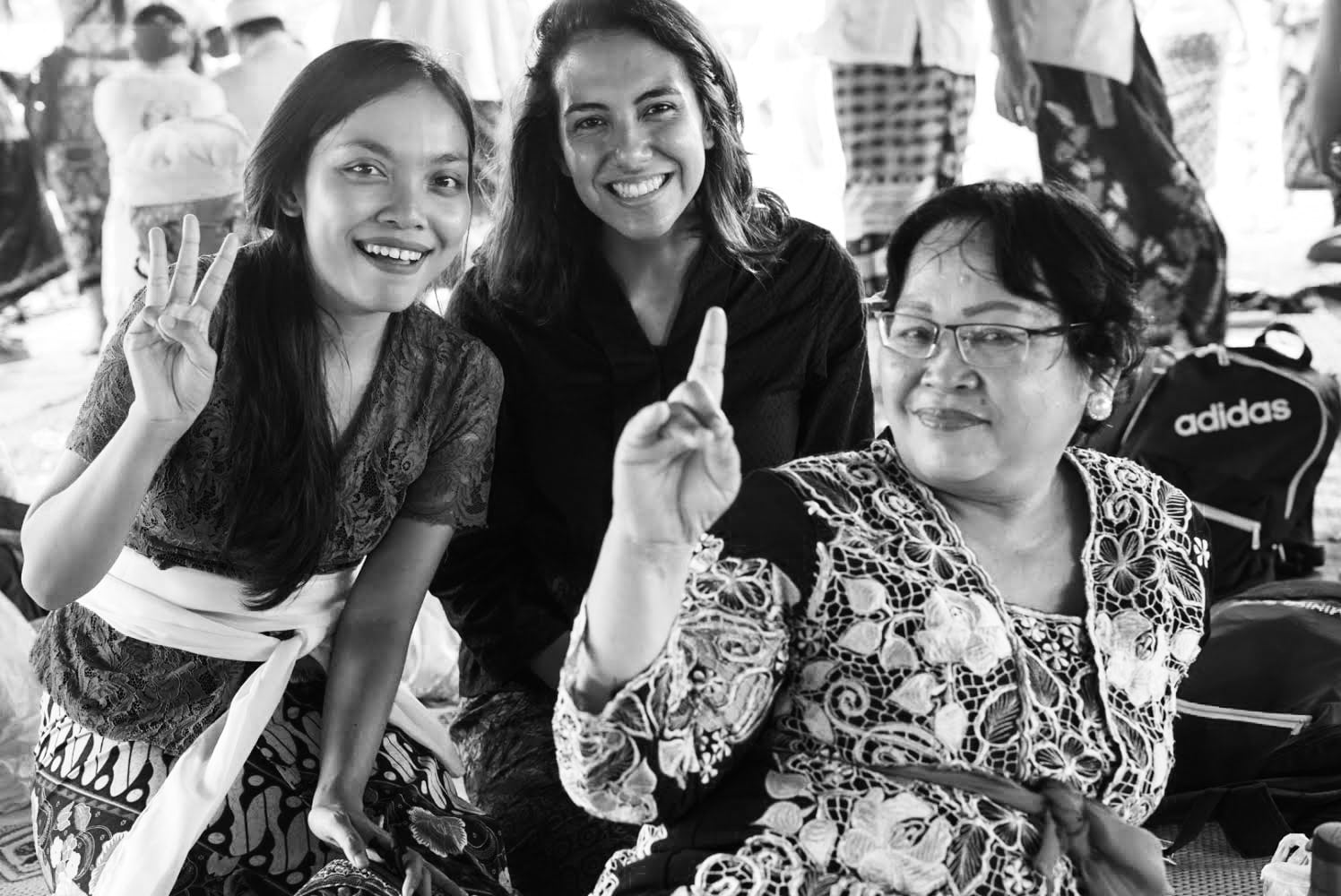 2. What have been some of the most eye-opening moments during your fellowship? 
Some of the most eye-opening moments during my fellowship were courteous confrontations with locals regarding my racial ambiguity. I am originally from Venezuela, but I am of mixed racial descent, meaning my mother is White-Latin and my father is Afro-Latin, so my physical appearance always leads to a series of questions. I was able to engage in really thoughtful and illuminating discussions surrounding race and what it means to "look like an American." The conversations were important to have because I think it provided context and knowledge to Indonesians about the diversity of America. I am a naturalized citizen, and I consider myself American, but I do not necessarily look like what Indonesians thought Americans should look like. Many of the Indonesians with whom I had these discussions were really grateful for the opportunity to learn more about America and America's racial nuances. The memories of these conversations still resonate with me, especially considering the time in which we are living. Open discussions can lead to a respectful middle ground.
3. What tips would you give others applying to the Boren Fellowship?
Every aspect of the Boren application matters, so I strongly suggest prospective students wanting to apply for the fellowship to take their time with their applications, especially their essays, and ask for recommendations early. The essays should aim to answer "why this country and language?" as well as to elucidate your interest in U.S. national security.  I would also suggest researching if your campus has a Campus Representative for the Boren Awards and asking for their help on your application. For example, the Campus Representative at George Mason is the Director of Graduate Fellowships. The Director of Graduate Fellowships helped me so much with my application and essays. 
The Boren Fellowship is an excellent opportunity for graduate students. It is a chance to completely concentrate on language learning while being immersed in another culture. Additionally, the Boren Fellowship is a way to pursue U.S. national security topics.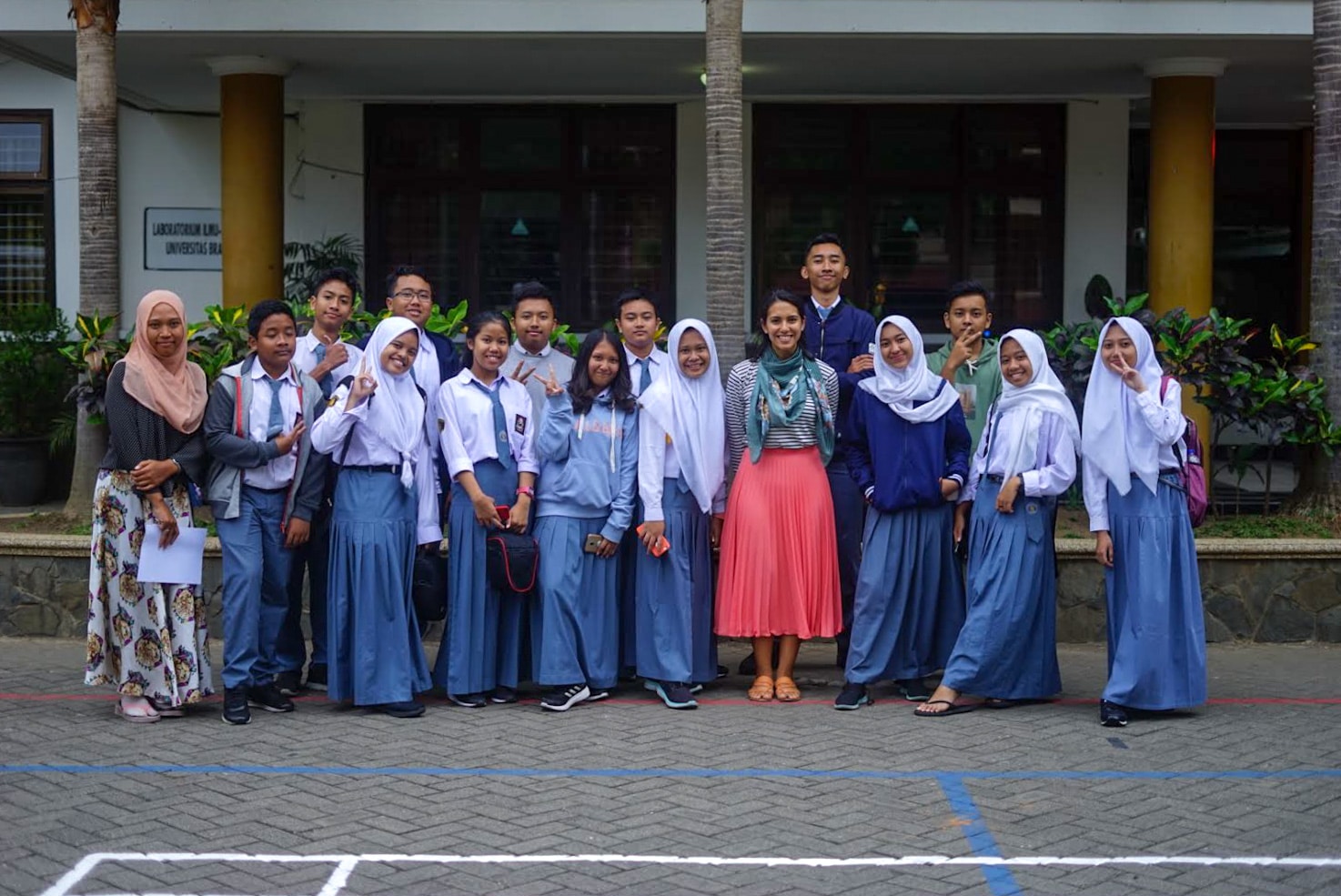 Waleska Solorzano is a former philosophy accelerated Master's student who is currently completing her MA with a concentration in Ethics and Public Affairs at George Mason University while also serving as a Graduate Research Assistant and Managing Editor of the journal, Ethics, Policy, and Environment, edited by Dr. Andrew Light and Dr. Benjamin Hale. Prior to this, she spent a year in Indonesia on a prestigious Boren Fellowship, as part of the first cohort for the Department of State's Indonesian Flagship Language Initiative. From August 2018 to August 2019, Waleska lived in Indonesia studying Bahasa Indonesian at Universitas Negeri in Malang before moving to Yogyakarta to enroll at Universitas Gadjah Mada to study religion and human rights. Waleska's academic interests include the philosophical implications of time and the photographic image as well as global migration and the policy process. She is currently analyzing the ways in which beliefs, attitudes, and social identities influence the state's gaze and political decision-making as well as the salience of race, gender, and sexuality in the U.S. government and politics.
 Interested in applying? Bookmark the Boren Fellowship to your ProFellow account.
© Victoria Johnson 2020, all rights reserved.