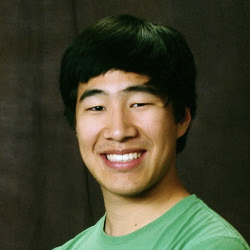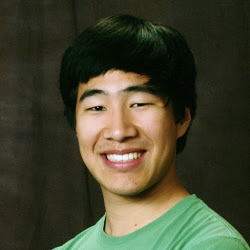 Mark Pan is not one to do ordinary things. A consummate leader and learner, Mark pursued a series of opportunities that took him far beyond Philadelphia where he was an undergraduate student in Urban Studies at the University of Pennsylvania. After graduation, he traveled to Hong Kong where he worked for Breakthrough Collaborative and headed teacher training while recruiting a record number of UPenn applicants. He next interned in San Francisco for Code For America, a highly competitive fellowship program that recruits web developers, designers, and entrepreneurs to work on state and local government tech projects that aim to make government more open and efficient. Most recently, Mark lived and worked for one year in Malaysia on a Fulbright English Teaching Assistantship, a popular Fulbright program that places recent graduates and professionals in a classroom abroad to provide assistance to teachers of English to non-native English-speakers. Impressed by his wanderlust, we asked Mark more about his path to a Fulbright fellowship.
1. What inspired you to apply for a Fulbright in Malaysia?
There was no single inspiration – the process was rather methodological. I decided to apply for a Fulbright because of its extensive network, its governmental connections within both the U.S. and host countries, and the program's work flexibility, which would allow me to apply my own interests (such as dance, sports, technology, and public speaking) to the community.
I then narrowed it down to a small continent referred to as Asia. I knew going somewhere with a small Chinese-speaking population would make my parents proud, so that I could improve my Mandarin. It also allowed me to pretend that I knew zero Mandarin while teaching English to Mandarin-speaking kids who talked about me "behind my back." (I did it so that they would only speak to me in English, I promise!).
Specifically, I chose Malaysia because I wanted to learn as much as I could. In Malaysia I was immersed in a conservative Muslim society, I was able to afford moderate amounts of local travel, and could experience living in a rural or semi-rural town.
2. What was a "stand-out" moment for you during the fellowship?
My school, SMK Senai, welcomed me wholeheartedly even before I had taught a single word of English. As I'd walk down the halls, student after student would scurry up to say "Good morning, teacher" or "Good afternoon, Mr. Mark," and scamper away before I could squeeze in a "How are you?" I thought, "Wow, this is one friendly community."
But it wasn't until two months into my fellowship did I realize why students would muster up the courage to say hi, only to melt away into the crowd as quickly as a bar of chocolate in tropical Malaysia. Basic greetings were usually the only English words many of the students had ever practiced. The "wow" moment for me was being able to fully appreciate how courageous those students were to greet a foreigner with all of their vocabulary and heart.
3. What tips would you give others applying for a Fulbright ETA grant? 
Most fellowship programs attract a certain candidate profile. That's not the case with Fulbright's ETA program. Each country has its own committee with its own priorities and preferences. Here, what matters isn't the brand name of your school or a rigorous coursework that has placed you on a certain career trajectory. Significant amounts of demonstrated interest, beyond having done your basic research, isn't even required. Rather, what matters most is your ability to articulate how you will make an exemplary U.S. ambassador and strengthen bilateral ties.
While completing his Urban Studies degree at the University of Pennsylvania, Mark taught a 6th grade hip hop dance class, consulted for a nonprofit as a New Sector Summer Fellow, served as UPenn's student body vice president, and specialized in organizing spontaneous events from flash mobs to pillow fights. After graduation, he trained and developed ESL teachers in Hong Kong, became a wannabe geek while at Code for America, and taught English in Malaysia. Check out Mark's blog. 
© Victoria Johnson 2013, all rights reserved.