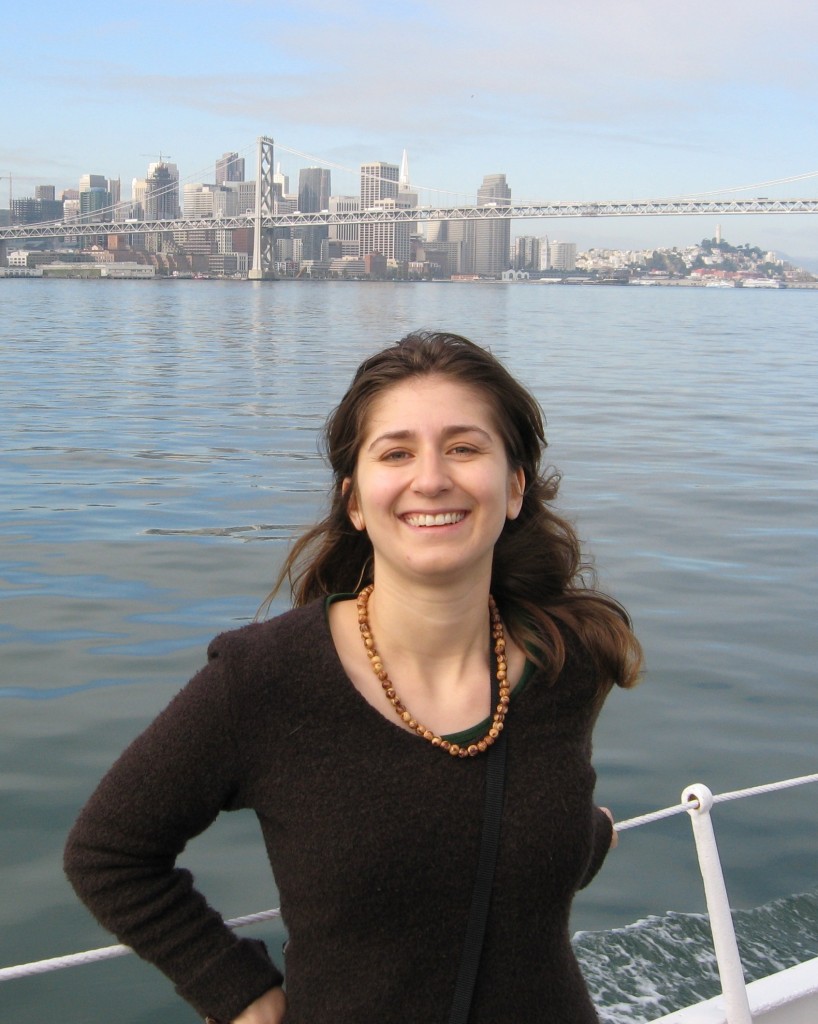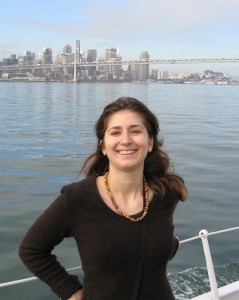 A friend's remark at a dinner party led Emily Sadigh to the prestigious TogetherGreen Conservation Leadership Fellowship, a one-year program that invests in promising and proven conservation leaders who are committed to creating positive environmental change in their communities.  TogetherGreen is a major conservation initiative of Audubon, supported by a generous gift from Toyota, that annually provides up to 40 TogetherGreen Fellows a $10,000 grant to help support an innovative Conservation Action Project, up to $2,500 of which Fellows are encouraged to use for professional development. Fellows meet for opening and closing leadership retreats and are encouraged to stay connected to the network after their projects are complete. Emily was an ideal candidate for the program. While working at Harvard University's Office for Sustainability, Emily developed a peer-to-peer education program that promotes sustainable campus living, and had also studied and volunteered abroad in Ecuador, Costa Rica and Israel. We asked Emily about her experience and tips for others considering the TogetherGreen Fellowship.
1. What inspired you to apply to the TogetherGreen Conservation Leadership Fellowship?
Allison Rogers, a friend and colleague from our prior work at the Harvard Office for Sustainability, is a 2011 TogetherGreen Fellow. Last year we were chatting over dinner at her home in Washington, D.C., and she said, "I have been meaning to tell you about a fellowship you should apply for. It's perfect for you." She explained that the TogetherGreen Fellowship is designed to integrate with and enhance the Fellows' existing environmental work, and provide an investment in the Fellow as a conservation leader. It sounded like a wonderful opportunity, and that evening I entered a reminder in my calendar to find out when the next application period would be.
Allison also told me that because of Toyota and Audubon's involvement with the program, the TogetherGreen Fellowship provides the external endorsement and backing necessary for Fellows to pilot "high risk, high reward" conservation initiatives. The fellowship offered a unique opportunity to develop a project that could weave together several of my interests – including climate action, biomimicry, group facilitation, and adult education – to address a challenge facing our team at work.
2. What do you think made your application stand out?
Because the TogetherGreen Fellowship aims to support creative approaches that engage new audiences in conservation and can be replicated if successful, I imagine that three aspects of my application stood out.
First, my application proposed an innovative project approach: applying biomimicry, a method best known for creating sustainable product and building designs by emulating natural forms, to achieve organizational change. One of my recommenders works in this new field and shared her thoughts on the approach in her recommendation letter, which helped give the proposal credibility and complemented what I described in the short essay section of the application.
Second, my work at Alameda County Sustainability has given me experience in how to share a conservation message with our diverse audience of local government employees. These 9,000 individuals work in many varied roles, from running elections to inspecting restaurants, so are an exciting audience to engage. The other Fellows also built on their individual situations: it struck me at the opening leadership retreat that all of our projects were so distinctive that they seemed to have grown organically from each of our contexts, experiences, and skills.
Finally, I aimed to demonstrate in the application essays that I would use many channels – including networks in government, sustainability, and organizational development – to share project results and spread the word about TogetherGreen.
3. How has the fellowship advanced your career?
This fellowship provided the perfect opportunity to bridge my formal learning in biomimicry with my work. The TogetherGreen Fellowship project has also given me a platform to interact as a practitioner with others working in this new field of biomimicry and organizational innovation. Working with project mentors and co-panelists has accelerated my education and enhanced my skills. The best way to learn biomimicry is by practicing it!
Trained as an educator, Emily Sadigh designs strategies for the public sector, universities, and businesses to go green and build learning systems for sustainability. At Alameda County Sustainability, Emily promotes broad-based participation in climate action and high-performance building operations in one of California's largest counties. As an advisory board member of Young Women Social Entrepreneurs-San Francisco, she connects innovators to partners and resources to support new social ventures. Emily has also been recognized as a Next American Vanguard, one of the top 35 civic leaders under 35 working to improve U.S. cities. Emily earned an M.Ed. and B.A. from Harvard University and is currently studying "nature's way of managing" in the Biomimicry Institute's Specialty Certificate Program. Follow her on Twitter: @emilysadigh
© Victoria Johnson 2012, all rights reserved.