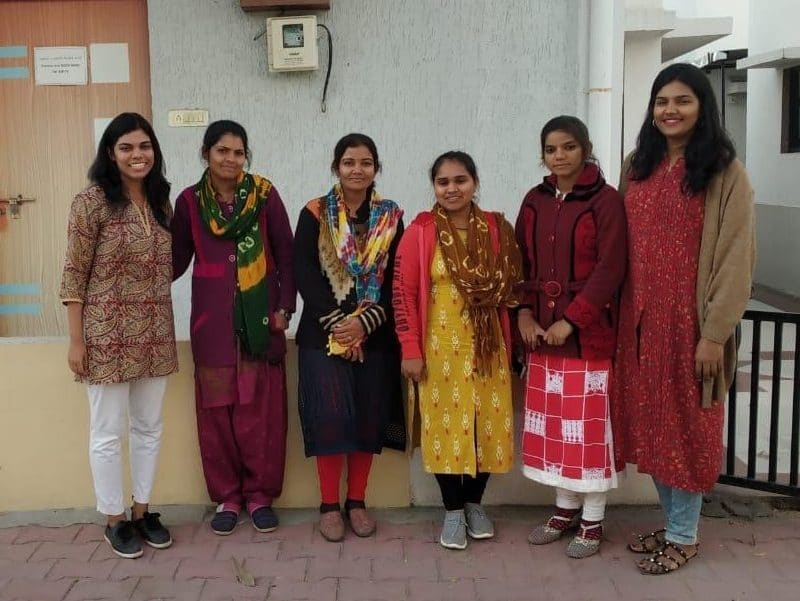 The Suicide Prevention and Implementation Research Initiative (SPIRIT) Fellowship is a one-year, remote program in South Asia focusing on implementation science and mental health and suicide prevention programs. It includes online lectures, monthly reading assignments, and mentoring sessions, and culminates in a three-week trip to the Mehsana District, Gujarat, where fellows get hands-on experience in implementation science and mental health. Because the program, which is free of cost, requires only 20-25 hours of work a month, fellows are able to work full time while in the program.
We talked to Lavangi Naithani, a current Suicide Prevention and Implementation Research Initiative Fellow, to learn more about the program and get some application tips.  
1. What inspired you to apply for the Suicide Prevention and Implementation Research Initiative Fellowship?
While I was pursuing both Bachelor's and Master's degrees in Psychology, most of the theoretical knowledge I had acquired had the West as its basis. The little-to-no representation of India as a sample population in mental health research studies was disconcerting to the researcher in me. In my first year of working at Sangath, a nonprofit mental health organization in India, as an evidenced-based Interventionist on a research project, I started gaining a deeper understanding of the out-of-textbook sphere of research in India. I also learnt about the inner workings of large-scale research trials being carried out to treat and manage varying mental health conditions experienced by people across the lifespan. 
Sangath actively encourages capacity building of its employees and under this initiative, it routinely disseminates many external opportunities, through which I came across the Suicide Prevention and Implementation Research Initiative (SPIRIT) fellowship run by the Centre for Mental Health Law and Policy (CMHLP) in the state of Gujarat in India. SPIRIT project is a clustered randomized control trial that aims to implement an integrated intervention that includes three evidence-based sub-interventions. The first sub-intervention involves delivering a culturally adapted Youth Aware of Mental Health (YAM) program by trained instructors in schools; the second consists of encouraging the use of centralized storage units of pesticides by community members; the third is comprised of training lay Community Health Workers in identifying and providing support to people exhibiting high-risk behaviour in their communities. The fellowship component of the SPIRIT program is offered in "Implementation Science".
Being cognizant of the fact that suicide, despite being preventable, is still is one of the leading causes of death among youth in India and then learning about SPIRIT's multi-component preventive research study using evidence-based interventions for suicide prevention filled me with hope and pride that the face of mental health research is undergoing a radical transformation in my country and isn't as bleak as I thought it to be. Recently I was again taken aback to read a line from a paper that said "it takes approximately 17 years for evidence-based practices (EBPs) to be incorporated into routine clinical practice in healthcare!" However, as I continued to read, it said "implementation science" bridges this "know-do gap" between research and practice, and that's what got me hooked. At that moment, I decided to apply. 
2. What is a typical week like for a Suicide Prevention and Implementation Research Initiative Fellow?
This is a one-year fellowship that can be pursued remotely for most of its duration with just 3 weeks of residential study visit at the research site in the Mehsana district of Gujarat in India. It would help to think of fellowship in three phases as a week in each phase is different from the other. 
The first phase involves monthly readings and attending recorded and a few live lectures on the Moodle platform. A typical week in this phase would involve reading, making notes, getting in touch with the course teacher to get your queries clarified. It could also involve asking for extra reading material on a topic of your interest and working with co-fellows assigned to you as partners on assignments. As I was pursuing this along with a full-time job, I mostly caught up on the readings, lectures and assignments over the weekends.  
The second phase can be defined by doing more focused work on your independent research. It begins just a few weeks leading up to the residential study visit when you are assigned a mentor based on your research question and touch base with them on call to get input and literature review briefly. In the first week upon reaching the field, there are two to three in-person mentor meetings, lectures on conducting fieldwork and one all-mentors & fellows session, where each fellow presents their research questions and all mentors give their feedback to refine and tweak it to keep it relevant and well-within the ethical purview of the larger SPIRIT project. The brainstorming session with all National and International mentors who are well-established in the field was inspiring and it helped put into perspective the strengths and limitations of researching under a broader project and also highlighted how important knowing the realities of the field is in developing a research question. The second and third weeks of the visit are spent focused on developing data collection tools (survey, questionnaire, interview guide, etc.) and then collecting data on your chosen sample. The residential field visit gives you an opportunity to connect with other fellows and learn from their varied backgrounds, allowing you to work independently as well as collaboratively. I got to explore new places as we navigated the new city, Mehsana and Ahmedabad, saw the majestic sun temple, Sabarmati Ashram, riverfronts and gardens and bustling marketplaces, tried authentic Gujarati food, talked to locals who were keen to share their life experiences, picked up a few words in the Gujarati language and attended the famous International kite festival. 
The third phase is the post-residential study visit period until the end of the fellowship, where you analyse the data you collected on-field and work on writing a research report with feedback from your mentor. A typical week here again would be writing up a report and reading more papers along your topic to build up your discussion. Again, during this period I worked at my full-time job, so report writing, transcribing qualitative interviews and data analysis could be managed only on weekends. Thanks to COVID-19 and disrupted routines, I couldn't consistently work on all weekends, so I took some days off work as well which was supported by my work and fellowship supervisor as well.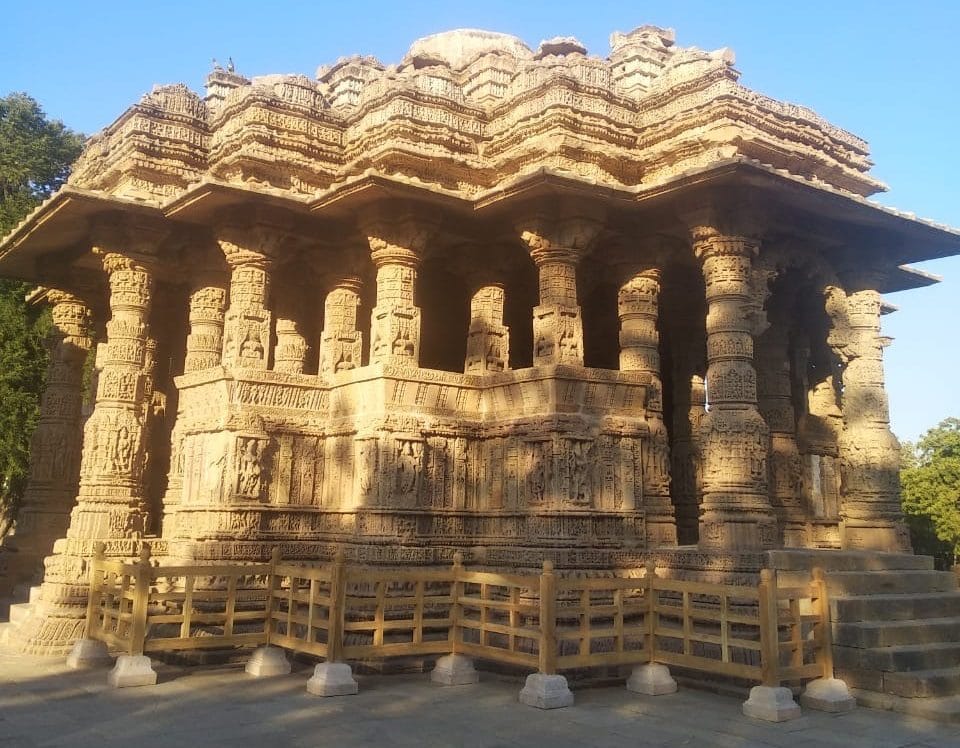 3. What tips would you give others applying to the Suicide Prevention and Implementation Research Initiative Fellowship?
This is a major learning experience for anyone looking to expand their experience in research in terms of independently carrying out your own research in a new place and learning about the application of implementation science. Tips for future applicants would be to stay proactive in voicing your learning needs and expectations from the fellowship to truly benefit from it and be self-motivated and driven to get through with the entire fellowship as most of it comprises of independent work. 
Though the fellowship is free of cost, the cost of travel and accommodation and local travel, food and other daily living expenses are borne by the candidate; fortunately, my workplace Sangath partially supported these costs, so one should definitely look for external sources of funding. 
The application process asks for a short statement of purpose, two reference letters, a resume and a letter of organizational consent (if you are working). Being from the first batch of fellows, I'm not sure what they look for in a prospective fellow, but what I can say for sure is that they are looking not only for researchers but also clinicians, as implementation science is a common playground to both. It's a great step before going forth with doctoral studies, as this helped me gain a better understanding of which training model would best suit me. 
Lavangi Naithani is a Psychologist and Rehabilitation Counselor registered with the Rehabilitation Council of India. Currently, for over two years, she works as an Intervention Coordinator at Sangath on the COMPASS project (Communication-centered Parent-mediated treatment for children with Autism Spectrum Disorder in South Asia) where she trains and supervises community lay health workers in delivering the evidenced-based PASS intervention to families of children with Autism in Delhi, India. She has been awarded a fellowship in Implementation Science Research on the National Institute of Mental Health (NIMH) funded SPIRIT project (Suicide Prevention Implementation Research Initiative) implemented by the Center for Mental health Law and Policy (CMHLP). Prior to Sangath, she worked as a school counselor and interned as a case manager in the Child Guidance Center of the National Institute of Public Cooperation and Child Development (NIPCCD), Ministry of Women and Child Development, India.
Interested in applying? Learn more about the current National Institute of Mental Health Fellowship offerings. 
© Victoria Johnson 2020, all rights reserved.