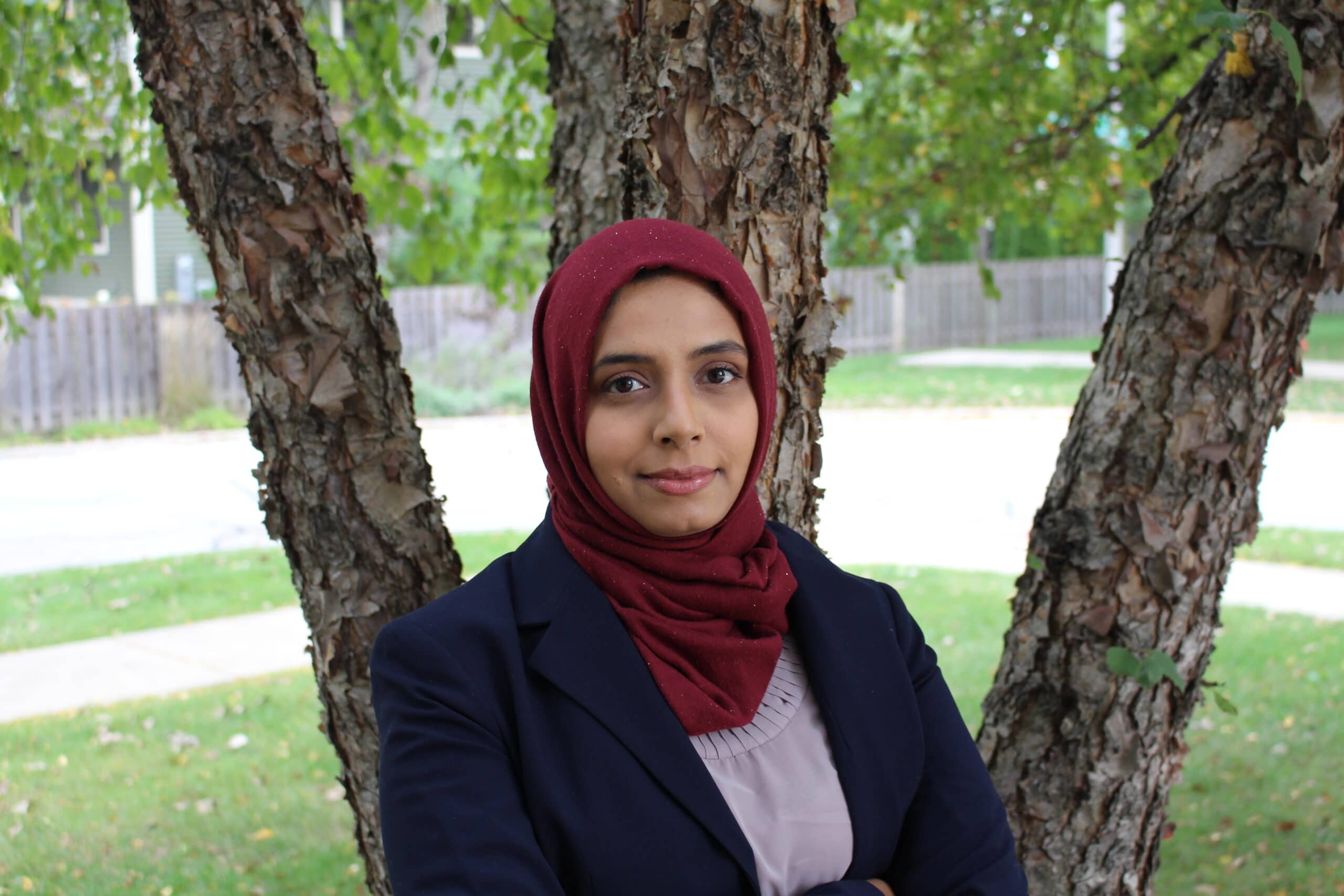 At ProFellow, we are always looking for success stories among our readership, especially from those who have overcome great odds. We were pleased to connect with one inspiring success story, Sarah Farooqi, who, after a 10-year career break to raise children, is now a United Nations Foundation Fellow. Sarah took advantage of ProFellow's resources and application tips to create a winning application. 
The United Nations (UN) Foundation offers various fellowship opportunities in a variety of disciplines. Sarah's specific role is the Business Models and Software Sustainability Fellow, which is for current and recently-finished graduate students to contribute to the research, monitoring and evaluation, learning, and advocacy of sustainable digital development. The part-time 10-week to 6-month fellowship can take place in Washington, D.C., New York City, or remotely. Fellows get hands-on experience in working toward the digitization of sustainable development through researching digital development trends and topics, editing and curating content, as well as offering support on specific research projects.
We asked Sarah about her experience applying, winning and making the most of this fellowship experience. She gave us some insights into her program and helpful tips for applying for fellowships after being out of the workforce for a long period. 
1. What inspired you to apply for the United Nations Foundation Fellowship?
I have always been deeply connected to issues surrounding International Development, having grown up as a quintessential "Third Culture Kid" across multiple countries. The idea of working toward global progress through inclusivity, collaboration, and shared action is a core value that I adopt and promote, and I was committed to pursuing a role which helped fuel my interests and values. 
I was returning to my career after a long parenting break and was not interested in having a job that was not meaningful. In addition, I was on the lookout for an opportunity that would help me fund my graduate degree in sustainability at the Harvard Extension School. The UN Foundation supports the efforts of the United Nations to achieve the Sustainable Development Goals (SDGs) and I was very excited to see that they had a fellowship opportunity for graduate students based in Chicago for one of their hosted projects, the Digital Impact Alliance (DIAL). DIAL works to enable a digital ecosystem to deliver greater scale, efficiency, and social impact as it creates more inclusive digital economies in the developing world. The prospect of working toward digitization for sustainable development seemed like a well-matched and interesting application of my graduate courses.   
2. What have you enjoyed most about your fellowship so far? 
I really enjoy the work that I am doing. I have had opportunities to make an impact on the program and methodology of DIAL's Open Source Center and to learn about the digital ecosystem and the challenges that development practitioners are working to solve. 
One of the main pieces that I worked on during my fellowship was a client consultation guide, which allowed me to delve deeper into open source projects that are making a difference in international development programs. I work remotely with weekly in-person meetings with the staff based in Chicago and I had an opportunity to attend a team meeting in the main Washington, D.C. office.  Although there are more networking opportunities for fellows located in the D.C. or NYC offices, I have felt very included and supported throughout, especially during the onboarding process and through opportunities to join meetings remotely.
3. What tips would you give others applying to the United Nations Foundation Fellowship? 
Check their website often. The UN Foundation has a variety of fellowship opportunities that are periodically advertised through their website. For the opportunity I applied for, they required the applicants to be enrolled in a graduate program, so keep a lookout for specific requirements for each fellowship opportunity. 
My application may have stood out because I focused on my future interests and how they align with the program, rather than my existing experience.  I kept in mind that a fellowship is an opportunity to learn from specialists in the field and to contribute to their programs and future milestones and not necessarily a place to showcase an existing expertise. 
I found their application process to be very transparent and straightforward. Along with a letter of interest and a resume, they asked for references and a writing sample. I applied through their website and had two interviews: an introductory one where I was asked about my general background and a more technical one that assessed my knowledge on business modeling. I had anticipated several questions beforehand and scripted honest responses for things I knew well and things I did not know at all, which helped me answer questions smoothly and confidently. I reminded myself that I cannot know all the answers, but I can always demonstrate my flexibility and willingness to learn.
4. What advice would you give to people applying for fellowship positions after being out of the workforce for several years? 
First of all, stay positive. Throughout the application process, it did feel like the fellowship I applied to was for graduate students in a younger age bracket. Staying positive helped me frame my application in a way which was relevant.  
Secondly, if you can, update your skillset: I took eight years off to focus exclusively on parenting and then started pursuing a graduate degree in sustainability at the Harvard Extension School. By the time I felt like I was ready to start looking for work, I had been out of work for ten years, but I had transitioned back into working by pursuing courses that fueled my passion and gave me a skill I could leverage. 
Finally, be honest: ten years is a long time to be out of work, but I neither glazed over nor dwelled upon this fact. I think it's important to be honest without digging into your circumstances or decisions, and instead to focus on the skills you learned when you were out of the workforce. In my case, I like to joke that having four children has made me a skillful timekeeper and an excellent negotiator. 
5. How did ProFellow's resources help you create a winning application? 
ProFellow webinars are provided as a career resource to Harvard Extension School students every semester. Before attending Dr. Vicki Johnson's webinar, I did not even consider fellowships as an option because I always assumed fellowships were directed to a younger cohort. 
Because of the ProFellow webinar, I decided to widen my job search parameters to include fellowships, which carry prestige with them and are a great way to get back on a meaningful career path. Vicki also guided us to thoroughly research the organization, and I went a step further to understand the history and mandate of the project I was applying to. This helped me craft my application by considering the context. For my references, I reconnected with people in my network, and asking them to be a reference for me helped me practice my narrative for pursuing the fellowship.  
Finally, Vicki's advice to "stay positive" has always stuck in my mind. I applied to five fellowships before being awarded this one. Many of them had extensive requirements, but I used the experience of the application process to define and refine my long-term goals.
Sarah Farooqi is a fellow at the United Nations Foundation, working with the Digital Impact Alliance. She is a graduate student at the Harvard Extension School, studying sustainability with a focus on international development and environmental policy. Her fellowship has provided her with useful experience at the intersection of sustainable development and technology for driving social and environmental global progress. She currently lives in Chicago with her husband and four children.
Interested in applying? Bookmark the Evaluation and Insights Digital Impact Alliance Fellowship to your ProFellow account.
© Victoria Johnson 2019, all rights reserved.