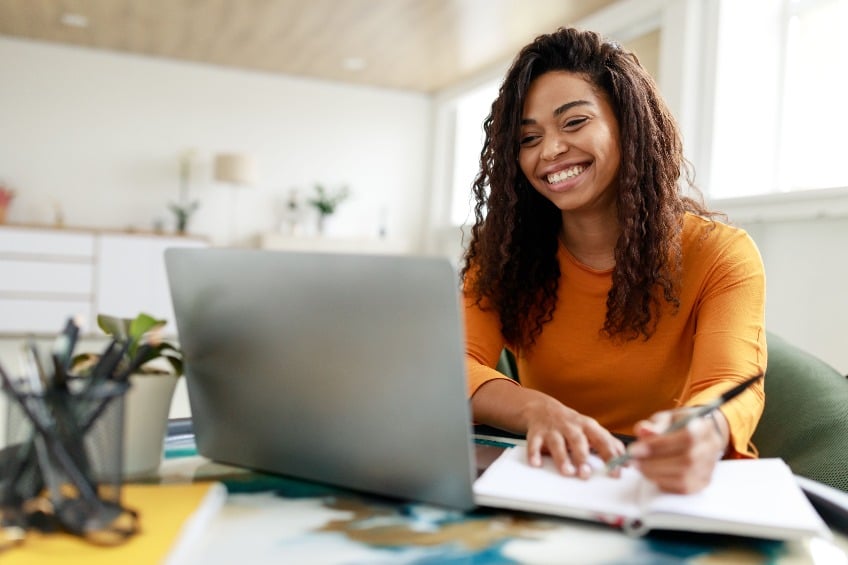 By Shaquilla Harrigan
When I was applying to graduate school, I was two years out of college. I was nervous that being out of college for that long would make the application process difficult (and awkward). Would I be able to get in contact with my professors, remember how to navigate academia, and study for exams? However, as I began gathering my materials, I realized that I wasn't as rusty as I previously thought. Many of the activities and experiences I had in college gave me substance for my essays and writing samples. While I may have been retroactively strategic, I want current undergraduate students to set themselves up for as wide a variety of opportunities as possible. Below you will find my tips on becoming a competitive graduate school applicant before graduating college. 
1. Build Strong Relationships with Advisors
Undoubtedly, one of the most stressful and awkward parts of applying to graduate school is asking for letters of recommendation. I felt especially uncomfortable because I asked three of my advisors two years after I graduated. However, it was not as cringe as I thought it would be for two reasons: 1) I had built strong relationships with them through classes, research, and attending talks/events they hosted, and 2) they let me in on a little secret—academic advisors are used to requests for letters and in fact, they still ask for letters.
ProFellow has some great advice on what you should send your recommenders to help them write the strongest possible letter for you.
2. Gain Research Experience
Your capacity to ask interesting questions and develop a plan for testing them is the main thing master's and PhD programs are looking for in applicants. Even though your research interests will change over time, gaining research skills as an undergraduate will help set you apart from other applicants. I primarily gained research experience by writing a thesis during my senior year. In addition, I took social science research methods courses and other classes that would give me transferable skills. I also urge undergraduates to join labs or work as research assistants for professors. Not only will you gain research experience, but you are creating another touchpoint with faculty, helping you build more relationships with potential recommendation writers. 
3. Build Strong Writing Skills
Good writing is a universal skill that will serve you no matter what career you choose. Develop a writing practice so that it becomes a habit rather than a burden. I wish I had learned the difference between developing content and editing content as an undergraduate so that the transition to graduate school would have been smoother. Developing content is getting ideas on paper, and making progress toward the word or page count. Editing content is re-reading for clarity, meaning, and flow. Learning to separate those two parts of the writing process will help you be more efficient and mitigate writing stress.
 I also recommend learning how to write for different audiences. Graduate students need to learn how to write for academic audiences (working paper presentations or journal articles), communicate research to undergraduates, and also distill writing into social media points.
4. Consider Taking the GRE or other entrance exams as a senior
While you're already in testing mode, I recommend taking the GRE while you are still in college. Based on my GRE preparation advice, winter and summer breaks are good times to study and then take the exam. Another perk about taking the GRE as an undergrad is that the scores remain valid for five years so you don't have to use them right away if you decide to wait to apply. 
5. Apply for Travel and Research Grants
During your graduate studies, you will need to apply for various grants to fund your research endeavors. Applying to these grant programs now gives you a chance to practice translating your research into a proposal for funding. 
6. Attend Information Sessions/Workshops Geared toward Graduate School
Throughout my time in graduate school, I will occasionally kick myself for not attending more graduate information sessions. Applying to and staying in graduate school requires a deep knowledge of how to navigate the hidden curriculum. For example, there are several customs or 'rules' graduate school students should heed to get support. These sessions and workshops often provide guidance that will make navigating graduate school easier.
7. Participate in Mentorship Opportunities
If your college has a Mellon-Mays, McNair Scholars, or other pre-graduate school mentorship program, apply! If accepted, you will be inducted into a network of scholars and receive pointed mentorship to prepare you for graduate school. It also indicates to admissions committees that you have had a long-standing interest in pursuing graduate studies.
8. Connect with Alumni
When I was applying to PhD programs, I reached out across my networks for advice. I especially leaned on the experiences of my former college classmates who were in graduate school. Alumni can help you curate your applications for applying directly after undergrad versus applying after taking a few years off. Even if they were in different disciplines, hearing their advice on applying to graduate school was so useful.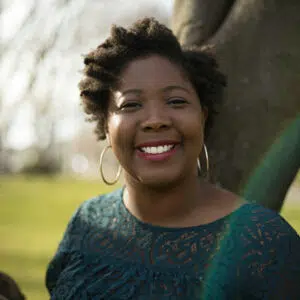 Shaquilla Harrigan is a doctoral candidate in Sociology at the University of Pennsylvania. Her research focuses on education and training programs for Kenyan youth. Prior to beginning her PhD, Shaquilla was a Princeton in Africa Fellow in Nairobi, Kenya. She graduated with a B.A. in Social Studies from Harvard University.
© 2022 ProFellow, LLC all rights reserved.