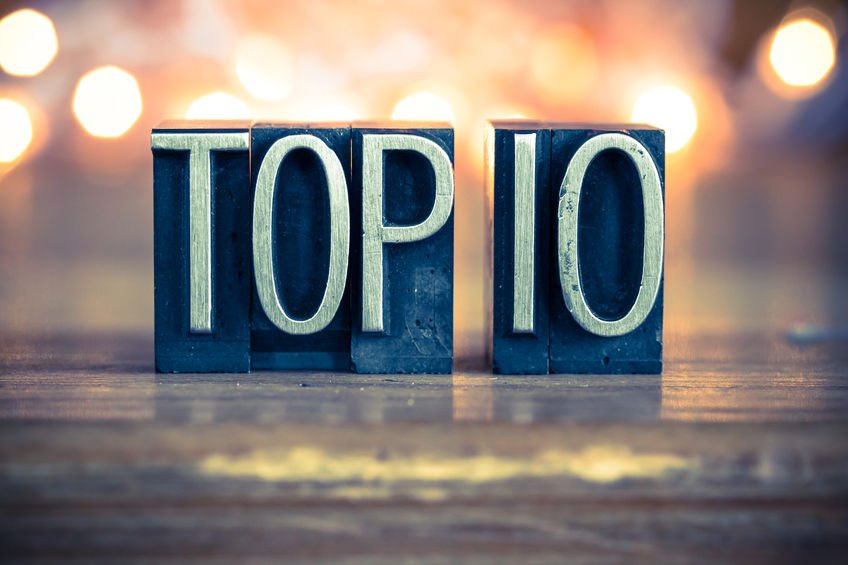 Forget waiting tables and unpaid internships – motivated students and professionals apply for funded summer fellowships for an affordable and unforgettable summer experience. ProFellow's database lists a wide range of summer fellowships for enrolled students, recent graduates, and even experienced professionals, that are located in the U.S. and abroad. Our top 10 list includes several newly added opportunities in our fellowships database as well as trending favorites. Many have January deadlines, so be sure to get started on your applications now!
The Urban Leaders Fellowship is a 7 week paid summer fellowship for early- to mid-career professionals who are already leaders in their own right and are looking to accelerate their leadership through fellowship with a focus on policy and practice. Fellows work half-time on high-level policy projects with an elected official and half-time alongside partner organizations in cities across the country. We work in 9 cities: Atlanta, Dallas, Denver, Indianapolis, KCMO, Nashville, New Orleans, Oakland, and Washington, D.C. Fellows receive a base stipend of $2,500. Apply by December 31, 2017, or February 28, 2018.
The Cultural Vistas Fellowship provides 12 U.S. university students the opportunity to enrich their academic learning through professional internship and immersion experiences in Argentina, Germany or India. This multinational program is funded by Cultural Vistas and focuses on the theme of civic engagement and youth involvement. It includes a 6-week virtual seminar, 8-week internships abroad, orientation and reentry seminars in NYC, and post-program service projects. The fellowship awards covers the cost of travel, housing and emergency medical insurance. The summer 2018 focus is Civic Engagement + Youth Involvement. Apply by January 5, 2018.
The Walton-UNCF K-12 Education Fellowship is a leadership and talent development initiative aimed at building a robust pipeline of high-achieving African Americans engaged in education reform in America. The program selects undergraduate juniors from select historically black colleges and universities (HBCUs) to participate in a leadership development and paid intern placement program that partners with innovative K-12 educational reform enterprises. All majors welcome. Apply by January 8, 2018.
Hertog Foundation Fellowships in Politics & Public Policy
The Hertog Foundation offers fully funded summer courses, a Political Studies Program and War Studies Program for college undergraduates and recent grads. These programs cover topics such as public policy, American democratic capitalism, foreign policy, modern conservative thought, and grand strategy. All programs take place in Washington, D.C. Each comes with housing and funds to offset living and travel costs. Apply by the early decision deadline of January 15, 2018.
This fellowship is meant to enrich the educational experiences of medical and dental students through projects that bear on medicine and dentistry as they contribute to the health of communities, and to address the human needs of underserved or disadvantaged patients or populations. The content of the Fellowship might include clinical investigation, public health/epidemiology, health policy analysis, activities linking biomedicine, the social infrastructure and human or community need. Funding of $4,000 is provided to sponsor a 10-12 week project in the summer between the student's 1st and 2nd years of medical/dental school. Apply by January 15, 2018.
American Association for the Advancement of Science (AAAS) Fellows work for 10 weeks during the summer as reporters, researchers, and production assistants in mass media organizations nationwide. As part of their job, the student-scientists and their host-journalists strive to make science news easy for the public to understand. AAAS typically selects from 15-20 Mass Media Fellows each summer. Fellows are provided a weekly stipend as well as travel expenses to and from AAAS and their sites. Applicants must be enrolled as university students or have completed a degree in the natural, physical, health, engineering, computer, or social sciences or mathematics in order to apply. Apply by January 15, 2018.
The Google News Lab Fellowship offers students interested in journalism and technology the opportunity to spend the summer working at relevant organizations across the world to gain valuable experience and make lifelong contacts and friends. Fellows receive a stipend and a travel budget during the 10-week program, which runs from June-August. Available in the U.S., U.K., South Korea, Germany, Australia, Denmark, Finland, Sweden, Norway and Ireland. Deadlines and eligibility requirements vary by country, check site. Deadline for U.S. applicants: January 15, 2018.
The Summer Public Health Scholars Program (SPHSP) is a 10-week summer program for undergraduate students to increase interest in and knowledge of public health and biomedical science careers. This is a rigorous program which includes Public Health coursework at Columbia University; hands-on field experience and immersion in a diverse, economically disadvantaged urban environment; seminars and lectures with public health leaders; and mentoring by faculty members. Accepted students receive a stipend, housing, travel and meals. The program is designed for undergraduates in their sophomore or junior year and recent baccalaureate degree students. Apply by January 31, 2018.
The Environmental Fellows Program (EFP) is a national program that seeks to diversify the environmental and conservation philanthropic sector by supporting the career aspirations of graduate students from traditionally underrepresented groups. Fellows are placed in a 12-week paid internship with one of our partner philanthropic organizations. Applicants must be U.S. citizens, permanent residents, or DACA/DREAMers (Deferred Action for Childhood Arrivals). International students are ineligible. Apply by February 7, 2018.
This summer fellowship, sponsored by the Fred J. Hansen Foundation, is an opportunity for international and U.S. students to build leadership skills and better cultural understanding to help form a more peaceful future. Fellows receive hands-on training in team-building, public speaking, negotiation, mediation and working together to solve international problems. Leadership training includes meeting with political and business leaders to learn real-world skills and how to implement these skills at home after the program. The program is located in San Diego, CA and open to international and U.S. undergraduate and master's students aged 20-25. Apply by Marchy 9, 2018.
Seeking more options? Check out our database and our previous Top 10 Summer Fellowship lists:
Top 10 Summer Fellowships of 2017
Top 10 Summer Fellowships of 2016
Top 10 Summer Fellowships of 2015
© Victoria Johnson 2017, all rights reserved.