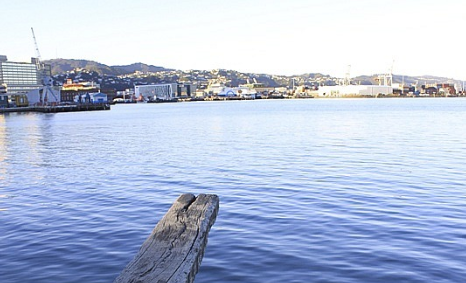 We are one week away from the end of our IndieGoGo fundraising campaign and have raised an astonishing $7,218 to date! That means we are just $2,782 from our goal of $10K by Sep. 5!
Yet again, we are ready to up the ante. If we make it to $10K by Monday, Sep. 5, we will dress in ridiculous costumes, parade ourselves down the busy Wellington waterfront, and take a POLAR PLUNGE! This is not just any plunge – this is a 13 foot drop into the COLD Wellington Harbour. And don't forget – it's winter here! Just two weeks ago it snowed in Wellington for the first time in 40 years! Yikes!
In addition to our polar plunge, on Sep. 6 we'll hold our big prize drawings! First, for all backers who donated $25 or more, we'll draw a winner for a $100 Visa gift card.
Second, from among our $100+ backers, one lucky person will win a pair of premium football tickets – a choice of: Atlanta Falcons v. Philadelphia Eagles on 9/18: Sec 137, Row 19, Seats 7/8 OR Georgia Tech v. Virginia Tech on 11/10: Sec 225, Row 10, Seats 13/14. These are fantastic seats!!
And IF we make it to $10K, ALL of our IndieGoGo backers will be entered into a drawing to win the other pair of tickets! But only if we make it to $10K. A big IF.
So we need your help. We are poised to create the largest online database of professional and academic fellowships in the world with 1,000 fellowships in 183 days.
Please help us meet our goal! Visit: http://www.indiegogo.com/1000-Fellowships-in-183-Days