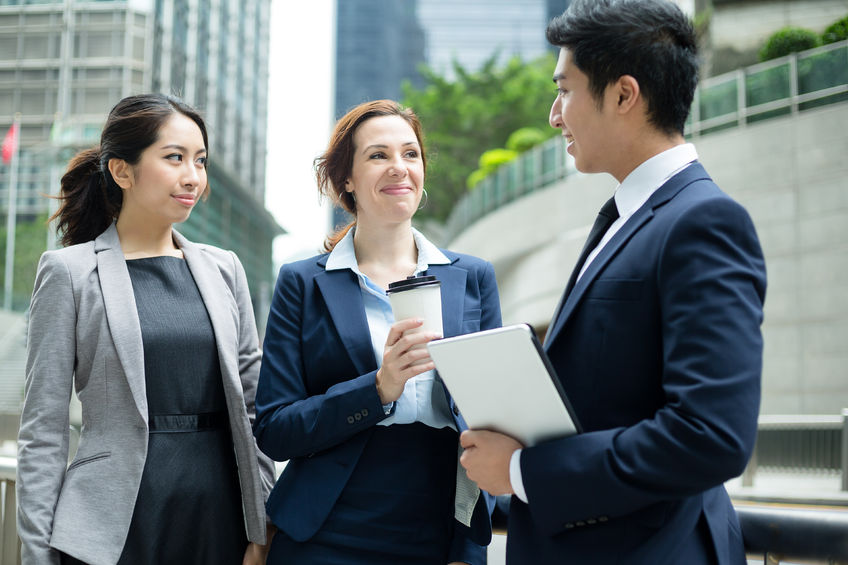 These fellowships are for urban leaders with varying levels of experience. They offer diverse opportunities that allow you to get hands-on practice or conduct important research at any stage in your career. Whether you are a recent college graduate or an experienced professional, these fellowships will help you make a difference in urban communities. In this list, fellowships at the beginning require the least amount of experience and the final ones require the most.
Look at these fellowship opportunities and bookmark the ones that interest you to your ProFellow account!
PULSE cultivates a community of young servant leaders to transform Pittsburgh by inviting talented university graduates to partner with Pittsburgh nonprofits for a year of service and leadership. Participants serve in a wide variety of different nonprofits, ranging from the arts to community development, social service to environmental. Fellows are provided lodging, fully covered utilities, monthly stipends for food and transportation, some reimbursable health insurance expenses, and a monthly personal stipend. They also receive Education Funds and are eligible for student loan deferment.
Challenge Detroit is an urban revitalization project bringing together individuals of various intellects and backgrounds from across the country to come together to live, work, play, give and lead in Detroit by uniting with area companies, non-profits and cultural institutions. Fellows receive work placements at industry leading host companies, a $36,000 annual salary and participate in weekly team challenges with area non-profits and a leadership development program.
The Urban Fellows Program is a highly selective, nine-month fellowship which combines work in Mayoral offices and City agencies with an intensive seminar series that explores current urban issues impacting public policy. Program participants are diverse and come from all over the country to work in New York City. After participating in an extensive interview process, New York City Urban Fellows are placed at an array of agencies across the City where they learn about public policy through a hands-on approach. Fellows receive a nine-month stipend of $30,000.
The Work First Fellowship connects young professionals with the opportunity to have a direct impact on urban poverty. Fellows work one-on-one with individuals living below the poverty level to help them find employment and get back on their feet, while also conducting policy research on effective job placement programs. This service year combines direct support to the needy while also reviewing public policy that shapes the lives of their clients. Fellows receive $40,000/calendar year salary rate plus benefits. An additional $5,000 award is available to eligible Fellows upon successful completion of each Fellow's individual research project. Start date in June.
Urban Fellows' leadership development program is a rigorous, 14-month, full-time graduate degree program comprising two semesters of academic course work and a nine-month mentorship assignment. Fellows receive a $25,000 stipend, health insurance, a book allowance, relocation and travel reimbursement, and full payment of tuition, in addition to their ongoing personal and professional development. The program culminates in a Master of Public Administration (MPA) degree from the City University of New York's Bernard M. Baruch College, School of Public Affairs.
The Trinity Fellows Program is a graduate fellowship dedicated to developing urban leaders with a commitment to social and economic justice. Fellows participate in a 21-month study/work program while earning a master's degree in one of 15 disciplines. Eligible applicants must meet the admissions requirements of the Marquette University Graduate School. In addition, applicants must have completed a full-time service program, such as Peace Corps, Jesuit Volunteer Corps, AmeriCorps, or other comparable program, OR have worked 2+ years full-time in a nonprofit organization. The fellowship includes a full-tuition scholarship and a monthly stipend.
Graduate students enrolled in Ph.D. programs in North America are encouraged to apply for the Thirteenth Benjamin H. Stevens Graduate Fellowship in Regional Science. Regional Science is a multidisciplinary field concerned with the theory and method of urban and regional phenomena. Regional Scientists apply theoretical and empirical frameworks and methods of the social and other sciences, as well as develop new ones specifically for regional analysis and policy. The Fellowship consists of a stipend in the amount of $30,000 (U.S.), paid over a twelve-month period.
The Urban Leaders Fellowship is a 7 week paid summer fellowship for early- to mid-career professionals who are already leaders in their own right and are looking to accelerate their leadership through fellowship with a focus on policy and practice. Fellows work half-time on high-level policy projects with an elected official and half-time alongside partner organizations in cities across the country. We work in 9 cities: Atlanta, Dallas, Denver, Indianapolis, KCMO, Nashville, New Orleans, Oakland, and Washington, D.C. Fellows receive a base stipend of $2,500. Two deadlines: December and February.
The fellowships allow American and German experts from journalism, the public sector, think tanks, nonprofits, law, and cultural organizations to research and assess the most pressing topics on the transatlantic agenda while engaging with their counterparts overseas. Proposals must address one of the following global trends: climate change and sustainability, demographics and social change, technological breakthroughs, and urbanization. The fellowships allow Americans to travel to Germany and Germans to travel to the United States for at least 3 weeks to conduct research. Fellows receive a $5,000 stipend, which covers transatlantic airfare and domestic travel, as well as room and board, for a minimum of 21 days. Candidates are 45 years of age or younger at the time of the application deadline and have a minimum of 5 years of relevant, full-time work experience.
The SOM Prize is a $50,000 research and travel fellowship that enables one outstanding applicant the opportunity to travel in connection with carrying out in-depth research on a subject of their choosing; to meet with other professionals in the field; and to pursue study outside the realm of established patterns. A second award, the $20,000 SOM Travel Fellowship, offers an applicant the opportunity to expand their professional education beyond the classroom through the observation of buildings, design, culture and history that can only be achieved through travel. Available to recent graduates. U.S. Citizenship is not required. Intent to apply due in April.
The Baltimore Community Fellowships program seeks dynamic activists and social entrepreneurs interested in implementing projects that address problems in underserved communities in Baltimore city. Fellowship awards are in the amount of $60,000 over 18 months. Fellowships are for initiatives that take place in Baltimore City. Applicants may come from any field, including—but not limited to—business, management, the arts, law, medicine, education, architecture, and engineering. Individuals from underserved communities and people of color are strongly encouraged to apply.
Loeb Fellows represent the broadest spectrum of accomplished practitioners who are influential in shaping the built and natural environment and whose work advances positive social outcomes. Loeb Fellows are architects and landscape architects, urban planners and journalists, public artists and affordable housing developers. After a transformative Fellowship year in residence at the Harvard Graduate School of Design, they join a powerful worldwide network of over 450 colleagues and friends. The stipend for the academic year is $50,000 and the fellowship covers the cost of housing for Fellows and their families coming from outside the Boston area.
© Victoria Johnson 2018, all rights reserved.