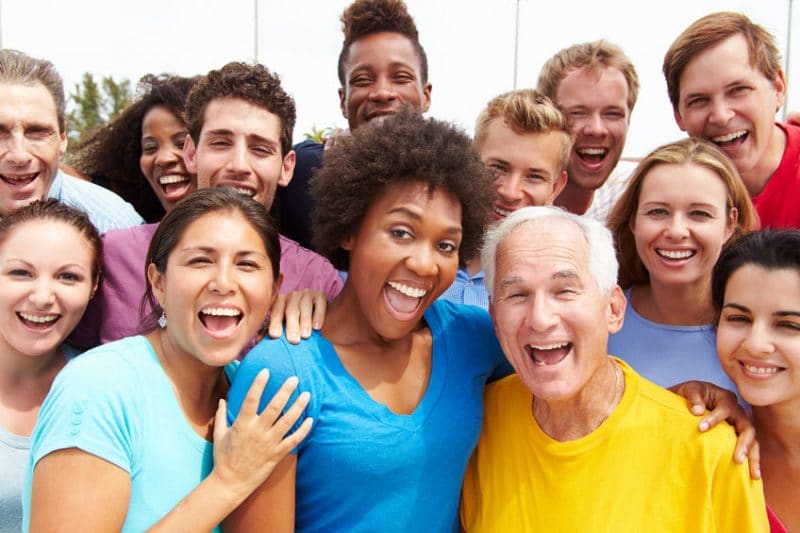 Last updated December 16, 2002
If you're looking for an opportunity to funnel your passion for human rights while also getting valuable hands-on experience, these fellowships are for you! These fellowship opportunities cover all career levels and are open to a variety of fields including journalism, law, public service, photography, and others. If one of these sparks your interest, make sure to bookmark it to your ProFellow account!
APWLD Feminist Development Justice Media Fellowship
The Asia Pacific Forum on Women, Law and Development is offering a six-month journalism fellowship to work on media related projects throughout the Asia Pacific region. Eligible applicants should have at least four years of work experience in strengthening media advocacy through a human rights and feminist point of view. Fellows must be bilingual in English and a language from the Asia Pacific region. Multiple workshops will be offered early on in the fellowship and presentation of the fellow's news stories will be at the end of the fellowship.
BRAC, the world's largest NGO, is looking for the next big innovator to join their tribe by applying for BRAC Social Innovation Fellowship. The fellowship will support a young person (age 18-35) to complete a design thinking journey with BRAC, from problem framing to ideation and testing the solution on the ground. Fellows will have access to BRAC resources including a network of mentors that will help them throughout the 1-year fellowship. Fellows will be provided with office space, a monthly stipend, and a round-trip ticket from their home country to the country of deployment. Applicants from around the world are invited to apply.
Civil Society Leadership Awards
The Civil Society Leadership Awards (CSLA) provides fully-funded scholarships for master's degree study to individuals who clearly demonstrate academic and professional excellence and a deep commitment to leading positive social change in their communities. Competition for the CSLAs is open and merit-based. Selection is based on an applicant's fit with the program's objectives as well as the graduate admissions criteria of the participating universities. Applicants must demonstrate a clear commitment to return to their home country or region to continue supporting open society development.
The Elizabeth Neuffer Fellowship gives academic and professional opportunities to women journalists who focus on covering human rights and social justice. Fellows will have the chance to complete research and coursework at MIT's Center for International Studies and participate in internships with media outlets including The Boston Globe and The New York Times. The Fellowship is open to women journalists worldwide working in print, broadcast and/or Internet-based media, including freelancers. Applicants must have a minimum of three years professional experience working full-time in news media. A fixed monthly stipend will be provided to cover housing, meals, and ground transportation during the fellowship.
The Centre for Human Rights, Multiculturalism, and Migration (CHRM2), University of Jember is offering paid internships to promote research and collaboration in the specialized area of human rights. Working at the University's centers in East Java, Indonesia, interns will spend a minimum of 3 months in the roles of English teacher, outreach coordinator, field researcher or research assistant. There are a variety of other roles that are also available. Interns will be required to have an undergraduate or master's degree, or work equivalent in human rights, multiculturalism and/or migration and will have the ability to extend the intern position up to one year.
The Franklin Talent Exchange Program (FTEP), formerly known as the Franklin Fellows Program, is a unique 1-year professional fellowship for senior and mid-level professionals to work as an expert or a consultant at the U.S. Department of State on a wide range of subjects that strategically align with foreign policy priorities in areas such economic growth, energy, agriculture, the ocean, the environment, and science and technology (STEM). The FTEP Fellowship is only for U.S. citizens who are able to get a security clearance and have a minimum of five years of relevant professional experience. FTEP Fellows are not compensated by the U.S. Department of State, they are sponsored by their employers. Check the website for positions and deadlines.
Global Citizenship Fellows Program
The U.S. Fund for UNICEF's Global Citizenship Fellows Program is a highly-competitive, 2-year program that prepares diverse, committed, and globally minded individuals for effective leadership in public service. Global Citizenship Fellows serve as grassroots and national spokespersons for children in multiple locations throughout the U.S. The successful candidate must have a demonstrated knowledge of children's rights, familiarity with experiential learning techniques, volunteer management experience, and a commitment to public service. During the first year, Fellows receive a taxable stipend of $38,000. Applicants must be U.S. citizens or possess current and valid U.S. Work Authorization.
The Helton Fellowship Program provides "micro-grants" of $2,000 for law students and new professionals to pursue field work and research with a sponsoring organization on significant issues involving international law, human rights, and related areas. Eligible applicants are in the early stages of their academic and professional careers and demonstrate the potential to make significant contributions to the use and study of international law around the world. Applicants can be of any nationality but must be current law students or recent graduates of a law school (at either the undergraduate or graduate levels).
The Herbert Scoville Jr. Peace Fellowship is a highly-competitive national fellowship program that provides college graduates with the opportunity to gain a Washington perspective on key issues of peace and security. Twice yearly, the Fellowship's Board of Directors selects a group of outstanding individuals to spend 6-9 months in Washington. Supported by a salary, the fellows serve as full-time junior staff members at the participating organization of their choice. The program also arranges meetings for the fellows with policy experts. Application deadlines in October and January.
The Information Controls Fellowship Program (ICFP) supports examination into how governments in countries or areas of Open Technology Fund's core focus are restricting the free flow of information, cutting access to the open internet, and implementing censorship mechanisms, thereby threatening the ability of global citizens to exercise basic human rights and democracy; work focused on mitigation of such threats is also supported. Fellowships are available in 3, 6, 9 and 12-month durations and are typically awarded to postdoctoral scholars, PhD students and other experienced researchers. Applicants from around the world are invited to apply.
LatinoJustice Public Interest Fellowship
LatinoJustice is one of the foremost Latino civil rights organizations in the country. Applicants submit a fellowship proposal outlining how the proposed project fits within LatinoJustice's mission and our current litigation priorities. Proposals should identify potential law reform litigation as part of the fellowship project. The program seeks recent law graduates with a record of commitment to social justice issues. Bilingual Spanish/English fluency is required. Fellows are based at the NYC office or Southeastern Regional Office in Orlando.
The LAWA Fellowship program brings women's human rights lawyers from Africa to Washington, DC, for a 14-month course of study to earn a Master of Law degree at Georgetown University. After the course, fellows will return to their own countries to advocate for women's rights and put their training into action. After fellows earn their degree they will work with various public interest organizations in the DC area to learn different advocacy strategies and brainstorm ways to implement similar programs when they return home. The LAWA Fellowship provides the tuition for the Foundations of American Law and Legal Education Course (a U.S. $2,200 benefit) and for the LL.M. degree (a U.S. $58,500 benefit) at the Georgetown University Law Center, as well as professional development training. Applicants from any country in Africa are invited to apply.
Residency fellowships of 4-12 weeks for nonfiction reporters and writers working on important social, political, health, environmental, human rights and justice topics. Logan Nonfiction fellows at the Carey Institute are provided all the necessary tools to complete their critical work. Lodging, work space, sophisticated technological support (including Wi-Fi, a state-of-the-art screening room and dedicated space, equipment and software for video, film and radio editing) and meals are provided. Professional journalists and writers of all nationalities are invited to apply but knowledge of the English language is required.
The fellowship funds work that will enrich public understanding of those challenges and stimulate far-reaching and probing conversations within the Open Society Foundations and in the world. A fellowship project might identify a problem that has not previously been recognized, develop new policy ideas to address familiar problems, or offer a new advocacy strategy. Project themes should cut across at least two areas of interest: human rights, government transparency, access to information and to justice, and the promotion of civil society and social inclusion. The Open Society Fellowship accepts proposals from anywhere in the world. Stipends are either $80,000 or $100,000.
The Open Society Presidential Fellowship is awarded yearly to recent JD, LLM, MPA, MPP, and MBA graduates from accredited law, public policy, and business schools. Based in New York City, fellows pursue work related to human rights, good governance, and justice through an 11-month residence within the Office of the President at the Open Society Foundations. Fellows receive a salary of $65,000 plus benefits. Check website for varying deadlines.
PhD Bridging Program
The Centre for Human Rights, Multiculturalism, and Migration (CHRM2) is offering facilities for current PhD candidates and early career researchers with a PhD degree who want to complete field research in Indonesia. Fellowships are between 2 weeks and 4 weeks long. Eligible candidates must be researchers in human rights, law, politics, education, gender, sociology, and anthropology. Each fellow will receive 4,000,000 IDR, free housing, and a private office.
Each year, the program supports a diverse, international group of Photography and Social Justice Fellows who are passionate about challenging injustice, pursuing social equality, and advancing human rights through photography. During the program, Fellows work on projects in their home communities with support from Magnum Foundation's mentors. Magnum Foundation covers the cost of travel and room and board for the sessions in New York City. Fellows also receive a modest stipend to support the production of their projects. Fellows are early-career photographers or individuals trained in aligned disciplines
The Professional Fellows Program (PFP) is a professional development initiative that serves individuals working in civil society in Morocco, Tunisia, Algeria, Egypt, Libya, or Lebanon. This program is designed for early- to mid-career professionals (ages 25-40), with strong leadership skills, who are committed to making a lasting positive impact in their communities through civil society (NGO/CSO/Associations). Fellows will participate in a fully-funded, month-long fellowship placement in an organization in the United States, including service organizations, advocacy groups, grassroots organizations, federal agencies, and congressional offices.
The Roddenberry Fellowship is a 12-month program for activists from across the country who are working to protect the most vulnerable and to make the US a more inclusive and equitable place to live. Twenty Fellows will be selected to receive $50,000 each, as well as tailored support, to help implement a project or initiative in one of four areas: civil rights, climate change and environmental justice, immigration and refugee rights, and LGBTQIA and women's rights. Fellows are free to try different approaches to achieve impact and the organization provides 1-on-1 coaching as well as other mentoring resources.
The Victory Institute is offering a year-long intensive leadership fellowship for one outstanding LGBTQ young professional. The fellow will work in the office of a co-chair of the LGBT Equality Caucus supporting the Executive Director of the LGBT Equality Caucus and learn about the legislative process and careers in policy-making. The LGBTQ Leaders Conference begins the fellowship in December and many more networking opportunities are available throughout the year. Eligible applicants must be US citizens, 21 years of age before the start date, and hold a bachelor's degree or graduate degree from an accredited university. A stipend of $30,000 will be allotted as well as healthcare reimbursements and airfare.
The Young Professionals Program for Legal Empowerment (YPPLE) aims to equip young legal professionals to become powerful change agents. The programme teaches fellows to develop a holistic understanding of how grassroots legal empowerment plays a catalytic role in bringing social change. The 2-year fellowship is open to young law graduates/legal professionals in India who wish to pursue a career in the field of human rights as lawyers, practitioners, researchers or academics. Fellows will engage in field based research and contribute to the advocacy work of their assigned organization. A monthly stipend of Rs. 25,000 is provided.
© Victoria Johnson 2019, all rights reserved.