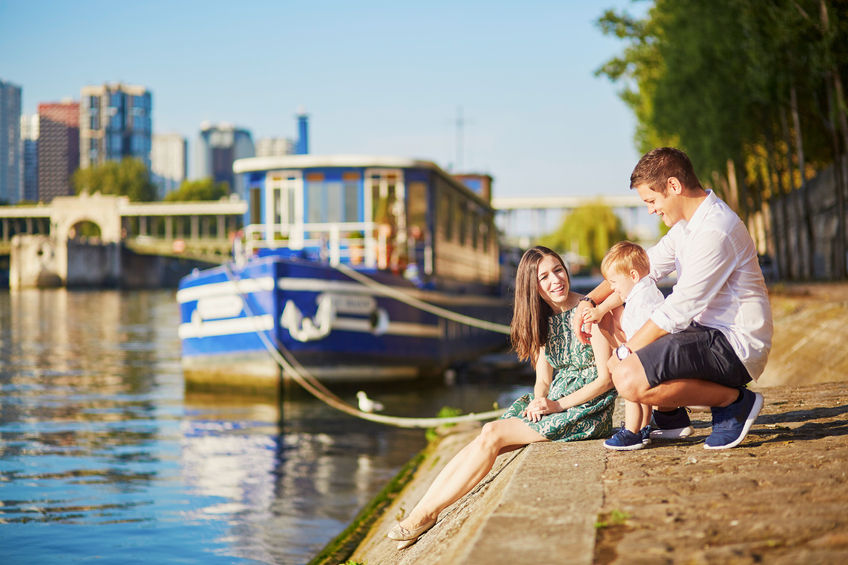 Professional and academic fellowships are often enriching experiences that can provide vital resources and funding needed for achieving one's personal goals. Fellowships, however, are also large commitments that require anywhere from several weeks to a few years of a fellow's time and dedication. Some programs also require relocation to a new city or even to a foreign country. For prospective applicants with financially dependent family members, pursuing a fellowship might only be possible if families may accompany them during the fellowship and receive additional financial support.
Fortunately, there are several fellowships available to mid-career professionals that offer additional funding allowances for dependents, child care, and other family-focused educational resources. These professional and academic fellowships in the United States and abroad are available to individuals from a variety of backgrounds including journalism, public policy, law, health, economics, and more. Be sure to click the links below to bookmark these exciting family-friendly fellowships to your ProFellow account!
This program offers a unique opportunity for outstanding, mid-career U.S. professionals—academics, government officials, clinical leaders, decision makers in managed care and other private health care organizations, and journalists— to spend up to 10 months in Australia conducting research and working with Australian health policy experts on issues relevant to both countries. The Fellowship provides up to $87,000 (AUD) for the maximum term of ten months, with a minimum stay in Australia of six months required. There is also a family supplement available (e.g., approximately $50,000 for a spouse and two children).
The John S. Knight Journalism Fellowships at Stanford foster journalistic innovation, entrepreneurship and leadership. Each year, the program selects fellows from around the world and brings them together for 10 months (September to June) at Stanford University, in the heart of Silicon Valley. Through individual and group coaching, as well as special workshops and weekly events, fellows become leaders and change agents to reimagine journalism's future. U.S. applicants for a JSK Fellowship ideally have at least seven years of full-time professional experience; international applicants ideally have at least five years. Fellows receive a stipend of $75,000 and are eligible for child care and other family and educational benefits.
Ian Axford (New Zealand) Fellowships in Public Policy are for outstanding mid-career American professionals to research and gain firsthand experience of public policy in New Zealand. Three to six fellowships valued at up to NZ $58,500 are granted each year, towards seven months of research. Fellows will be based at a relevant government agency in Wellington and carefully paired with a leading policy expert who will serve as their mentor. To be eligible, you must be a US citizen with at least five years of experience in your profession in the public, business or non-profit sector. The fellowship offers an additional 'family allowance' of NZ $1,500 per month for family to accompany a fellow (provided partner is without employment, grant or fellowship).
The German Chancellor Fellowship allows prospective leaders from Brazil, China, India, Russia and the U.S. to carry out a project of their own design in cooperation with a host in Germany for one year. Applicants must have received their BA within the past 12 years at the time of the application. Prior knowledge of German is not a prerequisite, and intensive language study is included. Candidates from all professions and disciplines, but especially individuals in the humanities, law, social sciences and economics, are eligible to apply. The fellowship provides a monthly stipend of €2,150 to €2,750 and additional financial support for family members accompanying you, travel expenses or a German language course.
Loeb Fellows represent the broadest spectrum of accomplished practitioners who are influential in shaping the built and natural environment and whose work advances positive social outcomes. Loeb Fellows are architects and landscape architects, urban planners and journalists, public artists and affordable housing developers. After a transformative Fellowship year in residence at the Harvard Graduate School of Design, they join a powerful worldwide network of over 450 colleagues and friends. The stipend for the academic year is $50,000, and the fellowship covers the cost of housing for Fellows and their families coming from outside the Boston area.
© Victoria Johnson 2016, all rights reserved.