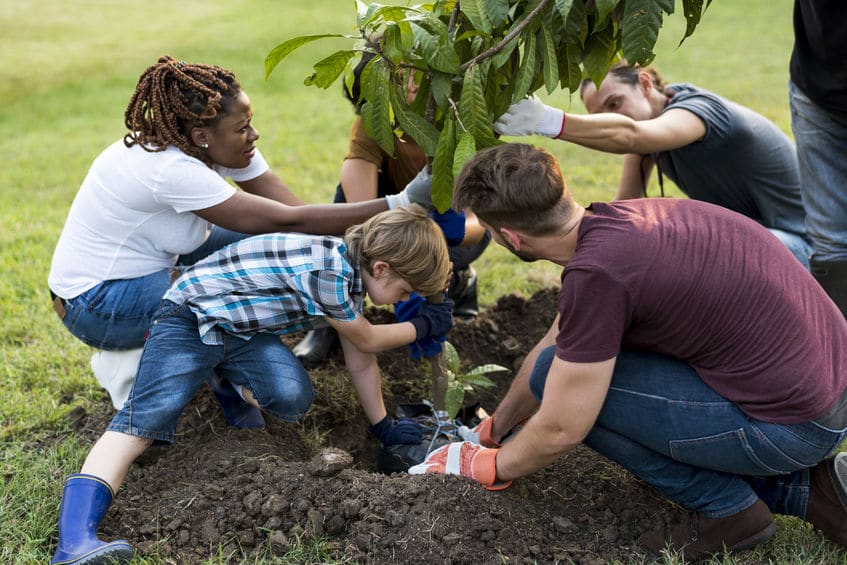 Eager to make a difference in the world by helping to make it a greener and healthier place? These fellowships offer paid opportunities all over the United States for focused efforts in environmental advocacy. If one of these sounds exciting to you, be sure to bookmark it to your ProFellow account!
The Echoing Green Fellowship, built in partnership with the ZOOM Foundation, was launched for leaders committed to mitigation and adaptation to climate change. Echoing Green is interested in applications from social entrepreneurs interested in the full spectrum of mitigation and adaptation responses. This can be anything from a US-based technological solution to a developing world-based community organizing solution. Fellows receive a stipend paid in four equal installments over two years ($80,000 for individuals; $90,000 for two-person partnerships), in addition to health insurance and professional development stipends.
EarthCorps brings together passionate and hardworking young adults from the US and countries around the world, for a yearlong leadership training program in Seattle, Washington. Corps members learn leadership skills by working collaboratively, leading community volunteers, and executing technical restoration projects along shorelines, trails, and in forests. Young leaders leave EarthCorps with the tools and skills to tackle pressing issues – including climate change, pollution, and ecological degradation – and create a better world. EarthCorps members receive a modest stipend to offset housing and living expenses.
The Fulbright/National Geographic Digital Storytelling Fellowship is a new component of the Fulbright U.S. Student Program that provides opportunities for U.S. citizens to participate in an academic year of overseas travel and digital storytelling in up to three countries on a globally significant social or environmental topic. In addition to receiving Fulbright benefits (for travel, stipend, health, etc.), Fellows will receive instruction in digital storytelling techniques and will be paired with one or more National Geographic editors. Applicants may submit proposals for grants to 1-3 foreign countries.
The mission of Green Corps is to recruit and train organizers, provide field support for today's critical environmental campaigns, and graduate activists who possess the skills, temperament and commitment needed to fight and win tomorrow's environmental battles. Green Corps' one-year, full-time training program includes intensive classroom training, hands-on field experience running urgent environmental campaigns, and career placement in positions with leading environmental groups.
Public Lab supports fellowships that emphasize peer production projects working on community environmental health issues, offering short-term, medium-term, and long-term assignments. Fellows advance the impact of community science on critical environmental health topics, such as particulate air pollution, lead pollution in soil and water, and pipeline monitoring. Fellows must commit to a certain amount of hours per week and will receive stipends of varying amounts, depending on the fellowship. Open calls for individual fellowships are posted regularly. Fellowships are not location-restricted, however strong preference will be given for applicants in Providence, RI.
Merlyn Climate Grants is offering grants for individuals between the age of 13 and 30 who have a clear vision for impacting climate and environmental justice, support for science, and a free press. Leading on climate action is the focus of Merlyn Climate Grants. Applicants may request from $500 to $3,000 and be based in New England or New York. No affiliation with a 501c3 is required to make applicants eligible. Grants underwrite activities that have a positive impact on the fellow's community – such as carbon footprint reduction, community action, artistic and dramatic productions, organizing, training, and outreach.
The Student PIRGs have been working for over 40 years to amplify the power of student activism, and help students make real change, right now. During this one-year, full-time program, campus organizers will provide students the training and resources needed to become movement leaders by recruiting volunteers, training potential leaders to take on more responsibility and doing campaign work themselves. The target annual compensation for this position is $28,000 in the first year. Each of the groups that partner with the Student PIRGs offers a competitive benefits package. Applications are accepted on a rolling basis through the deadline.
The Roddenberry Fellowship is a 12-month program for activists from across the country who are working to protect the most vulnerable and to make the US a more inclusive and equitable place to live. Twenty Fellows will be selected to receive $50,000 each, as well as tailored support, to help implement a project or initiative in one of four areas: civil rights, climate change and environmental justice, immigration and refugee rights, and LGBTQIA and women's rights. Fellows are free to try different approaches to achieve impact and the organization provides 1-on-1 coaching as well as other mentoring resources.
© Victoria Johnson 2019, all rights reserved