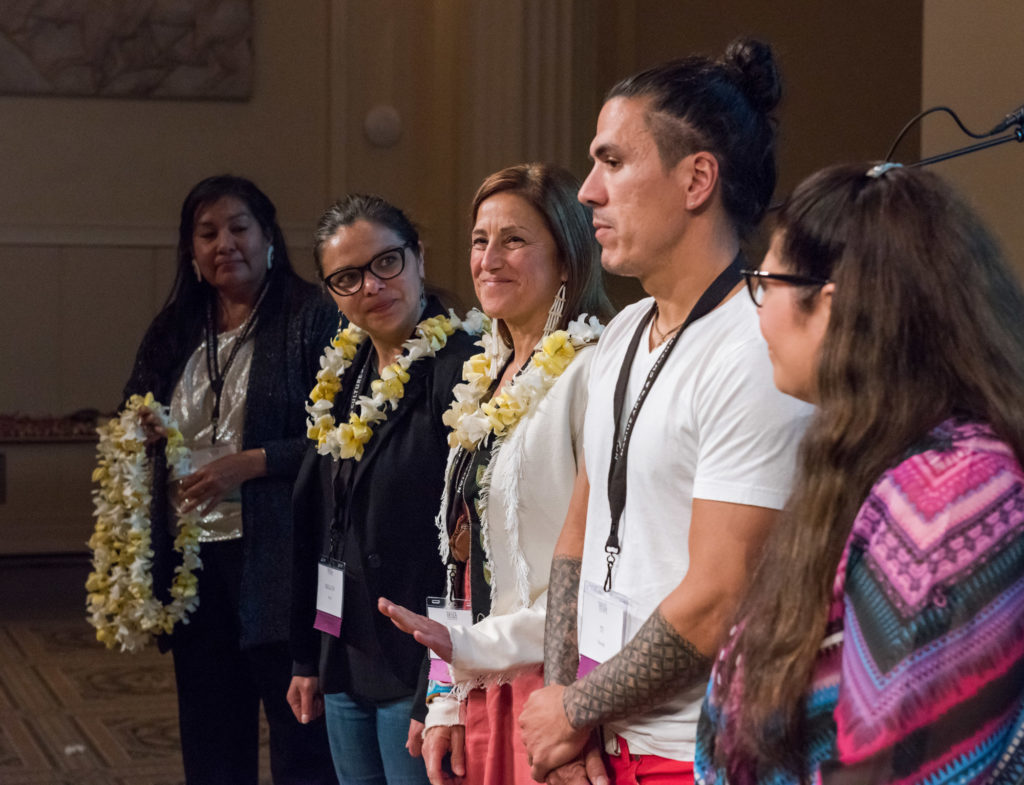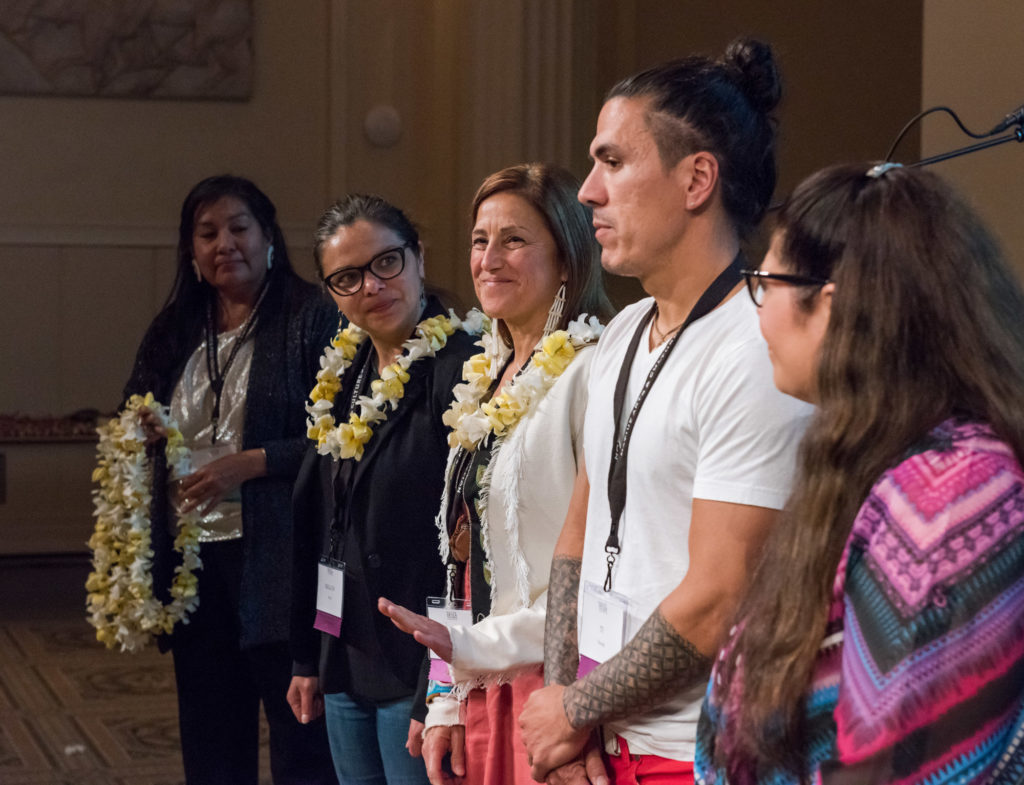 The Native Arts and Cultures Foundation (NACF) offers several exciting creative arts fellowships, mentorship programs, and funding opportunities to those of Native American descent. The Native Arts and Cultures Foundation Artist Fellowship seeks to amplify the voices of creative individuals and increase the visibility of Native artists in society. NACF Artist Fellows receive financial and professional support to complete artistic works in progress or to develop new projects.
To learn more about the Native Arts and Cultures Foundation National Artist Fellowship, we talked with Kelli Jo Ford, writer and 2016-17 NACF National Artist Fellow.
1. What inspired you to apply for the Native Arts and Cultures Foundation National Artist Fellowship?
As the Native Arts and Cultures Foundation states, "the Artist Fellowship initiative is built around the fact that in order for any artist to succeed creatively, they need time, space, and financial support to cultivate their creative process, improve their craft, explore new concepts and, for some, take risks that they might not have had the capacity to take otherwise."
That is me, to a tee. I've been working on a collection of short fiction for several years, sometimes dipping in and out of the writing and sometimes – with the support of other fellowships, residencies, or grants (shout out to the University of Texas, the Texas Institute of Letters, The Elizabeth George Foundation, School for Advanced Research, and Writers and Books!) and an amazingly supportive family – being able to treat the work as more of a "job" that I work at daily for hours on end. In the past year and a half or so, I've made some real progress in shaping the book, as I'm finally (!) beginning to really have a vision of how the stories come together as a book rather than a group of stories that are bound together merely because I wrote them all over a period of time. However, I still needed real time to devote to bringing everything together. This fellowship is really in large part about supporting Native artists and writers and increasing our numbers and visibility, no real strings attached: we truly believe in you and your work. Go do the thing, and do it well!
I'm writing about a family of mixed-blood Cherokee women from Eastern Oklahoma, and it was a huge honor to be taken in and supported by NACF. Their financial support allowed me another chunk of time to devote to my work. And maybe just as importantly, I don't live in an area with a large Native community, so being connected to NACF and its group of fellows has been really powerful and moving as well.
2. What have you enjoyed most about your fellowship so far?
For a writer, time is everything, especially if you have young children. The fellowship provided me first and foremost with the funds to devote to childcare so that I could, in turn, devote several dedicated hours a week to writing. The fellowship also meant that I had the funds to attend the Association of Writers and Writing Programs Conference in Washington, D.C. this winter where I was on a panel on writing about class. Other things were made easier, such as attending an out-of-town reading that I gave. The costs of trips like that add up. The fellowship meant that those kinds of trips weren't additional expenses. They were important parts of my work that were supported by NACF and furthered their goals as well to get working Native artists out into communities and amplify our voices.
They also brought all of this year's fellows to Portland in June for a convening. I could spend the next hour writing about what a powerful and inspiring few days that was. I won't, but I will say that I left there feeling ready to work and so grateful to have been included in such a group of difference makers. We were all artists or writers of some kind, but there was so much more going on in those rooms. It reaffirmed my belief, which has been shaken of late to be honest, that art and true engagement has the power to change lives and even the world.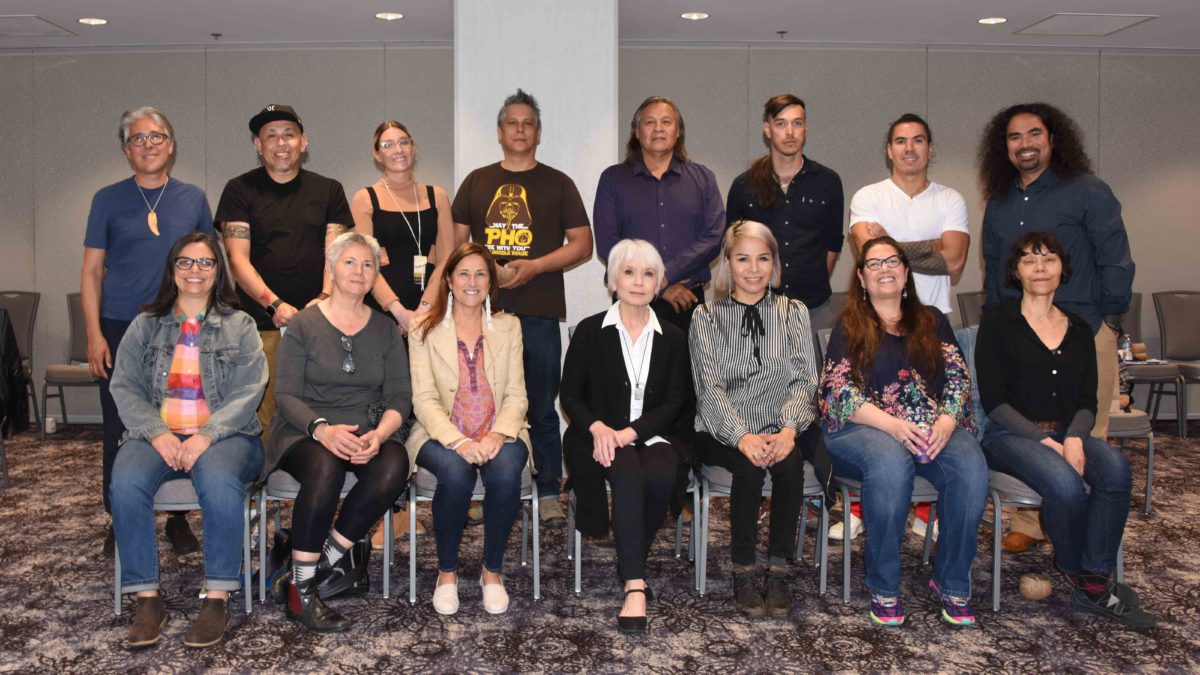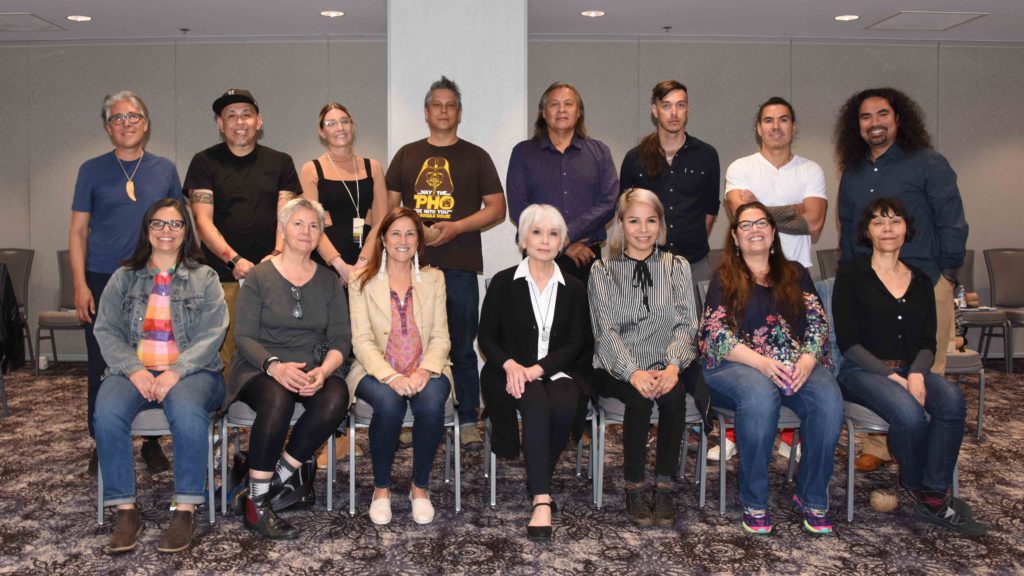 3. What tips would you give others applying to the NACF Fellowship?
Well, my first suggestion is to be Native. Then, write about what you believe in and care about. Do that and work at it really hard. Have a good, clear vision for your project. And then, when you submit your application, don't be afraid to let them know how much you believe in the work and how it might matter in and connect to the world around you. Work on something you believe in because if you can't convey your own belief in the work, it's going to be hard to bring someone else along with you.
Kelli Jo Ford's fiction has appeared or is forthcoming in Virginia Quarterly Review, Forty Stories: New Writing from Harper Perennial, and Missouri Review among others. She's been a Native Arts & Cultures Foundation National Artist Fellow, an Elizabeth George Foundation Grant recipient, and a Dobie Paisano Fellow. A citizen of the Cherokee Nation, she lives with her husband, Scott Weaver, and their daughter, Cypress, in Richmond, Virginia. You can find her online at kellijoford.com.
 © Victoria Johnson 2017, all rights reserved.