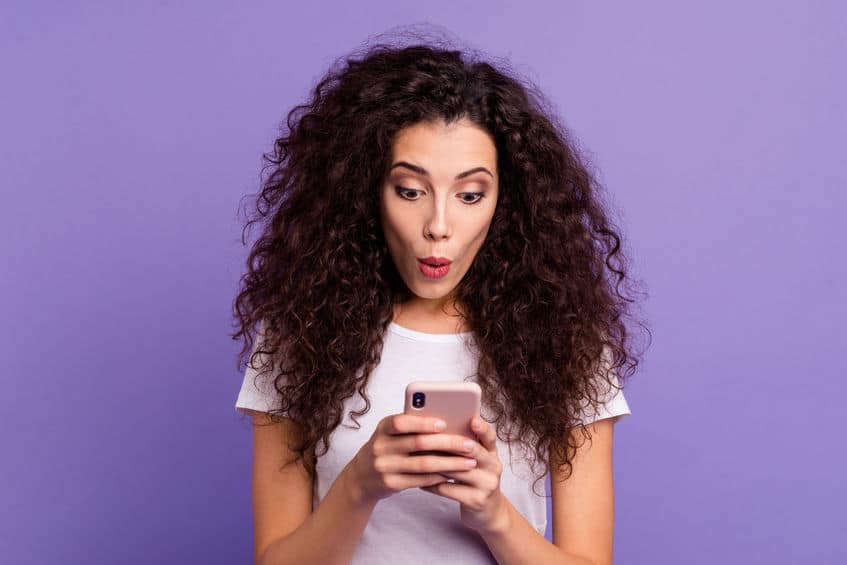 Even amidst the many challenges of 2020, this has been a successful year for fellowship programs! With a member base of over 155,000 fellowship seekers, ProFellow's audience gives us unique insight into the world's most popular professional and academic fellowships. In addition to the Top 10 Most Popular Fellowships of 2020, we've found the fellowship programs in the U.S. and abroad that really stood out from the rest. By comparing the total number of new favorites by our users in 2019 to that of 2020, we identified the top 10 trendiest programs this year. Congrats to those who made the list!
The Watson Institute, a unique higher education program for social entrepreneurs, offers several full-ride fellowships each semester that include full tuition and housing. Fellowships include the American Impact Fellowship, Enlight China Fellowship, Enlight Women's Fellowship, Golden Bridge Fellowship, Jane Strode Miller Fellowship (for food and beverage), Luff Peace Fellowship, Sistla Tech Fellowship, Sustainability Fellowship, and Watson Americas Fellowship. Fellowships are available in both the fall and spring semesters. There are multiple programs with different application deadlines – check their website for details.
The Global Good Fund accelerates the development of high potential young leaders (up to age 40) tackling the world's greatest social issues through entrepreneurship. We achieve this by investing both targeted human and financial capital in these leaders through our 12-month fellowship program. We support our Fellows in their natural work environments, craft personalized Leadership Development Plans, and pair Fellows with personalized executive coaches through implementation with up to $10,000 in funding. We additionally provide fellows with leadership assessment resources, a network of peer leaders, and sector expertise.
For those who want to become Foreign Service Officers in the U.S. Department of State, the Rangel Graduate Fellowship Program provides benefits of up to $95,000 over two years toward a two-year master's degree, arranges internships on Capitol Hill and at U.S. embassies, and provides mentorship and professional development support. Fellows can use the fellowship to attend two-year master's programs in U.S. institutions to study any area of relevance to the Foreign Service. Applicants must be college seniors or graduates looking to start two-year graduate programs in the fall, must have GPAs of at least 3.2, and must be U.S. citizens.
The Payne Fellowship encourages the application of members of minority groups who have historically been underrepresented in international development careers and those with financial need. The Payne Fellowship Program provides benefits valued at up to $93,000 over two years toward a two-year master's degree, arranges internships in Washington D.C. and at USAID missions overseas, and provides professional development and support. Applicants must be college seniors or graduates looking to start graduate school in the fall of the year they apply, have GPAs of at least 3.2, and be U.S. citizens.
Gates Cambridge Scholarships are awarded to outstanding applicants from outside the UK to pursue a postgraduate degree in any subject at the University of Cambridge. They are awarded on intellectual ability, leadership capacity, a commitment to improving the lives of others, and a good academic fit between the applicant's aspirations and abilities and the course at Cambridge for which they are applying. There are two application deadlines: mid-October (US citizens normally resident in the USA) and early December (all other candidates).
For up to 13 weeks over the spring, summer, or fall, Future Leaders in Action ("FLIA") places fellows, who are emerging social sector leaders, in youth-oriented nonprofit organizations to develop or implement enrichment programs that cultivate their leadership skills. Fellows work full-time, on-site with a partner on an enrichment program that focuses on one of the following areas: advancing skills for success, promoting public health, and protecting the environment. There are fellowships available in New York, Portland, and Iowa, and past partners have included Boys & Girls Clubs, the Fiver Children's Foundation, Big Brothers Big Sisters, and other health-related organizations.
Atlantic Non-Residential Fellows participate in a course taught over 7 weeks across the year, including an intensive 2-week summer school, delivered by academics from the LSE International Inequalities Institute and the University of Cape Town, with teaching and guidance from charities, NGOs, and other advocacy organizations to ensure a range of perspectives on inequalities. The courses will mainly take place within the UK; however, at least one week will be spent at the University of Cape Town. All reasonable travel, accommodation, and living costs will be supported by the Atlantic Fellows programme. Ideally, applicants would have around 10 years of experience in tackling inequalities.
The Gleitsman Fellowship sponsors Harvard Kennedy School (HKS) students who are emerging social activists and innovators who are interested in pursuing a career with transformative impact on society. Gleitsman Fellows will participate in an enriching co-curricular experience designed to enhance their skills and engage their development as the next generation of public leaders. The fellowship is for 2 years and includes tuition and health fees as well as leadership training co-curricular courses. Open to domestic and international applicants entering their first year at HKS. Applicants must apply to HKS by December (check the website).
Highly qualified final year undergraduate students or those who have received an undergraduate degree of all disciplines may apply for the DAAD Study Scholarships for a full Master's degree program at a German university or for study at a German university as part of a postgraduate or Master's degree program completed in the home country. Graduating seniors (fourth-year students in Canada), graduate students, and recent graduates who have completed their Bachelor's degrees no longer than six years before the application deadline are welcome to apply. Students who are in the first year of a full Master's degree program in Germany may also apply to fund their second years of the Master's programs.
The Einstein Forum and the Daimler & Benz Foundation are offering a fellowship for outstanding young thinkers who wish to pursue a project in a different field from that of their previous research. The fellowship includes living accommodations for 5-6 months in the garden cottage of Einstein's summerhouse in Caputh, Brandenburg, a stipend of EUR 10,000, and reimbursement of travel expenses. Candidates must be under 35 and hold a university degree in the humanities, social sciences, or natural sciences. At the end of the program, the fellow must present their project in public lectures at the Einstein Forum and the Daimler & Benz Foundation.
Want to find more opportunities like these? Sign up to browse and bookmark more than 1,300 professional and academic fellowships in ProFellow's free database.
© Victoria Johnson 2020, all rights reserved