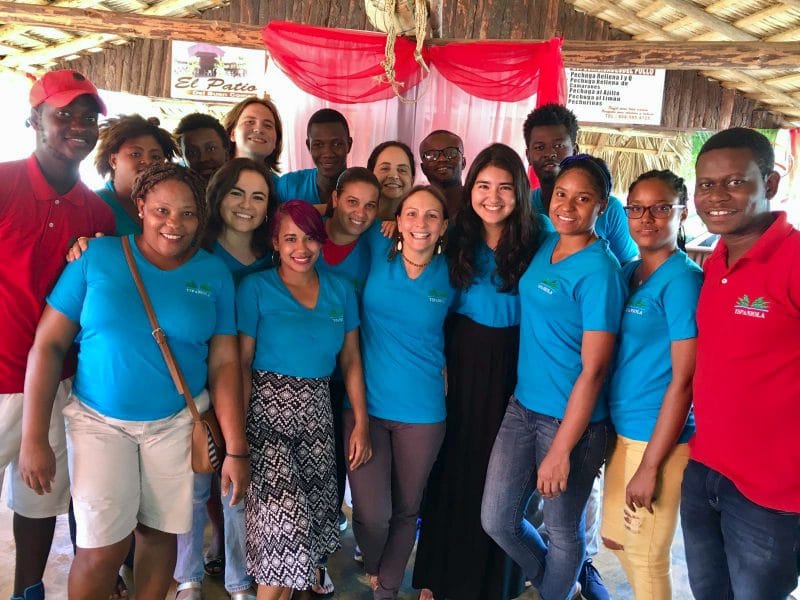 The Princeton in Latin American Fellowship connects recent college graduates with one-year, service-oriented positions at nonprofit and community-based service organizations in Latin America. The fellowship is designed to promote education, leadership, and engagement within communities all throughout Latin America. Basic professional competency in Spanish or Portuguese is required, and application interviews are conducted in one of these languages. Fellows receive a monthly stipend to cover basic living costs.
We talked to Elizabeth Prosser, a current Princeton in Latin America Fellow based in the Dominican Republic, to learn more about the program and get some application tips.
1. What inspired you to apply for the Princeton in Latin America Fellowship?
I think I first learned about Princeton in Latin America (PiLA) during my sophomore year at Davidson College, where I was a Hispanic Studies major. I looked for opportunities to use my Spanish outside of the classroom, usually in the context of education.  This often overlapped with my work through the Bonner Scholarship program, a service and leadership scholarship that required a minimum number of community service hours each semester and summer. For example, I taught a weekly Spanish class at the local elementary school, designed a Spanish language and culture class while teaching at the East Harlem School in New York City, and worked as a Curriculum Development Intern at the Centro Hispano Marista in Atlanta, an organization that helps Latinx adults get their G.E.Ds.  During my junior year, I studied abroad in Arequipa, Peru and visited Bolivia, Chile, and Argentina during that semester. I love Latin America and knew that I wanted to spend more time living there.
Princeton in Latin America seemed to be the perfect intersection of my interests: Latin America, Spanish, service, and potentially education. When I had my PiLA interview, I explained that I was specifically interested in being partnered with an organization focused on education where I would be able to work with youth and children. I interviewed with a few partner organizations and ultimately accepted a position with Yspaniola, a nonprofit organization that does literacy work in the Dominican Republic. I had never visited the Dominican Republic or even the Caribbean before. I was excited to learn about a new region of Latin America because I had mainly spent time in South America, and PiLA had listened to me when I requested to work in the field of education. Although I had spent time volunteering and interning with nonprofit organizations in the past, I wanted to spend a longer period of time working within one organization. I knew that I would be challenged by working at a small nonprofit and that I would learn new skills working as their Operations and Development Fellow.
2. What have you enjoyed most about your fellowship so far?
While I live in Esperanza, I spend most of my time working in Batey Libertad, a nearby community made up of Haitians, Dominicans of Haitian descent, and Dominicans. We have an office, a Learning Center, and a Preschool, and I work with a combination of Dominicans, Haitians, and other international workers. I am one of two Operations and Development Fellows, which means that I concentrate on donor relations, fundraising, planning service-learning trips, photography, and social media. Mia (the other Operations and Development Fellow) and I often collaborate on these projects.  Before starting this position, I did not have very much development experience, so I have learned a lot about grant writing and fundraising in the context of a small nonprofit. Furthermore, I work with Yspaniola's education team. One of my favorite parts of my job is getting the chance to work with our students. I assist in a fourth-grade class each week and co-run our Reading Hour program twice a week.
Through my time at Yspaniola, I've learned so much about Dominican culture, Haitian culture, and Haitian-Dominican relations. We take Creole classes each week, and I love talking with my co-workers and other community members about their life experiences and perspectives on current issues. Before accepting a position with Yspaniola, I knew little about the Dominican Republic and even less about what is happening with Haitian immigrants and Dominicans of Haitian descent.  They face constant discrimination, and in 2013, the Dominican government stripped hundreds of thousands of Dominicans of Haitian descent of their citizenship. Without documentation, these individuals cannot access healthcare, long-term salaried employment, or higher education. There is a human rights crisis occurring right now, and I encourage you to read more about the situation.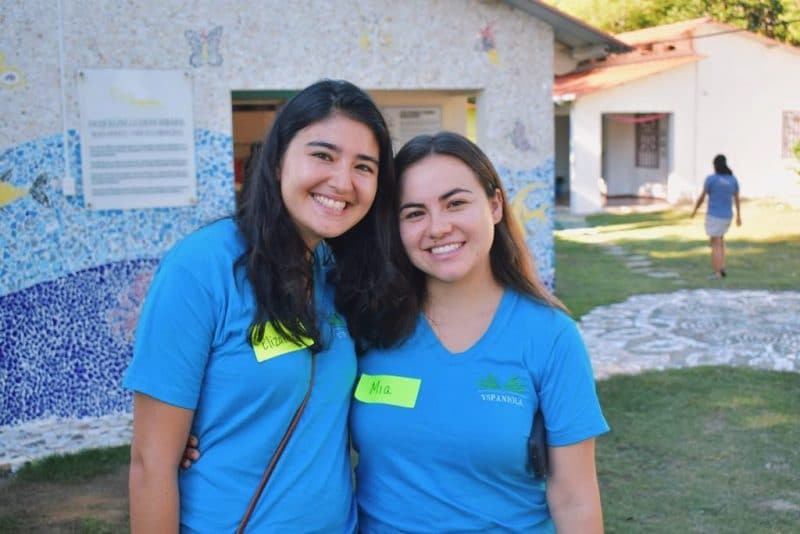 3. What tips would you give others applying to the Princeton in Latin America Fellowship?
The Princeton in Latin America application process is long and has multiple steps. First, I completed an application that included essays, short answer questions, and letters of recommendation.  Later, I heard that I was a finalist and completed an interview with PiLA. My interview was conducted all in Spanish, so it is important to have strong Spanish-language skills. (PiLA also sometimes has placements in Brazil, so Portuguese skills may be helpful.)  During this interview, I was asked about what partner placements I might want to work with. Be sure to look into the partner organizations for this year so you can talk about which organizations interest you and why. After this interview, PiLA matched me up with a few organizations based on my experience, skills, and interests.  I sent my résumé to these organizations through PiLA, and then a few of them reached out to me to set up interviews. After those interviews, I received an offer from Yspaniola. I had one week to decide if I wanted to take the offer or not.
The most important qualifications or characteristics considered are academic achievements, writing skills, language skills, a demonstrated commitment to serving others, experience in/familiarity with the region, leadership potential, and resilience/adaptability. In order to be accepted as a PiLA fellow, you need to be strong in all of those categories. As a Hispanic Studies major who studied in Peru and has traveled throughout South America, I had strong language skills and familiarity with Latin America. I also had a lot of experiences I could reference that showed my commitment to service. It's not enough to have a good GPA, you have to show that you would be a good candidate through your extracurricular and service work.
For those that have already been accepted to Princeton in Latin America, congratulations! This has not been an easy experience, but I have been challenged and grown in so many ways.
Elizabeth Prosser recently graduated from Davidson College with a B.A. in Hispanic Studies with a minor in Francophone Studies.  Over the course of her college career, she held multiple internships and service positions aligning with her passions for education reform, nonprofit work, Spanish, and international relations. She now explores her love for these subjects through a Princeton in Latin America Fellowship, working as the Operations and Development Fellow at Yspaniola, an education-based nonprofit in the Dominican Republic. Afterwards, she will pursue a Master's in Latin American Studies at Stanford University in order to gain a more holistic understanding of Latin America and its history, culture, and challenges.
Interested in applying? Bookmark the Princeton in Latin American Fellowship to your ProFellow account.
© Victoria Johnson 2019, all rights reserved.