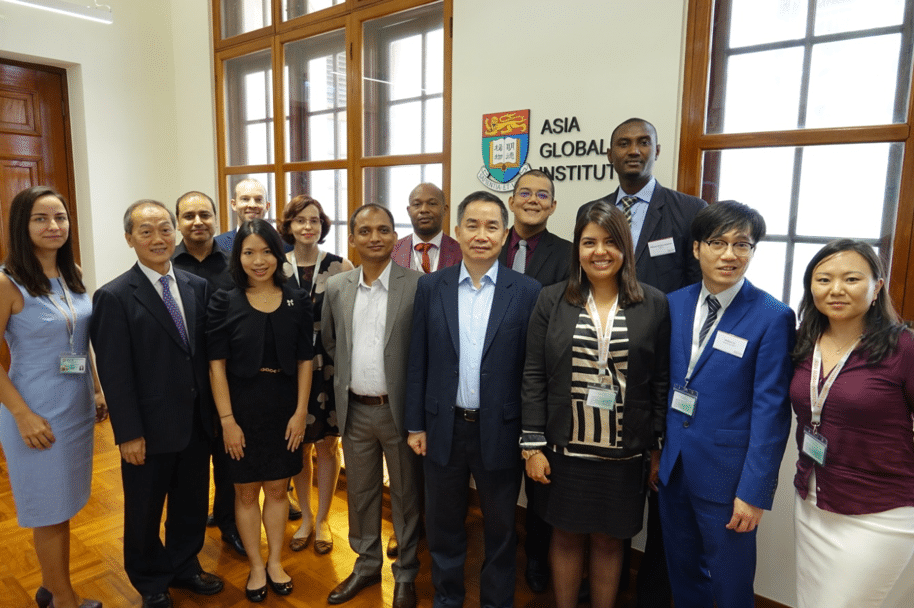 The  AsiaGlobal Fellows Program is a professional interdisciplinary fellowship designed for promising leaders in a variety of fields including policy, business, and finance. The 13-week residential program takes place at the University of Hong Kong, where fellows learn about world affairs from an Asian or Chinese perspective. Fellows benefit from access to educational resources, leadership skills and seminars, trips to various Asian capitals and manufacturing centers, and numerous networking opportunities. During the program, fellows conduct independent research on global affairs and present it in a paper. The program provides a stipend, accommodation, all travel expenses, and insurance.
We talked to Wallace Yu, a 2018 Asia Global Fellow and financial executive, to learn more about the program and get some application tips.
1. What inspired you to apply for the AsiaGlobal Fellowship?
I felt inspired to apply for this three-month residential fellowship because I was interested in both the knowledge and leadership training the program provides. These would potentially be very beneficial to my career development right now.
In recent years, I have found that our world is at a crossroads that risks de-globalization because Asia, which is rising, has not been very well understood by the West. When I meet or speak with my global peers professionally about Asian or Chinese issues I feel that very often, stereotyped news headlines from only two or three western news channels shape all our conversations. For example, I've noticed an automatic pigeon-holing of anything happening in China into a few fixated themes — be it having too much quick wealth, too many debts, or too much pollution. This reminds me that this part of the world is underread, getting their news from only a few sources. I want to further strengthen my understandings by engaging in dialogues with other internationalists. The fellowship seemed like a great way to do this.
The Asia Global Institute at the University of Hong Kong administers the AsiaGlobal Fellowship, which emphasizes examining "global issues from Asian perspectives." On this, both the breadth and depth of their teaching focus attracted me. A lot of classroom seminars by academics were supplemented with "master classes" by leading practitioners in policy, business, and civil society, both locally and globally. There were also numerous organizational visits in Hong Kong and other Asian cities during the study tours that reinforced the learning and reflection processes via additional lenses from different strata of society.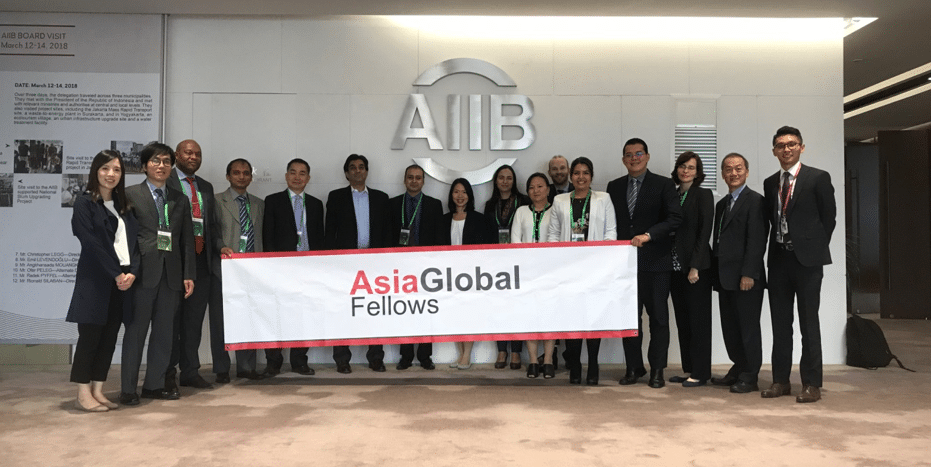 2. How has the fellowship experience influenced your current work?
The emphasis on societal values in professional work is something that I re-learned and felt so vividly during my daily conversations with other follows and in our lecture interactions with scholars and seasoned leaders on world issues.  There were many intra-fellow seminars on different subject areas in technical and "soft" skills. I am sure many fellows would agree that it helped re-wire our mindsets by giving us a broader perspective.
The policy research element of the fellowship played an exciting role in getting us rather busy as givers rather than takers. The outputs from my cohort varied a lot too. Some presented fresh new ideas and policy recommendations building upon their professional knowledge, while some synthesized new findings based on recent local fieldwork. The different shapes and forms of their research were also an eye-opening testament to the diversity of our fellows.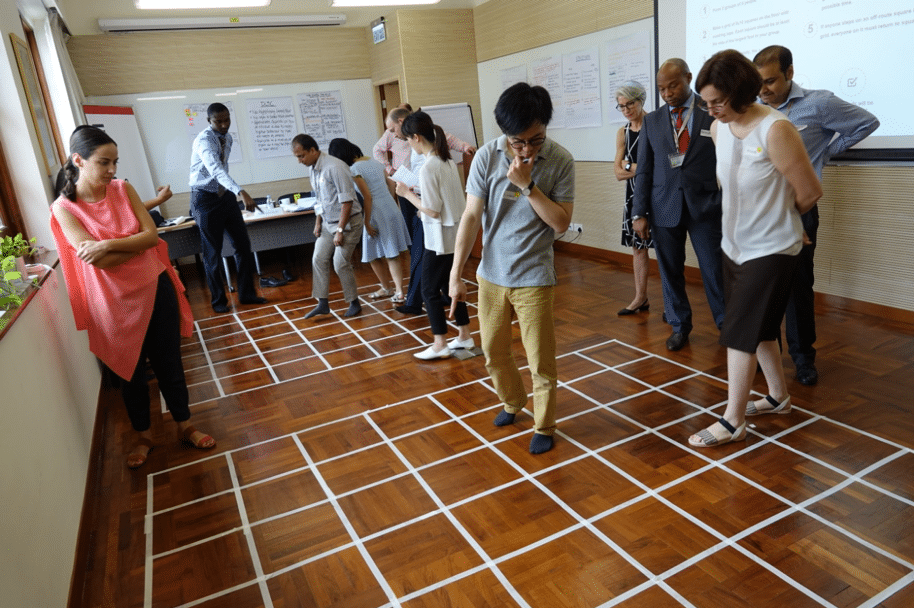 3. What tips would you give others applying to the AsiaGlobal Fellowship?
This program is geared towards mid-career professionals in policy, business, civil society, and other disciplines. While this spectrum appears broad, I found that most fellows have demonstrated accomplishments or potential to think beyond their professional work to impact society. A lot of us already have ties with Asia or want to develop a deep understanding of this region. For potential applicants who want to check out this program, it is useful to note that the actual content lives up to the advertised motto of "global issues from Asian perspectives." A genuine interest in this part of the world is a prerequisite.
What's more, what I found distinctive with this program was the emphasis on intra-fellow interactions. While "learning from interactions with others" is such an old cliché we hear at schools all the time, the last time I genuinely experienced this was in kindergarten! But the AsiaGlobal Fellowship did, once again, prove to me that this is possible. Interested applicants should stand ready to demonstrate that they can be culturally-competent participants.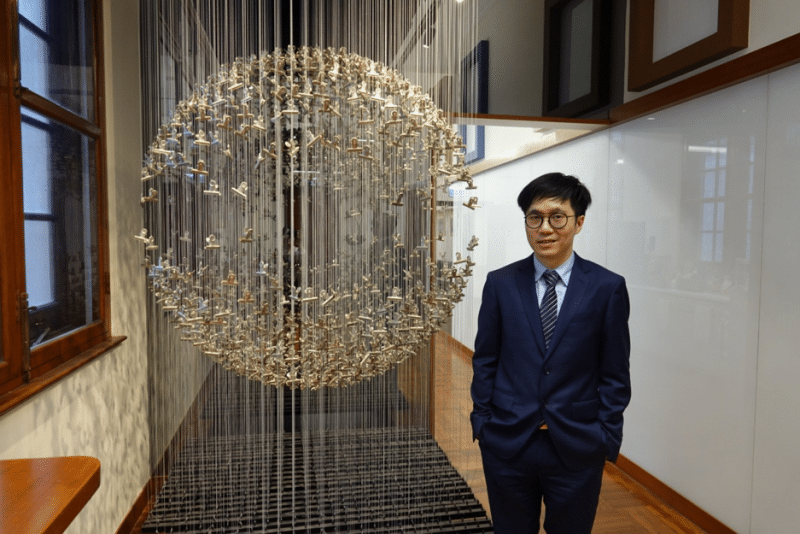 Bio Wallace Yu is Portfolio Manager and Head of Multi-Asset Group at China Investment Corporation (CIC), the sovereign wealth fund of China based in Beijing, where he oversees a multi-billion dollar portfolio of internal and external programs. He is a Committee Member with the Beijing Municipality Government's Youth Federation, an AsiaGlobal Fellow (2018) with the University of Hong Kong, a Council Member with the Hong Kong Professionals (Beijing) Association, the One Country Two Systems Youth Forum, and an academic adviser to China Insurance News. He has been an invited speaker, in China and overseas, at numerous conferences organized by regulators, universities and large asset owners on global investing. He is the lead author of the much-acclaimed Chinese book "Exploring the Frontier in Asset Management" (CITIC Publishing, 2018), a pioneer in its field. He holds a Master's with Distinction in Mathematics and Finance from Imperial College London as a Chevening Scholar (UK Foreign Office), after undergraduate studies at the University of Hong Kong. He holds the CFA and FRM designations.
Interested in applying? Bookmark the AsiaGlobal Fellows Program to your ProFellow account.
© Victoria Johnson 2019, all rights reserved.