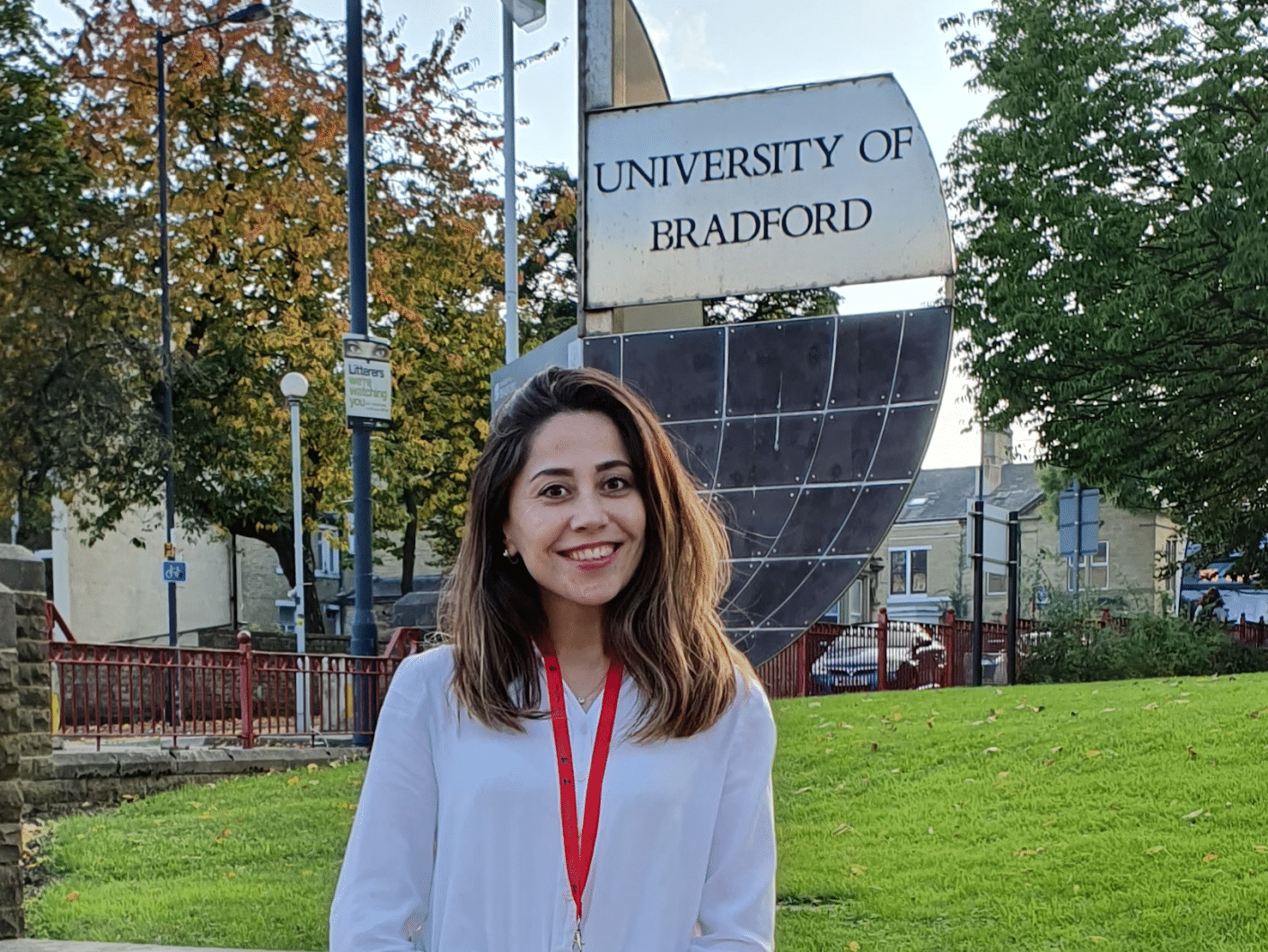 The Chevening Scholarship offers a unique opportunity for future leaders, influencers, and decision-makers from all over the world to develop professionally and academically, network extensively, experience UK culture, and build lasting positive relationships with the UK. The programme provides full or part funding for full-time courses at postgraduate level, normally a one-year Master's degree at any UK university. To be eligible for a Chevening Award you must be a citizen of a Chevening-eligible country, return to your country of citizenship for a minimum of two years after your award has ended, and apply to three different eligible UK university courses.
We talked to Mukhbirakhon Kazimova, a 2019-2020 Chevening Scholar completing her MA in International Development at the University of Bradford, to learn more about the program and get some application tips.  
1. What inspired you to apply for the Chevening Scholarship? 
I have been engaged in various developmental projects in Central Asia and South East Asia. I wanted to expand my knowledge regarding development to become better equipped in order to contribute to the development of my community in Tajikistan.  I chose Chevening among other scholarships because it enables scholars to acquire a world-class degree academically and professionally in the UK and has a global network of Chevening alumni since it was launched in 1983.  Chevening allows the scholars to choose the university program that is the most suitable to their academic goals and career aspirations and brings together scholars of diverse backgrounds from all over the world.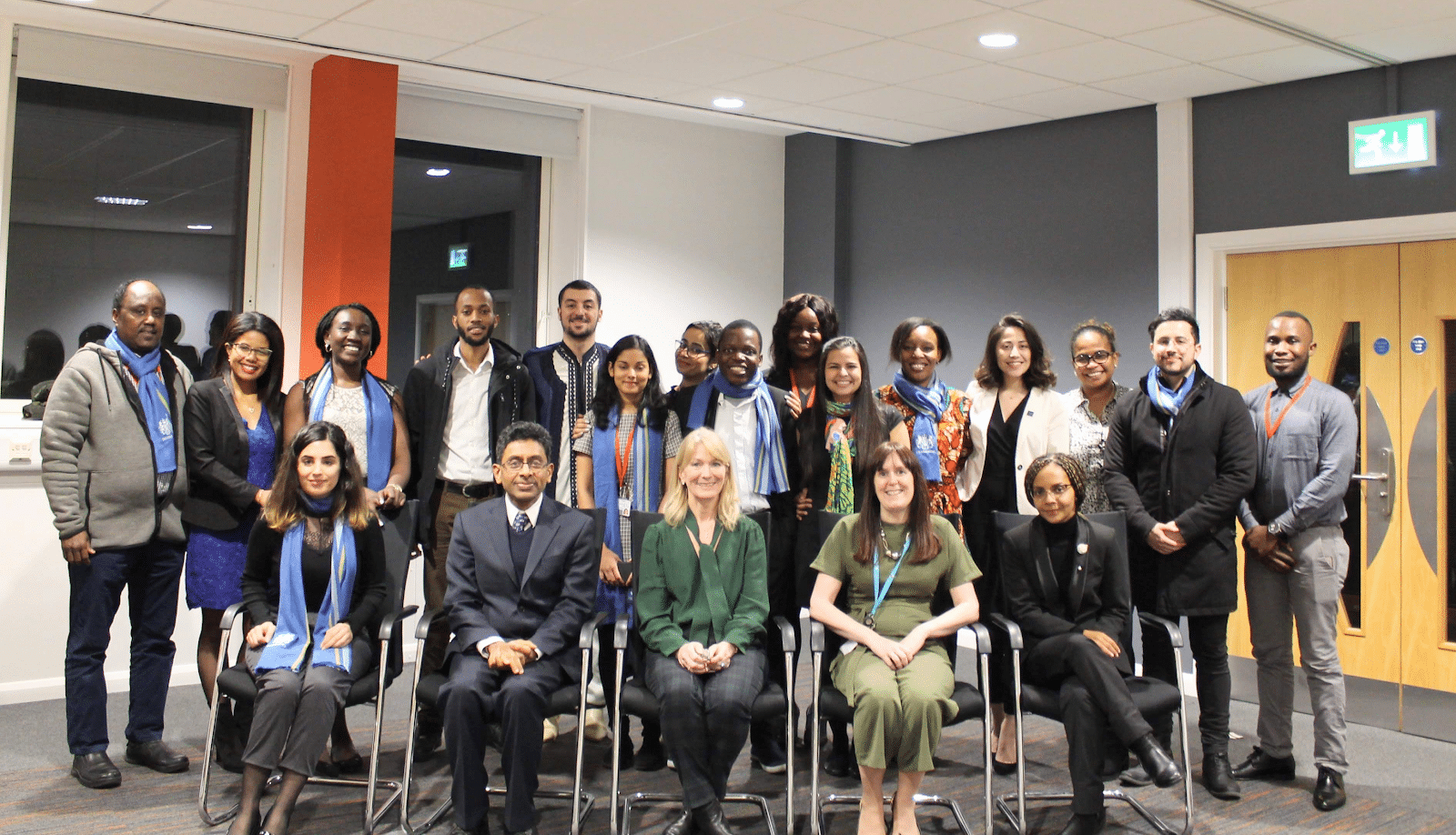 2. What are the benefits of the fellowship?
The financial support of the program provided me a once-in-a-lifetime opportunity to expand my knowledge in the field of my work academically, to experience self-growth and to broaden my professional network on a global scale.  Throughout the year, Chevening organised a number of events for personal and professional growth as well as networking opportunities where I met Chevening scholars studying in different parts of the UK.  For instance, because I was interested in social entrepreneurship, stimulators of economic growth and small business promotion, I attended an event related to ethical fashion lead by a small business owner in Manchester.  Besides the event, I also met Chevening scholars from Eurasia, South East Asia and African countries that are in the ethical fashion industry in their home countries.  In addition, I enjoyed how diverse the university is.
In Bradford there were other Chevening Scholars and Rotary Peace Scholars from African countries, the Middle East, Asia, the Caribbean, Caucasus and North America.  I was lucky to meet a lot of like-minded people at the university.  Together, we ran some initiatives and activities throughout the year.  For instance, together with some Rotary Scholars, we were involved in a student-lead initiative called Clean Our Streets, and organised a remembrance of the Holocaust event and a Sustainability Day event, which was online because of the pandemic.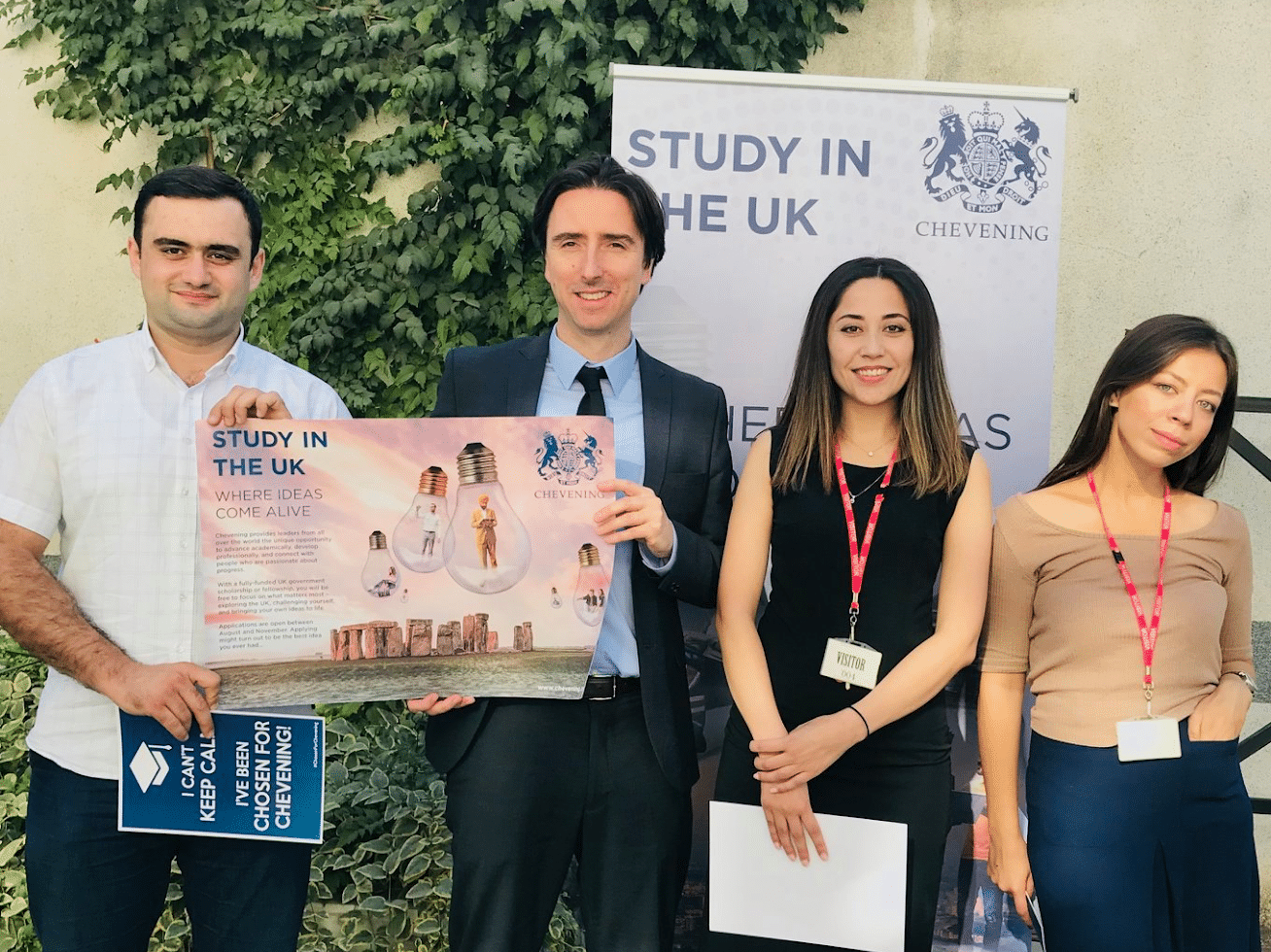 3. What tips would you give others applying to the Chevening Scholarship? 
Applicants go through a rigorous selection process that consists of an application, interview, professional and academic references, and language requirements.  The online application platform was user friendly, and the entire application process was both exciting and nerve-wracking.
My advice is to identify what you want to study and why as well as to be passionate about what you do.  When you love what you do, you just enjoy putting your thoughts into the application as well as sharing your academic and career goals during the interview.   I think I stood out because of my extensive work experience, passion for what I am doing, as well as the connection between my personal and professional interests in developmental work.  In addition to that, I was involved in a number of activities such as running a book club with a local cultural organisation ACTED in Dushanbe.  One of the ways to reduce anxiety during the interview is to do a mock interview with a friend, and of course do your homework: research the program and its goals to ensure the program's goals and your goals are alined.
Mukhbirakhon Kazimova studied higher education and Middle Eastern Studies for her undergraduate degree at Khujand State University in Tajikistan and is completing her MA in International Development as a Chevening Scholar at the University of Bradford.
Interested in applying? Bookmark the Chevening Scholarship to your ProFellow account.
© Victoria Johnson 2020, all rights reserved.