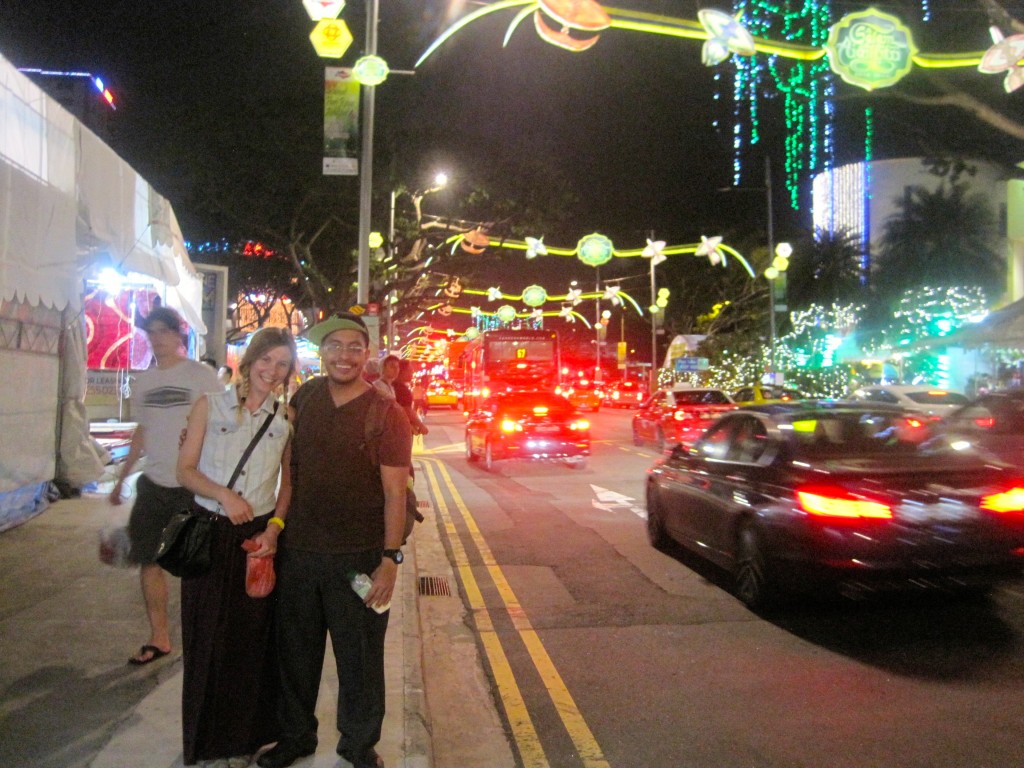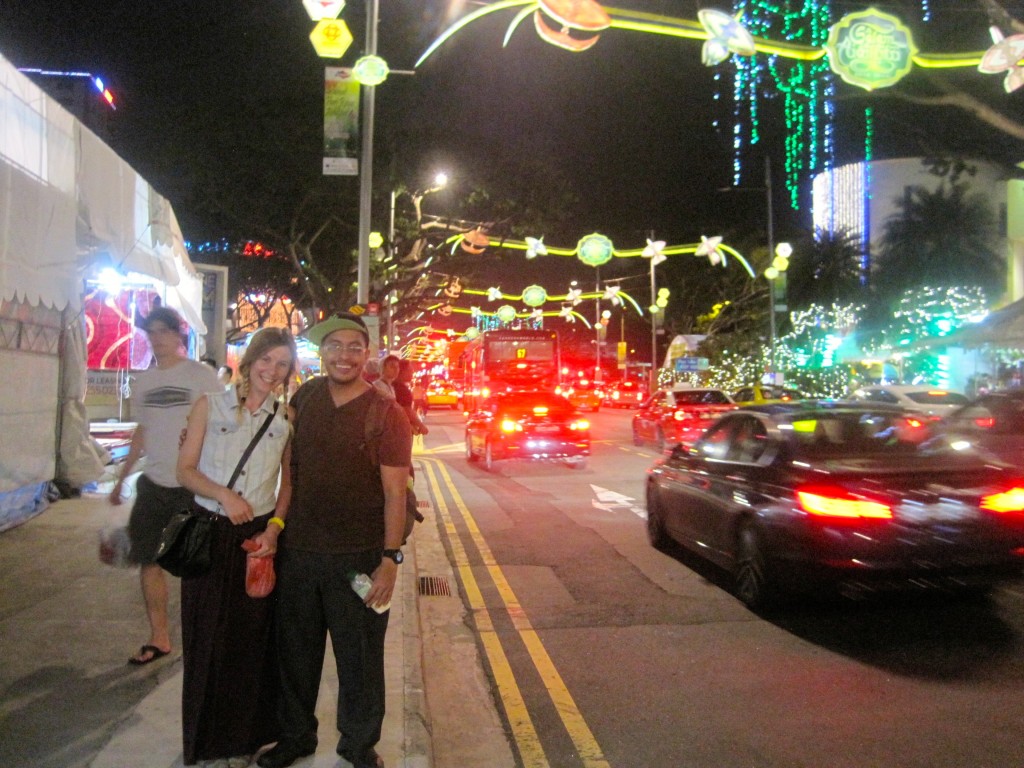 For some students, study abroad isn't possible due to the demands of a college major or the rising costs of tuition and living expenses. To meet this challenge, Cultural Vistas established a fully funded international summer fellowship program for underrepresented U.S. university students, which includes but is not limited to Pell Grant recipients, veterans, first-generation college students, STEM majors, minorities and non-traditional students. The Cultural Vistas Fellowship includes eight-week summer internships in Argentina, Germany and Singapore. Last year, Jillian Reilly was one of three Americans chosen for the summer fellowship opportunity in Singapore, which had a focus was environmental sustainability. Before the fellowship began, fellows participated in a virtual learning program to orient them to their respective host countries and explore relevant sustainability issues and best practices. At the end of the fellowship, the fellows convened in New York City to reflect on their experiences and share what they learned during the program. Jillian Reilly shared her fellowship experience with us, and her fellowship application tips.
1. What inspired you to apply for the Cultural Vistas Fellowship?
Having never traveled beyond the borders of the U.S., I had an unfulfilled desire to go abroad. At the same time, I wanted to make productive use of my time by engaging in a work or study-related program. The Cultural Vistas fellowship program afforded both the opportunity to travel to Singapore and a connection to an internship with a local non-profit. I hoped that being exposed to the work-culture of a different country would provide a more profound appreciation and understanding of its whole culture; this assumption turned out to be right.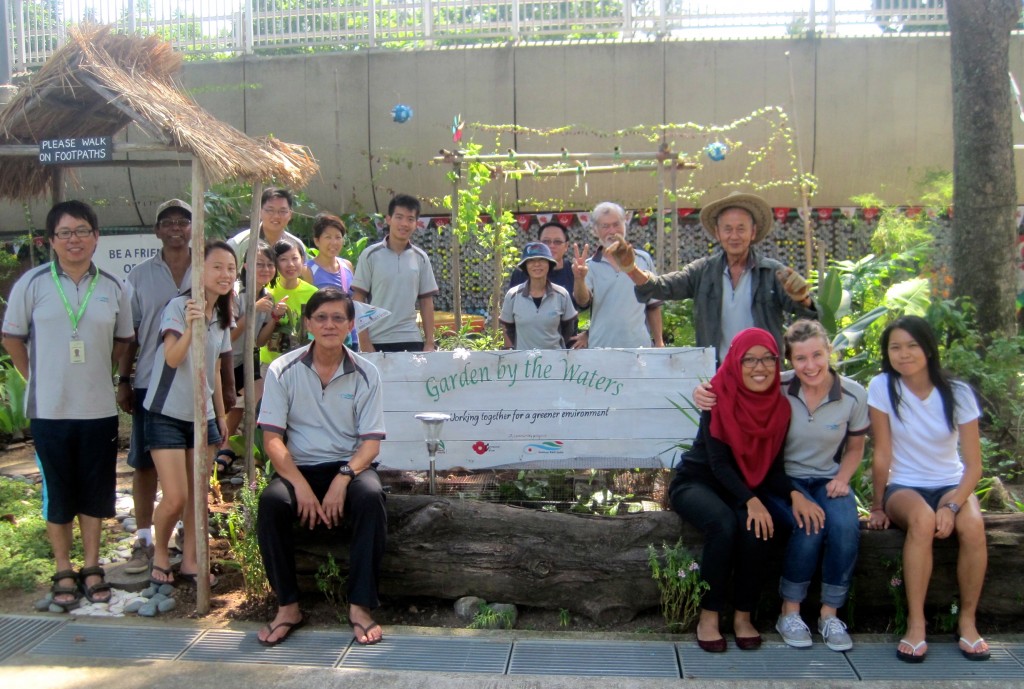 Cultural Vistas has the explicit goal of supporting the professional development of college students who are typically underrepresented in study-abroad opportunities. The fellowship program required that students also had no previous work or study abroad experiences. These are criteria that I met – I am a first-generation college student and a woman in a STEM major.
The theme of the 2013 Cultural Vistas Fellowship was environmental sustainability. This was a great fit for me since I am an environmental science major. Professors in my major are incredibly encouraging of traveling abroad because of the global nature of the issues we seek to solve. There was also the option to apply for three distinct countries for the fellowship: Germany, Argentina, and Singapore. Taking the chance and applying to this program is one of the best decisions I've ever made.
2. What have been some of the most eye-opening moments during your fellowship?
Singapore has a very sophisticated water management system, as a function of fresh water being one of the small country's most vulnerable natural resources. Unfortunately, a high standard of living often causes people to ignore problems with the way they treat their resources because they are buffered from its direct effects. For example, there is an unacceptable amount of litter entering the city reservoirs. Waterways Watch Society (WWS), a local environmental awareness non-profit, seeks to change the mindset of Singaporeans towards loving their environment and taking ownership of its stewardship. WWS does this by running school programs, presenting issues, giving tours to corporate partners, and maintaining a strong network of volunteers committed to its goal. Its activities take place in Singapore's premier city reservoir: the Marina Bay Reservoir, located in the heart of the major business district and tourist center. I had the pleasure of interning here and was constantly amazed by how little people understood the environment before visiting WWS.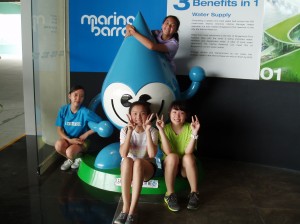 Singapore is also a mixing pot of cultures. It is made up of the ethnically Chinese, Malay, and Indian races. It was amazing to see people from different religions and ethnicities sit side by side without conflict. Through my internship at WWS, I had the opportunity to be exposed to wonderful people from the cultures that make up Singapore. In particular, I enjoyed going to the Ramadan festival with my Malay coworker because it was an experience I would seldom have in the U.S. The lights, the colors, and the abundance of food for breaking fast were things I will not forget. 

 
3. What do you think made your fellowship application stand out?
Candidates that seek out these types of opportunities tend to be those who have already traveled abroad. Therefore having no previous experience abroad was a major factor in Cultural Vistas' decision to award me with the fellowship. I also have a strong academic record and am very involved in work and extracurricular activities.
Thinking back to the application, it was very similar to what you may see in a college application: an official transcript, a couple of letters of recommendation, and short answer questions related to what you hoped to gain from the program.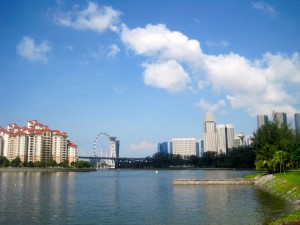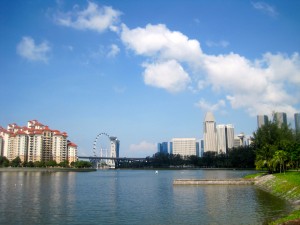 The interview process definitely made me the most nervous. I remember being on the phone with at least three different coordinators of the fellowship. Many questions were scenario-based; they wanted to get a feel for how you would react to different situations while being so far from home. I am a very independent person at heart and I had no qualms with leaving my friends and family for a few months. This independence showed through both the way I answered questions and the fact that I attended a college far from my hometown. Other questions related to my strengths and weaknesses.  In talking to the other fellows about these particular questions, I found that being honest about your limitations is important. I think that the interviewers appreciated these responses the most. I am a very shy person by nature, but it wasn't a barrier to having a successful, fun experience in Singapore at all.
My advice to anyone considering interested in the Cultural Vistas Fellowship would be this: take the chance and apply, it could be one of your best adventures.
The Cultural Vistas Fellowship application will re-open in late Fall 2014 and the deadline is February 7, 2014. For more information visit: http://www.culturalvistas.org/cvfellowship
Jillian Reilly is a senior, majoring in Environmental Science at the University of Minnesota. She has a special focus on soil conservation issues and works in the Department of Plant Pathology as a student researcher. She also has interests in mycology and bioremediation. In her free time, she enjoys backpacking, cooking, and running marathons. 
© Victoria Johnson 2013, all rights reserved