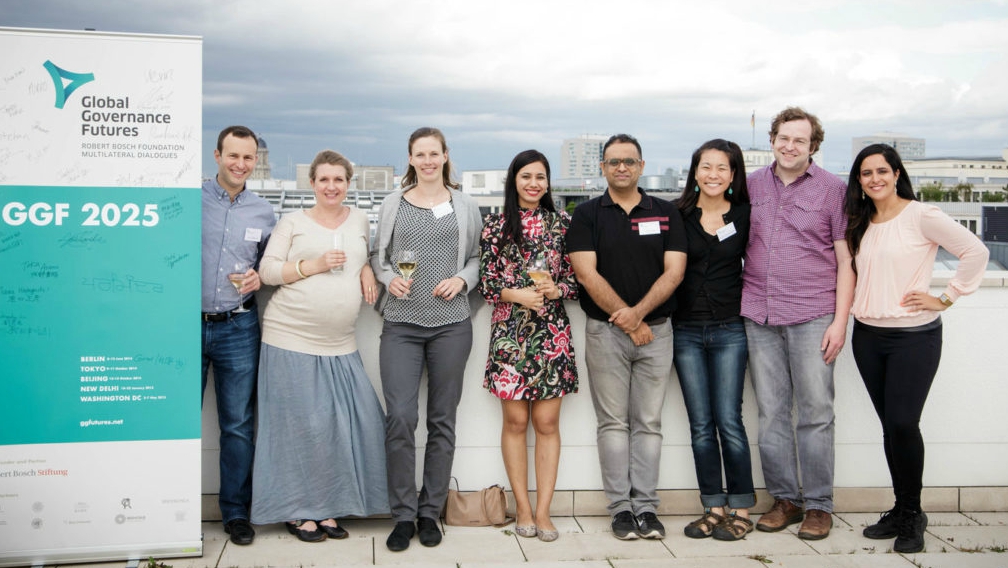 Funded by the Robert Bosch Foundation, the Global Governances Futures program brings together young professionals from around the world to look ahead 10 years and produce innovative solutions to complex global issues. During the fellowship, individuals with varying professional backgrounds from China, Germany, India, Japan, and the United States form three working groups that focus on different areas of global governance. At the end of four multi-day sessions held throughout the course of a year, fellows produce final reports and publications that offer strategic solutions for the global challenges expected to occur in the coming decade.
To learn more about this exciting fellowship, we talked to 2025 Global Governances Futures Program Fellow Seth Oppenheim. Seth participated in the program from 2014 – 2015 and focused on the issue of internet data governance.
1. What inspired you to apply for the Global Governance Futures Program?
I am a firm believer in the mantra: You never know what you can get away with until you try (in other words, why not apply for things in which you are interested?). As an alumnus of the Robert Bosch Foundation Fellowship program in Germany, I knew the Global Governance Futures program, also sponsored by the Robert Bosch Foundation, would be a high quality, engaging experience.  The program sponsors an opportunity for young professionals from China, Germany, India, Japan, and the United States to meet in those countries' capitals to work on major public policy problems. As an attorney in Washington working on one of the three topics that the program was going to focus on—data governance and cyber security—the program sounded like a great fit for my skill set.  Perhaps most importantly, it presented itself as a wonderful opportunity to interact with individuals from other walks of life over the course of the program year; to have meaningful dialogues with high-level policymakers and experts in Beijing, Berlin, New Delhi, Tokyo, and Washington, DC; and to do some exploring of those cities.  The Global Governance Futures program certainly lived up to those expectations.
2. What were the most unique aspects of this fellowship?
As a yearlong process in which one engages with fellow participants from different countries, cultures, and professional backgrounds in order to work together on trying to solve some major public policy problems, the Global Governance Futures program is unique compared to some of the other fellowship programs to which I've been exposed.  The opportunity—and sometimes the challenge—in coming to consensus amongst the participants regarding key aspects of our working group's final report were fascinating.  The organizers of the program used scenario planning as a tool to analyze these public policy problems and to facilitate learning amongst the group.  As the program is focused on the creation of final reports to be presented at major think tanks, it was satisfying to present our report at the Brookings Institution at the conclusion of the fellowship year. It was a rigorous analysis of data governance challenges between now and 2025 (the time horizon of our report), complete with recommendations.
I came away from the Global Governance Futures program with a much better understanding of data governance issues, along with the two other topics on which the program year focused: renewable energy/geo-engineering and autonomous aerial vehicles/drones. This influenced some of my subsequent work, including, for example, the cybersecurity issues on which I have been working as an attorney with the U.S. government.  More importantly, the program gave me close friendships, a stronger and more diverse international network, and it has enabled me to help build relations between alumni of this program and the alumni of the Robert Bosch Foundation Fellowship program.  Additionally, I look back at an enriching and very fun year for which I am incredibly thankful to the organizers of the Global Governance Futures program for making happen.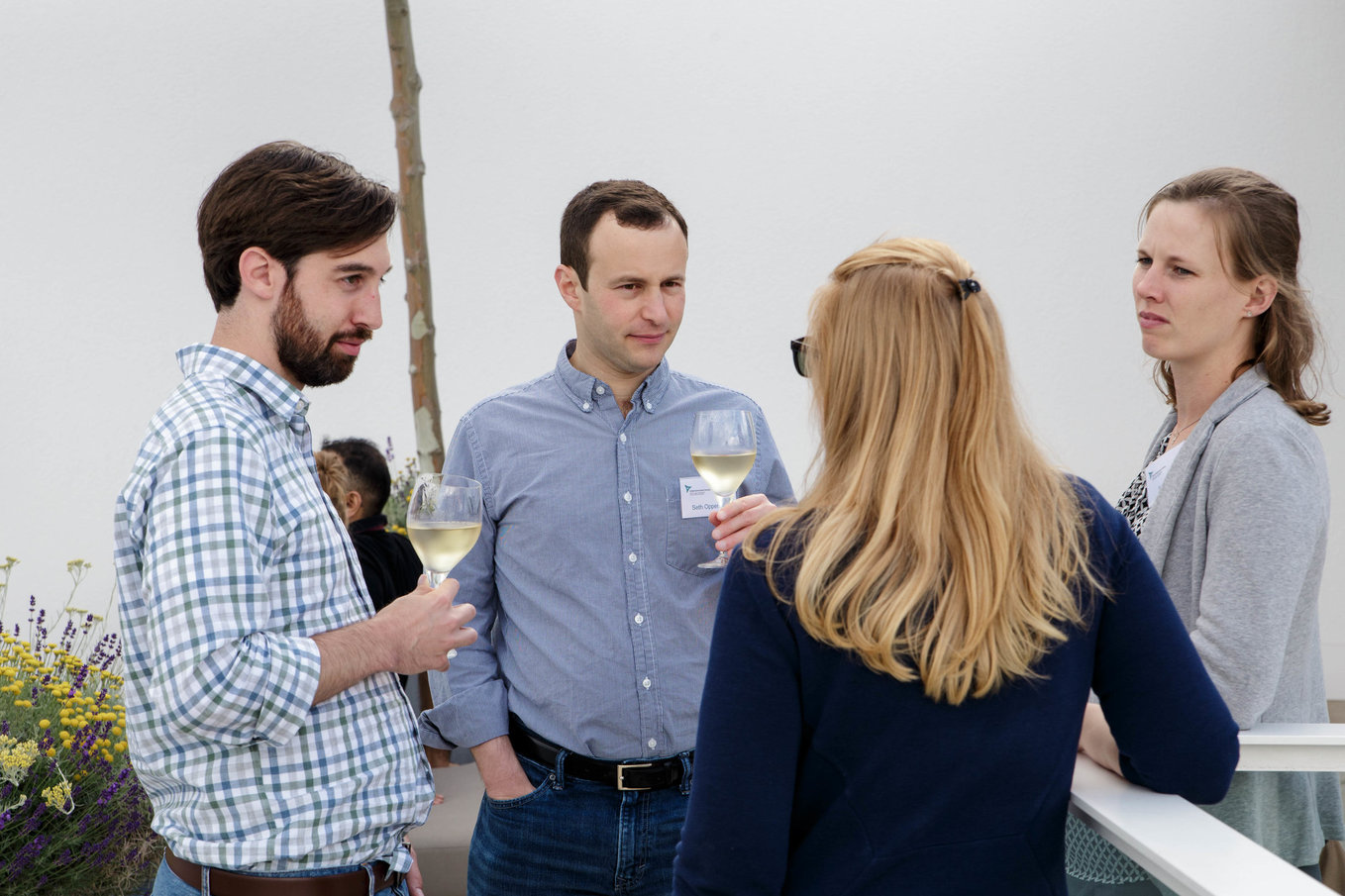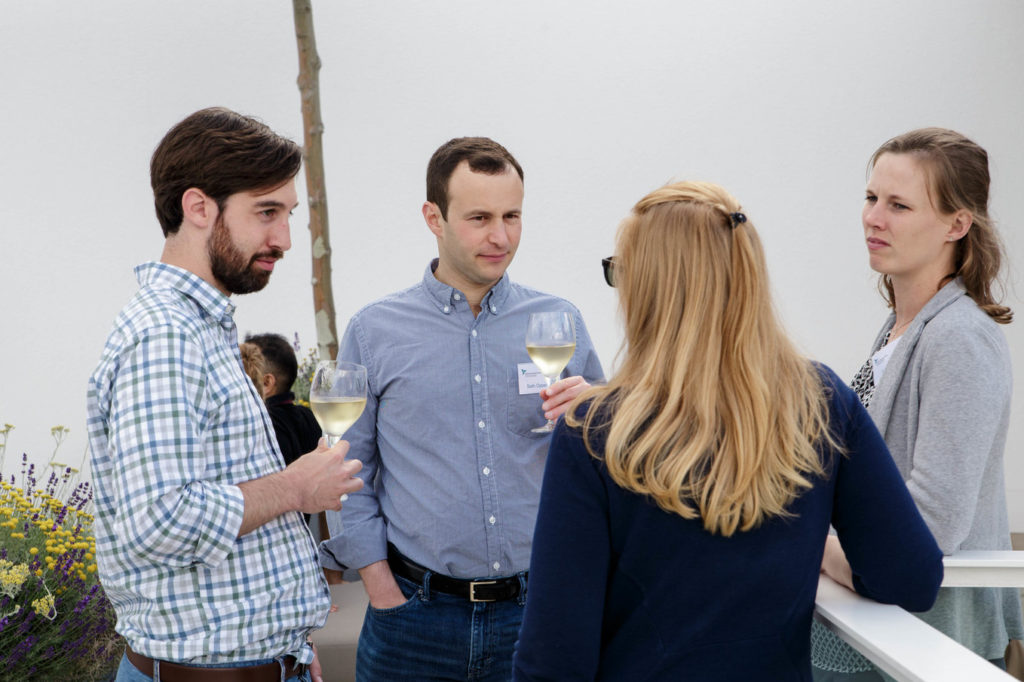 3. What tips would you give others applying for the Global Governance Futures program? 
The best piece of advice I can give is that if the Global Governance Futures program (or any other fellowship opportunity, for that matter) sounds interesting, apply for it!  Too often, I have met people who have talked themselves out of an opportunity for whatever reason before they've even applied.  While any fellowship application takes time, energy, and calling in a few favors for, say, letters of recommendation in support of one's application, you never want to miss an opportunity of interest solely because you didn't apply for it.  As for the Global Governance Futures program in particular, the organizers of the program are looking not just for subject matter experts, but individuals who can demonstrate through their resume, application essay, and phone interview, a clear passion or interest for the program topic on which they would work.  In my view, the Global Governance Futures program is also strengthened by people who have a genuine interest in global governance issues, who would contribute to a culturally diverse group, and who would be fun to spend time with during an action-packed program year.
Seth Oppenheim is an attorney in Washington, DC, with expertise in international and national security law.  Among other roles, Seth has been an attorney-advisor with the Department of Defense, the FBI, and currently, the Department of Justice Office of International Affairs.  Before moving to Washington, DC, he was a Robert Bosch Foundation Fellow to Germany, a Fulbright Scholar to Austria and to UNESCO in Paris, and was a law clerk and attorney, respectively, with the Office of the Prosecutors of the International Criminal Tribunal for the Former Yugoslavia and the International Criminal Court.  A native of the Detroit area, Seth is a graduate of the University of Michigan Law School, the University of Michigan (Bachelor of Arts and Master of Arts in Political Science), and the Diplomatic Academy of Vienna/University of Vienna (Master of Advanced International Studies).
© Victoria Johnson 2017, all rights reserved.