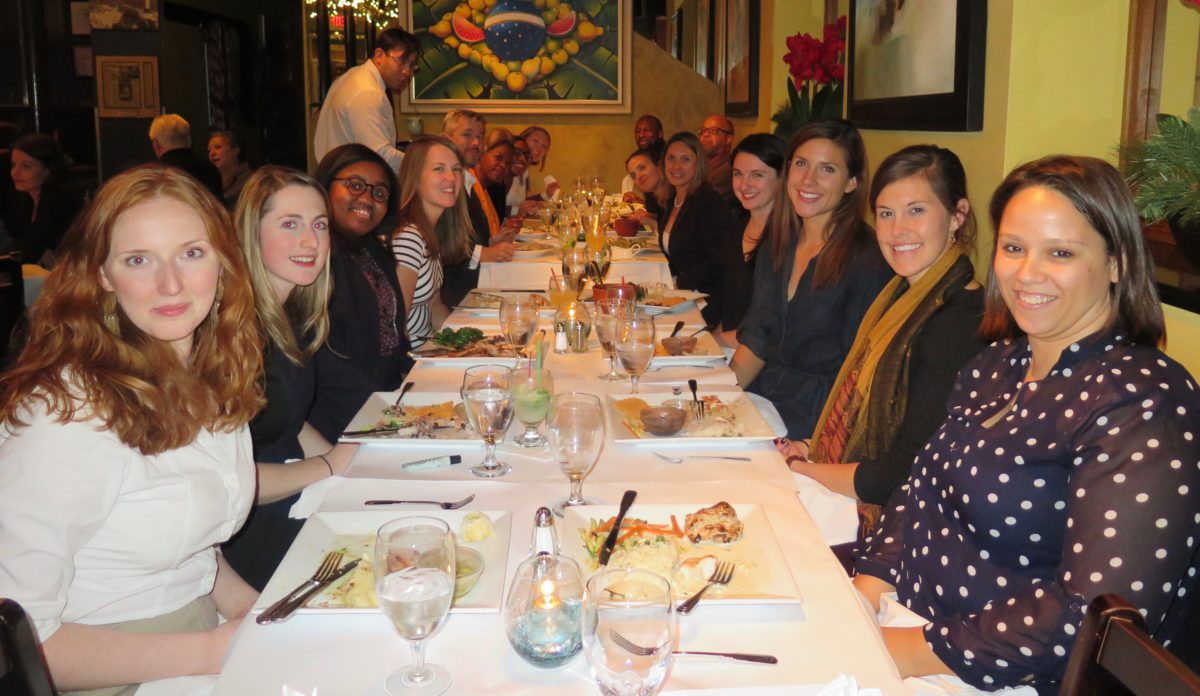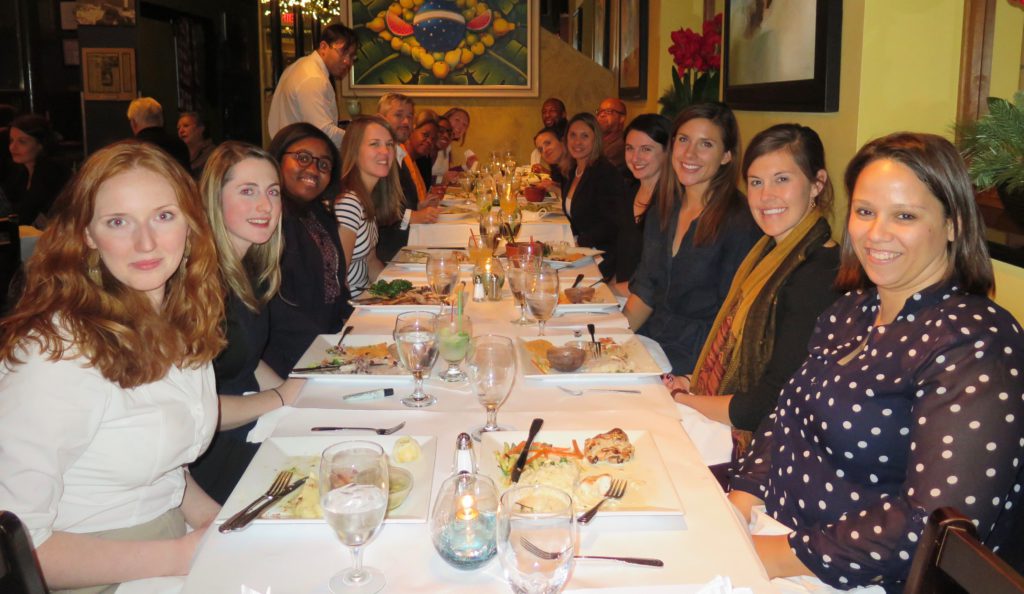 On Tuesday, the International Fellows Network held a dinner for current and former fellows at the Grill from Ipanema in Washington, DC. Co-hosted by Global Health Corps Fellow Haroun Habib and ProFellow Founder Vicki Johnson, the dinner brought together a cross-disciplinary group of leaders in their fields. Fellows discussed their experiences and latest projects, including working abroad in Russia, a Fulbright experience in Botswana, working with non-profits on digital strategy, activism following the U.S. election, and women's rights in the workplace.
The International Fellows Network is a professional networking organization of more than 1,200 current and former fellows from all over the world. The IFN also holds events in San Francisco, New York City, and Berlin, Germany. Through the IFN, current and former fellows can connect for advice and information on fellowships, jobs, events, graduate programs and collaborative opportunities. If you are a current or former fellow and would like to join, please sign up for our fellowships database, and we'll be in touch by email!
November 2016 attendees:
April Simpson – Fulbright Botswana
Brakeyshia Samms – State Policy Fellow
Doug Mitchell – Fulbright Specialist to Chile
Elaine Heinzman – Matrix Group International
Haroun Habib – Global Health Corps
Jason Jarrell – Alfa Fellow to Russia
Katy Burns – Confluence
Kelly Pierson – ProInspire
Nadezhda Mouzykina – Alfa Fellow to Russia
Melissa Graves – Alfa Fellowship staff
Melis Tusiray – Robert Bosch Foundation Fellow to Germany
Mila Pestun – Muskie Fellow to the U.S. from Belarus
Rachel Manis – Congress Bundestag Youth Exchange (CBYX) to Germany
Rim Nour – CORO Fellow
Vicki Johnson – Ian Axford Fellow to New Zealand
Yolanda McGill – Robert Bosch Foundation Fellow
© Victoria Johnson 2016, all rights reserved.