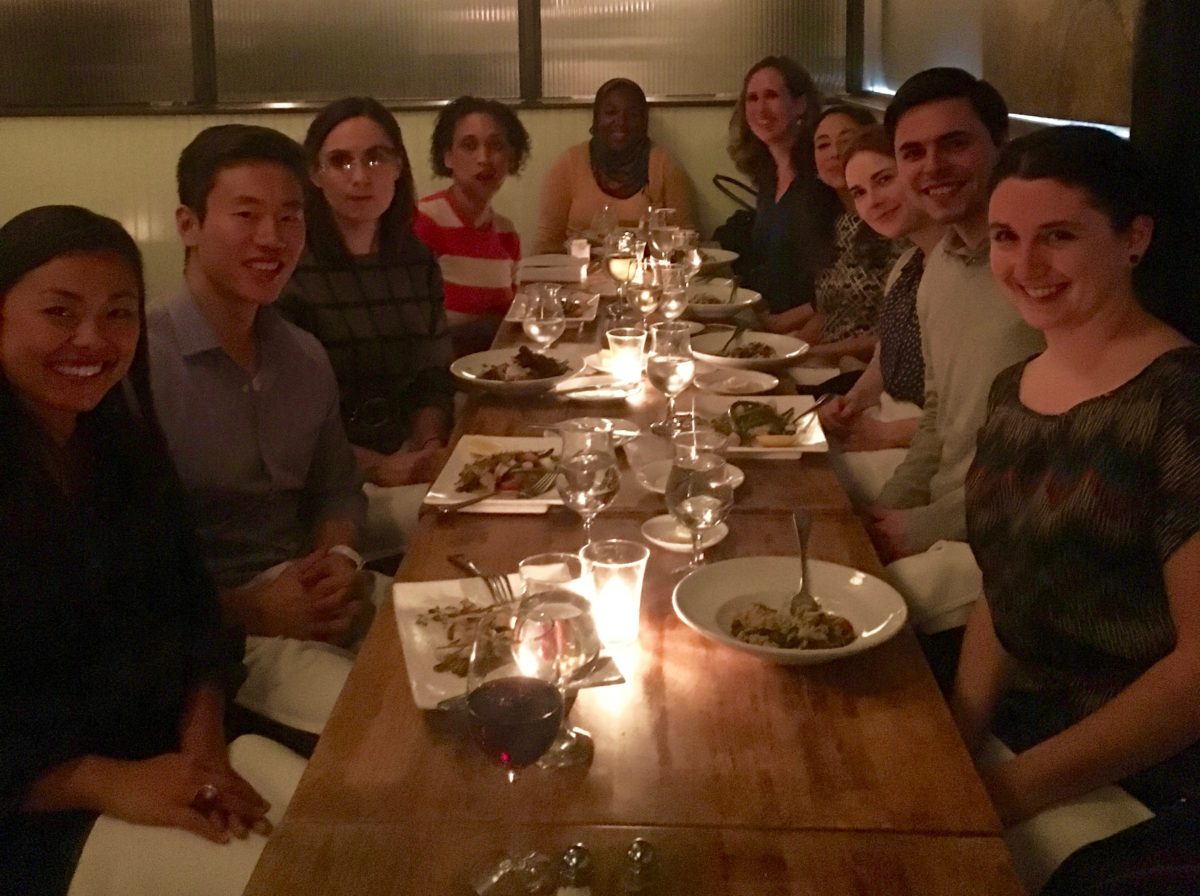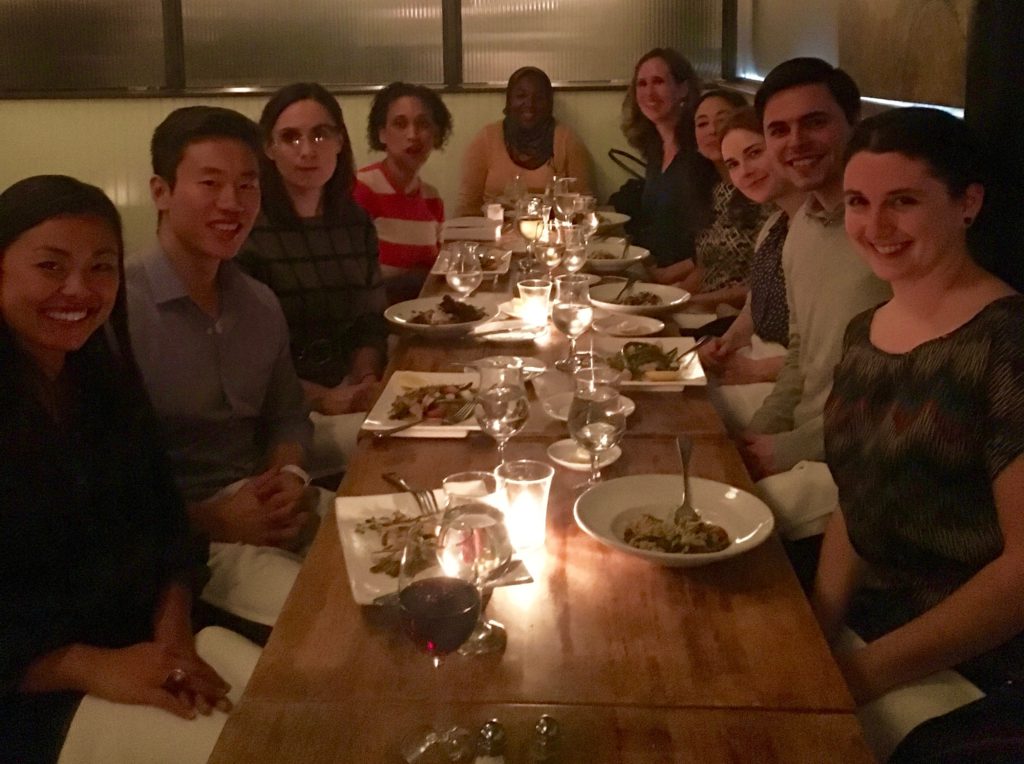 Yesterday, the International Fellows Network held a dinner for current and former fellows at Le Midi Bar & Restaurant in New York City. Hosted by Robert Bosch Foundation Fellow Melis Tusiray, the dinner brought together a cross-disciplinary group of leaders in their fields. Fellows discussed short-term fellowship opportunities, the reliability and role of media, and how individual's skills and strengths are just as important in career choices and career development, among many other topics.
The International Fellows Network is a professional networking organization of more than 1,200 current and former fellows from all over the world. The IFN also holds events in San Francisco, Washington, DC, and Berlin, Germany. Through the IFN, current and former fellows can connect for advice and information on fellowships, jobs, events, graduate programs and collaborative opportunities. If you are a current or former fellow and would like to join, please sign up for our fellowships database, and we'll be in touch by email!
November 2016 attendees:
Irina Razumovskaya – Fulbright to the US. from Russia
Jason Shen – Presidential Innovation Fellow
La Niece Collins – Robert Bosch Fellow
Melis Tusiray – Robert Bosch Fellow
Michelle Rau – Mayoral Fellow, City of Baltimore
Monica Ridgway – German Academic Exchange (DAAD) Fellow
Nancy Tan – Princeton in Asia Fellow
Nelressa Monique – Interlink Fellowship in Saudi Arabia
Susanna Williams – Marshall Memorial Fellow
Yaron Schwartz – Fulbright Scholar to the UK
© Victoria Johnson 2016, all rights reserved.