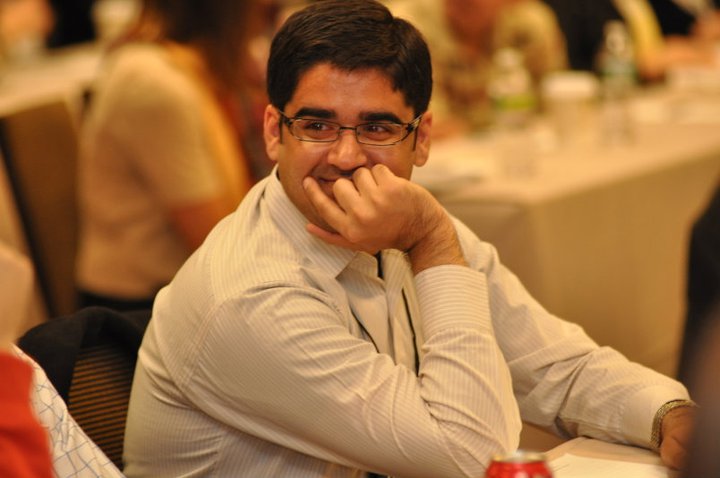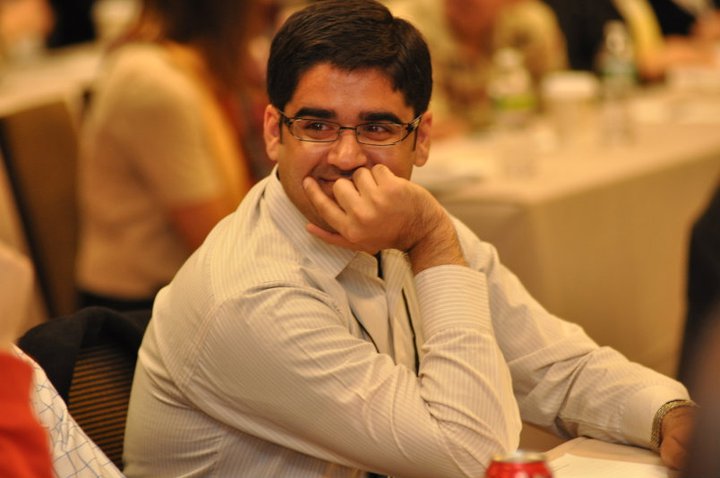 Abrash Pervaiz carries himself with a rare humility that is refreshing in the increasingly competitive world of fellowships. We were impressed by Abrash's accomplishment in securing a prestigious Fulbright study grant to pursue a Master of Science in Management Science and Engineering at Stanford University. Before coming to Stanford University in California, Abrash worked as a Graduate Trainee Engineer in Instrumentation and Control at chemical and gas firms in Pakistan. Since completing his Master's at Stanford in 2012, his career path shifted, and he returned to Pakistan to work as Business Development Executive for VeriQual, a software company that specializes in providing web and mobile development services to startups and companies across the globe. We sat down with Abrash to ask him more about his Fulbright experience and his tips for foreign students aspiring to win a Fulbright grant to the U.S.
1. What inspired you to apply to a Fulbright in the U.S. and why did you choose Stanford University?
I did my B.E. in Electronic Engineering from NED University in Pakistan, and had worked for different companies in Pakistan as an engineer after graduating from there. The companies I worked with include Digitek Engineering (a tech startup), Engro (a Pakistani conglomerate) and Eni (an Italian Oil & Gas Company with gas fields in Pakistan). During my stints with those companies, I felt it was necessary to gain some management knowledge in order to fast- track my career and be able to make a bigger impact. I am fortunate to have an uncle who is a Fulbright alumnus himself and a personal mentor. He had just returned to Pakistan after completing his Fulbright program and encouraged me to apply for it too as he thought I had always been good in academia and had similar interests to him: gaining management knowledge that makes use of my engineering background. The Fulbright program for Pakistan is fully-funded, so obviously that is a big incentive as well. So, I was basically following in my uncle's footsteps in order to gain an advanced degree in "Engineering Management", or a similar field.
I then started putting together my application for the Fulbright program and did online research to find the best engineering management programs that are offered in the United States, since Fulbright is a US-based scholarship. I came across Stanford's Management Science and Engineering program during my research, which was (and still is) the perfect program for engineers like me who are looking to gain managerial skills and knowledge with a technology focus. I knew it was a very competitive program, but I decided to give it a shot anyway and included Stanford's name along with three others in my college preferences' list as part of my Fulbright application. I was not sure whether I was going to be able to gain admission into Stanford, so I was obviously overjoyed when I was emailed their acceptance letter!
2. How has the Fulbright experience impacted your career?
If I were to describe my Fulbright experience in two words, I would say it has been 'life-changing'. I definitely feel a better person and professional after going through that experience.
This was the first time I actually traveled outside of Pakistan to experience a new country and culture, to live in an area that is the technology and innovation hub of the world. Before stepping out of Pakistan, I had no international friends. By the end of my one-and-a-half year program, I had made countless friends from all across the globe! I cherish these relationships as each one of my friends is inspiring in his or her own way – they are all smart, empathic and friendly, and I learned a lot from them during the time I spent in the United States.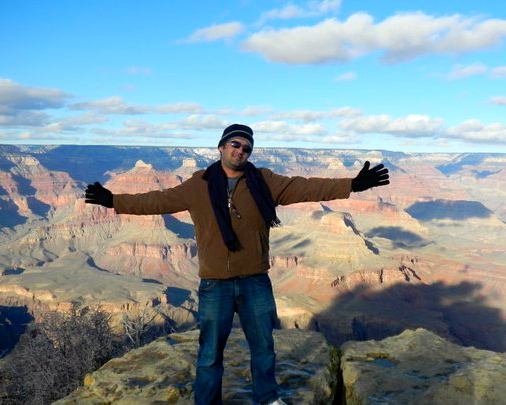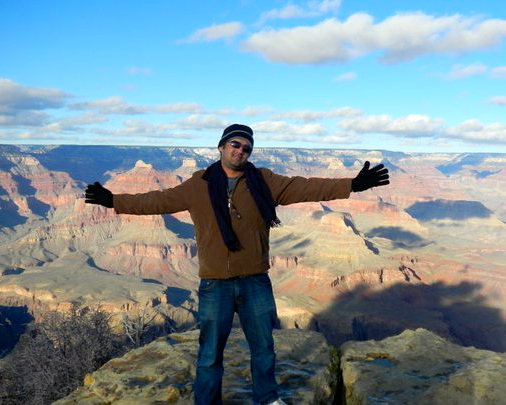 Studying at Stanford University on a Fulbright scholarship has given me a global perspective on many issues. I have returned to Pakistan after completing my program and am currently working at a software development company as their Business Development Executive, where my main responsibility is to assist in the expansion of our company's international client-base. The Fulbright experience has given me the confidence to interact with people from different cultures and I definitely use the 'soft' knowledge gained from that experience while managing and building relationships with our clients. Working in the software services industry also allows me to stay in touch with the global entrepreneurship scene, which is great as I hope to start my own venture in a few years. I am currently exploring the Pakistani landscape to see where I can make the best impact. The knowledge and skills that I gained at Stanford (the world's entrepreneurship hub) while on Fulbright is obviously a big help in that regard as they have brought structure to my thought process.
3. What tips would you give other international students applying for a Fulbright fellowship?
The Fulbright Program is very extensive internationally and the deadlines, requirements and conditions vary from country to country. So my first tip to prospective applicants would be to research their respective country's local Fulbright programs by visiting IIE's Fulbright website at http://www.iie.org/fulbright. The next step is to get in touch with local country representatives that give out information to aspiring applicants about the scholarships. In the case of Pakistan, the United States Educational Foundation in Pakistan (USEFP) is the best source to connect with advisers that help prospective scholarship applicants with any queries. My advice would be to find similar organizations in your local country and in case they do not exist, you should reach out to your local Fulbright representatives for application guidance and any questions. 
Like any fellowship, the Fulbright program is competitive and the whole process is fairly rigorous. So prospective applicants should demonstrate, in their applications and interviews, their passion for the field they are looking to gain further knowledge in. Many students in Pakistan think that you need to have excellent academic credentials in order to be eligible for the Fulbright program, which is not true. Your academics definitely are a factor, but in my view the Fulbright committee is more concerned about how passionate you are about your work.
In addition, since Fulbright is a cultural exchange program whose aim is to improve people-to-people networks, any prospective applicants should have a pitch ready about how they will share their local country's cultures with people from the United States. I personally felt that the Fulbright committee liked those candidates whose pitches were generally optimistic about their own country's future and culture. For instance, in the case of Pakistan, my pitch included my belief that the portrayal that you see in the media generally gives a negative outlook about Pakistan and its people. True, Pakistan indeed has a lot of problems, but it also has a vibrant culture, diverse people and amazing stories, all of which usually get lost beneath the negative news emanating out of the country. So for applicants who are applying out of developing countries like I did, it always helps if you are truly passionate about representing your own country's culture to the people living in United States and are able to display that passion during the interview process. This pitch should also include information about how you would use the knowledge and skills gained from your Fulbright experience to make an impact in your own country, since all Fulbright scholars are required to return to their respective countries. These requirements can vary from country to country; for Pakistan, you have to return immediately after the completion of your program.
In my view, if any applicant can demonstrate passion, self-drive, cultural awareness and willingness to come back and contribute to his or her country's progress – it makes for a strong case!
Abrash Pervaiz earned his BE in Electronic Engineering at NED University of Engineering & Technology in Karachi, Pakistan, and an MS in Management Science & Engineering from Stanford University. During his Fulbright fellowship at Stanford, he interned at the Palo Alto Medical Foundation. He is now a Business Development Executive at VeriQual, a software company based in the UK, with development centers in Pakistan. He is fluent in English, Urdu and Sindhi.