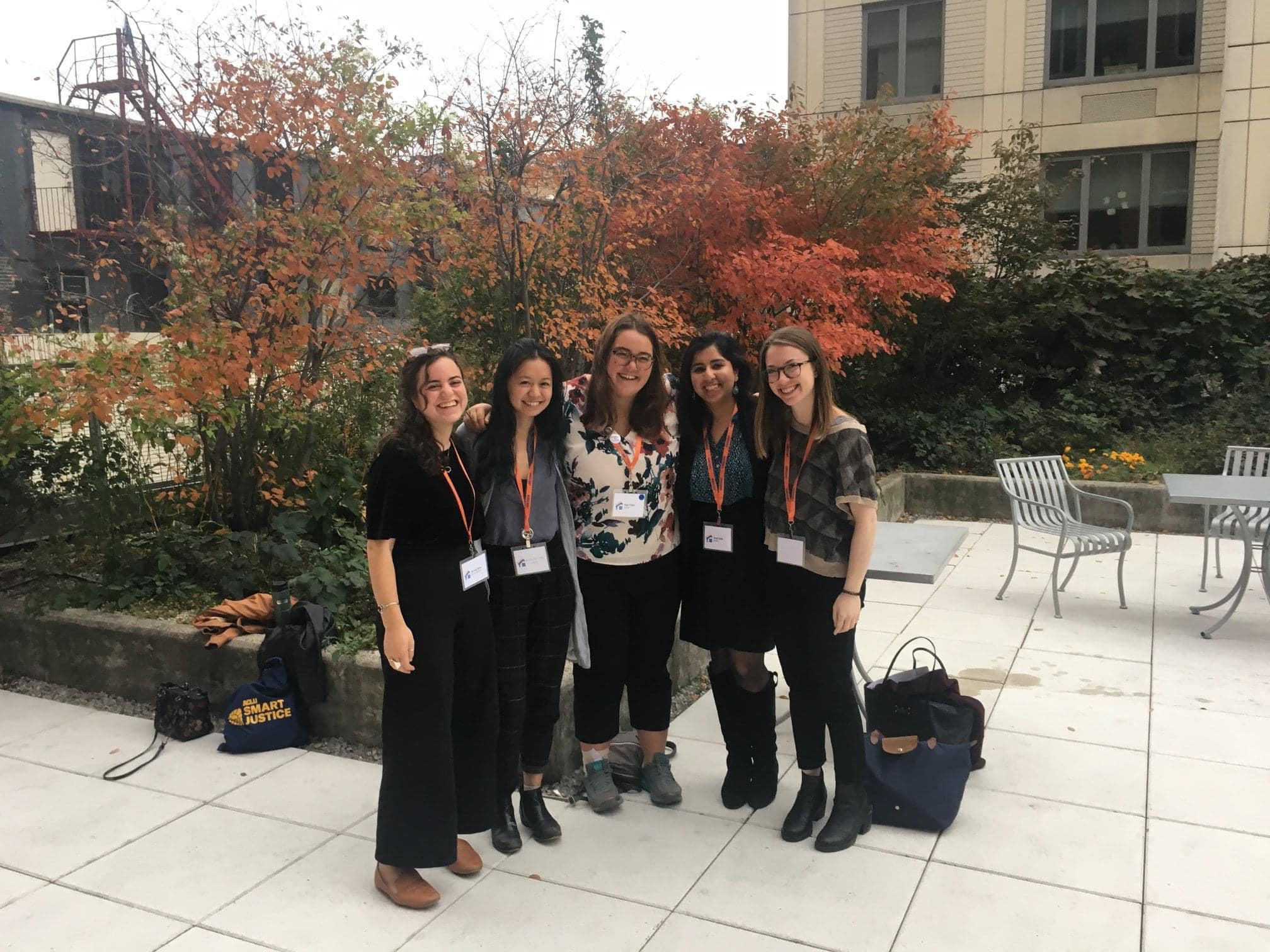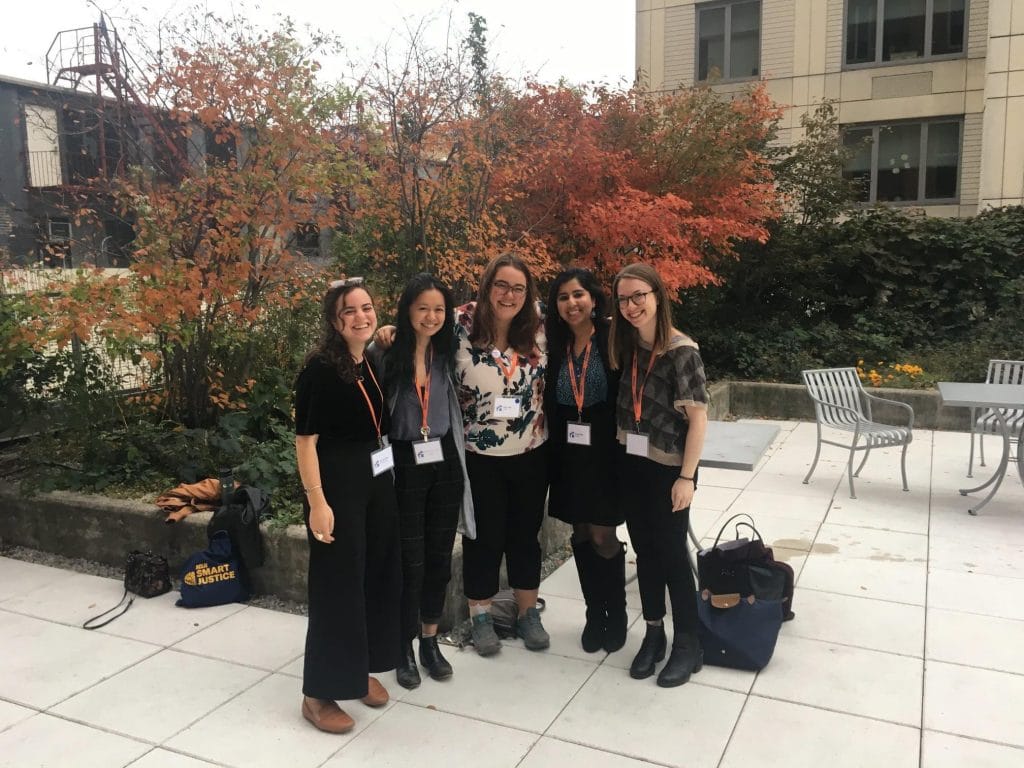 The New York City Urban Fellows Program is a highly selective, nine-month fellowship that combines work in Mayoral offices and City agencies with an intensive seminar series that explores current urban issues impacting public policy. Program participants are diverse and come from all over the country to work in New York City. After participating in an extensive interview process, New York City Urban Fellows are placed at an array of agencies across the City where they learn about public policy through a hands-on approach. Fellows receive a nine-month stipend of $30,000.
We talked to Aarati Cohly to learn about her experience as an Urban Fellow and get some application tips.  
1. What inspired you to apply for the NYC Urban Fellows Program?
As a life-long New Yorker and someone who cares deeply about international relations, urban policy, and environmental justice, I was drawn to the Urban Fellows Program because it was a unique opportunity to gain hands-on experience working on high-level issues in one of the most dynamic municipal governments in the world. Furthermore, I had completed a Fulbright U.S. Student Research Grant in India the previous year in which I was able to study the root causes of environmental issues through primary data collection from the perspective of community members. The opportunity the Urban Fellows Program provided for young professionals to understand how important policy decisions are made at the local level excited me. Additionally, through Urban Fellows, I hoped to gain exposure to local policy making as well as unique professional experiences that would help launch my career in public service.  
In general, I am drawn to fellowships because they provide professionals with a unique opportunity to focus on learning, reflection, and development in a work setting. Through all the fellowships I have completed, I have had the opportunity to directly implement the skills I learned in seminars and workshops. Having completed three different fellowships the past three years, I can say that two things that are very unique about the Urban Fellows Program is the access fellows get to high-level issues and the network fellows are able to build through the program. 
Specifically, through Urban Fellows, I was able to gain a better understanding of how municipal government functions and the important intersection between local and international policy issues while also meeting unique individuals from many different types of organizations, subject areas, and sectors. One of my highlights from the program was going on a trip with my cohort to Washington D.C. In D.C., we had the opportunity to hear from leading organizations and officials about the work being done by organizations that focus on urban policy issues such as sustainability, health care policy, smart city growth, and much more. 
2. How has the fellowship experience influenced your current work? 
As an Urban Fellow, I assumed the position of a Project Manager in the Green Housing Preservation Program at the Department of Housing Preservation and Development (HPD), where I oversaw a portfolio of four loan closings, helped conduct a survey to receive feedback on a retrofit program, and worked with the Sustainability Officer on analyzing quantitative data which proved that energy-efficient buildings are not only environmentally sustainable but also cost-effective. HPD is the largest municipal housing preservation and development agency in the nation, with a mission to promote quality and affordability in the city's housing stock while maintaining the strength and diversity of its many neighborhoods. 
As an Urban Fellow at HPD, I was not only able to gain hands-on experience on how affordable housing is implemented and the different components that are necessary for a successful loan closing, but also insight on what the city is doing to help solve the affordable housing crisis and some of the barriers to success that exist. I also gained a better understanding of how policy decisions are informed by the implementation process, how successful local policies can impact larger national and even international policy decisions and some of the challenges large cities face with affordable housing overall. Another highlight of my Urban Fellow Experience was attending a meeting with the Madrid municipal housing department in which best practices, success stories and new ideas on how to reserve affordable housing stocks in major cities were shared.
My experience working at HPD and navigating relationships with other agencies provided me with a contextual understanding of how New York City government functions, a skill that is especially helpful in my current role. Lastly, through weekly seminars I was able to gain exposure to other critical urban policy issues in NYC such as how the city supports its homeless population, creates equitable transportation services, helps fund small-businesses and interacts with the interactional community, from high-ranking officials such as commissioners, executive directors and program leads. I was able to work closely on important policy issues with high-ranking officials, with only entry-level experience, something that is very unique and almost unheard of in municipal government. This exposure and the network I was able to build fostered relationships that still help me in my current role at NYC Census.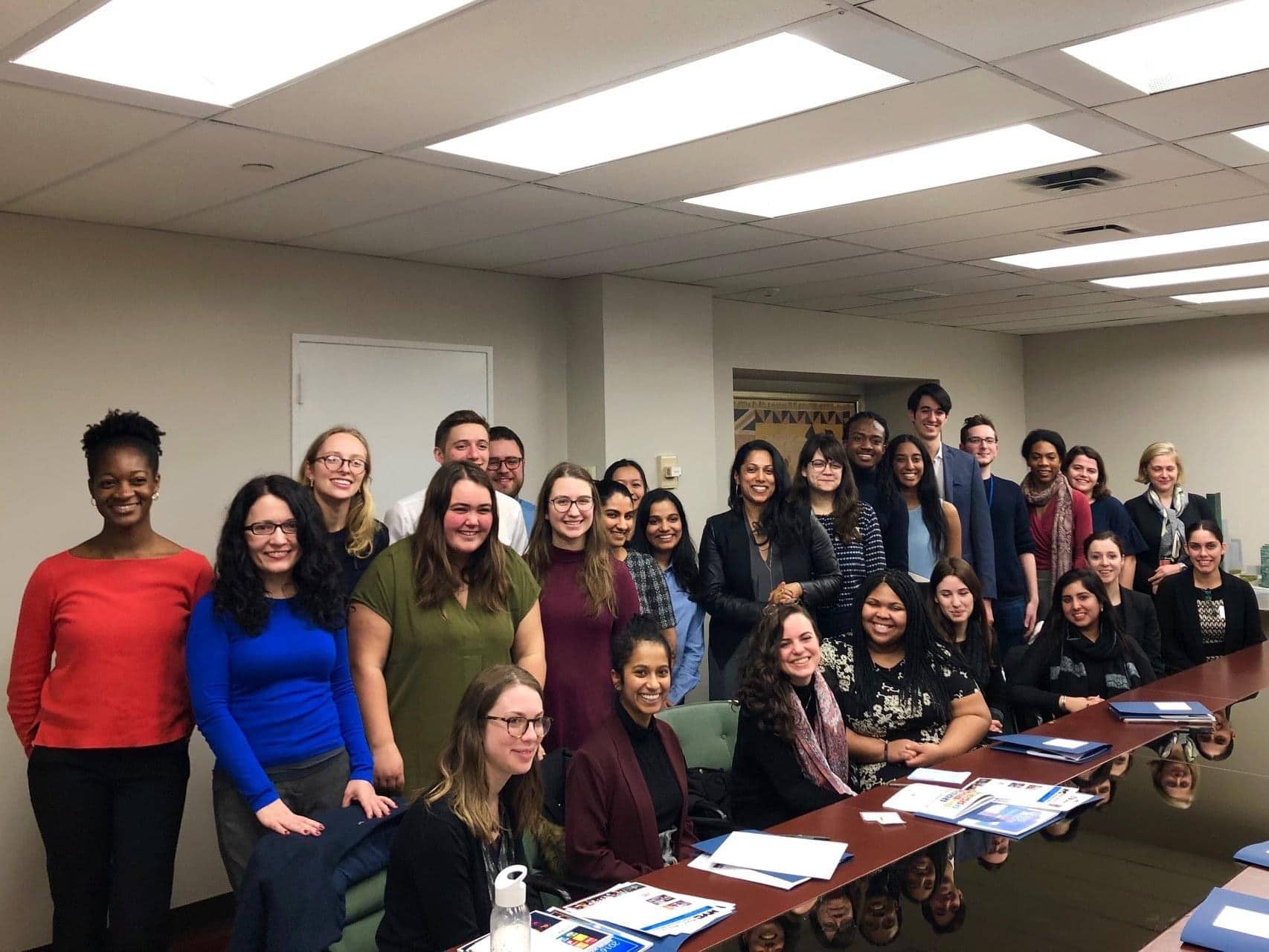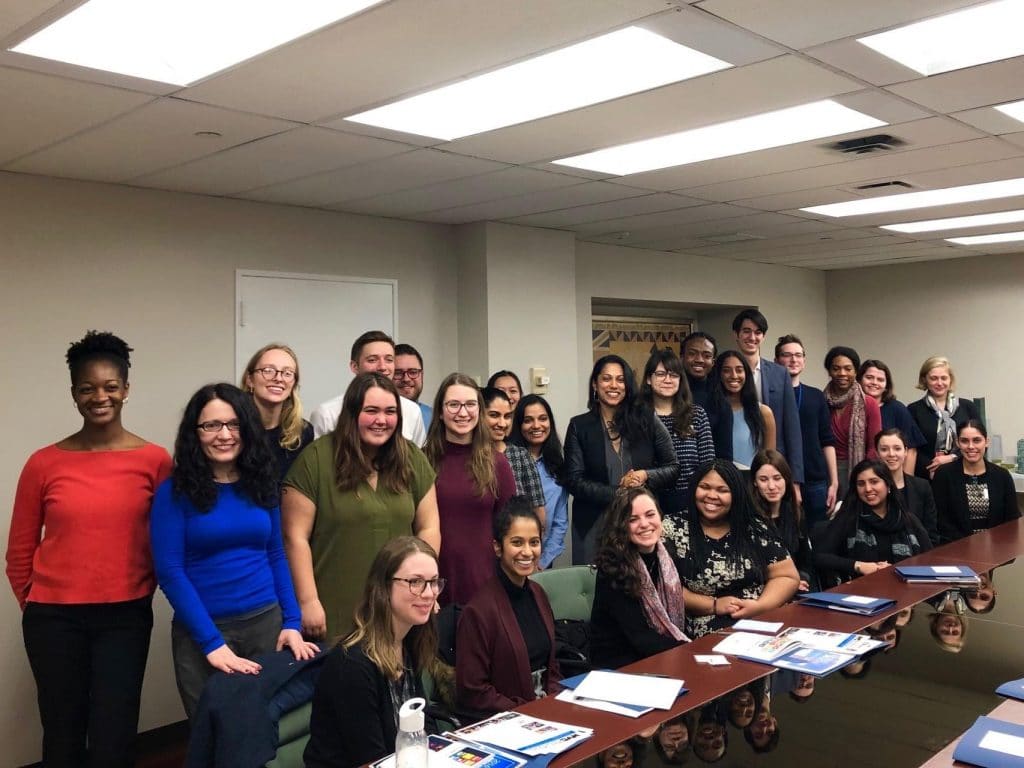 3. What tips would you give others applying to the NYC Urban Fellows program? 
The biggest tip I would give to others applying for NYC Urban Fellows and other competitive fellowships in general is to take time to prepare for the application and interview process. Crafting a strong application takes a lot of time and spacing out the different components of my application over several weeks was instrumental to submitting a strong application while not feeling overwhelmed by the process. 
Specifically, for my policy recommendation and personal statement, I created outlines for both pieces and blocked out time each week to do research and write both statements. Spacing out my work allowed me to be creative and thoughtful and produce statements that set me apart from other applicants, which would not have been possible if I rushed through the process. I also reached out to several peers, former professors, classmates and supervisors and asked them to help workshop my statements, which allowed me to get fresh perspectives and ensure both statements were clear, concise and detailed. 
Additionally, I was very thoughtful when choosing who should write my recommendation letters and chose former professors and supervisors who I worked closely with and who could accurately speak to my experiences and strengths. I also ensured I gave each recommender ample notice so that they had enough time to thoughtfully craft my recommendation letters. 
Another component of the application process that was very important was the interview process. The format of the Urban Fellows interview consists of two one-on-one interviews usually with a former fellow and another professional in city government and one group interview in which fellows discuss a policy issue in front of a panel. Prior to my interviews, I spent time researching local policy issues that I could reference during them and thinking about why I wanted to become an Urban Fellow. I practiced articulating my answers to impactfully express them in my interview.  I also prepared answers on how I had previously worked in stressful and/or challenging situations in the past, with concrete examples of how I was able to problem-solve. From my own experience I can attest that during the interview process, they are not only evaluating your knowledge on different policy issues, but also your ability to be flexible and successfully work on challenging issues.
Lastly, after being admitted to the Urban Fellows Program, I spoke with former fellows to gain a better understanding of how the agency placement process worked, to ensure I was prepared and able to really take advantage of the fellowship.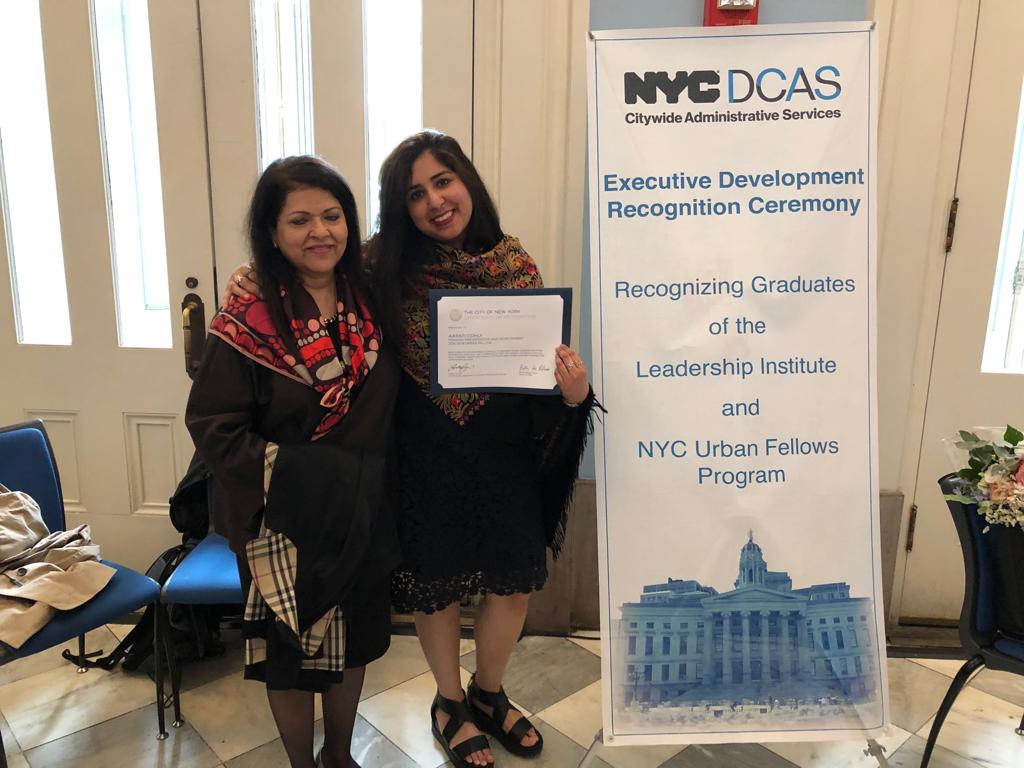 4. How did ProFellow help you when you were applying to those fellowships?
I have used ProFellow resources on almost every fellowship application I have written. Specifically, something that I have found very helpful is reading about different writing processes other fellows have used while putting together application materials, as well as different tips on how to best prepare for the interview process. 
When applying to Urban Fellows I found it especially helpful to read more about the interview process format from a ProFellow article, the only one I could find on the subject. Reading this article and gaining a better understanding of the format of the interview allowed me to prepare and think thoughtfully about how I would answer challenging questions during the interview process. It also gave me time to craft a narrative that accurately conveyed the different types of experiences I have had. The interview process can be intimidating, so providing myself with time to reflect ahead of time, was crucial to my success and allowed me to carry myself with confidence. 
Aarati Cohly is the Deputy Director of Strategic Planning and Executive Affairs at NYC Census 2020. Aarati served previously as a New York City Urban Fellow at the Department of Housing Preservation and Development in the Green Housing Preservation Program. She is a 2017-18 Fulbright US Student Research Fellow to India and graduated with honors from NYU in 2016 with a dual BA degree in International Relations and Environmental Studies. 
Interested in applying? Bookmark the New York City Urban Fellows Program to your ProFellow account.
© Victoria Johnson 2020, all rights reserved.