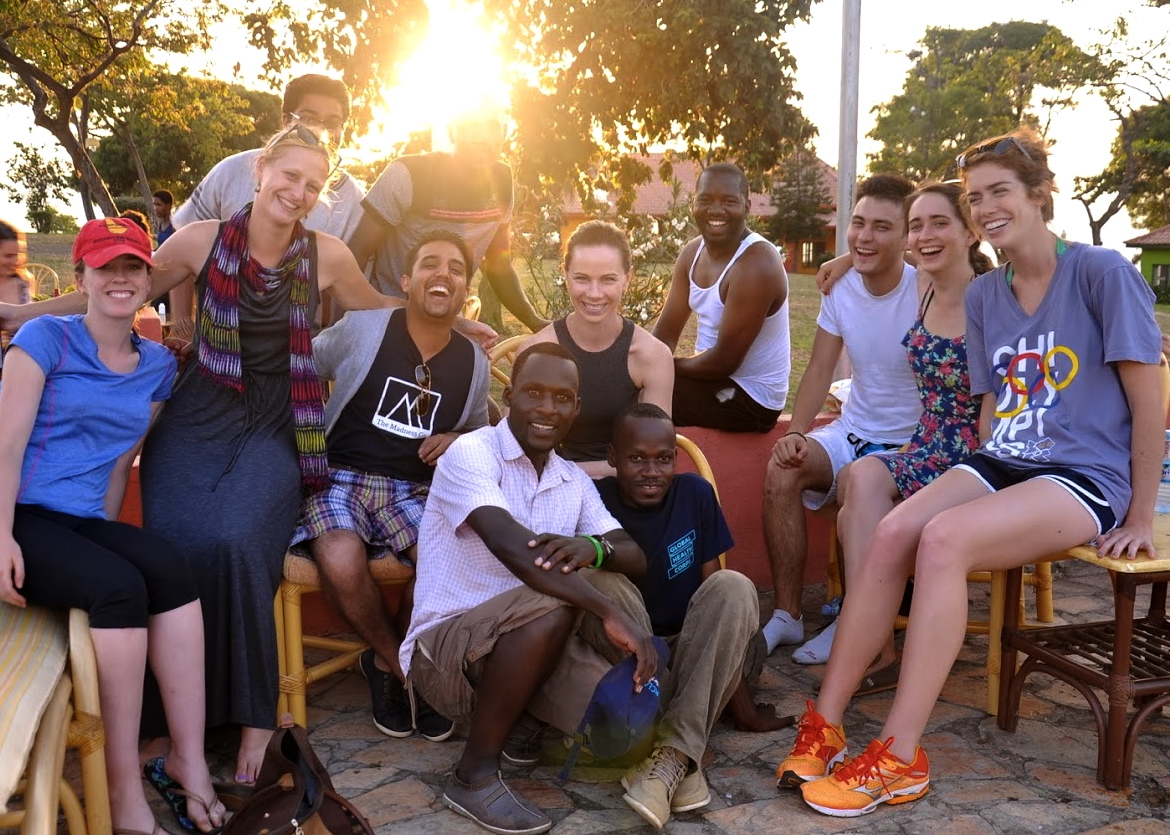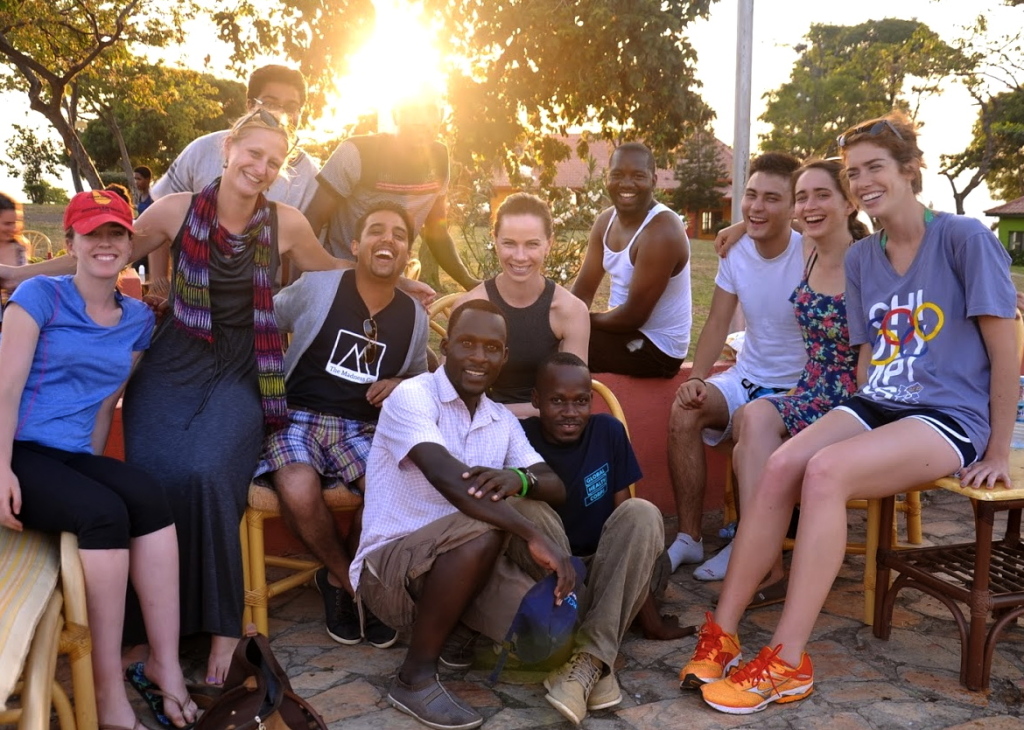 The Fulbright U.S. Student Grant is one of the most well-known and competitive fellowship programs for study and research abroad for recent American graduates. The Fulbright U.S. Student Program provides grants for individually designed study/research projects or for English Teaching Assistant Programs. The awards are geared towards graduating seniors and recent bachelor's-degree recipients, Master's and doctoral candidates, and young professionals, including writers, creative and performing artists, journalists, and those in law, business, and other professional fields who have up to 5 years of professional study and/or experience in the field in which they are applying.
The Fulbright U.S. Student Grants are offered in more than 155 countries. For countries with high numbers of applicants like the United Kingdom, Australia, Ireland, Kenya, and South Africa, less than 5% of applicants are awarded a Fulbright grant. Due to the small numbers of spots available in some countries, we often recommend that applicants consider applying to countries that have lower applicant-to-award ratios such as Austria, South Korea, Macedonia, Bulgaria, Mexico, Sri Lanka, and Mozambique.
There are also several other funded fellowships that serve as comparable alternatives to the Fulbright award, including:
The Luce Scholars Program in Asia: The Luce Scholars Program is a nationally competitive fellowship program established to enhance the understanding of Asia among potential leaders in American society. The program provides stipends, language training, and individualized professional placement in Asia for 15-18 Luce Scholars each year, and welcomes applications from college seniors, graduate students, and young professionals in a variety of fields who have had limited exposure to Asia. The deadline to apply is November 1, 2014.
Princeton in Africa: Princeton in Africa develops young leaders committed to Africa's advancement by offering yearlong fellowship opportunities with a variety of organizations that work across African continent. Approximately 30 paid fellowships are awarded each year. Fellowships are awarded on a needs-blind basis. Graduating seniors and young alumni from any accredited U.S. college or university are eligible to apply. The deadline to apply is November 2, 2014.
Princeton in Latin America: Princeton in Latin America (PiLA) seeks to connect recent college graduates with one-year, service-oriented positions at NGOs and community based service organizations in Latin America. For most positions, some knowledge of the local language (Spanish, Portuguese, or French) is necessary. PiLA is currently open to graduating seniors and young alumni of Princeton and other universities. The deadline to apply is November 3, 2014.
U.S. Borlaug Fellows in Global Food Security Graduate Research Grant: The U.S. Borlaug Fellows in Global Food Security graduate research grant program supports exceptional graduate students who are interested in developing a component of their graduate research in a developing country setting. All topics that relate to food security (e.g., agriculture, nutrition, ecological resources, poverty) and are linked to the research strategies of the Feed the Future initiative are admissible. The grants have a value of $15,000-$40,000 for 6-month to 2-year long international research stays. The deadline to apply is November 10, 2014.
Congress-Bundestag Youth Exchange for Young Professionals in Germany: The Congress-Bundestag Youth Exchange for Young Professionals (CBYX) is a fellowship funded by the German Bundestag and U.S. Congress, and administered by Cultural Vistas, that annually provides 75 American and 75 German young professionals the opportunity to spend one year in each others' countries, studying, interning, and living with hosts on a cultural immersion program. The deadline to apply is December 1, 2014.
Mickey Leland International Hunger Fellows Program: During each two-year fellowship cycle, 12-15 Leland Fellows are placed with international development organizations that include international and local NGOs, U.S. government agencies and multilateral organizations. Fellows work on a variety of food security issues, such as agricultural development, nutrition, natural resource management, agribusiness development and women's empowerment. Includes a monthly stipend, health insurance and travel expenses. The deadline to apply is January 25, 2015.
Boren Fellowships: Boren Fellowships provide up to $30,000 to U.S. graduate students to add an important international and language component to their graduate education through specialization in area study, language study, or increased language proficiency. Boren Fellowships support study and research in areas of the world that are critical to U.S. interests, including Africa, Asia, Central & Eastern Europe, Eurasia, Latin America, and the Middle East, with a focus on studying less commonly taught languages. Boren Fellowship awards are made for a minimum of 12 weeks and maximum of 24 months. The deadline to apply is January 27, 2015.
William J. Clinton Fellowship in India: William J. Clinton Fellowship for Service in India is a 10 month leadership fellowship that pairs a select number of young professionals with credible NGOs and social enterprises in India in order to accelerate impact and create effective projects that are replicable, scalable, and sustainable. Applicants must be between the ages of 21 and 34 and completed an undergraduate degree. AIF provides a round trip ticket to India, insurance coverage, and a monthly stipend to each Fellow. The deadline to apply is February 1, 2015.
Global Health Corps: Global Health Corps is mobilizing a global community of emerging leaders to build the movement for health equity. We place talented individuals from a wide variety of backgrounds in paid, high impact roles in NGOs and government agencies in sub-Saharan Africa and the US for one year. During the fellowship year, fellows collaborate, innovate, and create sustainable and impactful change. Applicants from a broad range of sectors and disciplines can apply for up to 3 positions that match their interests and skills, from project management to monitoring and evaluation, engineering, communications and more. The deadline to apply is February 3, 2015.
Rotary Peace Fellowships:  Each year, Rotary selects individuals from around the world to receive fully funded master's degree fellowships at premier universities in fields related to peace and conflict resolution and prevention. Locations include Japan, UK, Australia, Sweden and the U.S. These fellowships cover tuition and fees, room and board, round-trip transportation, and all internship/field study expenses.  The deadline to submit completed applications to Rotary International is July 1, 2015 for academic study beginning in 2016.
© Victoria Johnson 2014, all rights reserved.