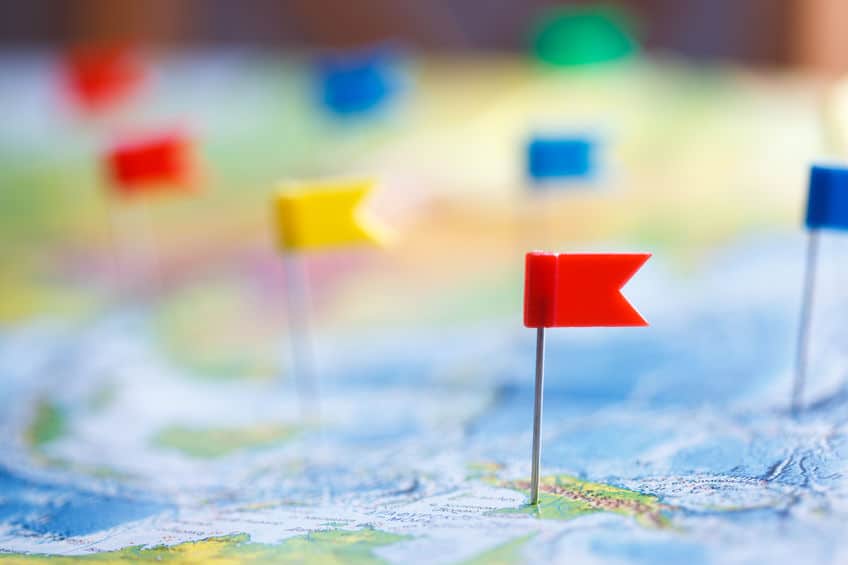 If you're looking to apply for a Fulbright U.S. Student award, you'll be pleased to know that there are several new awards available to you. Other than the main Fulbright awards—including the U.S. Student Program for Study/Research and English Teaching Assistantships —Fulbright offers a range of unique new opportunities in each of their six regions. In some countries, Fulbright is offering one or more of these core awards for the first time.
There are over 2,150 funding opportunities to be undertaken in approximately 140 countries for the 2019-2020 academic year, with the typical length of a grant being approximately 8 to 10 months. The deadline for most of the Fulbright awards for 2019-2020 is October 9, 2018, 5:00 pm Eastern Time. Check in with the Fulbright website to confirm the deadline for the specific program you are applying for.
Whether you have just graduated, are pursuing a graduate degree, or are a young professional looking to broaden your horizons, you are bound to find an award that is suited to your purposes. Learn more here about the new awards that are offered in each of the six Fulbright regions.
East Asia-Pacific
There are 30 countries in the East-Asia Pacific that are offering Fulbright awards for 2018-2019.
The English Teaching Assistantship program has expanded substantially in the region over the last few years. For the upcoming year, Hong Kong and Timor-Leste are each offering two new English Teaching Assistant Awards.
Along with its other programs, Fulbright Taiwan is now offering one new Master's Degree Program Award for grantees to pursue a full-time Master's degree program in International Human Resource Development at National Taiwan Normal University. Programs are taught in English.
Europe and Eurasia
Fulbright Austria is offering five new Fulbright-Austrian Marshall Plan Awards for Graduate Study and PhD Research in Science and Technology. These awards are intended for Ph.D. candidates in Science, Technology, Engineering, and Mathematics (STEM) disciplines. Intermediate German language skills are recommended.
A new Study/Research Award in Archaeology/History is offered by Fulbright Bulgaria to support research in topics related to Balkan archaeology and museum and heritage studies. Grantees can spend up to 10 months in Bulgaria working on individual research in one of the specific research areas that the grant supports.
Fulbright France has two new awards on offer. The Fulbright-Harriet Hale Woolley Awards in the Arts are awarded to students in the visual fine arts. Grantees are provided with a maintenance and travel allowance, as well as a free artist atelier or music studio at the Fondation des Etats-Unis in Paris. The Fulbright-Paris Seine University Awards are awarded for the purposes of pursuing a master's degree in any of a wide variety of disciplines at the Paris Seine University consortium.
Fulbright Netherlands now offers the Fulbright/Delft University of Technology: Industrial Design Engineering Award to pursue a relevant two-year MSc program offered by the university. The MSc degree programs in Industrial Design Engineering are as follows—Design for Interaction, Strategic Product Design and Integrated Product Design.
Fulbright Spain now provides the Fulbright Global and International Studies Master's at Universidad de Salamanca. The award is set up for a grantee to pursue a full-time Master's degree in Global and International Studies (MGIS) at the university. The MGIS program is open to graduate students with diverse academic backgrounds.
Fulbright UK has two new opportunities available. The Fulbright/Bangor University Award is granted for a one-year taught or research Master's, or for the first year of a longer graduate program, in Celtic Studies, Creative Writing or Ocean Sciences. The Fulbright/Queen's University Belfast PhD Award in Global Peace, Security and Justice is awarded to pursue a PhD at the Mitchell Institute for Global Peace, Security, and Justice at the university.
Fulbright candidates are encouraged to apply to the following countries in the Europe and Eurasia region that do not traditionally receive a large number of applicants: Albania, Armenia, Azerbaijan, Bulgaria, Kosovo, Latvia, Lithuania, Macedonia, Moldova, Romania, Slovak Republic, Slovenia, and Ukraine.
Middle East and North Africa
Algeria, the Palestinian Territories and Saudi Arabia now provide two new English Teaching Assistant Awards each.
Six new Fulbright MA Degree Awards are now being offered by Fulbright Israel for students to pursue a master's at either Tel Aviv University or the Hebrew University of Jerusalem.
South and Central Asia
Along with the programs already on offer in the region, Uzbekistan is providing ten new English Teaching Assistant Awards.
Sub-Saharan Africa
While no new programs are offered in Sub-Saharan Africa, it is worth taking look through the Fulbright website to see the various opportunities available in the region. English Teaching Assistant Programs are available in Benin, Cote d'Ivoire, Kenya, Rwanda, Senegal and South Africa.
Western Hemisphere
There are no new awards in the Western Hemisphere for the 2018-2019 period, but check out the Fulbright website to learn more about the various awards on offer. English Teaching Assistant Programs are available in Argentina, Brazil, Colombia, Costa Rica, Dominican Republic, Ecuador, Guatemala, Honduras, Mexico, Panama, Peru, Uruguay, and Venezuela.
Conclusion
With the range of programs on offer for the upcoming Fulbright year, there is a literally a world of possibility open to you. Good luck with finding the right fit and remember to visit ProFellow for tips on the Fulbright application process.
© Victoria Johnson 2018, all rights reserved.