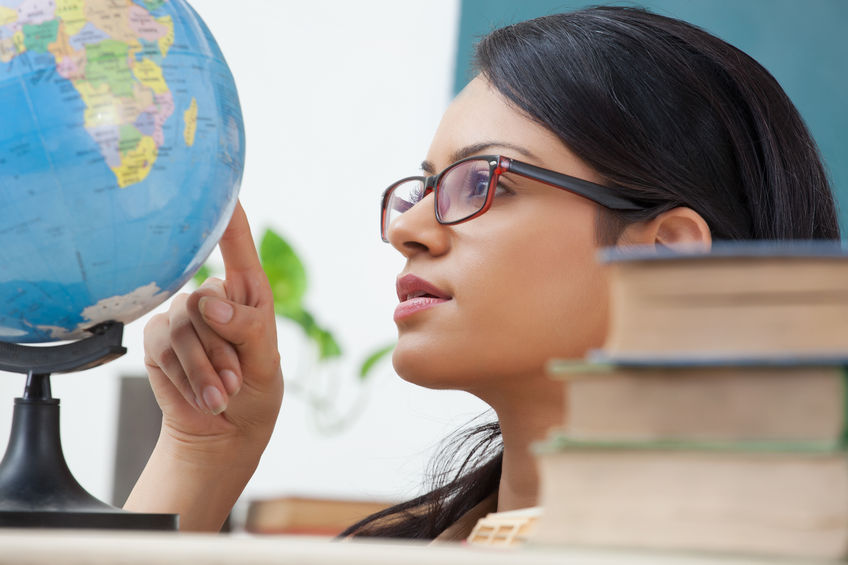 By Janine Perri
Applications for the 2019-2020 Fulbright Awards are now open! If you are an undergraduate looking for an opportunity to learn a new language, a scholar taking an in-depth look at a cultural topic, or a teacher looking to gain international teaching experience, a Fulbright award can expand your horizons and enhances your understanding of your field of study in different cultural, political, and geographical contexts.
There are Fulbright awards for students and professionals at different career levels offered in more than 140 countries, as well as Fulbright awards offered in the U.S. for foreign students and scholars. Here are top five reasons you should compete for the international Fulbright awards.
#1 Learn more about new people and cultures
An international fellowship will enable you to work in a place with a different history, social philosophy, political system, and economic situation than your home country. The experience of navigating an entirely new set of social expectations and learning to cooperate with people of different backgrounds is indispensable for academic, professional, and personal development.
#2 Gain exposure to other research, education systems, or teaching methods
Academic culture and research interests differ across countries and cultures, opening opportunities to participate in new conferences or work with scholars who have different areas of expertise. Pedagogical traditions across countries vary a lot, too. Universities like Oxford and Cambridge rely on the one-on-one tutorial system for their teaching, while other global universities prefer large lectures, or field research, or seminar-style workshops. In addition, if you are enrolled in a graduate program as part of your Fulbright, it may be faster or less expensive to complete your studies abroad due to the structure of the higher education system. For example, while most master's programs in the U.S. are two years, some countries like the U.K. expect students to complete their studies in one year.
#3 Learn a new language
In our increasingly interconnected world, the need to communicate in different languages has become stronger than ever. Even if you don't apply for a Fulbright award that requires language learning, taking language classes on your own and fully immersing yourself in an environment that speaks another language can improve your foreign language skills. Some Fulbright grantees are eligible for an additional Critical Language Enhancement Award for intensive language study to complement their research, teaching, or graduate program.
#4 Get access to primary resources associated with your research
As a student, scholar, or researcher, you can only learn so much from books and online archives. Having firsthand experience in the country most germane to your research will make your project much more compelling and authentic. If your research proposal is to study the ancient Korean art of hanji papermaking or the cultural effect of Russian language teaching in schools in the former Soviet bloc, you would be best served by completing your project in Korea in the first instance, or a country like Kyrgyzstan in the second. Wherever you do your Fulbright award, visit the places you have read about in your research books. Interview the people who are directly affected by your project. The more you can tie your studies and research to a specific population, the more relevant it will be.
#5 Become a more globally engaged citizen
It's not until you step outside of your comfort zone that you are able to gain a greater sense of self-awareness and a better understanding of your place, your country's place, and your culture's place in the larger world. A Fulbright award is an opportunity to serve as a cultural and academic ambassador, sharing your own country's values and research as you learn about those from other countries. What the world needs today is unity, not division, and the shared values of knowledge can bring together diverse countries and communities in pursuit of a greater good.
As you may know, the Fulbright awards are some of the most competitive and prestigious international fellowships for study and research abroad. Be sure to check out ProFellow's articles on Fulbright application tips to gather insights and advice from experienced former Fulbright fellows.
Bookmark these Fulbright awards to your ProFellow account:
Janine Perri is a writer and marketing professional currently working in New York. She was a Fulbright English Teaching Assistant in South Korea in 2015-2016.
© Victoria Johnson 2018, all rights reserved.