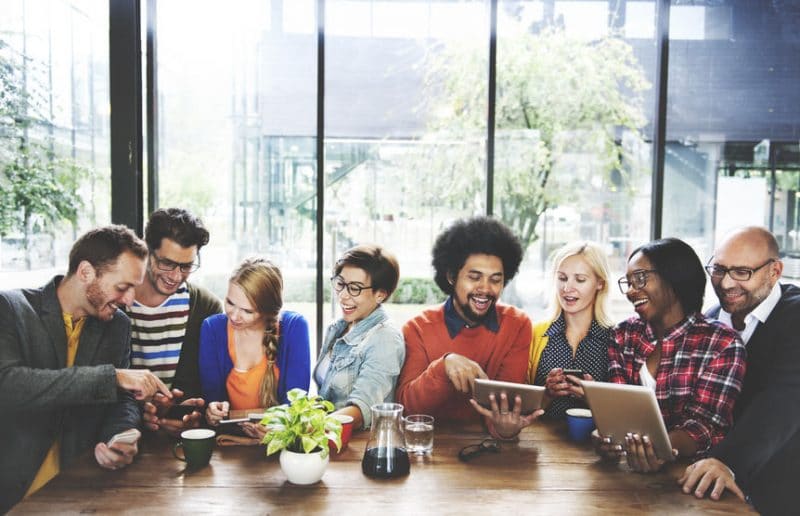 With a member base of more than 93,000 fellowship seekers, ProFellow is a unique tool for identifying some of the world's most popular professional and academic fellowships. Here are ProFellow's 10 most popular fellowships of 2018, based on the number of times they've been favorited by our users. Congrats to those who made the list!
#1 Obama Foundation Fellowship
The Obama Foundation Fellowship program seeks to support outstanding civic innovators from around the world in order to amplify the impact of their work and to inspire a wave of civic innovation. The two-year fellowship will offer hands-on training, resources, and leadership development. Fellows will also participate in four multi-day gatherings where they will collaborate with each other, connect with potential partners, and collectively push their work forward. Travel costs for gatherings are included and this inaugural cohort will shape the fellowship for coming years. Citizens from any nation above the age of 18 are invited to apply.
The Millennium Fellowship is open to rising leaders and innovators around the world (age 35 and younger) committed to achieving transformational change in their communities, countries, and professional fields with a global impact. The fellowship is a two-year program. Throughout the fellowship and beyond, fellows will join a global network of outstanding peers, have unparalleled opportunities to meet with world leaders at flagship Atlantic Council events, go behind the headlines to discover issues at the cutting-edge of key global trends, and lead the debate on the issues that will shape the 21st century. Fellows commit to attending one global conference each year as well as one international study tour focused on a key global challenge. Fellows pay annual dues but all travel is fully funded.
Career Development Grants provide funding to women who hold a bachelor's degree and are preparing to advance or change careers or reenter the workforce. Primary consideration is given to women of color and women pursuing their first advanced degree or credentials in nontraditional fields. Grants of $2K – $12K provide support for course work beyond a bachelor's degree, including a master's degree, second bachelor's degree, certification program, or specialized training in technical or professional fields at an accredited U.S. university. Applicants must be U.S. citizens or permanent residents.
The Aspen Institute Program on Philanthropy and Social Innovation (PSI) in Washington, DC offers the William Randolph Hearst Endowed Fellowship to one student three times annually. Candidates for this fellowship are highly motivated graduate or undergraduate students from underrepresented communities of color. The fellow must be able to work as an intern for 12-15 weeks in the Washington, DC office of the Aspen Institute during the academic semester in which the fellowship is awarded. Fellows will be compensated on an hourly basis in the fall, spring and summer.
Summer Stipends support individuals pursuing advanced research that is of value to humanities scholars, general audiences, or both. Recipients usually produce articles, monographs, books, digital materials, archaeological site reports, translations or editions. Summer Stipends provide $6,000 for two consecutive months of full-time research and writing. Recipients must work full-time on their projects for these two months and may hold other research grants supporting the same project during this time. Summer Stipends normally support work carried out during the summer months, but arrangements can be made for other times of the year.
The Global Health Strategies Fellows Plan is a 1-year fellowship for recent graduates who are passionate about improving global health through communications and advocacy. Fellows will gain valuable experience as they hone their writing, researching and strategic thinking skills while advocating for global health programs. The program exposes fellows to many aspects in global health and mentoring is provided at every step of the way to help them become an expert on particular issues in the field. Fellows receive a stipend of $36,000 per year plus benefits and a moving allowance.
The Fulbright Specialist Program is a unique opportunity for U.S. academics and established professionals to engage in two- to six-week, project-based exchanges at host institutions in over 150 countries. Specialists, who represent a wide range of professional and academic disciplines, are competitively selected to join the Fulbright Specialist Roster based on their knowledge, skill sets, and ability to make a significant contribution to projects overseas.  Specialists receive full funding to participate in Fulbright Specialist projects, including travel, stipend and lodging.
#8 Shuttleworth Foundation Fellowship
We provide funding for dynamic leaders who are at the forefront of social change. We identify amazing people, give them a fellowship grant, and multiply the money they put into their projects by a factor of ten or more. We are looking for social innovators who are helping to change the world for the better and are looking for some support through an innovative social investment model. The value of the grant is the equivalent of a year's salary, a contribution towards expenses plus access to a travel allowance. In addition, the Fellow will have access to potential project funding from the Foundation. Check website for deadline updates.
The Haas Institute for a Fair and Inclusive Society at UC Berkeley brings together researchers, organizers, stakeholders, communicators, and policymakers to identify and eliminate the barriers to an inclusive, just, and sustainable society and to create transformative change toward a more equitable nation. The Haas Institute Summer Fellowship is a fourteen-week part-time paid internship where students and non-students work on one of a wide range of projects relating to marginalized groups and transformative change, and issues related to race, gender, sexuality, disability, religion, and class at local, regional, and global levels.
The Humane Studies Fellowship is a non-residency fellowship program that awards $2,000-$15,000 per year to each participant and provides individual advising and a support network to foster academic success. The fellowship is open to full-time graduate students (including law students) from accredited universities anywhere in the world with research interests related to liberty in society, who are relating their work to the humanities (even if the core discipline falls outside the humanities) and dedicated to advancing the ideas of liberty through research and teaching.
Want to find more opportunities like these? Sign up to browse and bookmark more than 1,000 professional and academic fellowships in ProFellow's free database.
© Victoria Johnson 2018, all rights reserved.