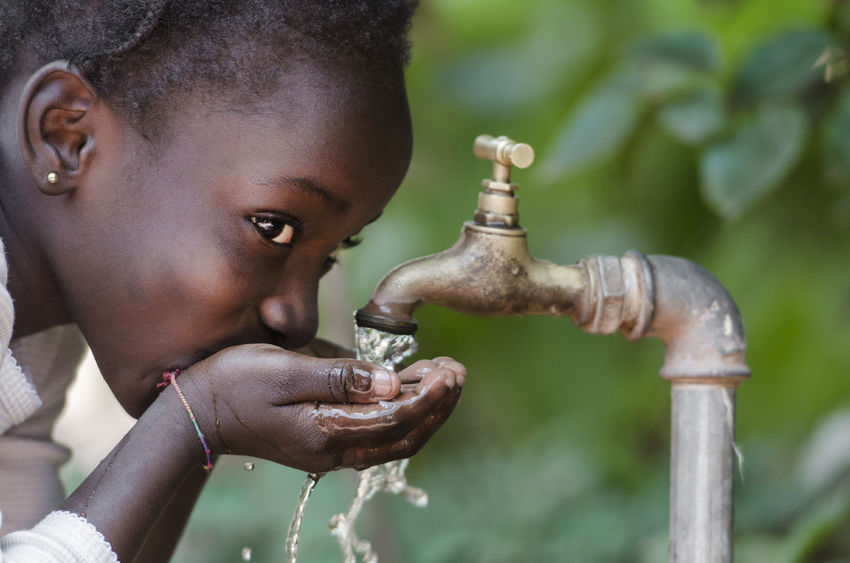 Global Health Fellowships aren't just for physicians. The 12 opportunities below allow nurses, economists, engineers, and post-Bachelor students to gain experience in global health, often offering field experience in a developing country. If one of these fellowships speaks to you, be sure to bookmark the opportunity to your ProFellow account!
America Solidaria is an international non-profit that places Spanish-speaking international fellows in local nonprofit organizations across Latin America to serve for a year in capacity-building projects focused on education, health, and economic development. Applicants should have a strong desire to implement local projects that build capacity for communities living in poverty and inequality. Candidates must be a U.S. citizen or permanent resident 35 years or younger, possess a Bachelor's degree or equivalent, possess professional experience in the NGO/nonprofit/social or public sector, and demonstrate Spanish language ability.
The Global Health Fellows II Program is a cooperative agreement implemented to improve the effectiveness of USAID health programs by developing and increasing the capacity of health professionals with tailored development opportunities. Fellows are placed in junior, mid and senior level roles within organizations and participate in professional development activities to enhance their technical and leadership skills. Fellows work directly with global health professionals involved in state-of-the-art technical work with USAID, governmental, non-governmental and faith-based organizations. Fellows receive a competitive salary and benefits.
Global Health Corps is mobilizing a global community of emerging leaders to build the movement for health equity. We place talented individuals from a wide variety of backgrounds in paid, high impact roles in NGOs and government agencies in sub-Saharan Africa and the US for one year. During the fellowship year, fellows collaborate, innovate, and create sustainable and impactful change. Applicants can apply for up to 3 positions that match their interests and skills, from project management to monitoring and evaluation, engineering, communications and more. We are looking for people from a broad range of sectors and disciplines.
The Fogarty Global Health Training Program offers opportunities in global health research training for pre- and post-doctoral candidates from the U.S. and lower-middle-income countries (LMICs), sponsored by the Fogarty International Center (FIC) and several collaborating Institutes and Centers at the National Institutes of Health (NIH). The program supports specific areas of interest in HIV/AIDS, non-communicable diseases, mental health, maternal and child health and nutrition. The fellowship is 12 months in length and has location assignments throughout Africa and Asia. The fellowship includes a stipend, health insurance, roundtrip travel and other benefits.
The Medical Missionaries Global Health Fellowship offers two recent college graduates, graduate students, or professionals interested in global health an opportunity to gain experience in health care delivery in a developing country. Fellows spend one year in rural Thomassique, Haiti, working at St. Joseph's Clinic. The Fellowship is not intended to be a clinical experience, but rather an introduction to global health in a resource-limited setting. All living expenses and travel are covered by the fellowship. Medical Missionaries is a non-profit, non-religiously affiliated organization.
The Peace Corps, the U.S. President's Emergency Plan for AIDS Relief (PEPFAR), and Seed Global Health launched the Global Health Service Partnership (GHSP), a program that aims to improve clinical education, expand the base of physician and nursing educators and build healthcare capacity in countries that face critical shortages of healthcare providers including Tanzania, Malawi, and Uganda. Participants in the program will serve one-year assignments through Peace Corps Response. Seeking physicians certified in their core specialty, and nurses and nurse practitioners with a minimum of 3 years' experience in a clinical specialty.
Peace Corps Response provides opportunities for qualified individuals to undertake short-term, high impact assignments in programs around the world. To be eligible for service applicants must be at least 18 years of age and a U.S. citizen. In addition, Peace Corps Response requires that all applicants meet one of the following eligibility requirements below: Have significant professional experience; a doctor or nurse applying to Global Health Service Partnership (GHSP); or a returned Peace Corps Volunteer. View current opportunities or search on specific criteria to find opportunities that match your interests.
The Post-Bachelor Fellowship (PBF) provides a unique opportunity for recent college graduates with strong quantitative skills to train with faculty and senior researchers on a variety of public health projects. PBFs are eligible to apply to the Master of Public Health in Health Metrics and Evaluation (HME), offered through the Department of Global Health at the University of Washington. The Post-Bachelor Fellowship program is limited to recent college graduates who are eligible to work in the US for a minimum of two years (most often, US citizens or residents). Individuals with graduate training are not eligible to apply. Fellows receive a salary and benefits.
This opportunity is targeted to provide medical students, residents, fellows and/or faculty with practical training in global health reporting using a variety of media platforms including print, television, social networking and fundamentals in journalism and communications. The Fellow will complete training programs through the Stanford University Graduate Program in Journalism and will work at the World Health Organization's South East Regional Office (SEARO) in New Delhi, India. The Fellow receives a competitive stipend. The Fellowship starts in June of each year and lasts for 12 months.
The Summer Public Health Scholars Program (SPHSP) is a 10-week summer program for undergraduate students to increase interest in and knowledge of public health and biomedical science careers. This is a rigorous program which includes Public Health coursework at Columbia University; hands-on field experience and immersion in a diverse, economically disadvantaged urban environment; seminars and lectures with public health leaders; and mentoring by faculty members. Accepted students receive a stipend, housing, travel, and meals.The program is designed for undergraduates in their sophomore or junior year and recent baccalaureate degree students.
The Takemi Program in International Health seeks to improve health and health systems around the world by welcoming mid-career health professionals and scholars to the Harvard T. H. Chan School of Public Health to conduct path-breaking research and develop their leadership skills. The program focuses on helping middle to lower income countries and creating systems that work when resources are scarce. Applicants must have completed a graduate degree in medicine, law, public health, economics, management, or social sciences and have several years of work experience. The program provides four to five fully funded fellowship positions each year.
ASTMH accepts applications from physicians and scientists for this international career opportunity focused on benefiting underserved populations in locations in the world where the burden of disease is high. The recipient received $25,000 in support for a short-term research experience in the tropics. A minimum of six months must be spent at the overseas site. Applicants must be a full-time postdoctoral fellow (PhD, MD, DVM or the equivalent) enrolled at a U.S. or Canadian institution. Citizenship of the U.S. or Canada is not a requirement.
© Victoria Johnson 2018, all rights reserved.