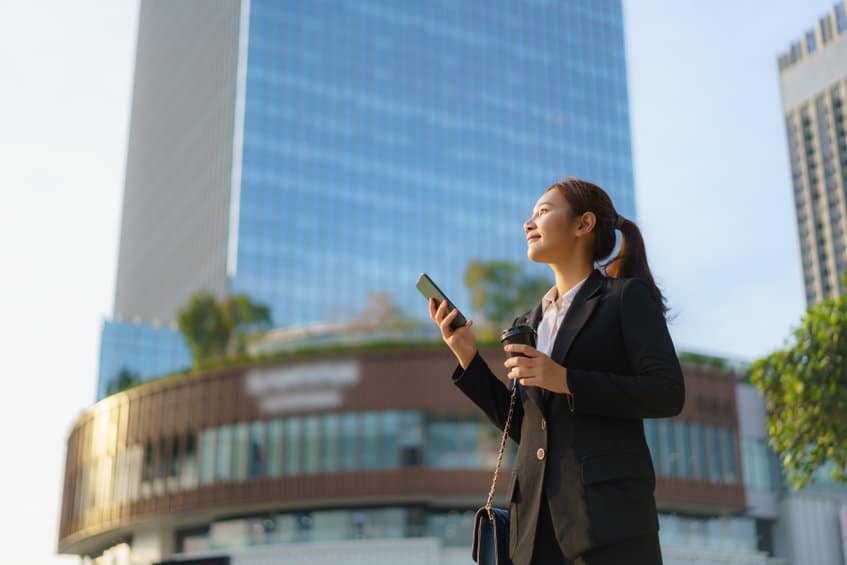 Calling all AAPI students, scholars, writers, and leaders! This list of fellowships for Asian Americans and Pacific Islanders includes opportunities for aspiring political leaders, cultural archivists, doctoral candidates, television writers, and a visiting residency. Apply today, or pass this list along to an AAPI leader in your life.
Remember: You can bookmark any opportunities that interest you to your free ProFellow account by clicking the links below.
This fellowship, offered by the Asian American Women's Political Initiative, aims to elevate Asian American and Pacific Islander women and non-binary individuals at all stages of the political pipeline. The five-month program for AAPI women 22-29 years old funds civic impact projects (up to $10,000) led by young AAPI women aimed to create social change and equity for AAPI communities. This program offers leadership development, mentorship, and training while Fellows implement their projects.
Fellows will create archival collections that reflect the histories and perspectives of marginalized groups within the South Asian American community. These include communities that are working class, undocumented, LGBTQ+, Dalit, Muslim, Indo-Caribbean, or otherwise overlooked in mainstream South Asian American narratives. This fellowship program is open to all US-based individuals who are members of the community they will be archiving, or in which they otherwise have deep existing relationships. No formal archival training is necessary, but applicants should have a strong demonstrable interest and commitment to community memory and storytelling.
The APAICS Fellowship is a 9-month, full-time legislative and public policy program in Washington, D.C. that provides exceptional graduates and young professionals with an opportunity to work on policy issues as full-time staff members of a congressional office. Candidates must have a Bachelor's degree or graduate degree and have demonstrated leadership and understanding of Asian American and Pacific Islander issues. Fellows receive a salary, benefits, and complimentary roundtrip airfare. 
CAPAL's Public Service Scholarship Program awards scholarships to undergraduate and graduate students who will be serving in unpaid public service internships over the summer in the Washington, DC area. These scholarships are intended to enable outstanding students with leadership potential to work full-time and learn ways to influence their local communities and the Asian American, Native Hawaiian, and Pacific Islander (AANHPI) community. Recipients of the scholarships are responsible for securing their own internship opportunities. Recent graduates planning to attend graduate school in the fall are eligible.
The Council of the American Educational Research Association (AERA) established this fellowship program to provide support for doctoral dissertation research by outstanding minority graduate students and improve the quality and diversity of university faculties. This fellowship is specifically for racial and ethnic groups historically underrepresented in higher education (African Americans, Alaskan Natives, American Indians, Asian Americans, Hispanics or Latinos, and Native Hawaiian or Pacific Islanders). Eligible graduate students for the AERA Minority Dissertation Fellowship in Education Research can come from graduate programs and departments in education research, the humanities, or social or behavioral science disciplines such as economics, history, political science, psychology, public policy, or sociology.
The GBH Kids Scriptwriting Fellowship is a program designed to mentor promising, early-career writers from underrepresented communities in writing scripts for a GBH Kids animated series that focuses on STEM learning. The goal of the fellowship is to not only diversify the writers of the show but also the children's media industry as a whole. The fellowship will take place virtually over 10 sessions and will cover all aspects of writing for GBH Kids, providing support on how to write stories that engage children in STEM learning, and ways to further writers' own career development.
Sesame Street Writers' Room is a brand new fellowship opportunity from the creators of Sesame Street seeking fresh new writing talent from underrepresented racial backgrounds. In the intensive six-week program to be held at Sesame Workshop's New York City office, participants will meet weekly with industry writers, producers, agents, and executives, and are expected to complete at least one script.  Up to 8 writers with diverse racial, ethnic and cultural identities will be selected, and up to two participants will have the opportunity to receive creative development deals and further mentorship. This opportunity is open to writers 21 and older.
The Howard Mayer Brown Fellowship intends to increase the presence of minority scholars and teachers in musicology, the fellowship supports one year of graduate work for a student at a U.S. or Canadian university who is a member of a historically underrepresented group, including, in the U.S., African Americans, Native Americans, Hispanic Americans, and Asian Americans, and, in Canada, aboriginal peoples and visible minorities (as defined by Canadian legislation). The fellowship carries a twelve-month stipend, currently set at $22,000. Applicants must have completed at least one year of full-time graduate work and intend to pursue a PhD.
The Institute of American Cultures offers in-residence appointments to support research on African Americans, American Indians, Asian Americans, and Chicanas/os. Researchers proposing to advance the understanding of new social and cultural realities occasioned by the dramatic population shifts of recent decades, including greater heterogeneity within ethnic groups and increased interethnic contact, are especially encouraged to apply. Visiting Scholars will receive funding for one or more quarters and may receive up to $35,000 for three quarters. Applicants must hold a PhD from an accredited college or university in a relevant field.
Western Michigan University Graduate Education and the Professoriate (WMU-GEP) Fellowships are available to U.S. citizens who derive from African-American, Hispanic, Native Hawaiian or Other Pacific Islander, or Native American (with tribal affiliation) heritage and who have secured regular admission to a doctoral degree program in a STEM (science, technology, engineering, or mathematics) or SBE (sociology, political science, psychology, or economics) area. 
Don't see what you're looking for? Sign up to discover and bookmark more than 1500 professional and academic fellowships in the ProFellow database.
© ProFellow, LLC 2022, all rights reserved.