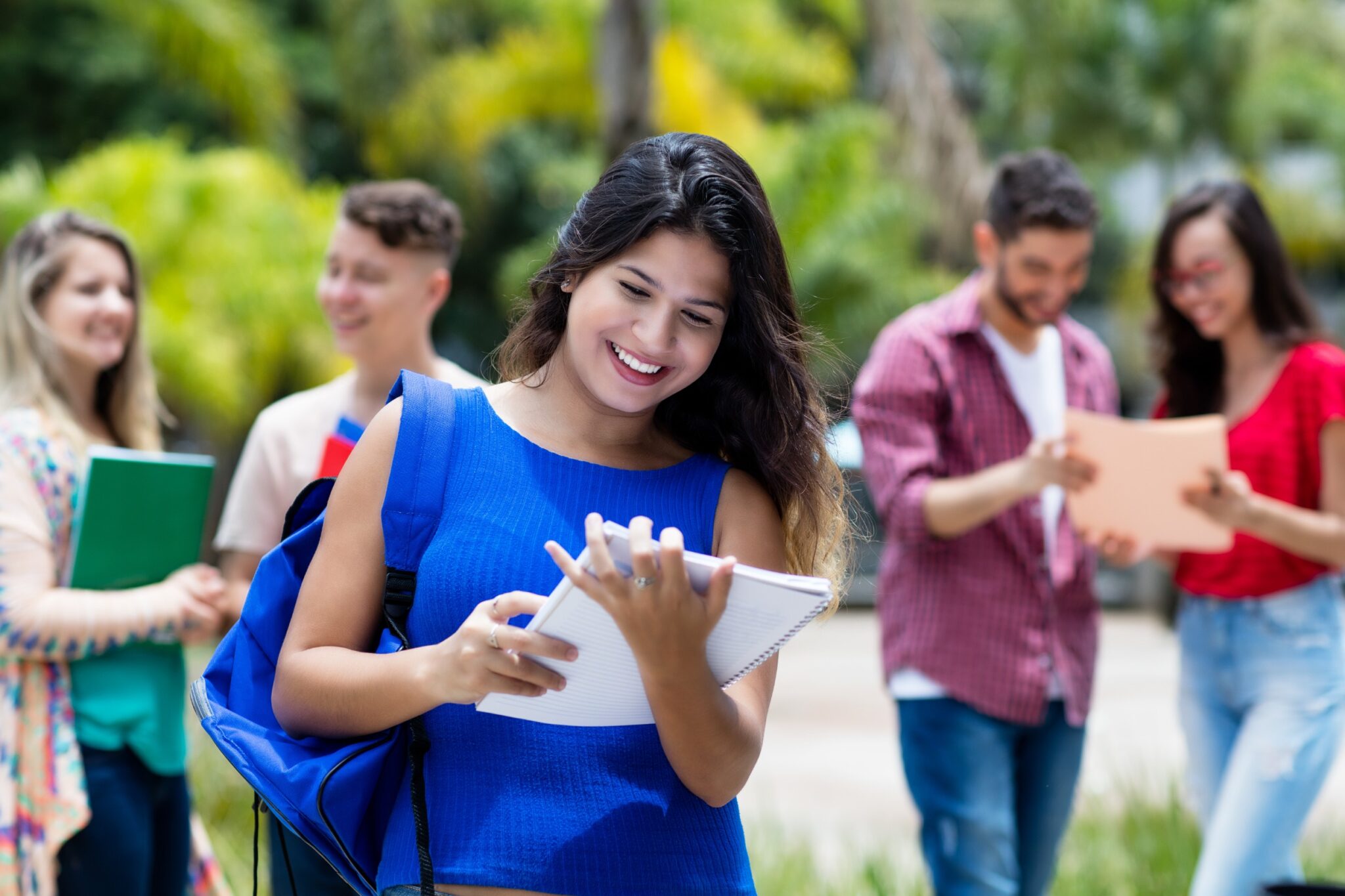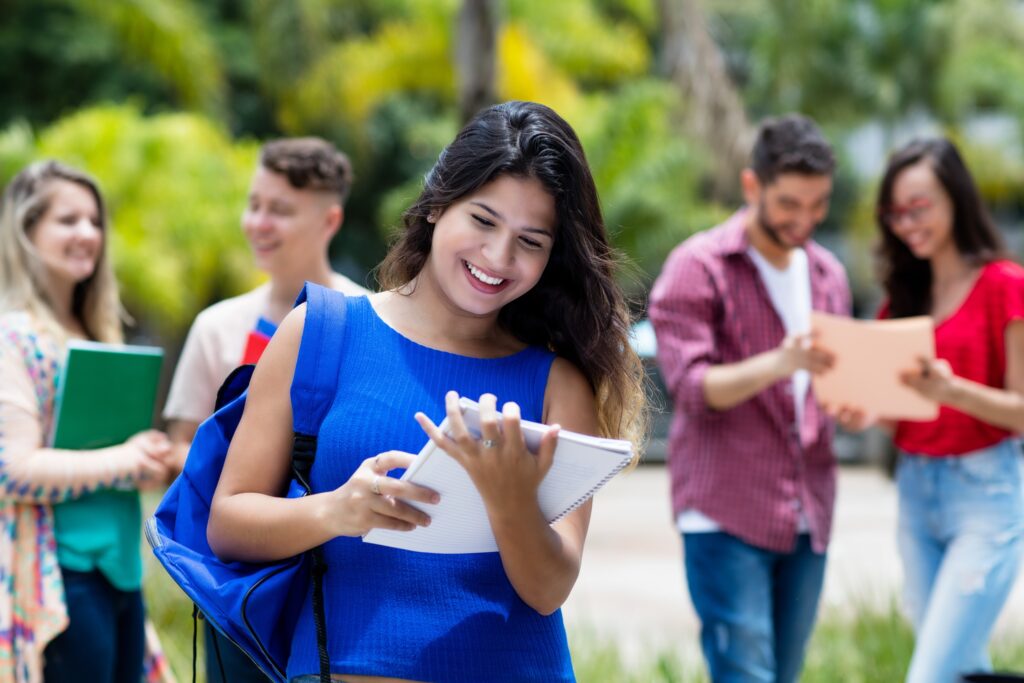 Latino students are still vastly underrepresented in most colleges and universities, especially at master's and doctoral levels, where financial constraints can be a barrier. However, many organizations offer fellowships specifically for Hispanic and Latino students to counter the disparities. They provide valuable skills, stipends, and networking opportunities to increase the number of Latino and Hispanic undergraduate and graduate students in higher education.
In this article, we present fellowships in STEM research, leadership, public policy, dissertation writing, accounting and financial careers, and business administration. Some programs also provide access to college and graduate programs through scholarships and funding.
Interested in any of these fellowships? Be sure to bookmark them to your free ProFellow account to save them and apply when you're ready!
Fellowships for Hispanic and Latino Undergraduate Students
The Advancing Hispanics & Latinos (AHL) Fellowship Program offers a six-week paid, full-time summer fellowship in select JPMorgan Chase offices. The AHL Fellowship Program is designed to attract undergraduate sophomores interested in early exposure to financial services careers and is committed to advancing individuals from underrepresented groups in this industry. The fellowship is broken into two parts, with 3 weeks focused on learning about JPMorgan Chase and 3 weeks on how the firm functions. Fellows receive training, skill development, and on-the-job experience. Successful completion of the program may lead to summer internships in subsequent years.
ASPIRE Fellows participate in designing, developing, and constructing world-leading particle accelerators presently under construction at Fermilab, a U.S. national laboratory of high-energy particle physics. The ASPIRE Fellowship provides immersive learning experiences to engineering students from historically and contemporarily underrepresented backgrounds in accelerator engineering, including Black, Latino, and Indigenous identities and women. The fellowship lasts 15-18 months, and fellows are paid a salary dependent on the participant's current degree level. Applicants must be undergraduate juniors or seniors, master's students, U.S. citizens, or permanent residents at the time of application.
The Young Guts Scholar Program supports undergraduate students from racial, ethnic, and other traditionally underrepresented groups in biomedical research to perform mentored research related to digestive diseases. The program aims to increase the diversity of investigators in digestive disease research and help students pursue a career in science or medicine. This 10-month program provides a stipend of $6,000, AGA membership, and a travel allowance to attend the Digestive Disease Week conference. Applicants must be undergraduate students with at least one year before graduation.
The AMS Scholarship for Underserved Communities aims to financially support students historically underrepresented in the sciences, with a particular focus on Hispanic, Native American, and Black/African American students. The American Meteorological Society (AMS) promotes diversity, inclusion, and equity in the atmospheric, oceanic, and hydrologic sciences. Eligible candidates must be U.S. citizens or hold permanent resident status and have career aspirations in the atmospheric or related oceanic and hydrologic sciences. This scholarship offers $6,000 over two years, providing $3,000 annually during the freshman and sophomore years.
The Chicana Latina Foundation annually awards merit-based scholarships valued at $1,500 to 40-45 powerful Latina students. Awardees will participate in a year-long program. Scholars are selected for commitment to equality and justice for Chicana and Latina women and demonstrated leadership qualities and experience on behalf of the Latinx community. Applicants must self-identify as a Chicana and/or Latina and be enrolled in an accredited college or university as a graduate or undergraduate student in California counties. Fellows also participate in the Annual Award Dinner leadership institute sessions and serve as program ambassadors.
This paid internship allows promising college students of Latino and Hispanic backgrounds to spend one semester in Washington, DC, to hone their professional skills and strengthen their understanding of public policy while interacting with top leaders nationwide. Interns participate in weekly networking events, professional development workshops, corporate and congressional office experience, and gain access to a vast alumni network (the CHLI Alumni Association). Interns are provided a monthly living stipend and housing on Capitol Hill.
The Code2040 Fellows Program is a summer opportunity for undergraduate or graduate students who self-identify as Black and/or Latinx, equally interested in technology and racial equity. For 9 weeks, selected Code2040 Fellows will complete an internship at a top tech company, participate in racial equity advocacy workshops, and engage in various other learning experiences. Applicants must have experience with coding and the intention of returning to school in the following fall semester. Fellows are paid competitive salaries and attend Welcome Week in the Bay Area with travel expenses covered.
The ExxonMobil LOFT Fellowship is an excellent opportunity for Hispanic college students in a STEM field who are interested in working in a corporate setting. Established through a partnership between the Hispanic Heritage Foundation (HHF) and ExxonMobil, the LOFT (Latinos On Fast Track) program comprises five hour-long mentoring sessions with a designated ExxonMobil engineer or scientist. Aside from exposure to STEM corporate careers, Fellows receive a $ 1,000 educational grant, an introductory curriculum to ExxonMobil careers, and an open track to future interview opportunities at ExxonMobil. This highly selective program is open to rising sophomores, juniors, seniors, and graduate students attending a 4-year institute.
Each year, the Hispanic Heritage Foundation (HHF) gives out several awards to high-achieving and talented Latino high school seniors for their excellence in the classroom and community. Award recipients excel in areas such as community service, education, engineering, entrepreneurship and business, green sustainability, healthcare and science, media and entertainment, public service and social justice, and technology. Awards are tiered by Gold, Silver, and Bronze categories, with each recipient receiving a one-time grant that can be put towards funding their college education or to a community service project that deals with a social issue of their choice.
For the Hispanic Scholarship Fund Scholar Program, the Hispanic Scholarship Fund (HSF) selects 10,000 students of Hispanic heritage to benefit from their extensive scholarship package, which includes a merit-based scholarship award ranging between $500-$5,000, career services, mentorship resources, leadership development opportunities, knowledge building, and wellness training, all to support their college education and future career goals. Applicants must plan to enroll full-time at an accredited public four-year university or graduate school in the United States.
The Hispanic Foundation of Silicon Valley (HFSV) seeks to empower Latino(a) students who have declared a major or are enrolled in a STEM university program. Applicants must be rising juniors or seniors at a 4-year institution, either full-time or part-time. The chief benefit of the Latinos in Technology Scholarship is a scholarship award of up to $10,000 that is renewable for three years, up to $30,000. In addition to the financial award, scholarship recipients also enjoy professional development opportunities through the Career Launch Academy and Conexiones Mentorship program, among others, and heightened internship access opportunities through a partnership with HFSV investors.
Latino college students in the U.S. face disproportionate financial stress in supporting their education, with approximately 74% of Latino students dropping out for such reasons. In light of this, the La Unidad Latina Foundation (LULF) aims to alleviate some of this stress by providing scholarship award grants to Latino undergraduate and graduate students who demonstrate the most need. Awards generally range between $500 and $2,000.
The League of United Latin American Citizens (LULAC ) created the LULAC National Scholarship Fund (LNSF) to help provide financial assistance to empower Latino students and increase college enrollment. This is made possible by a unique partnership with grassroots organizations and corporations. Applicants must be U.S. citizens, legal permanent residents, or be granted Deferred Action for Childhood Arrivals (DACA). Students must also have applied or be enrolled in a college or university. Two-year colleges and vocational schools are also eligible. Awards range from $250 to $2,000.
Society of Hispanic Professional Engineers (SHPE) offers scholarships for Hispanic graduating high school seniors, undergraduate students, professionals, and graduate students pursuing a STEM degree. To be eligible, students should be active SHPE members, have a minimum cumulative GPA of 2.5, plan to pursue a STEM degree, and plan to enroll in a college or university. Applicants fill out a common application, which they can use to apply to various scholarship opportunities.
Fellowships for Hispanic and Latino Graduate Students
The American Educational Research Association (AERA) aims to increase underrepresented racial or ethnic groups, such as Hispanics or Latinos, African Americans, and Alaskan Natives, in education research by supporting doctoral dissertation research. The fellowship program provides mentoring and guidance to help produce excellent research that leads to publication. Eligible graduate students will be at the writing stage of their dissertation by the beginning of the fellowship. Include a $25,000 stipend to study education, teaching, learning, or other research topics.
The AICPA Fellowship for Minority Doctoral Students ensures that
Certified Public Accountants (CPAs) of diverse backgrounds are represented in college and university classrooms. The program aims to increase the number of minority CPAs in academic environments to serve as role models and mentors. The Foundation awards annual fellowships of $12,000 to full-time accounting scholars who demonstrate significant potential to become accounting educators. Eligible applicants must have a CPA or plan to pursue the CPA credential, be enrolled in a doctoral or DBA program, and be a minority student of Black or African American, Hispanic or Latino, or Indigenous ethnicity.
The ASA Minority Fellowship Program (MFP) supports minority students pursuing a doctoral degree in sociology by creating a diverse and highly trained workforce. The ASA provides a stipend of $20,000 for each annual award and works with departments to arrange tuition payments for the academic year. Fellows also receive travel support and access to a network of sociologists. Applicants must be U.S. citizens, permanent residents, or eligible under DACA. MFP Fellows are selected based on their commitment to research, their area of study, academic achievement, scholarship, writing ability, research potential, financial need, and racial/ethnic minority background.
The CHCI Graduate Fellowship is a nine-month, DC-based paid fellowship program designed for Latino professionals interested in public policy careers. This program aims to enhance participating fellows' leadership and professional skills via hands-on experience within a Congressional office or committee setting. Interested applicants must have earned a master's degree within three years of the fellowship start date. Topic areas include Higher Education, Secondary Education, Health, Housing, Law, and STEM (Science, Technology, Engineering and Math). Fellows receive a compensation package that includes a salary, benefits, and roundtrip airfare to Washington, DC.
Want tips for your own application? Tracie Sánchez shares her journey and what made her stand out as a candidate for the CHCI Graduate Fellowship.
The Howard Mayer Brown Fellowship aims to increase the presence of minority scholars and teachers in musicology. The award will support one year of graduate work for a student at a U.S. or Canadian institution who belongs to a historically underrepresented group, including African Americans, Native Americans, Hispanic Americans, and Asian Americans in the U.S. In Canada, this includes aboriginal peoples and visible minorities as defined by Canadian legislation. The fellowship carries a twelve-month stipend of $24,000. It is open to applicants who have completed at least one year of full-time graduate work and intend to pursue a Ph.D.
The Latino Museum Studies Program (LMSP) Graduate Fellowship is a summer professional development program for graduate students interested in museums emphasizing U.S. Latina/o/x Studies. Hosted by the National Museum of the American Latino, in partnership with various Smithsonian museums and centers, the program provides lectures, workshops, and guided tours of the Smithsonian led by curators, researchers, and other museum professionals. Fellows will work closely with Smithsonian experts on an ongoing Smithsonian project. Applicants must be enrolled in a U.S. master's or doctoral program at the time of application and must have U.S. work authorization. Roundtrip airfare, furnished lodgings, and a modest living stipend are provided.
The McKnight Doctoral Fellowship program seeks to address the under-representation of African-American and Hispanic faculty at colleges and universities in Florida by increasing the pool of Ph.D. degree holders qualified to teach at the university level. Each year, up to 50 fellowships are awarded to students intending to pursue doctoral degrees at the nine participating Florida universities in Agriculture, Biology, Chemistry, Business Administration, Computer Science, Engineering, Marine Biology, Mathematics, Physics, or Psychology. The fellowship provides up to $17,000. An additional two years of support may be granted, depending on satisfactory progress toward the degree.
The Perez Research Fellowship is a 1-year fellowship for graduate students of color interested in social science applied research and consulting. Fellows learn about research methodologies and program design, build their professional networks, participate in research projects, and learn from a leading community-centered research and design firm. The fellowship is part-time and includes 10-20 hours of training and project work per month, plus a stipend of $6,000 for the year. Fellows must currently reside in California and be able to travel to Oakland, CA, for fellowship activities.
The Consortium increases minority representation in Master of Business Administration (MBA) programs by providing merit-based, full-tuition fellowships to the nation's leading MBA programs. Candidates should have a proven record of promoting inclusion in school, their jobs, and their personal lives. Students interested are encouraged to begin researching schools and building their undergrad portfolios. Prospective applicants must be U.S. citizens/permanent residents, have a bachelor's degree from a four-year accredited institution, and demonstrate commitment to The Consortium's mission.
The Hispanic Health Professional Student Scholarship is open to full-time students in healthcare graduate schools such as medicine, nursing, dental, pharmacy, physician assistant, and masters in public health. Applicants should have outstanding academic skills, showcase leadership, and commit to helping the Hispanic community through healthcare services. In partnership with the United Health Foundation (UHF), a unique mentoring program is also offered where award recipients are mentored by a professional in their area of interest. Presented awards are $5,000 annually for up to four years and individual scholarships of $2,000 each for 40 students.
Interested in a fellow's experience? Read about engineer turned entrepreneur Ife Ibitayo, who was awarded this prestigious fellowship.
Western Michigan University Graduate Education and the Professoriate (WMU-GEP) Fellowships offer African-American, Hispanic, Native Hawaiian, Other Pacific Islander, or Native Americans one year of funding and tuition remission for science or social science doctoral programs. Eligible areas of study include STEM fields, sociology, political science, psychology, and economics. This competitive fellowship also includes a service component that the graduate college assigns. Applicants must be U.S. citizens, interested in teaching or a corporate/research career, and be accepted to a WMU doctoral program.
Interested in more fellowships like these? Sign up for the ProFellow database, which includes more than 2,600 funded opportunities for professional development and graduate school.
© 2023 ProFellow, LLC all rights reserved.