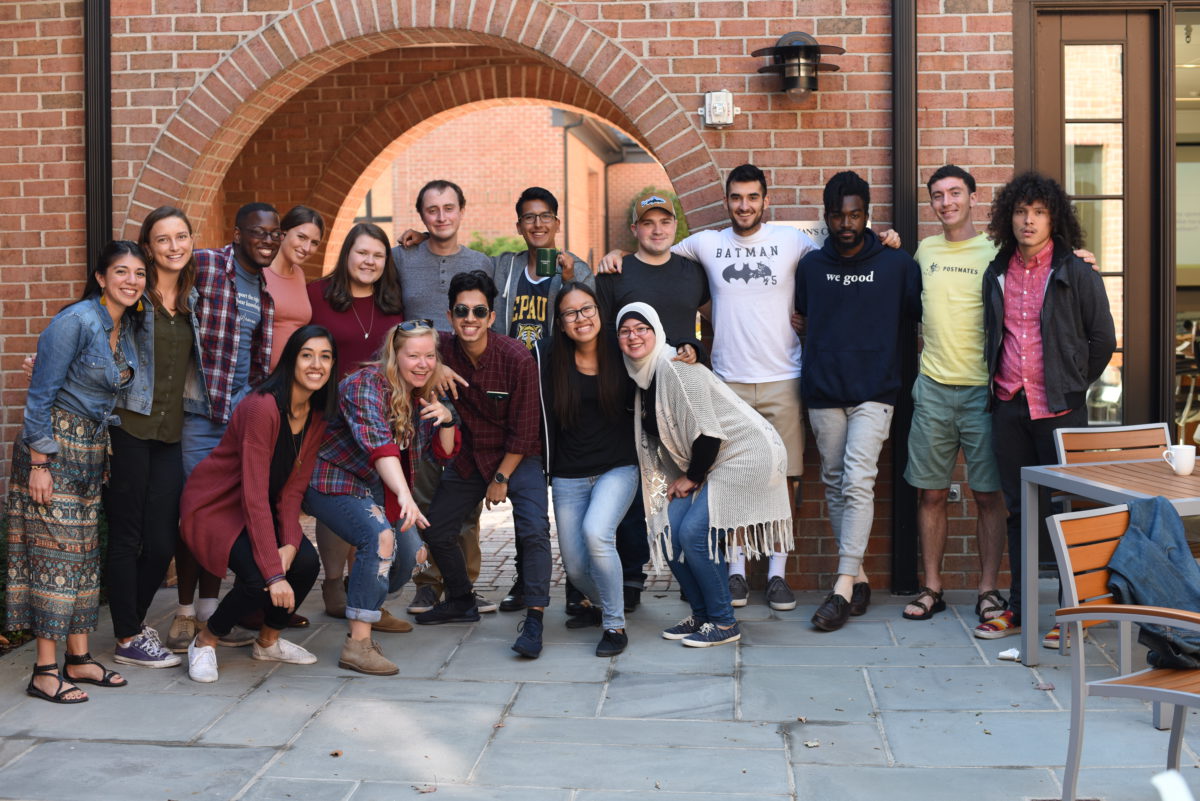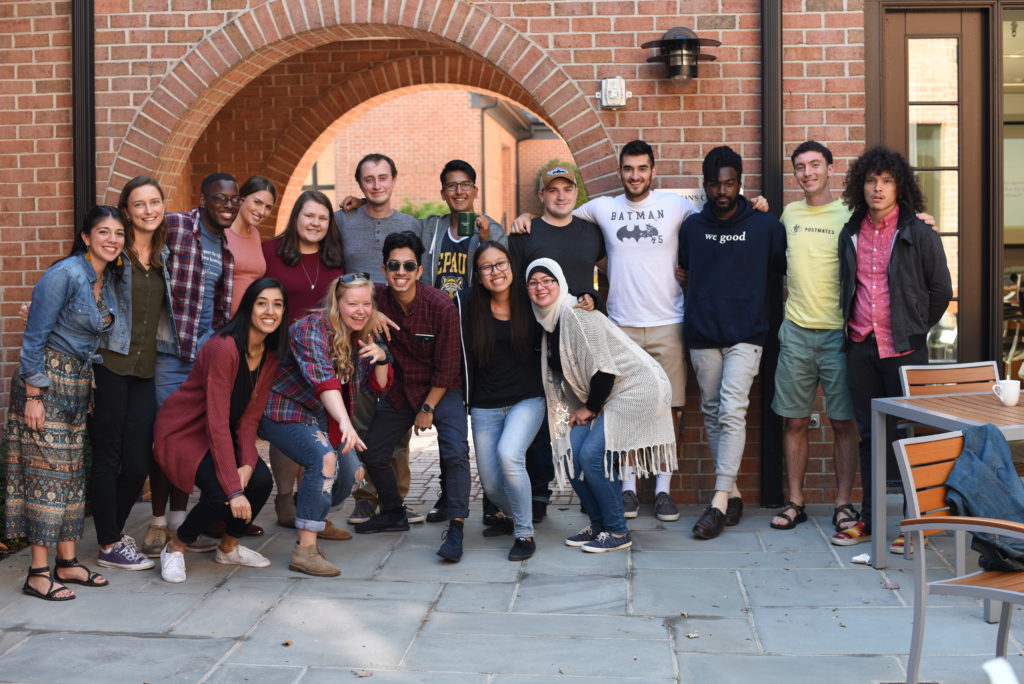 Now in its third year, The Newman's Own Foundation Fellowship connects a group of diverse fellows with various nonprofit organizations, which align with the fellows' respective interests. Fellows spend a year working at their nonprofits, learning new skills, developing a sense of civic responsibility, and connecting their values to future career choices. In addition to this experience, fellows are provided with workshops, coaching, career development, networking, and other support from the Newman's Own Foundation. Fellows are selected based on demonstrated leadership skills, as well as commitment to social issues and community development.
To learn more about this unique opportunity, we spoke with Army veteran James Gilchrest, a Newman's Own Foundation fellow.
1. What inspired you to apply for the Newman's Own Foundation Fellowship?
I was invited to apply for the Newman's Own Foundation Fellowship by Student Veterans of America. I served as a chapter leader at the University of Alaska Fairbanks, which is ultimately why the opportunity presented itself to me. To be honest, I thought even applying was a long shot, but I went for it anyway. My passion for service and the fact that they were looking for service-minded individuals motivated me to apply.
Newman's Own gives 100% of their profits to charity; they also have a portfolio with organizations that support veterans and military families. I believed that my chances of working with an organization that works with veterans and military families were high. One of my biggest passions is helping service members and their families thrive in life. I think every recent college graduate has the "What am I going to do with my life?" moment. I knew the Newman's Own Foundation Fellowship would provide a path to opportunities that will jumpstart my career progression.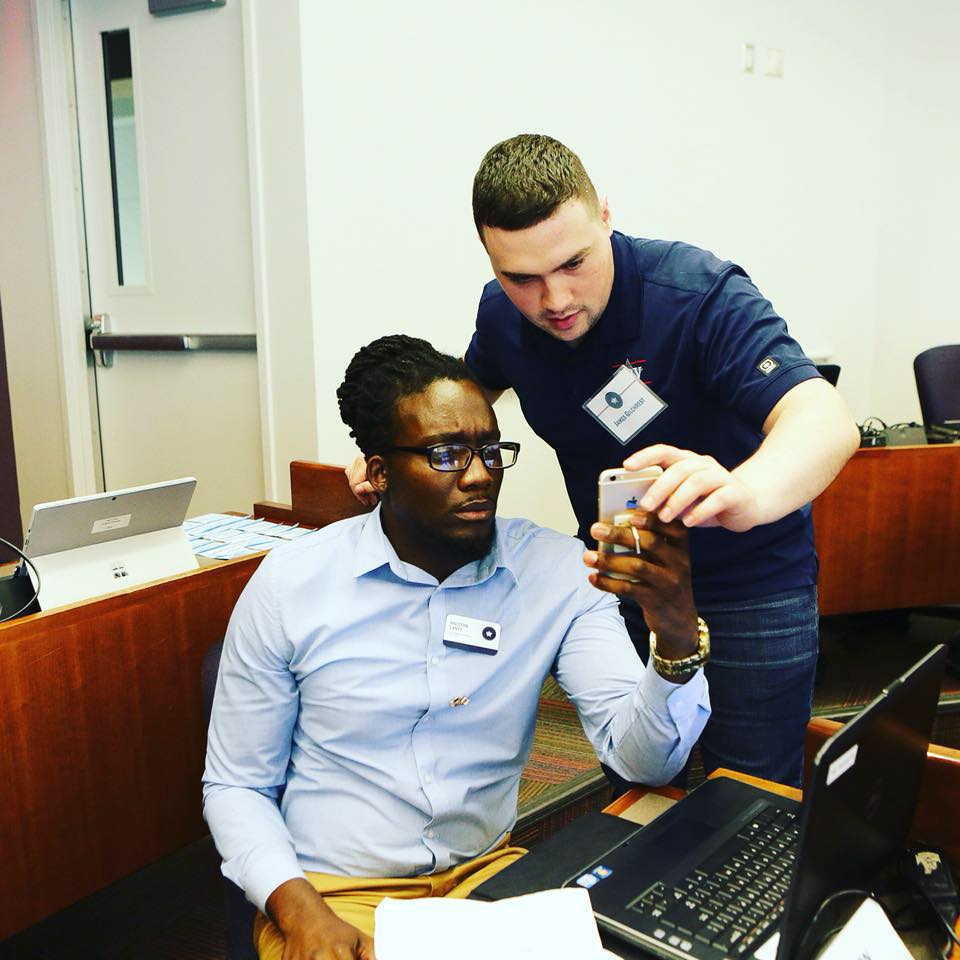 2. What are the benefits of the fellowship?
As a Newman's Own Foundation Fellow, the greatest benefit is being able to develop a strong sense of civic responsibility, cultivate a deeper understanding of philanthropy, learn new skills, and better connect my values and passions to career choices.
The team at Newman's Own Foundation did their best to align my interests with a non-profit within their network. I was matched with a host organization that aligned with my passion: the Institute for Veterans and Military Families at Syracuse University. So far, I have traveled across the country helping the entrepreneurship team with the Entrepreneurship Bootcamp for Veterans, Veteran Women Igniting the Spirit of Entrepreneurship, and VetSource. I have also provided support to the AmericaServes program managers. Through the opportunities at IVMF, I have been able to grow my professional network, and discover my passion for higher education and veteran success.
There are 16 other fellows with different backgrounds, amazing stories, and experiences. It is extremely beneficial to have a peer group whom you can depend on during challenging times. I am treated like a full-time employee at my host organization, and I receive a salary and employee benefits.
3. What tips would you give others applying to the Newman's Own Foundation Fellowship?
To my understanding, the Newman's Own Foundation pushes their application out through their grantee network of organizations working with college students. In my case, the Director of Programs for Student Veterans of America sent me an invitation to apply.
The questions on the application were particularly challenging. If you are selected to apply for the fellowship, I strongly suggest that you treat each question with deep and deliberate thought, while at the same time remaining genuine. It is important to highlight your passion for extending your service to others, to demonstrate your interest in working within the non-profit sector, and to display your core values.
During the interview, you have to be real, express your humanity, and most importantly, you have to have a solid "why," as in why you would make a good fellow. I am not sure why I was selected; I honestly still can't believe it! I think that I shared my story in a warm, heartfelt way, which resonated with the interviewers. Be genuine, be you!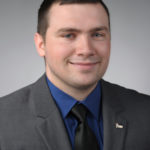 James Gilchrest is a Program Assistant of Community Advising for the Institute for Veterans and Military Families (IVMF). James currently serves as a member of the Alaska National Guard. He served for four years as a military policeman in the Army Guard and is now serving in the Air Guard as a personnel specialist. He holds a Bachelor's degree in Homeland Security and Emergency Management from the University of Alaska Fairbanks, with a minor in General Business, and is currently enrolled to obtain his Master's in Security and Disaster Management from the University of Alaska Fairbanks.
© Victoria Johnson 2017, all rights reserved.