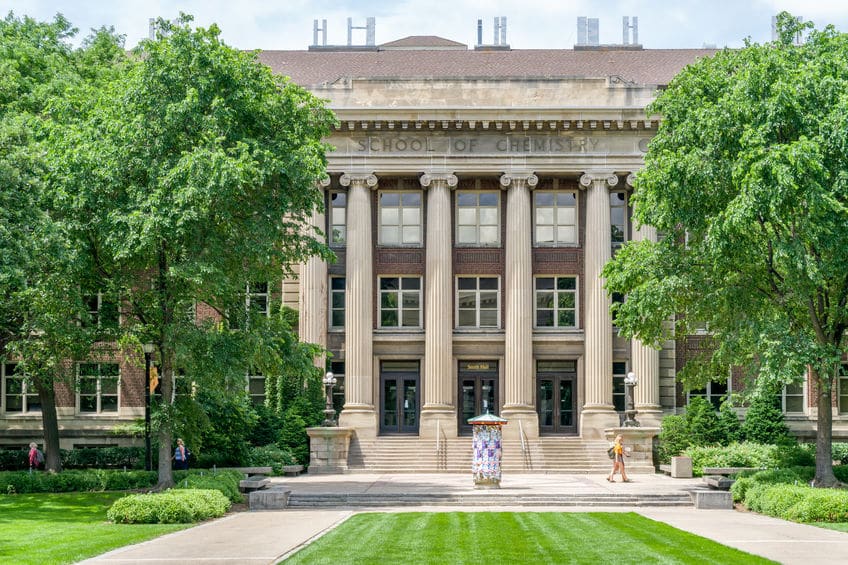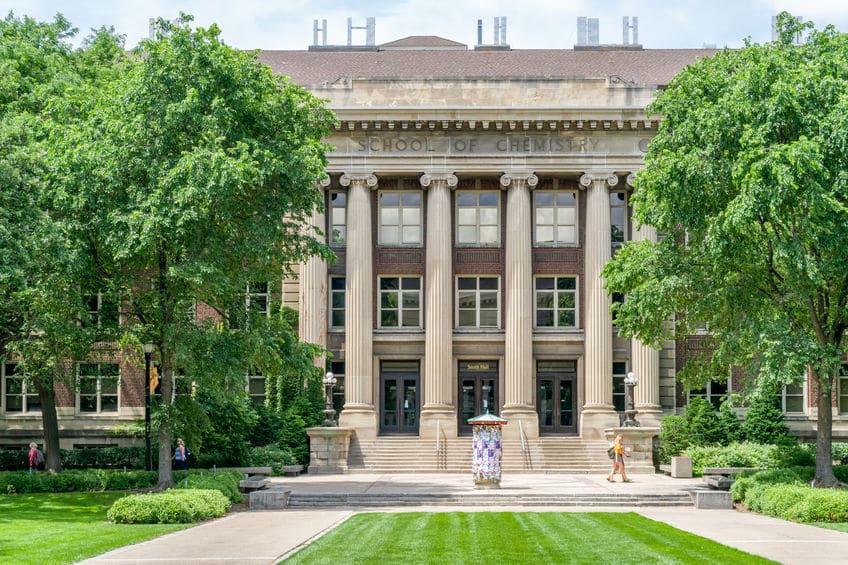 As part of our series How to Fully Fund Your PhD, here is a list of universities that fully fund PhD students in political science. PhDs in political science can lead to a variety of exciting careers in academia, international relations, and politics.
"Full funding" is a financial aid package for full-time students that includes full tuition remission as well as an annual stipend or salary during the entire program, which is usually 3-6 years. Funding usually comes with the expectation that students will teach or complete research in their field of study. Not all universities fully-fund their doctoral students, which is why researching the financial aid offerings of many different programs, including small and lesser-known schools both in the U.S. and abroad, is essential.
The ProFellow database for graduate and doctoral study also spotlights external funding opportunities for graduate school, including dissertation research, fieldwork, language study, and summer work experiences.
Would you like to receive the full list of more than 1000+ fully funded programs in 60 disciplines? Download the FREE Directory of Fully Funded Graduate Programs and Full Funding Awards!
George Washington University (Washington, D.C): Funding is guaranteed for five years, conditional on adequate progress.
Massachusettes Institute of Technology (Cambridge, MA): Our aim is to fund all incoming PhD students. Funding is based on merit not need. The funding package is for 5 consecutive years with full tuition, health insurance and a 9-month stipend, provided students remain in good academic standing.
New York University (New York, NY): All incoming PhD students are fully funded. NYU offers all incoming Ph.D. students MacCracken fellowships that guarantee five years of support (tuition and a fellowship stipend). Additionally, the department views teaching as a vital part of the doctoral degree.  Students who choose to participate in our teaching program are compensated for each teaching opportunity into which they enter.  This compensation is separate and in addition to the MacCracken award outlined above.
University of Minnesota (Minneapolis, MN): All students admitted to the graduate program are guaranteed five years of financial support through fellowships, research and teaching assistantships, or graduate instructorships. Continued financial support is contingent upon timely and satisfactory progress in the program.
Stanford University (Stanford, CA): The standard financial package offered to admitted students covers the full cost of tuition and an additional amount for living expenses during the academic year. The latter amount comes in the form of a stipend during the first year and a combination of teaching and research assistantships during years 2-5.  The Department also provides students with annual funds for professional development, health insurance fees, and a living stipend for the first two summers. The Department provides five years of support for Ph.D. students who are making sufficient progress towards degree.
University of North Carolina – Chapel Hill (Chapel Hill, NC): Most students in the Department of Political Science are supported by fellowships and assistantships provided by the Graduate School at UNC. These awards require service duties that range from ten to fifteen hours per week during the nine-month academic year. Such duties may be teaching in an elementary course, conducting recitation sections, or assisting a faculty member in research/teaching. After the first year, graduate students must demonstrate the ability to teach in English in order to be eligible for further financial support.
Vanderbilt University (Nashville, TN): Ph.D. students can generally expect to receive teaching/research assistantships that pay all or part of tuition, medical insurance, and a supplemental income stipend ranging from $14,000 to $30,000 per year for five years.
University of Notre Dame (Notre Dame, IN): Our guaranteed support, tuition plus fellowship, lasts for five full years to Ph.D. students who are making satisfactory progress toward the degree.
Washington University in St. Louis (St. Louis, MO): Our incoming classes are fully funded, covering tuition and living expenses. We try to provide financial support for our students during most if not all of their time at Washington University.
© Victoria Johnson 2020, all rights reserved.