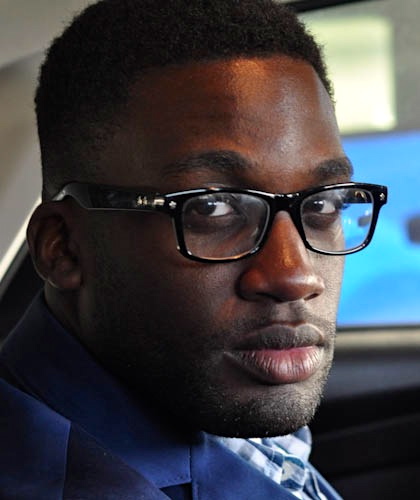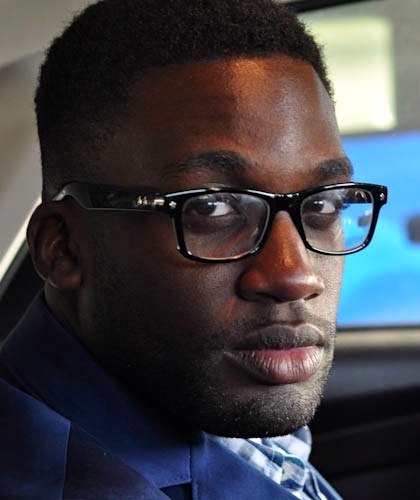 Givon Forbes, our guest writer, was a 2014 Harold Burson Fellow and is currently a graduate student completing his Master's degree in Organizational Communications at Bowie State University. The Harold Burson Fellowship Program was established by the LAGRANT Foundation to develop future ethnic minority leaders in the public relations industry. We learned that Givon is passionate about leveraging the resources of for-profit and non-profit organizations in solving social issues. Throughout his career, he has gained diverse experiences in non-profits, education, sports, retail, real estate, and research development. Givon provides his insights on applying to the Harold Burson Fellowship and how the experience influenced his professional and academic career. 
By Givon Forbes
The Harold Burson Fellowship came at the perfect time in my life. I turned 26 in the fall of 2013 and was beginning to question whether I had chosen a career that best fit me. I was entirely appreciative and grateful for the success that I had achieved in my career to that point. But that question dominated my thoughts. After careful deliberation, I decided that the most responsible choice that I could make would be to take a step back, return to graduate school, and re-explore all options that existed.
I had received my undergraduate degree in Business Administration; however most of my previous positions necessitated strong communications skills as well. Therefore, I decided that attending Bowie State University's Organizational Communications program would further develop that skillset and would offer the flexibility to return to similar work or enter an entirely new field with the requisite qualifications.
While I was completing my application for the program, I was also searching to find communications scholarships and fellowship offerings. During my search, I came across The LAGRANT Foundation (TLF). TLF is a non-profit organization, founded by the magnetic Kim Hunter, that is dedicated to increasing diversity in the advertising, marketing, and public relations fields. They offer scholarships, workshops, and internships. However, one program in particular intrigued me, their Harold Burson Fellowship program.
The program was created in partnership with Harold Burson, one of the founding fathers of modern PR and Founding Chairman of Burson-Marsteller (BM). Fellows selected for the program are placed at a BM office where they are exposed to the culture and experience of working at a global communications firm. The program offered exactly what I was looking for at the time, an opportunity to explore. Additionally, it was a great fit for me because the fellowship was short term so that I would still be able to continue my graduate coursework.
The application process was an intense one and, amongst other things, required a meaningful personal statement. Writing the personal statement was dually beneficial as it also helped to narrow my focus and outline my career goals. After completing and submitting the application, I followed up regularly with Ericka Iniguez, the incredibly patient program manager.
After waiting anxiously for a couple of months as they reviewed applications, I received notification that I had been advanced to the next stage. I completed a round of phone interviews, both with LAGRANT and Burson-Marsteller personnel. I waited, even more anxiously, until February when I was informed that I had been selected as 1 of 2 fellows for the 2014 fellowship program and would be placed at Chicago office of Burson-Marsteller. I was both humbled and ecstatic.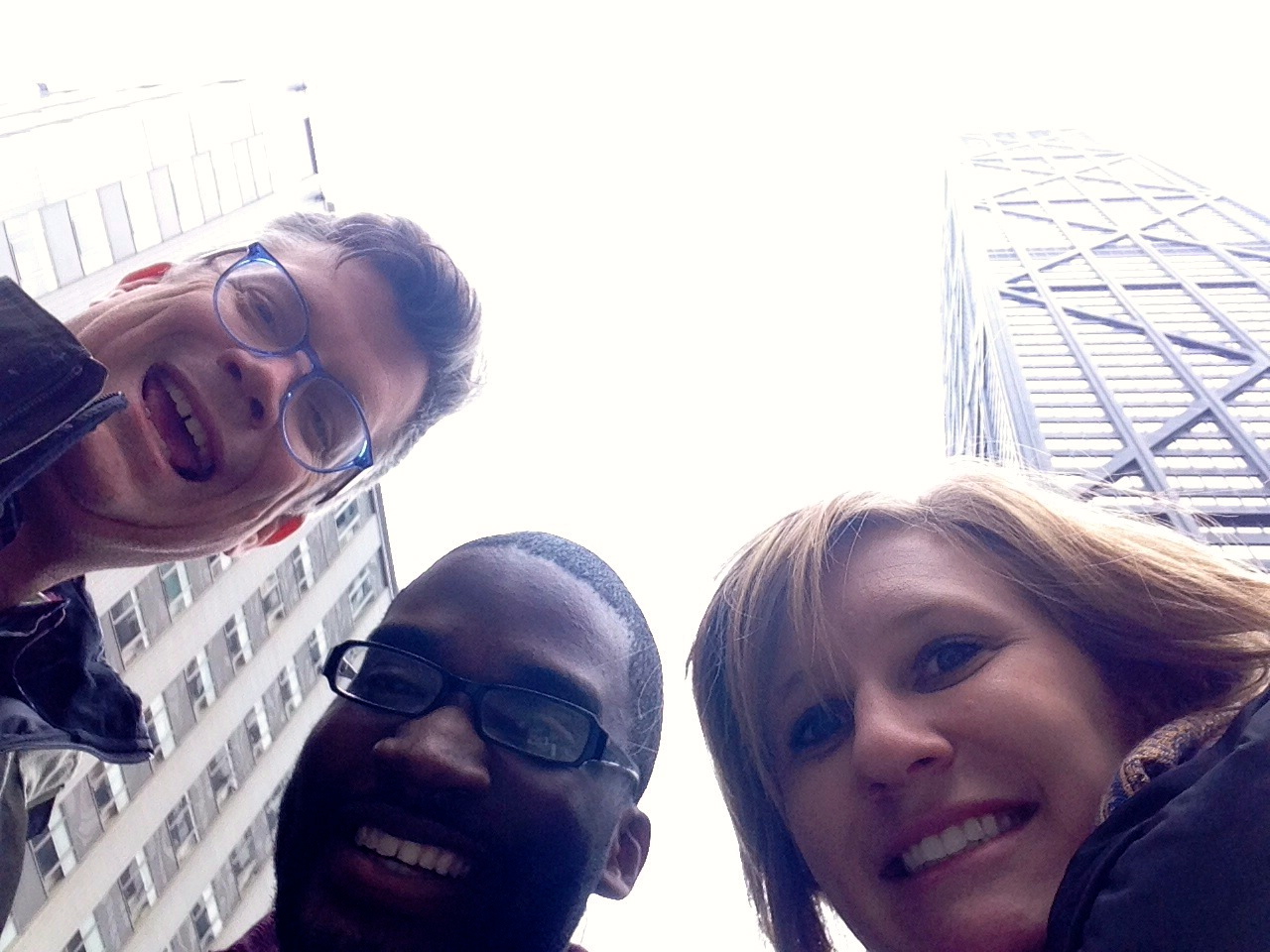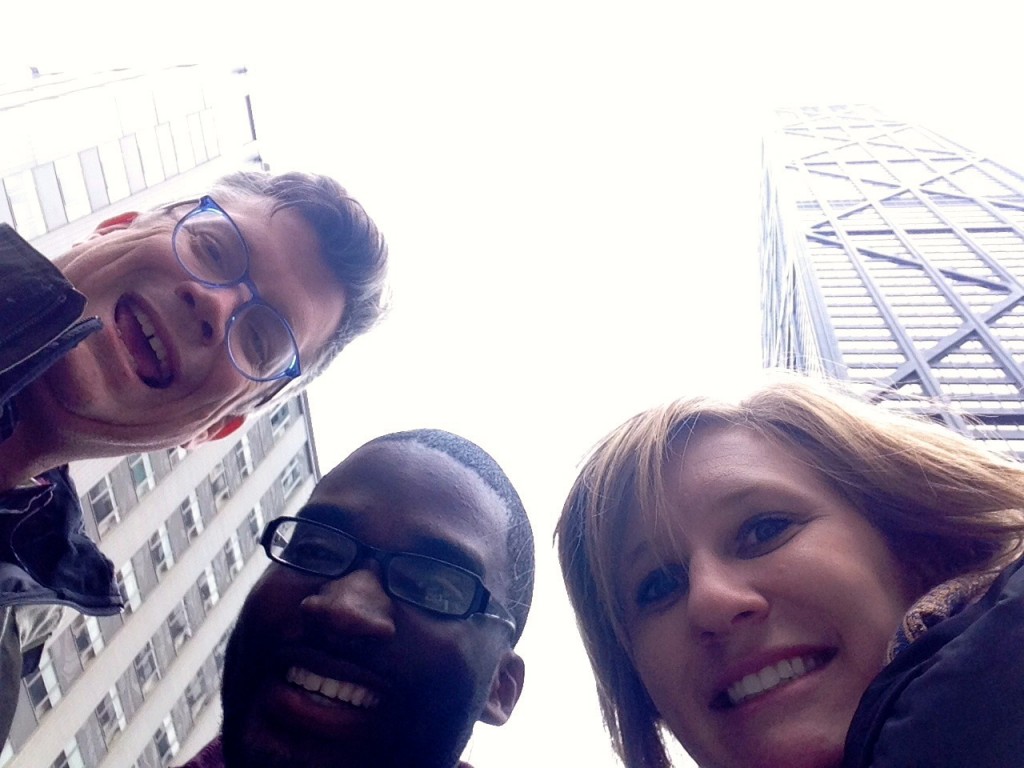 In March, I arrived in Chicago to begin the fellowship and was predictably greeted by a snowstorm. However, there was no type of precipitation that could damper my enthusiasm. I was assigned two supervisors that would guide my fellowship experience, the impossibly friendly Stephanie McGuane and incredibly cool Eric Benderoff. They encouraged me to explore and made sure that each day was filled with something new, whether it was a client meeting, campaign brainstorm, or simply an informative discussion.
It was only a short amount of time, but I learned a great deal and was exposed to so much. I completed client work for a popular casual restaurant, a legendary food company, and a new innovative, tech start-up. I participated in new business pitches, cross-agency briefings, and client presentations. I was able to explore the various practices within Burson including Consumer/Brand Marketing, Healthcare, and Technology as well delve into their sub-groups like Corporate Social Responsibility and Fan Experience.  I was able to speak with leaders from Burson's partner companies like the chic Proof Digital, the strategic Penn Schoen Berland, and the unique Direct Impact.
However, my main project was to work with a group developing a new initiative within the company.  We were working on creating an ambitious, yet a potentially highly rewarding new business approach.  The project provided me the opportunity to work closely with the dynamic Erica Swerdlow.
Another unforgettable highlight during that time was attending a panel with accomplished industry professionals as they discussed the issue of diversity in the field. Following the event, I was able to connect with each of the panelists who were surprisingly accessible and unexpectedly helpful. The insightful Oscar Suris, down-to-earth Andy Polansky, and thoughtful Kathy Cripps all offered their unique perspective and thoughtful advice to me.
My fellowship experience transcended all of my expectations. I was exposed to a new city, countless new career possibilities, and most importantly new friends and mentors. It was a journey that I could have never predicted, yet it was one that I am entirely grateful and thankful for. I am still exploring to find the best fit for me here in this world, but the skills, knowledge, and friends I have gained from this experience has given me the confidence that I will find my place.
Follow the LAGRANT Foundation website for information on their next call for applications. 
© Victoria Johnson 2014, all rights reserved.