Before applying to graduate school, Juanita Gordon wanted to do work that felt meaningful and fit into her career goals. She completed two AmeriCorps Vista service terms where she worked on a variety of projects from STEM education, grant writing, and product design. Her AmeriCorps experience allowed her to work at Electric Girls, a local nonprofit, and New Orleans City Hall.
AmeriCorps programs work to "eliminate the cycle of poverty." AmeriCorps aims to foster civic engagement through service and volunteering in various cities across the United States. They do this by inviting individuals to serve directly with local and national partners to tackle our nation's most pressing challenges. Every service year and host site looks different for every AmeriCorps volunteer!
Juanita shares how AmeriCorps impacted her career, allowed her to explore the City of New Orleans, and made her a better communicator. In this article, she focuses on the benefits of a service year and provides tips for anyone interested in AmeriCorps!
Tell us about your background and professional journey. What led you to AmeriCorps?
At Hamilton College, I majored in geosciences and minored in africana studies. Both of these disciplines drew me in and I knew I wanted some way to combine those interests. When I graduated in 2021, I knew I wanted to eventually attend graduate school potentially for science writing. I thought that a break before I immediately enter another program would give me the opportunity to rest. I applied to a summer AmeriCorps VISTA Summer Associate program in New Orleans to intern for the nonprofit Electric Girls. Their mission was to build the confidence of girls and non-binary folks in STEM education and science experiments. I gravitated towards Electric Girls as a young woman who just graduated with a geology degree. I believe in their mission and hopped on a plane to New Orleans the day after I graduated. 
Once in NOLA, I really liked many aspects of the city. The city was relatively small but felt so large. I will admit the heat in the summer of Louisiana took some time to get used to (especially as an upstate New York girl) but I loved exploring a city so different from what I grew up in. At the end of my summer AmeriCorps internship, I looked at job opportunities in New Orleans. At this point, I knew I wanted to do something in the realm of communications, perhaps even science writing. I enjoyed my thesis where I wrote and illustrated a guidebook for identifying carbonate sand grains. That's when I came across another AmeriCorps listing. The position looked for a Visual Design Coordinator at City Hall. The Visual Design Coordinator would help create "visual cues," graphics to replace written language to help provide support to residents in New Orleans who have low-English literacy or proficiency. I wanted to apply because as a Visual Design Coordinator, I would work in a communications-centered role. I would work toward my own personal goal of creating accessible content and information for a general audience.  
Can you describe what a week in the life of an AmeriCorps Fellow Fellow is like? How did this opportunity allow you to advance your career and expand your professional network?
I joined Electric Girls as an operations intern. I usually used St. Charles Street to get to the summer campsite; I often needed to arrive before the students did. In the morning, I dropped off supplies to classrooms and the daily lunch options. After a couple of hours, the other operation interns and I would collect the completed lunch menus and bring them to the kitchen. Before lunch, we would take inventory of the supplies and alert our supervisor if we were low on items. I counted many popsicle sticks that summer! At noon the operations interns would collect the lunch boxes and distribute them to the classrooms. In the afternoon, I would prepare the supplies for the next day's activities. For the younger classes, we help pre-build some of the activities during that time. My schedule remained rather consistent through the summer an opportunity arose where I made a lesson plan for students to create a thermal oven (with pizza boxes and foil) to bake smores. Truthfully, that summer was hot enough that the chocolate and marshmallows melted just from being outside. 
When I worked in City Hall, I would also take the street car in the mornings from my apartment uptown to the downtown office. At the beginning of the week, we would have a meeting with all of the members of Project Why. Project Why is an initiative out of Mayor Cantrell's office to build trust with residents. Project Why had various moving components to measure and built trust. My role to create accessible media for the Mayor's office was designed to build trust. During the day I focused on completing my task on Todoist, the task platform that we used in Project Why. If we had a prototype, we needed to meet residents to test our ideas. I would make sure our teams were prepared for testing. I created graphics, an SMS chat box, and Trust-o-Meters (our thermometer survey tool to measure aspects of trust). 
AmeriCorps helped me define what I wanted to do in media. Although my service terms seem different from each other, they built upon the skills I learned in my undergraduate studies and combined my interest in science and communication. AmeriCorps also helped me pursue my graduate studies as well. After the completion of a service term, a VISTA receives an education award that can be used to pursue a degree or for student loans. 
Participating in Project Why as an AmeriCorps VISTA gave me a taste of the work that I want to do in the future. For one year I could practice multiple techniques to find the best method to explain a complex process. That experience easily translates into helping determine the best ways to tell stories about science, climate change, and environmental policy. At Project Why, I appreciated the opportunity to tackle a variety of projects, from grant writing to product design. I've used many of the skills I learned in my service year in my graduate program. Recently, I used my previous experience designing an app layout for Project Why to help create an app for my business course.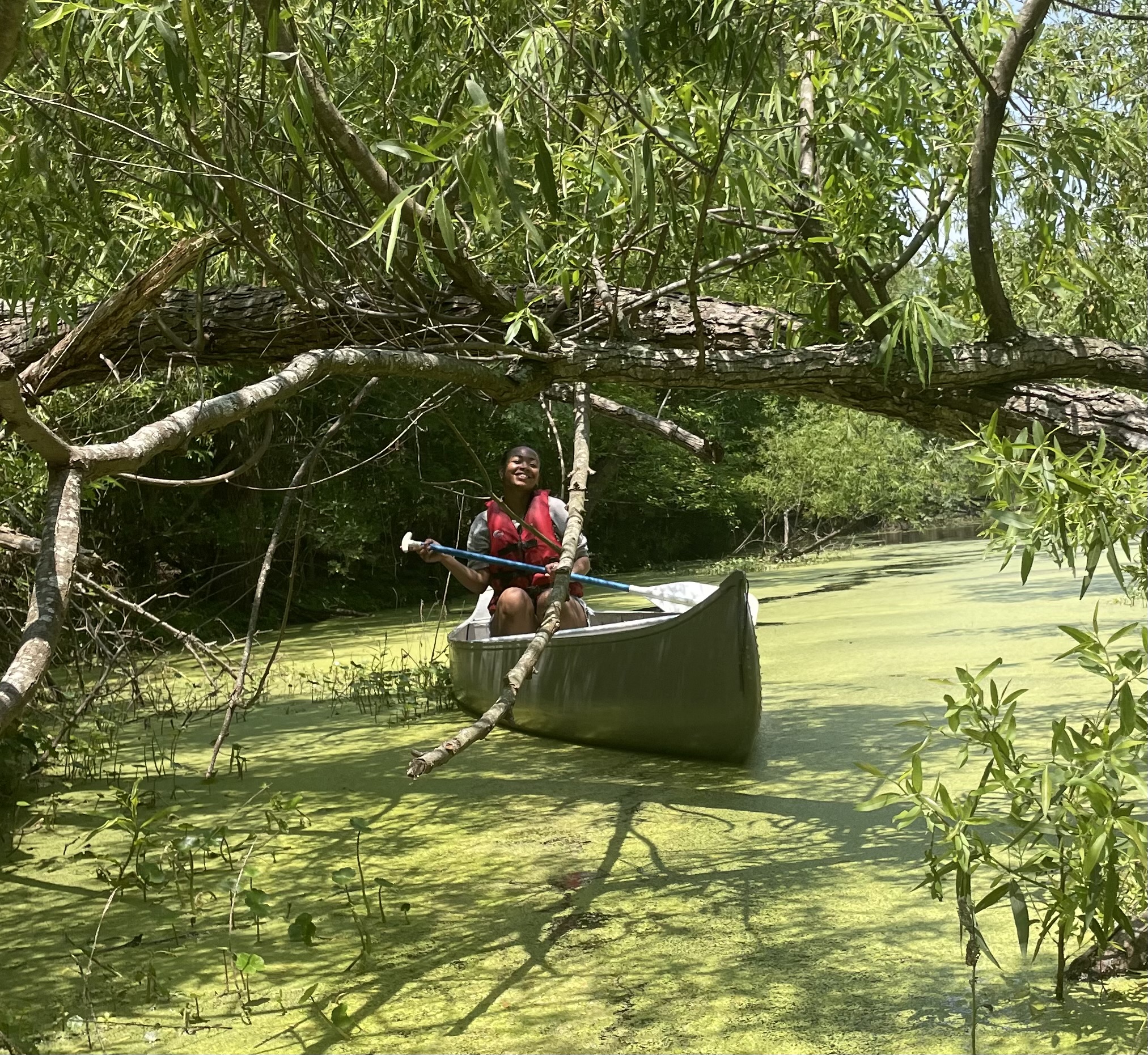 AmeriCorps aims to improve lives, strengthen communities, and foster civic engagement through service and volunteering. They do this by inviting individuals to serve directly with nonprofit organizations to tackle our nation's most pressing challenges.
Talk a little bit about how this mission has influenced the way you go about your work or view the world. Can you speak on your experiences in the program, including which organizations you worked with and how you collaborated with AmeriCorps members to serve the community?
Both of the host organizations I completed my service terms with spoke to goals I am passionate about. At Electric Girls, I could focus on sharing my interests in science with students. At Project Why, I could create content that improved the lived experience of residents in NOLA. I am happy that I found two host organizations that spoke to my interests and allowed me to help others. 
During my time at Electric Girls, I mainly worked on the behind-the-scene operations of running the summer camp. Electric Girls had a pretty small full-time team therefore they gave me many opportunities to pick up different tasks that caught my interest. During the robotics week at summer camp, I got really interested in building robots; the process reminded me of Legos. During the summer service term, I expressed interest to the executive director in learning about grant writing for nonprofit organizations and the director allowed me to help with the grant writing process. Smaller organizations allow you to try different tasks and gain experience in a variety of ways. 
When I first started working on Project Why, I joined the team in the middle of the Bloomberg Global Mayor's Challenge. The Challenge was a grant application where various cities around the world competed to win a grant from Bloomberg to fund a municipal project. We pitched a joint project with the road work department to show how measuring resident trust helps City Hall complete its duties. During the grant application, I helped create prototypes and graphics that we tested with residents. As an introvert, Project Why helped me learn how to approach strangers and ask questions that help me do my job better (a skill as a journalist I am grateful for now). 
After the Global Mayors Challenge, we shifted the purpose of Project Why to departments in City Hall. The Project Why team would set up weekly Lunch & Learns, career development training for City Hall employees focused on how to build trust with residents. A few times during my service year, we would table events to prototype ideas, conduct surveys, and explain Project Why's mission to residents.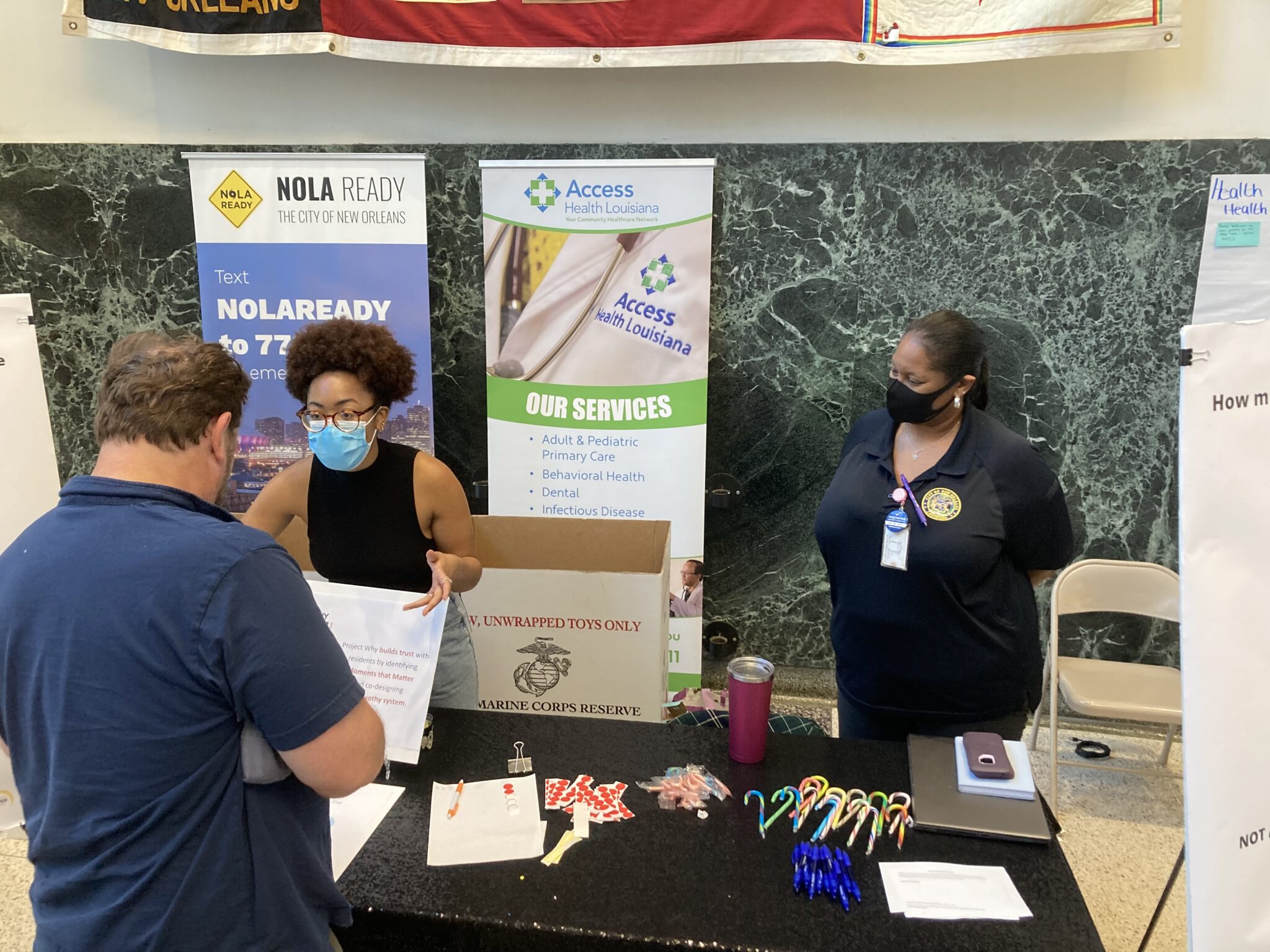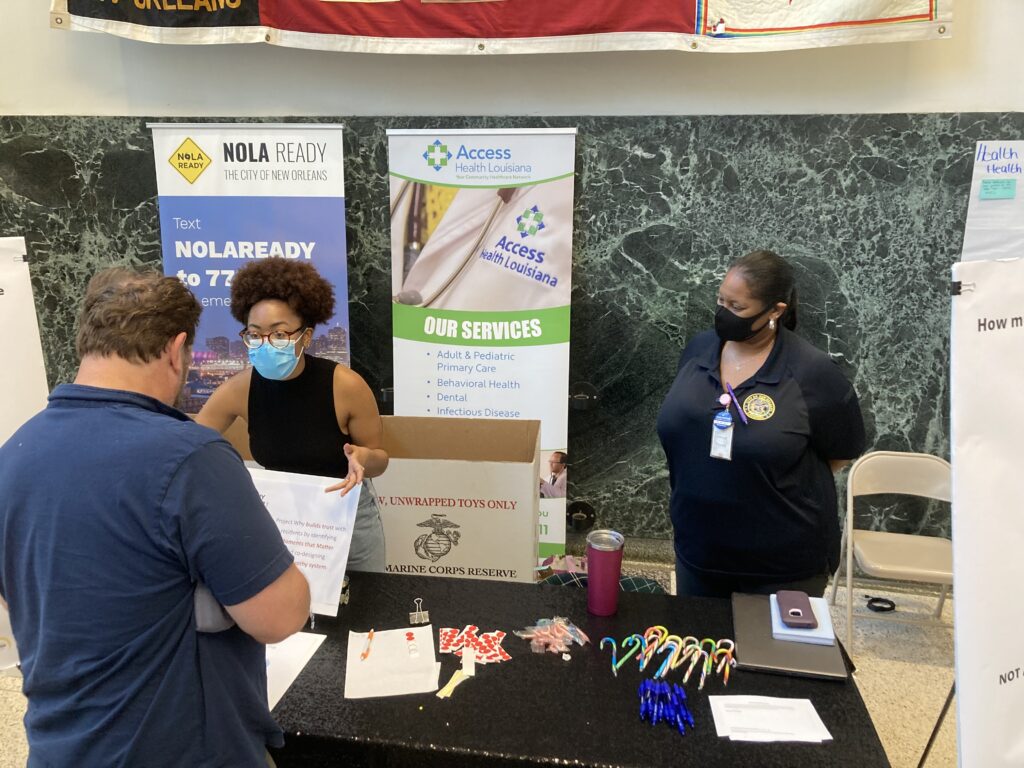 What advice do you have for others applying for AmeriCorps?
The amazing thing about AmeriCorps is that you can really experience the city where you volunteer. And cities have so many free things to offer! The stipend for AmeriCorps equals the poverty level wherever your host organization is located. New Orleans would have festivals that I could attend for free, like the March Madness Music Festival (where I saw Luck Daye right before he won his Grammy!). I signed up for additional volunteer activities where I could volunteer for a few hours and then receive a food or drink ticket. I went to as many free events as I could to travel around, eat new foods, and learn about NOLA. 
If you move to New Orleans for a service year, sign up for a library card! The Culture Pass allows residents to gain free admission to the New Orleans Museum of Art, Audubon Zoo, and the Aquarium. Many cities have programs such as the Culture Pass for residents and they are a great opportunity to explore on a budget. 
Are you interested in an AmeriCorps service year? Bookmark AmeriCorps to your ProFellow account. Be sure to check out this article, The AmeriCorps VISTA Experience: An Interview with Kelly Olivo, for more information about the program!
---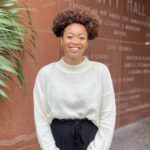 Juanita Gordon was a 2022 AmeriCorps Fellow and has an M.S. in Journalism from Columbia University. She has interests and skills in GIS, graphic design, and rocks. At Columbia University, Juanita chose classes focused on climate change, copyediting, and newsroom management. She hopes to write stories that intersect with sustainable actions and data-driven solutions to combat climate change. Juanita was a 2022-2023 Editorial Intern at ProFellow and is an Environmental Justice Fellow at Inside Climate News.
© 2023 ProFellow, LLC all rights reserved.