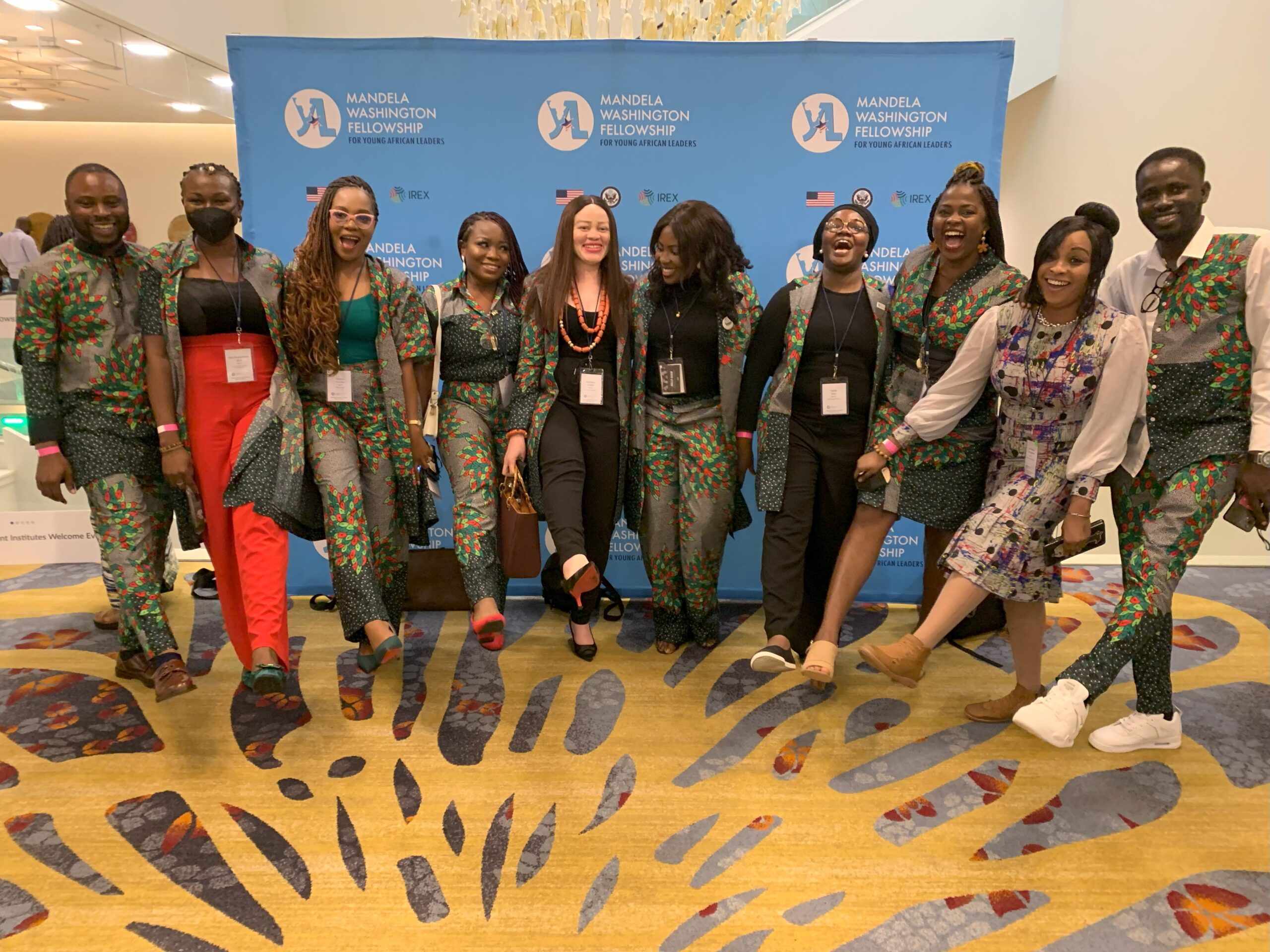 The Mandela Washington Fellowship was created under the Young African Leaders Initiative (YALI) by the US Government. It aims to bring ambitious, early-career leaders from Sub-Saharan African Countries to the U.S. for academic and leadership training, and foster cultural exchange. Fellows are provided with opportunities for professional development, networking, and support for their creative endeavors.  We had the pleasure of interviewing Racheal Inegbedion, a 2021 Fellowship Alumna, to learn about her time as a Mandela Washington Fellow from Nigeria. She also details what made her application stand out for others who want to apply for the Fellowship!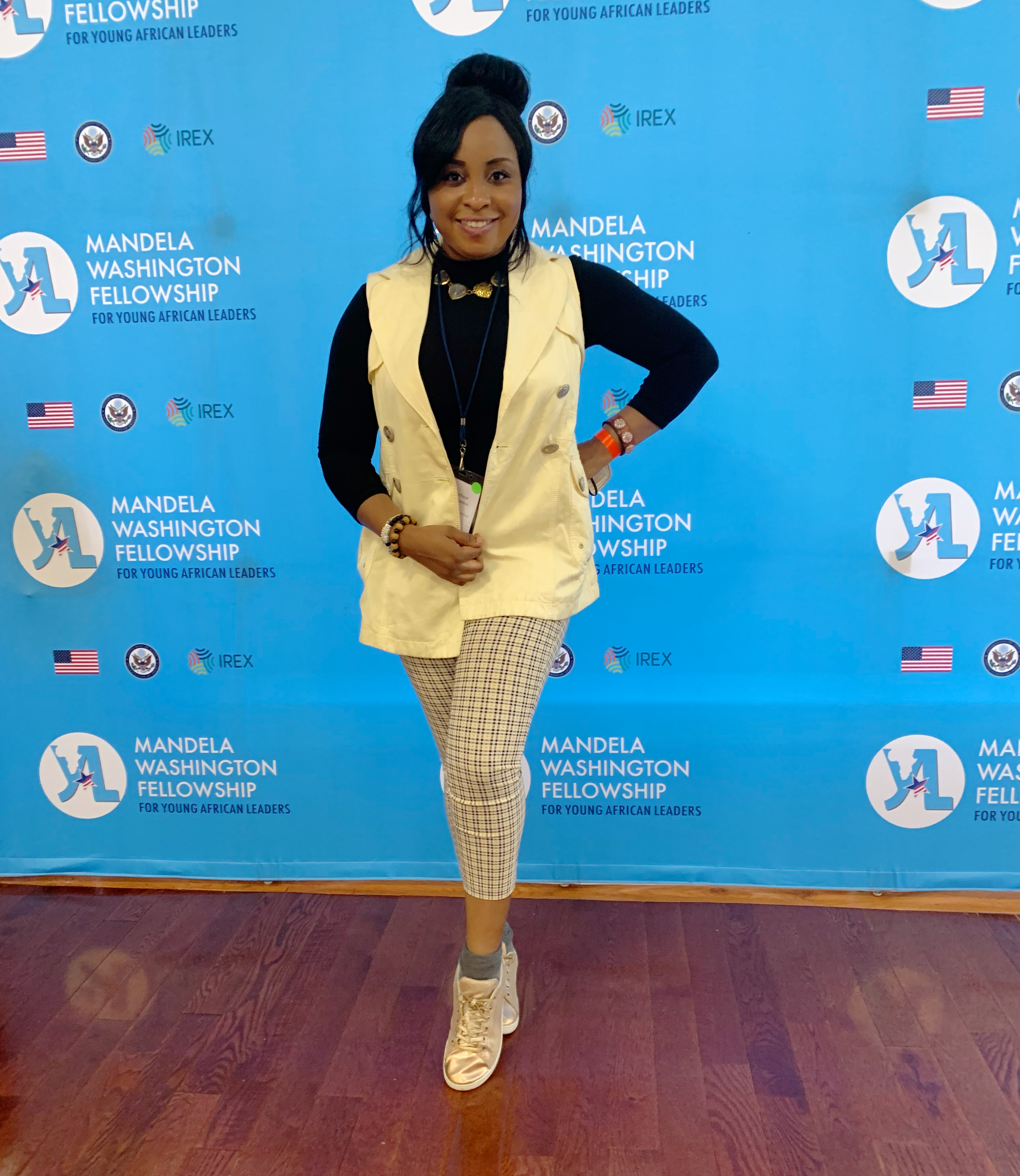 Tell us about your academic and professional experiences. What inspired you to apply to the Mandela Washington Fellowship?
As someone with a background in Modern Languages, professional certifications in disability rights, project management, assistive technology, and robotics, as well as postgraduate studies in sustainable development from the University of St. Andrews in Scotland, my academic and professional experiences have shaped my commitment to making a difference in the lives of individuals with disabilities.
I am the Founding Executive Director of the non-profit organization "Special Needs Initiative for Growth (SNIG)." Our organization provides comprehensive empowerment tools and resources to promote education, human rights, health approaches, and career development for persons with disabilities (PWDs) in Nigeria and other parts of Africa.
Since 2017, I have had the privilege of facilitating several community projects, through which we have provided technical and vocational training support to over 11,000 children and young adults with various disabilities such as blindness, Down Syndrome, cerebral palsy, and autism spectrum disorders throughout Africa. We achieve this through information technology, IT entrepreneurship, employment, soft skills, and mentorship.
One of the most rewarding aspects of my work is witnessing the transformative power of our capacity-building and career-based programs. Over the years, we have helped several young adults with disabilities gain access to the workforce in diverse fields such as journalism, music production, education technology, and logistics, allowing them to take up roles in those fields.
In addition to our direct programs, I manage a series of employment workshops focusing on PWDs' access to employment. We sensitize employers to create an enabling environment and provide business development services for employees with disabilities. Furthermore, we strive to motivate employers to hire individuals with disabilities and promote accessible business settings.
Collaboration is crucial in achieving our mission, and as the Executive Director, I actively partner with Civil Society Organizations, government, and intergovernmental agencies to develop and implement strategies and protocols in defense of the human rights of persons with disabilities. We aim to ensure that PWDs have equal opportunities and can access Nigeria's necessary support and resources.
The impact of our work in our organization is significant to me, with the focus, passion, and tenacity of the board members and the organization's team members. I am driven by the desire to be a global voice in addressing the socioeconomic challenges that individuals with disabilities encounter. By empowering PWDs and advocating for their rights based on the Africa Disability Protocol, we aim to create a more inclusive society where equal opportunities are accessible to all.
This unwavering commitment to making a positive change inspired me to apply for the Mandela Washington Fellowship. It was a unique opportunity to enhance my leadership skills further and deepen my understanding of civic engagement. The chance to work on Public Diplomacy and Modern Democracy and foster an exchange of ideas, challenges, and critical solutions to various pressing issues resonated deeply with me. We focused on areas including health, education, disability, gender management, climate change, digital inclusion, employment, poverty, and youth development.  The Fellowship represented a platform where I could connect with like-minded individuals. I wanted to expand my knowledge and gain new perspectives to strengthen my organization's impact and drive sustainable change in Nigeria and beyond.
The Mandela Washington Fellowship seeks to empower young African leaders through academic coursework, leadership training, and networking at a U.S. higher education institution. What was this experience like for you? How did it help you advance your career and expand your professional network?
Participating in the Mandela Washington Fellowship was a transformative experience for me as a young African leader. It provided me with invaluable opportunities for academic growth, leadership development, and networking at prestigious U.S. higher education institutions. I had the privilege of attending the Presidential Precinct in Charlottesville, Virginia, and the University of Massachusetts Amherst, where I further honed my skills and expanded my professional network.
While at the Presidential Precinct, I engaged in a Leadership Program in the Civic Engagement track. Through intensive coursework, I delved into health, education, disability, gender management, climate change, digital inclusion, employment, poverty, and youth development. The coursework provided me with a deeper understanding of these complex issues and equipped me with practical tools to address them effectively. For instance, I learned innovative approaches to implementing inclusive educational and employment practices for individuals with disabilities, utilizing technology to enhance accessibility and promote learning. I also learned to deliver "TED Talks," crucial for sharing the motivation behind our work. I also gained insights into sustainable development strategies and effective project management techniques, enabling me to enhance the impact of my organization's initiatives.
The leadership training component was instrumental in advancing my career. I had the opportunity to refine my leadership skills, including communication, strategic planning, and team management. Through interactive workshops, I learned effective advocacy techniques, negotiation strategies, and how to inspire and motivate others. These skills have proven invaluable in my role as the Founding Executive Director of SNIG and have enabled me to lead my team more effectively.
Another significant aspect of the Mandela Washington Fellowship was the opportunity to network with fellow young African leaders and professionals from various fields across 46 Sub-Saharan African countries. The program brought together a diverse group of individuals with whom I formed meaningful connections and built lifelong relationships with like-minded individuals.
For example, after my experience at the University of Massachusetts Amherst, I collaborated with a Fellow from Nigeria named Ojooluwa Ibiloye, who specializes in coordinating YouthCAN workshops, which trains young Nigerians to develop skills to collect data and use social media to mobilize for policy action. Together, we explored ways to proffer capacity-based training for youths with disabilities and non-disabled youths on existing Nigerian policy frameworks to increase their participation in civic leadership. We strengthened their level of active involvement by empowering vulnerable youths with disabilities and their non-disabled counterparts in civic and public policies and activities that affect them.
Similarly, the Fellowship enabled me to collaborate with another Fellow from Malawi who is the Co-founder of Salama Africa Organization, an NGO that provides arts services and educational resources to refugees in the Dzaleka refugee camp in Malawi. Most recently, Toussaint Farini and I won the 2023 Leveraging Innovations in New Communities (LINC) Grants. We are developing a short documentary featuring ten young adults with disabilities in Lagos, Nigeria, and the Dzaleka Refugee Camp. The film aims to promote inclusion and advocate for disability employment, inspired by the late Judy Huemann's legacy. The documentary will highlight the participants' employment journey and the barriers they face. We hope it will be a platform for dialogue between disabled individuals and hiring managers to encourage compliance with disability rights legislation and foster truly inclusive workplaces across both countries.
Together, as Fellows, we have learned to combine our knowledge and expertise to create impactful projects. This collaboration enhanced the quality of our work and opened doors for future funding opportunities and partnerships.
The academic coursework, leadership training, and networking opportunities offered practical knowledge and experiences that I could directly apply to my work promoting the rights and empowerment of individuals with disabilities. I had the privilege of interacting with renowned academics, industry leaders, and policymakers who shared their insights and provided guidance. The connections I made continue to serve as a valuable support system, enabling me to collaborate with fellow changemakers and leverage their expertise and resources.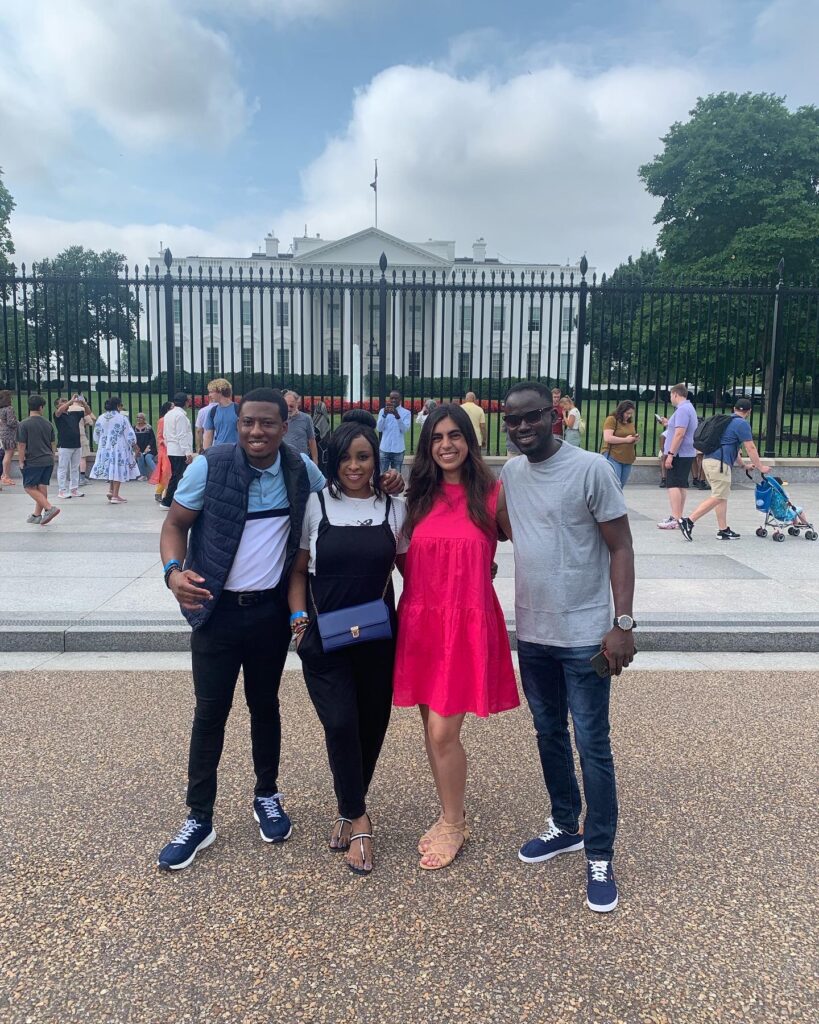 What were some of your favorite takeaways from the Mandela Washington Fellowship? How has participating in this Fellowship benefited you?
One of the most valuable aspects of the Fellowship was the academic coursework and training I received. At the Presidential Precinct and the University of Massachusetts Amherst, I had the opportunity to deepen my understanding of critical issues such as disability rights, project management, and leadership. Through interactive lectures, case studies, and hands-on projects, I gained new insights, research methodologies, and practical skills that I could immediately apply to my work. For example, I learned about evidence-based practices in promoting servant leadership and acquired project management techniques to enhance the effectiveness of our community projects.
The Fellowship also provided me with exceptional leadership training opportunities. Through workshops, seminars, and group exercises, I honed my leadership skills and gained a deeper understanding of my strengths and areas for growth. I cultivated skills such as effective communication, strategic planning, and team management.
Another of the major advantages of the Fellowship was the opportunity to connect with fellow African leaders and professionals from diverse backgrounds. Building relationships with like-minded individuals with a common vision has been immensely valuable. These connections have provided a support system, enabling me to exchange ideas, seek advice, and collaborate on projects. For instance, I have stayed in touch with a fellow participant who works in the field of assistive technology, and we have collaborated on innovative projects to create accessible learning tools for individuals with disabilities. These network connections continued to inspire, encourage, and collaborate long after the Fellowship concluded.
The Fellowship exposed me to a wide range of best practices and innovations in my field. Through guest lectures, site visits, and discussions with industry leaders, I learned about cutting-edge approaches and successful initiatives from around the world. This exposure has empowered me to adopt innovative strategies in our organization's programs and initiatives.
Participating in the Fellowship has significantly increased my confidence and sense of empowerment as a leader. The recognition and validation I received through the selection process and the interactions with experts and mentors have helped me overcome self-doubt and embrace my capabilities. This newfound confidence has translated into bolder initiatives, more effective advocacy, and stronger leadership within my organization and the wider community.
In summary, the Mandela Washington Fellowship has provided me with a wealth of knowledge, skills, connections, and empowerment. The expanded knowledge and skills gained from the academic coursework and training have strengthened my ability to make a difference in the lives of individuals with disabilities. The network connections I formed have facilitated collaborations and support, while exposure to best practices and innovations has inspired me to implement impactful initiatives. Above all, the Fellowship has boosted my confidence and empowered me to be a more effective leader. These takeaways have been instrumental in advancing my career and have positively impacted my personal and professional growth.
What were some highlights in your application that made you a successful candidate? Any advice for other Mandela Washington Fellowship applicants?
I believe there were several highlights that contributed to my selection as a candidate.
My application showcased my deep passion and commitment to promoting the rights and empowerment of individuals with disabilities. I emphasized my extensive experience in the field, including my role as the Founding Executive Director of SNIG and the numerous community projects I facilitated.
Clearly articulating your commitment and showcasing your track record in your chosen field is crucial. Provide specific examples of the initiatives you have undertaken, the challenges you have overcome, and the outcomes you have achieved. Make sure to include instances of your ability to lead, partnerships with civil society and government organizations, and articulate how you want to impact your country and Africa positively. You should also clearly communicate your vision for creating positive change beyond your immediate community or country. Showcase your engagement in global networks, partnerships, or initiatives, demonstrating your commitment to addressing broader challenges.
Interested in applying to the Mandela Washington Fellowship? Create a free Profellow account and bookmark the Fellowship to prepare for the upcoming application cycle!
And finally, what advice do you have for young African changemakers who wish to be where you are today?
To young African changemakers, the first and most crucial advice I can give is to identify and pursue your passion. Find a cause or issue that deeply resonates with you and aligns with your values. Following your passion will motivate and drive you to overcome challenges and make a lasting impact.
Be resilient and persistent. The path to creating meaningful change is often filled with obstacles and setbacks. Continuously learn and seek knowledge. As a changemaker, committing to lifelong learning and seeking knowledge in your chosen field is essential. Stay updated with the latest research, best practices, and innovations that can inform your work. Attend workshops, seminars, and training programs to enhance your skills and broaden your understanding.
Collaboration and networking are key to amplifying your impact and creating sustainable change. Seek opportunities to collaborate with like-minded individuals, organizations, and communities. Build strong networks that can offer support, resources, and expertise. Collaborative efforts can lead to innovative solutions, shared learning, and more significant collective impact.
By embodying these principles, you can navigate the challenges, amplify your impact, and create lasting change in your communities and beyond. Remember that your journey as a changemaker is unique and yours alone!
Interested in other Fellowships for Young Africans? Sign up today to discover and bookmark more than 2,500 professional and academic fellowships in the ProFellow database.
---
Racheal Inegbedion is the Founding Executive Director of the Special Needs Initiative for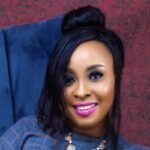 Growth (SNIG), empowering persons with disabilities through demand-driven ICT tools and resources for inclusive education and employment opportunities. She is an Ashoka young changemaker and a 2021 Mandela Washington Fellow Alumna. She is a Global Exchange on Religion in Society Fellow by the European Union External Action. Google has recognized her as a "Google Leaptaker" for empowering youths with disabilities in Africa through STEM and Robotics. Racheal is a board member of the World Institute on Disability; she contributes to the organization's mission of promoting the inclusion, rights, and justice of individuals with disabilities.
© 2023 ProFellow, LLC, all rights reserved