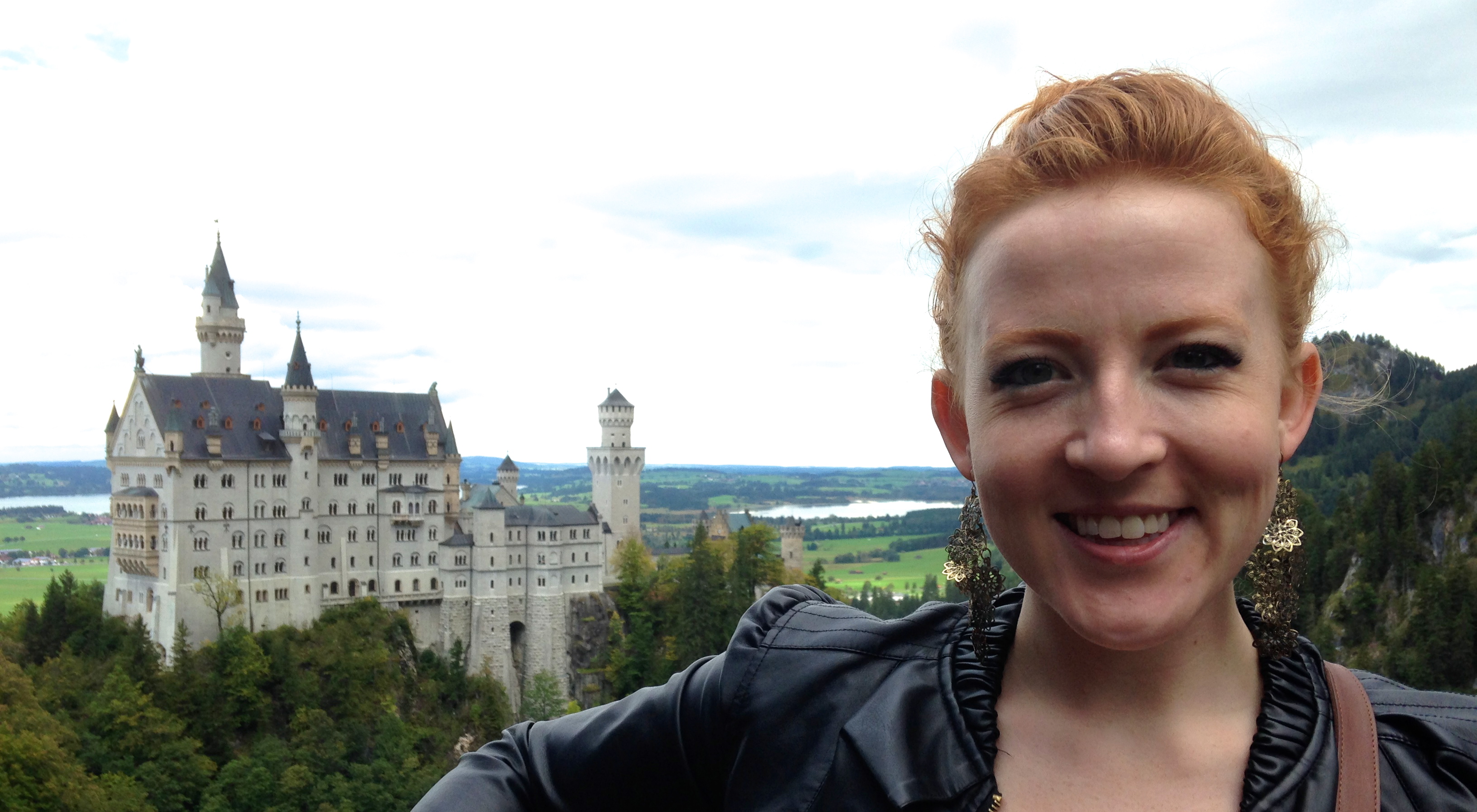 The Alexander von Humboldt Foundation's German Chancellor Fellowship provides the opportunity for young leaders from the U.S., Russia, China, Brazil and India to pursue a research-based self-designed project during one year in Germany. The fellowship seeks prospective thought leaders from a broad range of professional fields such as politics, public administration, law, business and the arts. Fellows are supervised by host organizations that Fellows select themselves during the application process. In addition to a generous stipend and mobility allowance, fellows are provided a language scholarship for a two-month intensive language course in Germany. Also, fellows participate in a two-week study tour of Germany, the Foundation's annual meeting with a reception held by the Federal President, and a meeting in Berlin, which includes a reception at the Federal Chancellery.
To learn more about this extraordinary opportunity, we interviewed current German Chancellor Fellow Kari Foss, who is researching the influence of the German and US antitrust and competition laws on agriculture. Kari is being hosted by the Bucerius Law School in Hamburg.
1. What inspired you to apply for the German Chancellor Fellowship?
I applied to the German Chancellor Fellowship for a couple of reasons. I was graduating from law school, but did not know if I should go directly into practice or keep studying by obtaining a L.L.M. or PhD. The fellowship provided me the opportunity to conduct research in a field I found interesting, and afforded me the time to see if I wanted to pursue a more academic route or if working in the industry was a better fit. Also, I have a bachelor's degree in German. I have always wanted the chance to live and work in Germany, and this fellowship provided me that opportunity. The fellowship also provides more funding and opportunities than similar ones, such as the Fulbright. For example, we have the opportunity to meet the Chancellor of Germany, Angela Merkel. The fellowship provides countless networking experiences in all types of fields, from teaching, to law, to architecture. Also, because the fellowship includes participants from the U.S., China, Brazil, and Russia, we have a chance to really get to know people from other cultures and countries.
2. How did you identify a host institution for your fellowship? 
When I first started looking for a host institution, I asked some former professors from my German courses if they knew of anyone who could be a host. They did not, so I started researching places online and through Google searches. My project was about antitrust and agricultural law, so I looked up international law firms dealing with antitrust, bloggers in antitrust, agricultural corporations, laws school, and any university that has a law program or professor in my field of research, and institutes, such as the Max Plank Institute.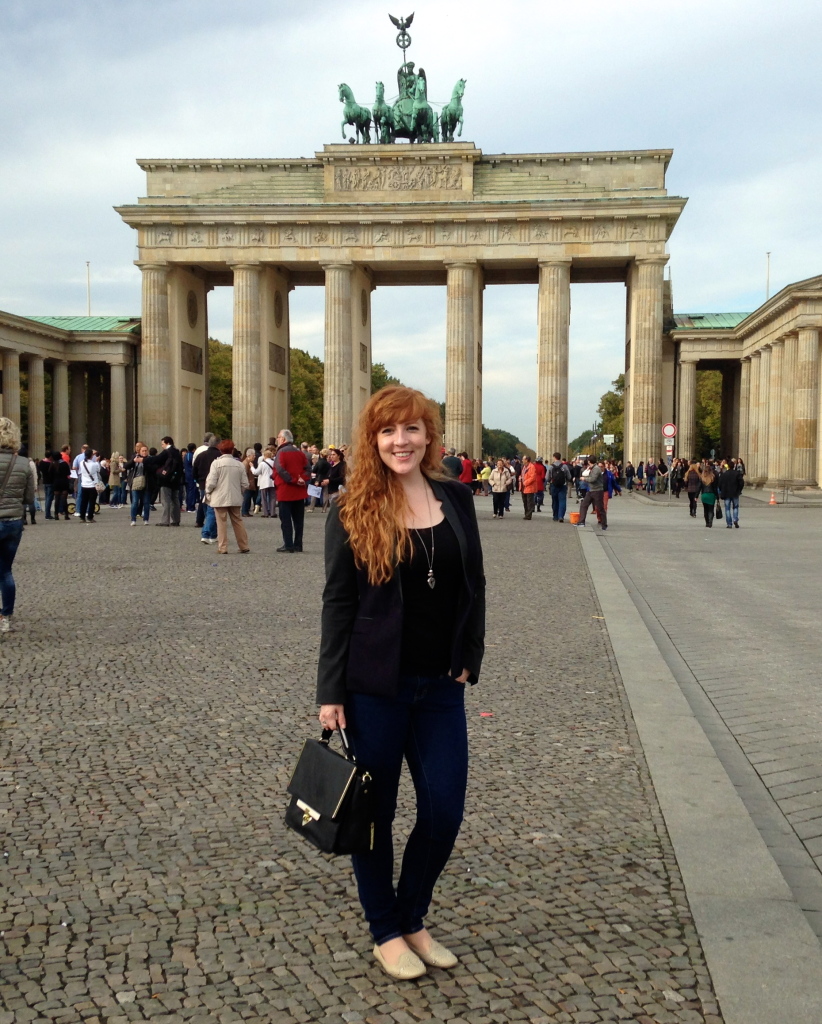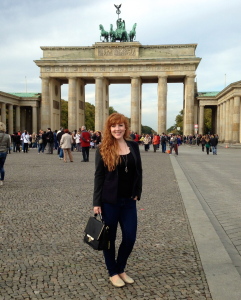 I then emailed the directors of those places (or really any contact person) and asked if they could host me. In some cases, I cold-called the office (using Skype) and directly talked with someone. Many people I talked with politely said no, but then they gave me another person to contact. By the end of my cold calling and emails, I talked to 37 people and I had about 6 host options. I choose the best one for me, Bucerius Law School. It has a library, courses I can audit, professors that are also partners of law firms, and is located in a great place to live, the city of Hamburg.
3. What tips would you give others applying to the German Chancellor Fellowship?
In terms of the application, brag about yourself, do not be humble. The fellowship is looking for leaders who stand out from the crowd. Have a concise plan on how you will attack the project and how Germany is where you need to be to fulfill the requirements of the project. Also, write about how Germany's 'way' will be guiding the project and will give the solution for your home country. Have a problem and solve it, using Germany as an example and guide.
If you are selected for the interview, be confident in yourself and sell your project. The fellowship is really investing in you as a person. They want to see you succeed, not only in your work and career, but also in your capabilities of leading in your field.  So when they ask "What will you be in the next 5 years?" (which they will), have something to say, even if you are unsure of what you want to do in the future. Don't say you are unsure in the interview, because leaders always have a plan. If you want to go into academia, don't just say I want to be a professor; say, " I want to go and be a director of a major think tank back home, in order to influence policy decisions of my home country." Overall, have a good time in the interview and smile.
Kari Foss earned a JD from the University of South Dakota School of Law in May 2014, and a bachelors degree in Political Science and German at Concordia College in Moorhead, MN. Previously, she was a legal research intern for the Department of Social Services of South Dakota and interned for U.S. Senator Al Franken.
© Victoria Johnson 2015, all rights reserved