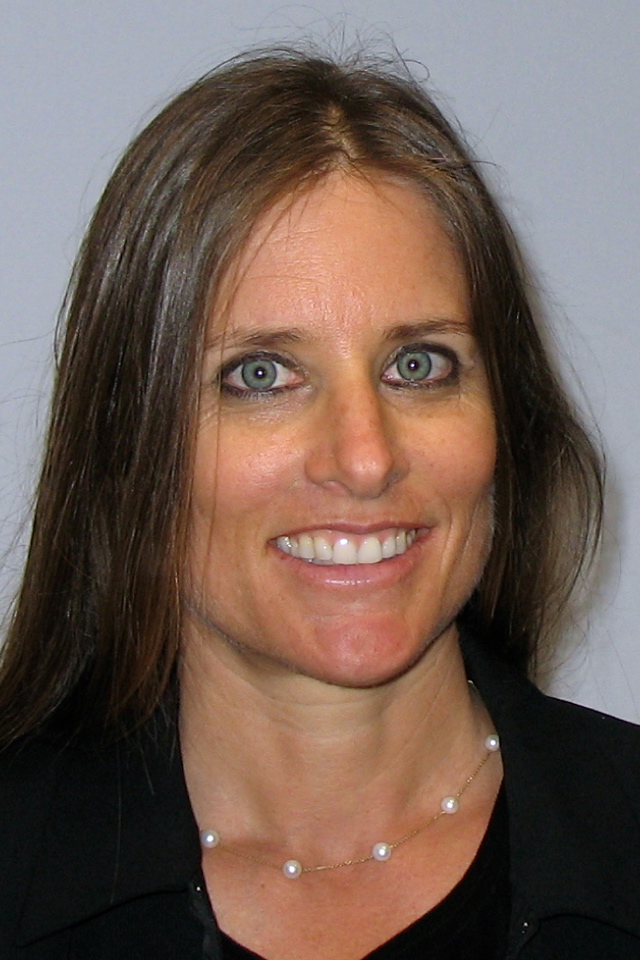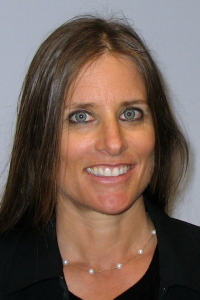 The Ian Axford Fellowship in Public Policy is a unique opportunity for exceptional mid-career professionals from the U.S. to spend 7 months in New Zealand preparing a self-designed research project in public policy. Administered by Fulbright New Zealand, the fellowship was established in 1995 by the New Zealand Government to reinforce links between New Zealand and the U.S. Fellows are hosted by a government agency in Wellington, New Zealand's capital, which is chosen by the candidate prior to the project. Fellows are provided a generous stipend and participate in a special orientation program that highlights New Zealand's unique geography, history and cultural heritage.
As an Ian Axford Fellow in New Zealand in 2012, Cornelia Weiss studied New Zealand's military respect for human rights and the rule of law in operations. We interviewed Cornelia to learn more about her unique project, how she identified her host institution and her tips for the application process.
1. What inspired you to apply for the Ian Axford Fellowship in Public Policy?
I applied for the Ian Axford Fellowship to learn from the New Zealand Defence Force how a military actualizes respect for human rights in military operations. I have served for over two decades as a U.S. military officer (I currently hold the rank of colonel in the reserves). The impetus for my research was the disturbing assertion from some military colleagues in the Western Hemisphere that "to win you've got to violate human rights." Yet, the reality is that violating human rights impacts operations negatively on the tactical, operational and strategic levels. For example, in March 2012, a U.S. soldier massacred Afghan children and adults as they slept. For two months following the incident, U.S. forces in that area ceased all operations and opposing forces re-established themselves. Further, from a pragmatic military operational perspective, human rights violations requires governments to use limited time and energy to focus on the violations rather than on the mission. As such, not only do human rights violations create danger to the broader mission, they also create danger for the daily mission because the commander cannot focus on them. From a strategic military and political perspective, human rights violations shape public perceptions that have implications for a nation's ability to influence the future. As stated by Clausewitz, a German military practitioner-philosopher revered in many military circles: "The soldier trade, if it is to mean anything at all, has to be anchored to an unshakeable code of honor. Otherwise those of us who follow the drums become nothing more than a bunch of hired assassins walking around in gaudy clothes – a disgrace to God and mankind."
Research on what causes lack of respect for human rights includes the Peers Report on the My Lai massacre during the Vietnam War, as well as research on more recent incidents including the torture and abuse of prisoners at Abu Ghraib prison in Iraq. Yet, this research does not address what may enable respect. My study on respecting human rights and the rule of law included more than 100 interviews from Prime Ministers to privates, and visits to numerous military camps including those in Timor Leste (East Timor). The Ian Axford Fellowship gave me the opportunity to undertake this research and break new ground.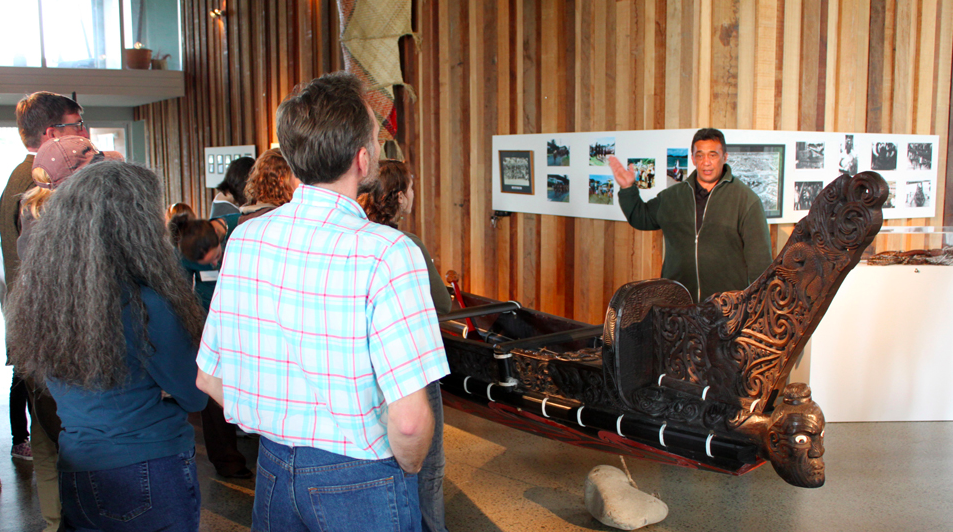 2. What is your project and how did you go about designing it?
In 2012, I went to New Zealand to understand the cause of New Zealand Defence Force (NZDF) respect for human rights in military operations as proactively demonstrated by the NZDF in Bosnia, Bougainville, Timor Leste and Afghanistan.
New Zealand's respect for human rights in military operations is one of its great, unacknowledged strengths. While not flawless and with the complications of contradictions, New Zealand can offer the world the beginnings of a blueprint. While certain of the elements of the blueprint may not be transferable, others are. While based at the Defence House, I had interviews and discussions with over 100 individuals (from recruits to former Prime Ministers, from current to retired NZDF members, and with members of the legal, political and academic communities). I observed the NZDF in Timor-Leste, visited military camps, and was welcomed onto the Army Marae (a meeting grounds of the Māori community). I observed Laws of Armed Conflict training, Rules of Engagement pre-deployment training, a court-martial, an Officer Selection Board, Command and Staff College Leadership training, part of a Land Warfare Officer Selection Exam (a multi-day oral exam for potential commanders), and a NZDF military law conference.
I found policies and practices that enabled respect for human rights through military thinking and actions at the tactical, operational and strategic levels. These were accomplished through the NZDF's selection process, training, self-leadership, size, types of operations, force composition, and culture, as well as New Zealand political leadership and New Zealand culture.
An important part of the research project is policy recommendations. One of my recommendations is currently being undertaken. Based on my research, I recommended that the New Zealand government develop a National Action Plan to fulfill the United Nations Security Council Resolution (UNSCR) 1325. This resolution recognizes the ineffectiveness of peace and security plans, which exclude, ignore and reject women. I anticipate some of my other policy recommendations will be fulfilled in the next decade.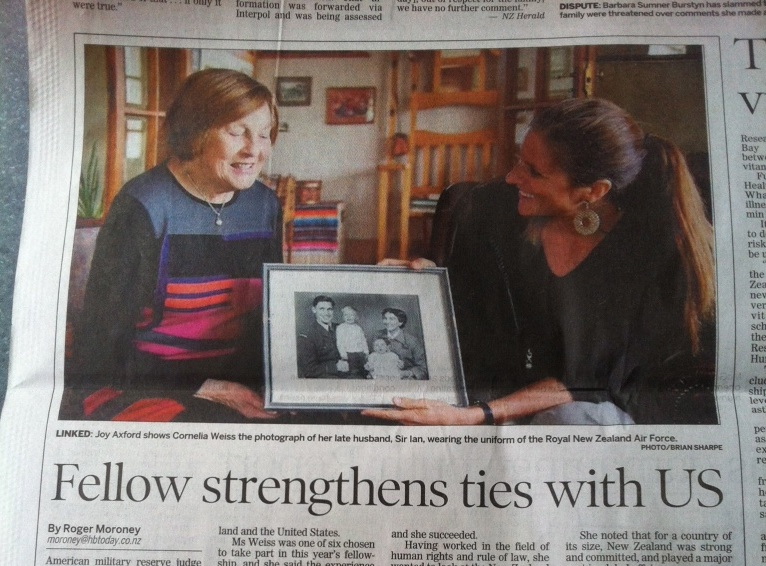 3. What tips would you give others applying to the Ian Axford Fellowship?
When I applied, I was uncertain whether my application would have any traction because my application addressed the military. I feared that the military aspect of my proposal would create an immediate reaction against my proposal despite its stated desire to understand what enables respect for human rights and the rule of law. So, recommendation number one: don't let doubts keep you from applying.
As to what the Ian Axford Fellowship program is looking for in candidates, I can only surmise that they are looking for quality proposals and quality candidates. I think my application stood out because it was unique. It proposed an original piece of research on questions related to human rights, rule of law, military and security with practical implications.
My second recommendation is to spend a lot of time developing the application and preparing for the interview. Draft your proposal and then share it. Ask people to help you throughout the process. For example, you will need a letter from a host agency in New Zealand as part of the application. You need help to identify and make the right contacts within those agencies. The people in those agencies will be investing a lot of time and energy on you. You need to prove to them that their investment is worth it. Talk with as many New Zealanders in your field of expertise as you can. Find U.S. mentors with contacts and connections in New Zealand in your field of study. They will help you during the application stage as well as during the interview stage. As for the interview, prepare for it! Find out as much as you can about the prospective interview committee. Know your elevator speech about your project and include why it is important for public policy. Be humble. Do not go into the process with the attitude that you will be "teaching" New Zealanders how the U.S. does things. You are applying to go to New Zealand to learn from them.
Cornelia Weiss is a colonel in the US Air Force Reserve Judge Advocate General Corps. She holds a Bachelor of Arts in Women's Studies from the University of Utah, a Master's degree in Security and Defense Studies from Chile's National Academy of Strategy and Policy Studies, and a Juris Doctor from Vanderbilt University School of Law. A graduate of the Inter-American Defense College, she has served in Latin America, the Pacific, and Europe.
© Victoria Johnson 2015, all rights reserved