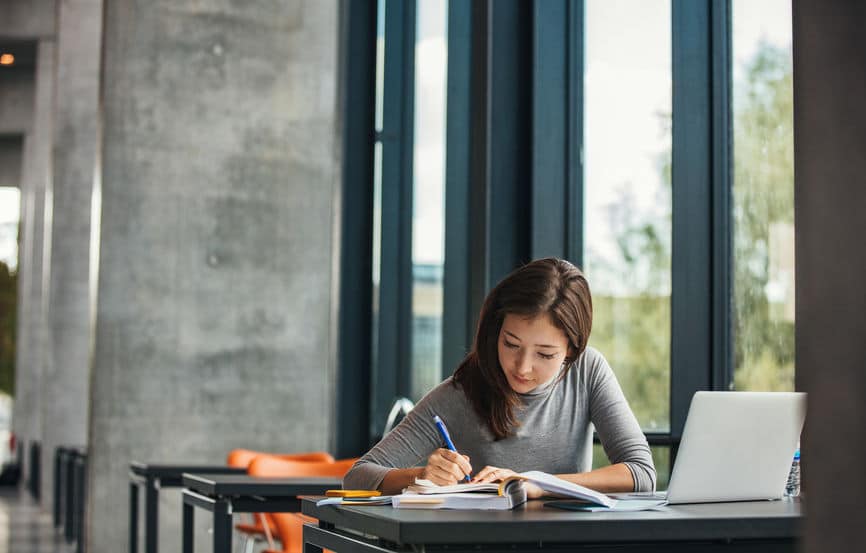 By Deborah Vieyra
Are you starting to feel as though PhD stands for Pretty hard Decision? The choice to commit the mental energy to a PhD program is one thing; the choice to dedicate about five years of your working life to pursuing a terminal degree might be quite another. For many, it is simply not an option to forgo a full-time income for the length of time it takes to finish a PhD. Add expensive tuition to the mix and getting a PhD may begin to feel far beyond the realm of possibility.
This is however no reason to give up on your academic dreams. Don't let the external obstacles get in the way of achieving your goals. Completing a PhD could be the greatest achievement of your life, as well as the most pivotal step you take on your journey to becoming a specialist in your field. There are numerous options for fully funded PhDs out there — your task is to find the appropriate one for you. Remember that universities are seeking outstanding PhD candidates as much as you are seeking them.
Here are three tips to help you with the PhD application process.
#1 Get informed
As you gather information about your available options, the best way to find out the details you need is to go straight to the source. Not all information is listed on university websites, particularly when it comes to the financial details of each funding opportunity. By speaking directly to the universities of your choice, you will be able to get the exact details of what they are looking for as well as the funds they have allocated to each research area. You will also be able to decipher the specifics of each option, such as whether they offer a living stipend or other financial benefits.
This is your first major assignment as a would-be PhD student. Find out as much as you possibly can about the options available to you. Seek out universities that are specifically focused on your areas of interest. Universities have funding available for specific subject areas within each field. By finding out where a university's focus lies, you will be able to sculpt your proposal in such a way as to make it appropriate to their needs.
Speaking to a university representative will give you access to first-hand information and personal advice. This will allow you to weigh up whether the programs they offer are well suited to what you desire to achieve. See it as the first bit of practice for the research you are about to embark on.
#2 Get insider advice
Who are the best people to give you advice on how to apply to your dream PhD program? The people who have walked this path already, of course! Current or past PhD students who have been through the application process will be your ultimate guide through the application process. While you have the universities of your choice on the phone, ask them if they provide you the contact information of current PhD students.
The information you can get by talking directly to students is invaluable, and probably not accessible from any other source. From finding out the current focus of the specific department, to getting advice on wading through the bureaucratic side of the application process, you may just find allies that will accompany you right up until your acceptance letter. Hopefully you will be able to return the favor to an incoming student in the future.
#3 Make connections to PhD advisors now
The next connection you will want to make is with potential advisors. By getting in touch with advisors at this point in the process, you will gain a competitive edge over other applicants. The earlier you are able to establish a relationship, the better. By the time they get your application in, you will not be just another name on a piece of paper. They will respect the initiative you took in reaching out and will appreciate your passion for your field.
In addition to this, it will give you an opportunity to see if this is genuinely someone you can do you best work with. Remember that your relationship with your advisor will become one of the most important in your academic life. You should select them as carefully as they select you.
Now it's time to get off the starting block and make strides towards that successful PhD application. Turn that Pretty hard Decision into Pursuing a higher-ed Dream. Good luck!
Deborah Vieyra is a Fulbright alumna from South Africa who completed her MA in Applied Theatre Arts at the University of Southern California. She now works as a writer, proofreader and performer in Vancouver, Canada.
© Victoria Johnson 2018, all rights reserved.