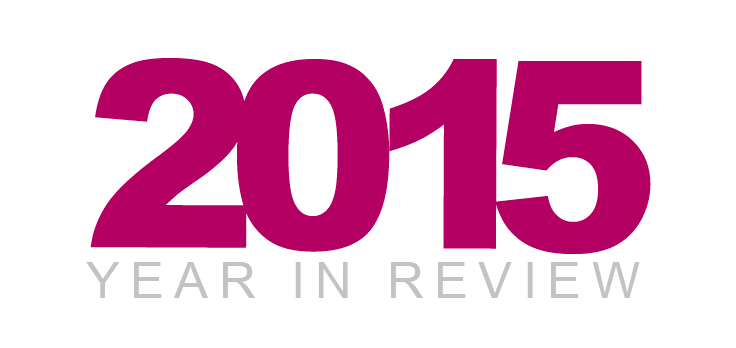 Can you believe 2015 is already over? We can't! Thanks to you, our readers, ProFellow helped thousands more fellowship seekers, alumni, fellowship organizations and fellowship advisors discover, promote and win fellowships. We wanted to take this opportunity to share what we accomplished together last year and set goals for the year ahead. Here's a few highlights:
Our readership grew and we reached new milestones for subscribers
Nearly 350,000 fellowship seekers visited ProFellow in 2015, viewing 1,500,000 pages and spending more than 14,000 hours reading articles and fellowship listings. Our number of registered database users increased from 15,000 to 25,000 and newsletter subscribers increased from 13,500 to 20,000.
Several of our articles were read more than 100,000 times
Our Fully Funded PhD series has been far and away our most popular series of articles. Three of the ten articles have more than 100,000 unique pageviews with another close behind. We never thought when we posted this series that it'd become so popular. Vicki was in the midst of her PhD studies and thought it'd be useful to share funding tips and lists of fully funded programs. She was right!
Fellows continued to share their fellowship experience and application tips
One of the big reasons fellowship seekers come to ProFellow is to learn from former fellowship winners about their fellowship experience and to get application advice. We couldn't be the go-to-source for fellowship information without the amazing content provided by Fellows. We want to give special thanks to Tracie Sánchez, Ashlyn Holeyfield, Doreen El-Roeiy, Phillipe Cunningham and Jessica Huey who contributed to our five most shared Fellow articles in 2015.
Interested in becoming a guest author? Let us know!
Our database grew to more than 700 fellowships
In 2015 our fellowships database grew to more than 700 fellowships! This is no small feat for a 2-person, husband and wife team. Deadlines are ever changing, new fellowships continue to be hard-to-find, while others are discontinued or paused due to lack of funding. Yet, every time we add a new fellowship to ProFellow we're thrilled, because we know somebody will discover it and change their life. Thank you to everyone that shared a new opportunity with us last year.
We're excited to see what 2016 has in store for ProFellow. Thank you for supporting us!
© Victoria Johnson 2016, all rights reserved.