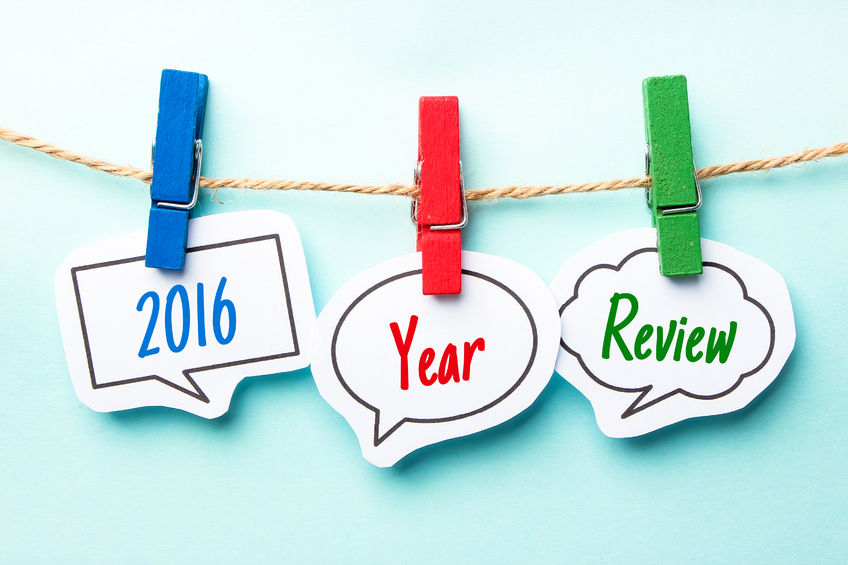 ProFellow had its biggest year yet! Thanks to you, our readers, ProFellow helped thousands of fellowship seekers, alumni, fellowship organizations, and fellowship advisors discover, promote, and win fellowships. We wanted to take this opportunity to share what we accomplished together in 2016.
More fellowship seekers, universities, and organizations joined and partnered with us
Nearly 500,000 fellowship seekers visited ProFellow in 2016! They viewed 2.2 million pages and spent more than 21,000 hours reading articles and discovering fellowships in our database. Registered ProFellow users increased from 25,000 to 37,000 and our newsletter subscribers rose from 20,000 to 30,000.
ProFellow also forged new partnerships with a wide range of fellowship organizations, universities, and digital marketing companies globally including Conservation International, Amani Institute, Coro Pittsburgh, New York-Historical Society, the Global Good Fund, Challenge Detroit, Schwarzman Scholars, Lipman Hearne, and TMP Worldwide, among many others.
We published more content than ever before
We published 147 articles, 100 more than in 2015! What was new in 2016:
A lot of our success is a result of you, the ProFellow community. Much of the content on ProFellow is created by former fellowship winners. We couldn't be the go-to source for fellowship information without the amazing content provided by Fellows. We want to give special thanks to Professor Dr. Holger Karl, Miriam Kochman, Jasmine Jones, Vinhcent Le and Angel Mills who contributed to our 5 most popular guest author and interview pieces of 2016.
Fully Funded PhD Positions in Germany by Professor Dr. Holger Karl
How to Apply for the Presidential Management Fellows Program by Miriam Kochman
AAUW Career Development Grants for Women Changing Careers with Jasmine Jones
Advancing Public Policy Through the Greenlining Institute: Fellowship Tips from Fellow Vinhcent Le with Vinhcent Le
Boren Fellowship Application Tips: Boren Fellow Angel Mills on Language Study in Brazil by Angel Mills
We got read
Here's just a few new articles in 2016 that received more than 10,000 views.
Fully Funded PhD Programs in Psychology (43,605 views)
8 Must Know Fulbright U.S. Student Grant Statistics for 2017-2018 (20,658 views)
Fellowships to Fully Fund a Master's Degree (17,994 views)
10 Fellowships for Mid-Career Professionals (12,900 views)
How To Get Into a Fully Funded PhD Program: Contacting Potential PhD Advisors (11,410 views)
Not to mention, ProFellow Founder Vicki Johnson was a guest author on Idealist Careers, which featured her piece on Fellowships: What They Are and 3 Reasons Why They are Exceptional.
We congregated with fellowship industry leaders
This year, ProFellow spearheaded the creation of a San Francisco Bay Area Fellowship Network, including leadership from Butler Koshland Fellowships, CivicSpark, Code for America, Coro NorCal, Dalai Lama Fellows, Education Pioneers, Fuse Corps, Greenlining Institute, New America CA, New Sector Alliance, Presidio Institute Fellows, ProInspire, San Francisco Fellows, San Francisco Foundation, TechCongress, and TOLA Fellows. The network meets regularly for roundtable discussions on topics of mutual interest including applicant recruitment, diversity, program evaluation and alumni coordination.
ProFellow Founder Vicki Johnson also participated in an Advisory Committee for the launch of the first Impact Fellowships Summit in Washington, DC on November 15, 2016, organized by ProInspire, Public Allies, and Atlas Corps. The Summit was the first-ever convening of leaders, managers, and funders of social impact fellowship organizations nationally. Vicki co-led a session at the Summit on Cultivating Alumni Networks, featuring best practices from our fellowship partners and ProFellow's International Fellows Network of global fellowship alumni.
Our database grew to more than 780 fellowships
And we're looking to top 800 in 2017. We'd like to give a huge thank you to all the organizations, fellowship alumni, universities, and ProFellow readers who contacted us with new fellowships to add to our database. We're thrilled every time we add a new opportunity to ProFellow because we know someone will discover it and apply to do something exceptional.
We're excited to see what 2017 has in store for ProFellow. Thank you for your continued support!
© Victoria Johnson 2016, all rights reserved.