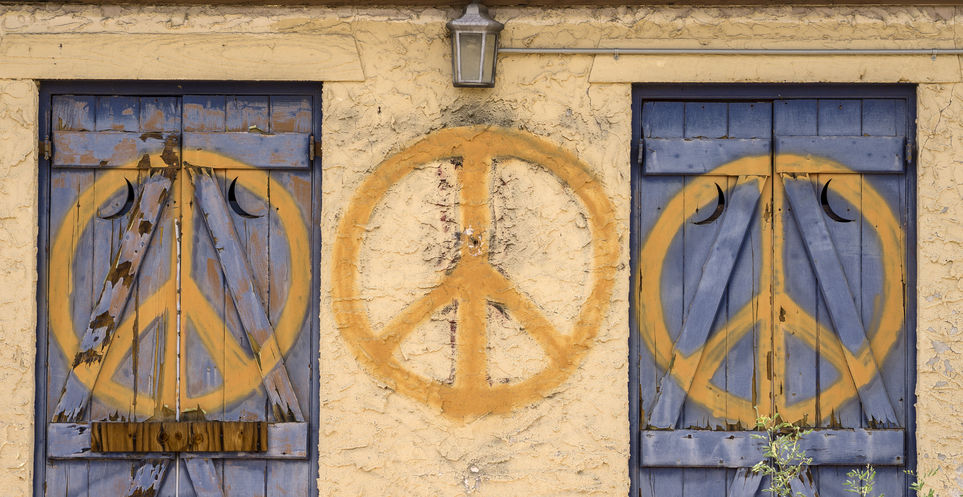 We can all agree – the world needs peace. These 15 fellowships and scholarships support peace-related work, including activism, policy work, journalism, undergraduate projects, graduate study, dissertation writing and scholarly research in the U.S. and abroad. Click the links below to bookmark these fellowships to your ProFellow account.
The Build Peace Fellows Program is for exceptional individuals who want to work at the intersection of peacebuilding, arts, research and technology. Over one year, we help Fellows take an innovative peacebuilding intervention from idea to pilot implementation. Fellows come together for a joint, week-long training course on participatory methodologies, user-centered design and conflict sensitivity, delivered by Build Up and relevant experts. Each Fellow is assigned a Build Up staff who acts as their lead mentor. Fellows received up to 16,000 EUR to cover some of the technical and implementation costs of their intervention.
Each year the Endowment offers 10-12 one-year fellowships to uniquely qualified graduating seniors and individuals who have graduated during the past academic year. They are selected from a pool of nominees from close to 400 participating colleges. Carnegie Junior Fellows work as research assistants to the Endowment's senior associates. Those who have begun graduate studies are not eligible for consideration. Positions are paid, full-time positions for one year. Junior fellows are currently paid a gross salary of $3,166.66 per month ($38,000 per year). A full benefits package is also provided.
Dalai Lama Fellows cultivates and supports a global movement of next generation leaders applying universal values to solve global challenges. As part of a year-long Fellowship, you will receive up to $6,000 to build a social change project in a local community, receive one-on-one coaching, and attend two week-long Head, Heart and Hands Assemblies where you will build lasting relationships with next generation leaders from around the world. Applicants must be undergraduate or graduate students who are enrolled full-time at a partner school at the time of applying.
Projects for Peace is a global program that encourages young adults to develop innovative, community-centered, and scalable responses to the world's most pressing issues. Along the way, these student leaders increase their knowledge, improve skills, and establish identities as peacebuilders and changemakers. Every year 100 or more student leaders are awarded a grant in the amount of $10,000 each to implement a "Project for Peace," anywhere in the world, typically over summer break. Projects for Peace are grassroots activities that address root causes of conflict and promote peace. Grantees must attend a Projects for Peace partner institution.
The Herbert Scoville Jr. Peace Fellowship is a highly-competitive national fellowship program that provides college graduates with the opportunity to gain a Washington perspective on key issues of peace and security. Twice yearly, the Fellowship's Board of Directors selects a group of outstanding individuals to spend 6-9 months in Washington. Supported by a salary, the fellows serve as full-time junior staff members at the participating organization of their choice. The program also arranges meetings for the fellows with policy experts. Application deadlines in October and January.
Each year, the United States Institute of Peace awards approximately 10 Peace Scholar Fellowships to students enrolled in U.S. universities who are researching and writing doctoral dissertations on topics related to international conflict management and peacebuilding. Proposals from all disciplines are welcome. Fellowships last for 10 months, starting in September. Peace Scholar Awards are currently set at $20,000 for 10 months and are paid directly to the individual.
The Kroc Institute's Visiting Research Fellows Program brings outstanding scholars focused on peace research to the University of Notre Dame during each academic year. We seek applications from scholars working on peace processes, peacebuilding in the context of armed conflict, and post-conflict transformation. Junior fellows receive a stipend of $25,000 per semester; senior fellows receive $30,000 per semester. Housing is provided in furnished Institute apartments at no cost. Fellows have library and Internet access and document retrieval services.
Peace Corps Volunteers work abroad for a period of 24 months after 3 months of training. Volunteers work with governments, schools, non-profit organizations, non-government organizations, and entrepreneurs in education, hunger, business, information technology, agriculture, and the environment. Peace Corps Volunteers serve in 75 countries in Africa, Asia, the Caribbean, Central America and Mexico, South America, Europe, the Pacific Islands and the Middle East. PCVs receive a living allowance, free travel and transition reward after completing 27 months of service.
The Peace Corps, the U.S. President's Emergency Plan for AIDS Relief (PEPFAR), and Seed Global Health launched the Global Health Service Partnership (GHSP), a program that aims to improve clinical education, expand the base of physician and nursing educators and build healthcare capacity in countries that face critical shortages of healthcare providers including Tanzania, Malawi, and Uganda. Participants in the program will serve one-year assignments through Peace Corps Response. Seeking physicians certified in their core speciality, and nurses and nurse practitioners with a minimum of 3 years' experience in a clinical specialty.
Peace Corps Response provides opportunities for qualified individuals to undertake short-term, high impact assignments in programs around the world. To be eligible for service applicants must be at least 18 years of age and a U.S. citizen. In addition, Peace Corps Response requires that all applicants meet one of the following eligibility requirements below: Have significant professional experience; a doctor or nurse applying to Global Health Service Partnership (GHSP); or a returned Peace Corps Volunteer. View current opportunities or search on specific criteria to find opportunities that match your interests.
We provide fellowship programs that are open to all young peace activists who believe that inner peace + outer peace = sustainable world peace. Includes venues in Latin America, Asia Pacific, Central America and the Carribean, Europe, Africa and the Middle East and North Africa. The fellowship offers a 2-week intensive training program. The fellowship includes: full or partial sponsoring of airfare, accommodation, catering, local transportation, and meditation retreat fee. Candidates should be 20-32 years old at the time of submitting the application in order to receive the airfare support. Multiple programs – check website for deadlines.
Brown University's Pembroke Center for Teaching and Research on Women awards one-year residential postdoctoral fellowships to scholars from any field whose research relates to the theme of "The Cultures of Pacifism." Fellows are required to participate weekly in the Pembroke Seminar, teach one undergraduate course, and pursue individual research. Fellowships are awarded to postdoctoral scholars who have received their degrees from institutions other than Brown within the last five (5) years. The stipend is $50,000 plus $1,500 for research expenses.
Global grant scholarships fund international coursework or research at a graduate level or its equivalent for a term of one to four academic years. Global grants also may support vocational training teams, which are groups of professionals traveling abroad to either learn more about their profession or teach locals. The field of study must align with one or more of the following areas of focus: Peace and conflict prevention/resolution, disease prevention and treatment, water and sanitation, maternal and child health, basic education and literacy and economic and community development. Contact your local Rotary club for more information.
Each year, Rotary selects up to 100 individuals from around the world to receive fully funded academic fellowships at one of our peace centers in Australia, England, Japan, Sweden and the U.S. These fellowships cover tuition and fees, room and board, and RT transportation. Two types of fellowships are available: (1) 15-24 month master's degree fellowships at premier universities in fields related to peace and conflict prevention and resolution and (2) 3-month fellowships for experienced professionals working in peace-related fields at Chulalongkorn University in Thailand. For more information, contact your local Rotary club or the Rotary Peace Centers Department at The Rotary Foundation.
Winston Foundation for World Peace Fellowships support undergraduate and graduate students with an interest in cooperative security, conflict resolution, and disarmament. Fellows design their own projects, usually involving public education, media outreach, grassroots organizing, or another active approach to issues of cooperative security, nuclear arms control, conventional arms transfers, demilitarization, democracy building, conflict resolution, and the like. Applicants are expected to work full-time with a non-profit organization. A $300/week stipend is provided for the duration of the project, which lasts from 2-4 months.
© Victoria Johnson 2017, all rights reserved.