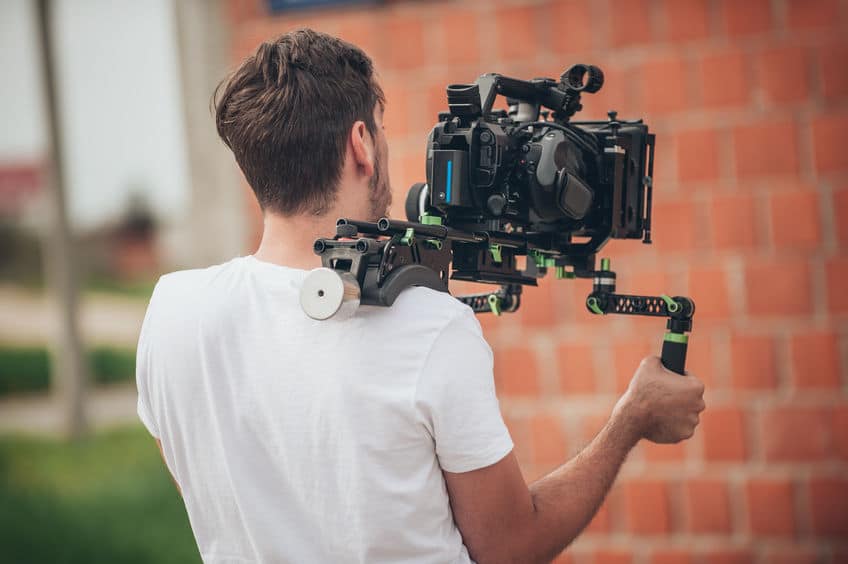 If you are a filmmaker, these fellowships could jumpstart your next creative project or help you hone your skills in a whole new environment! This list includes opportunities for emerging and established filmmakers. There are programs for documentary work, grants to pursue independent projects, fellowships focusing on social justice and filmmaking, and postdoctoral scholar positions, among others. If one of these sounds like a fit for you, be sure to bookmark it to your ProFellow account!
The Year-Long Fellows Program of the Agahozo-Shalom Youth Village (ASYV) places 8-10 international Fellows at our site in Rwanda. Fellows serve in professional roles such as Photography/Videography, Communications, and Monitoring & Evaluation, and also join a "family," serving as a mentor ("cousin") to 18-22 teenage students who are in their first year of living in the Village. All Fellows are provided room and board, a monthly stipend, medical insurance, and RT airfare to Rwanda. Each Fellowship year takes place from December through November of the following year.
One Love is partnering with the Allstate Foundation to find and support filmmakers who can help empower young people to recognize the signs of unhealthy behaviors and abuse and deepen the conversation about healthy relationships in classrooms across the country. Three filmmakers will each earn a grant of $15,000 to produce their film. Additionally, they'll receive masterclasses with top filmmakers, screenwriters, and producers who will mentor them and help bring their vision to life.
The Visiting Fellowship offers writers and researchers an opportunity to pursue a creative project in Paris for a month or longer while participating actively in the life of the American Library. Fellowship applicants should be working on a book project, fiction or non-fiction, or a feature-length documentary film. The fellowship includes a stipend of $5,000 to cover travel, accommodation and other expenses. The Library offers networking opportunities and the fellowship is open to English speakers of any nationality.
The Bellagio Arts & Literary Arts residency in Italy is for composers, fiction and non-fiction writers, playwrights, poets, video/filmmakers, and visual artists who share in the Foundation's mission of promoting the well-being of humankind and whose work is inspired by or relates to global or social issues. The residency is for artists seeking time for disciplined work, reflection, and collegial engagement. The Center typically offers stays of 2-4 weeks long, in a community of 15 fellows that typically includes 3-5 arts resident fellows. Artists of significant achievement from any country are welcome to apply.
The Boehm Media Fellowships provide journalists, storytellers, authors, bloggers, writers, editors, filmmakers, and other media experts at the helm of social innovation with a major focus on poverty alleviation the opportunity to participate as Delegates to the Opportunity Collaboration. This fellowship aims to grow networking opportunities for fellows, enrich knowledge and skills, encourage innovation and create social impact through media. The fellowship includes a 5-night stay in Ixtapa, Mexico, a $3,200 tuition scholarship, and all meals; financial need is the primary consideration for the fellowship.
The Brave New Fellows Program offers activist storytellers from communities of color and/or economically marginalized communities a 1 year, paid opportunity to work with Brave New Films and learn how to create and distribute media that makes a difference.  The fellowship equips activists to use film to support their social justice work and prepares them for jobs in nonprofits, alternative media and documentary filmmaking through hands-on experience. As compensation, each fellow receives $800/week for the duration of the fellowship, medical and dental insurance, and paid time off.
Creative Capital is the only national grantmaking organization with an open application process that supports individual artists across all disciplines. Creative Capital makes a multi-year commitment to its grantees, providing them with tailored financial and advisory support to enable their project's success while building their capacity to sustain their careers. Our grants are valued at up to $90,000. For each project, we offer up to $50,000 in award monies (direct funding) and an additional suite of career development services valued at $40,000. Applicants must be over 25 and have at least 5 years work experience.
The CBA Fellowship Program invites artists and postdoctoral scholars to the Center to develop self-directed projects that expand the way people think about ballet's history, practice, and performance. The Resident Fellowship is an offering for scholars and artists of all disciplines. The program provides fellows with a stipend of $750/week, access to studio and office space, an apartment in some cases and time to focus on their specified project – a book, a ballet, a film, a digital lecture series or other work of their imagining related in some way to ballet. Fellowships may be requested for 1-9 months.
The Fulbright/National Geographic Digital Storytelling Fellowship is a new component of the Fulbright U.S. Student Program that provides opportunities for U.S. citizens to participate in an academic year of overseas travel and digital storytelling in up to three countries on a globally significant social or environmental topic. In addition to receiving Fulbright benefits (for travel, stipend, health, etc.), Fellows will receive instruction in digital storytelling techniques and will be paired with one or more National Geographic editors. Applicants may submit proposals for grants to 1-3 foreign countries.
Kresge Arts in Detroit provides significant financial support for Kresge Artist Fellowships annually, each consisting of a $25,000 award and professional practice opportunities for emerging and established metropolitan Detroit artists in the dance/music, film/theatre, literary arts and visual arts. The Kresge Artist Fellowships are given to artists whose commitment to artistic achievement, in contemporary or traditional forms, is evident in the quality of their work. Fellowship applications are accepted by artists who are current legal residents of the metropolitan Detroit tri-county area (Macomb, Oakland or Wayne counties) in Michigan.
The MacDowell Colony is the nation's leading artist colony located in Peterborough, New Hampshire. Each year about 300 Fellowships, or residencies, are awarded to artists in seven disciplines: architecture, film/video arts, interdisciplinary arts, literature, music composition, theatre, and visual arts. A Fellowship consists of exclusive use of a private studio, accommodations, and three prepared meals a day for two weeks to two months. MacDowell encourages applications from emerging and established artists representing the widest possible range of perspectives and demographics. Enrolled students are ineligible.
Maine Artist Fellowships are awarded annually to recognize artistic excellence and advance the careers of Maine artists. Fellowships are merit-based awards that are informed by the applicant's work as documented through materials included in the application. Artists in literary, performing, traditional and visual arts, as well as film and crafts, are invited to apply. Applicants must currently reside in Maine and be 25 years of age or over at the time of the application deadline. The award is for $5,000 and can be used at the artist's discretion to cover living expenses or project costs.
Artists' Fellowships are $7,000 cash awards made to individual originating artists living and working in the state of New York for unrestricted use. Grants are awarded in 15 artistic disciplines, with applications accepted in five categories each year. To be eligible for a NYFA Fellowship, applicants must be a resident of New York State for at least two years prior to the application deadline and cannot be enrolled in a degree program of any kind.
The SFFILM/Rainin Filmmaking Grants program provides meaningful support to projects that benefit and uplift the Bay Area filmmaking community in a professional and economic capacity. The grant is open to filmmakers internationally whose films explore social justice and can commit to spending time developing the work in San Francisco, with priority given to Bay Area-based filmmakers. There are grants in screenwriting, development and post-production ranging from $10-50K.
The Soros Justice Fellowships Program's Media Fellowships support writers, print and broadcast journalists, bloggers, filmmakers, and other individuals with distinctive voices proposing to complete media projects that engage and inform, spur debate and conversation, and catalyze change on important U.S. criminal justice issues. Media Fellowships are 12 months in duration, and fellows are expected to make their projects their full-time work during the term of the fellowship. Projects can begin in either the spring or fall. Fellows receive a stipend of $58K or $80K, as well as funding for project-related expenses and health insurance.
DAAD scholarships offer graduates the opportunity to continue their education in Germany with a postgraduate or continuing course of study. Foreign applicants who have gained a first university degree in the fields of Fine Art, Design/Visual Communication and Film are eligible. In this study programme, you can complete: a Master's degree/postgraduate degree leading to a final qualification, or a complementary course that does not lead to a final qualification at a state or state-recognised German university of your choice (not an undergraduate course). If you are not a citizen of the United States or Canada, it is usually required that your last degree was obtained in the US/Canada, or you will have received a degree here before your scholarship starts.
Uncomfortable Revolution is offering 4 paid media fellowships to support up-and-coming media talent, and give them a launchpad for their future careers. Fellowships last for a total of 6 months, during which fellows receive a €2,000 stipend to develop a creative work on the theme of awkward conversations that arise from chronic illness or disability. The 4 fellowship options include projects in writing, the visual arts, podcasts and video. Authentic stories about any health condition from cancer, HIV/AIDS, and heart disease to mental illness, addiction or eating disorders and MS or other mobility-affecting illnesses are welcome.
PEN America's Writing for Justice Fellowship will commission six writers—emerging or established—to create written works of lasting merit that illuminate critical issues related to mass incarceration and catalyze public debate. Proposed projects may include—but are not limited to—fictional stories; works of literary or long-form journalism; theatrical, television or film scripts; memoirs; poetry collections; or multimedia projects. Fellows will receive mentoring, an honorarium of $10,000 and may request up to $5,000 in additional funding for travel and research. Writers 21 and up are invited to apply.
© Victoria Johnson 2020, all rights reserved