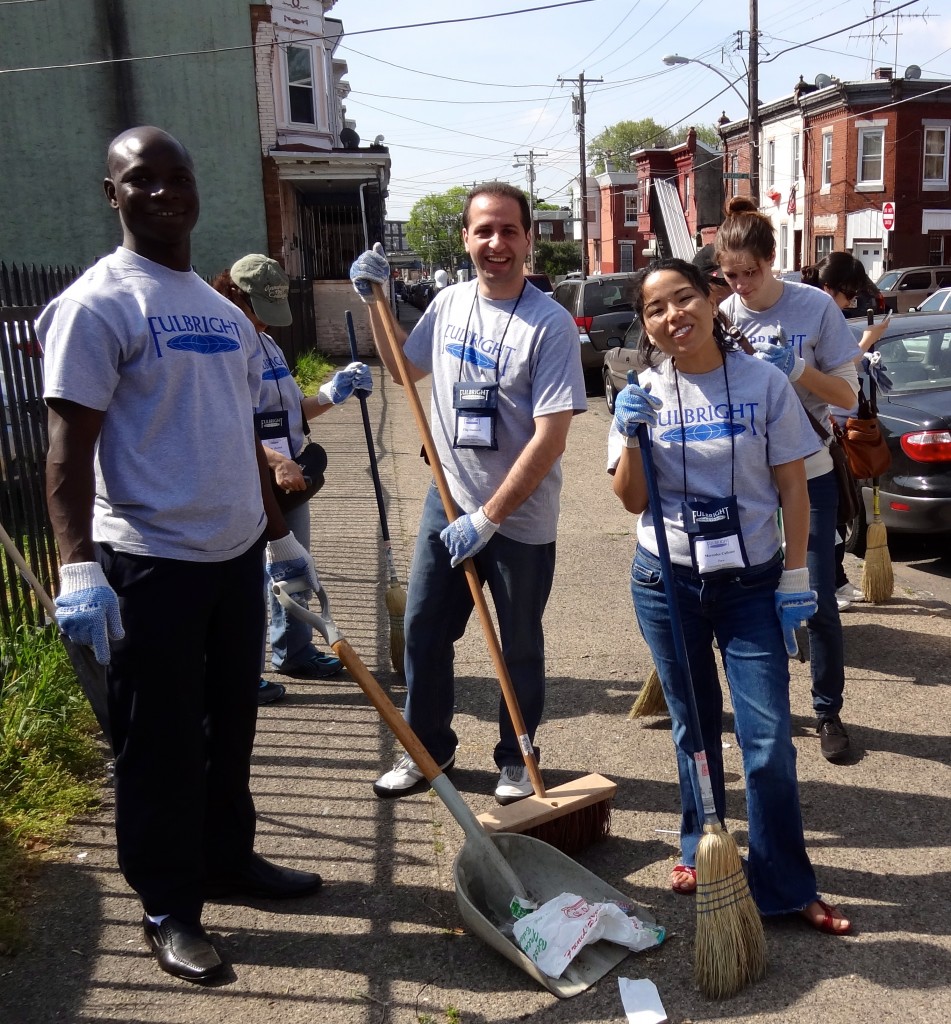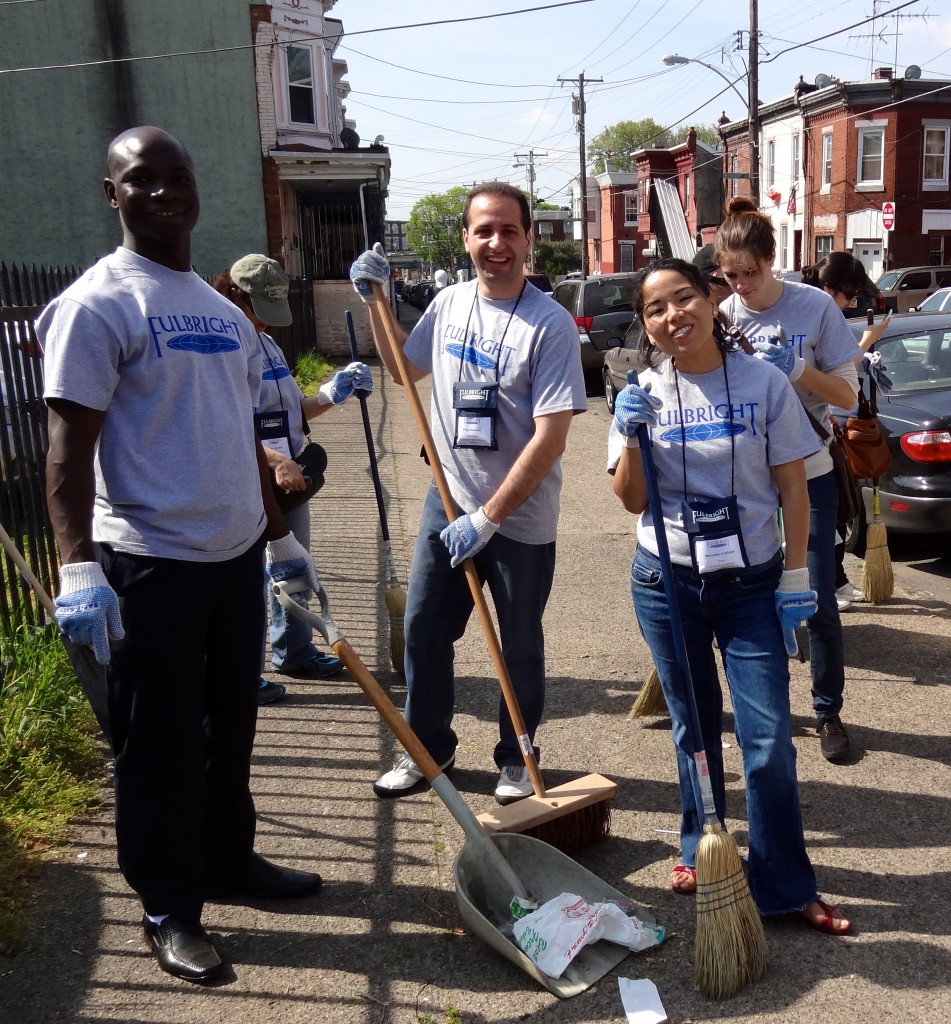 The International Fulbright Science and Technology (S&T) Award, a notable component of the Fulbright Foreign Student Program, once provided fellowships for international students to pursue doctoral study at leading U.S. institutions in science, technology, engineering or related fields. In addition to full funding, international fellows had extraordinary opportunities for networking, particularly at the Annual Fulbright Science & Technology Conferences. In 2012, 92 Fulbright S&T Fellows and 4 S&T alumni from 52 countries from all world regions met in Orlando, Florida, where they participated in sessions on navigating a PhD, communicating complex research, and collaboration across the sciences.
Sadly, the International S&T Award program was indefinitely suspended in 2013. With this post we wanted to highlight some of the incredible work and research of the Fulbright S&T Fellows to promote the importance of continuing these fellowship programs. We had the opportunity to interview Fulbright Fellow Filip Stanković of the Republic of Macedonia who is currently pursuing a PhD in Biological and Agricultural Engineering at Washington State University-Pullman.
1. What inspired you to apply for the Fulbright Science and Technology Fellowship?
A week of fun spent at a summer academy back in 2005 made me realize that I would really like to try out my chances in research. I always had a strong desire to study abroad, experience the educational paradigms and the spirit of competitive research in the western world, get to know another culture, travel, and make long lasting bonds with my country. By the time I graduated with a degree in Mechanical Engineering, I grew to be passionate about green, sustainable technologies and renewable energy, and I did my homework to identify schools and scholarship opportunities that would allow me to continue my education. I applied to schools in France, Germany, the Netherlands, Great Britain, Sweden, and eventually the U.S. The Fulbright was just one of fellowships I applied for, without any anticipation of getting it.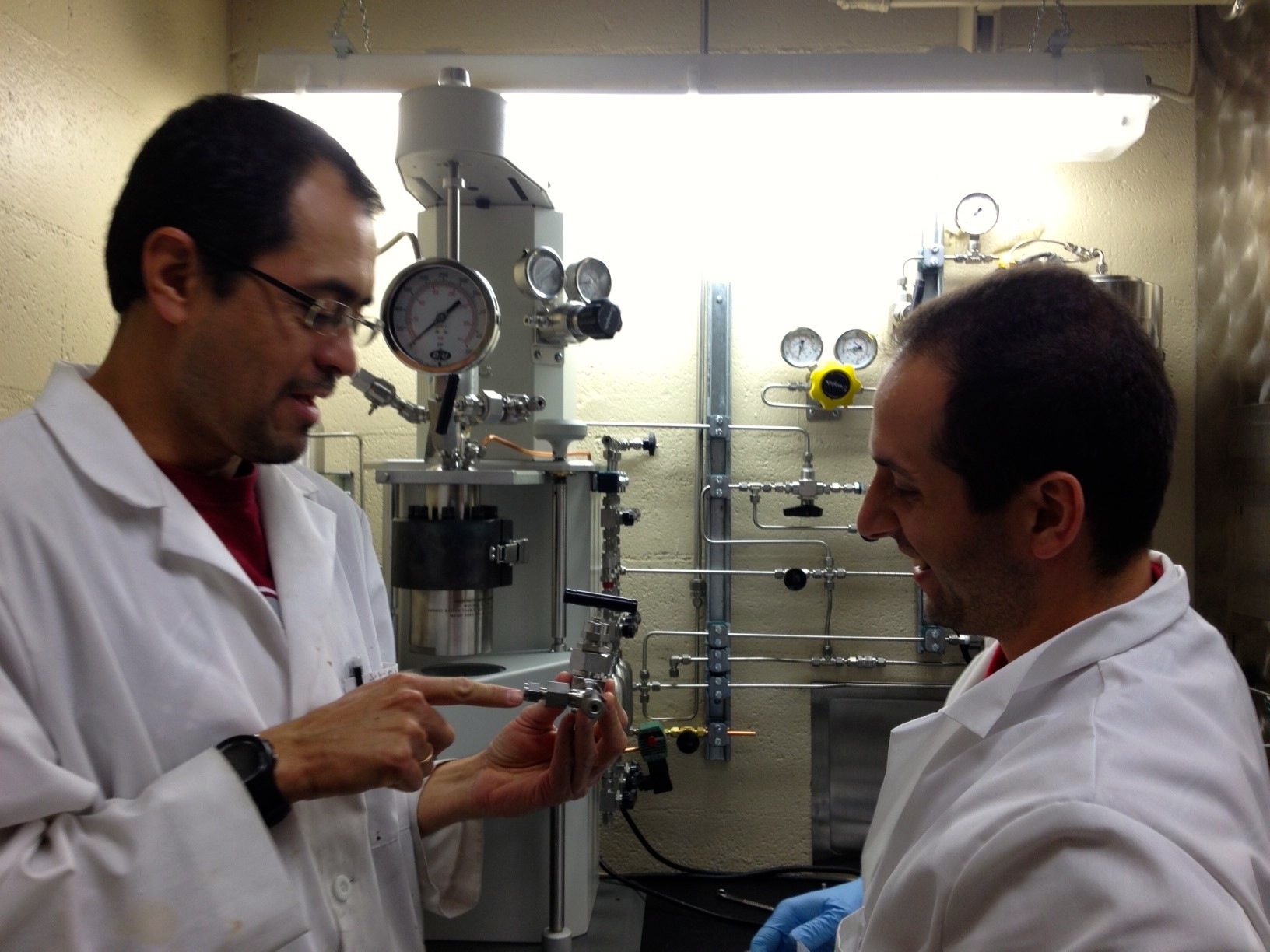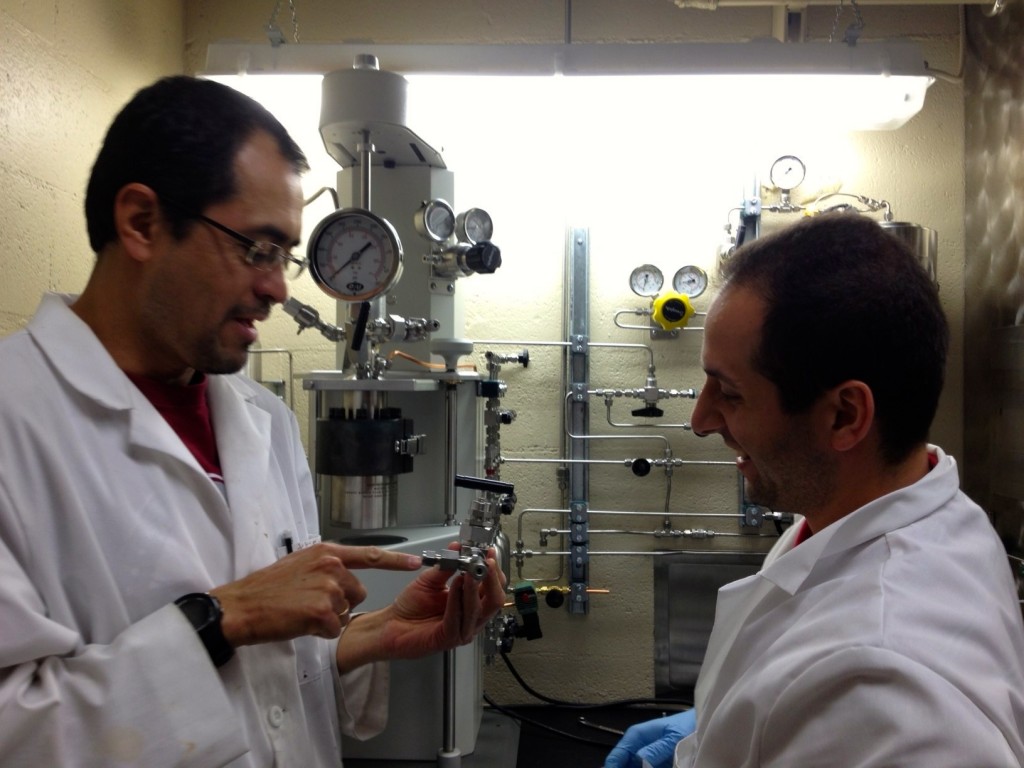 The application process normally takes about year and a half and requires decent amount of effort and patience. One has to pass standardized tests, prepare for interviews, correspond with professors and schools, and fill out application forms for different graduate schools, a process with which the administering agency, the Institute of International Education (IIE), helped me a lot. During this time I started working for the private sector back in Macedonia in order to gain experience. I was truly surprised I got the Fulbright! I never had a single thought I was qualified enough for such a prestigious award up until the day I actually got acceptance letters from a few U.S. universities. If getting a Fulbright award is tough, getting the Fulbright International Science and Technology Fellowship seemed like an impossible task. When the fellowship was still in existence, about 50 scholars from all around the world were selected on an annual basis for the award, which includes three years of financial support and numerous other benefits to do research at the top U.S. universities. All of them had to apply for a PhD degree in a broad range of Science and Technology fields. The competition for this one had to have been fierce! I am so grateful for getting it, and I still believe luck was the deciding factor for me becoming a part of this remarkable group of fellows.
I chose the Biosystems Engineering Department at Washington State University as a place that offered most challenging projects and collaboration opportunities in the research field of bio-fuels. We try to integrate various different technologies, in order to define the most viable pathway for obtaining green bio-derived gasoline, diesel aviation fuel, as well as useful chemicals, pharma and nutraceuticals. Within my research group I am involved in applied research on crude bio-oil refining. I hope one day I will acquire enough theoretical, analytical and experimental skills, and be able to transfer them back to my country.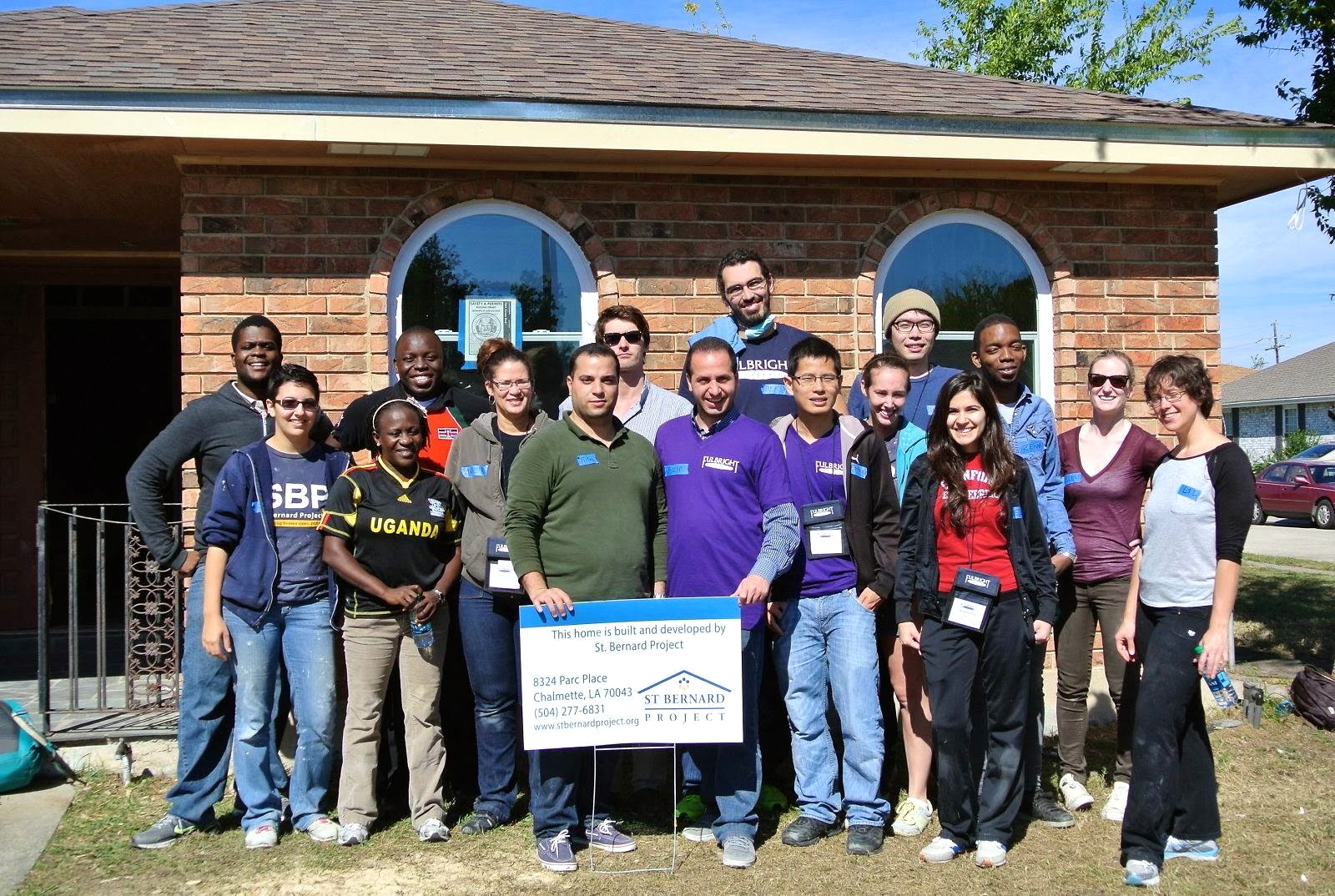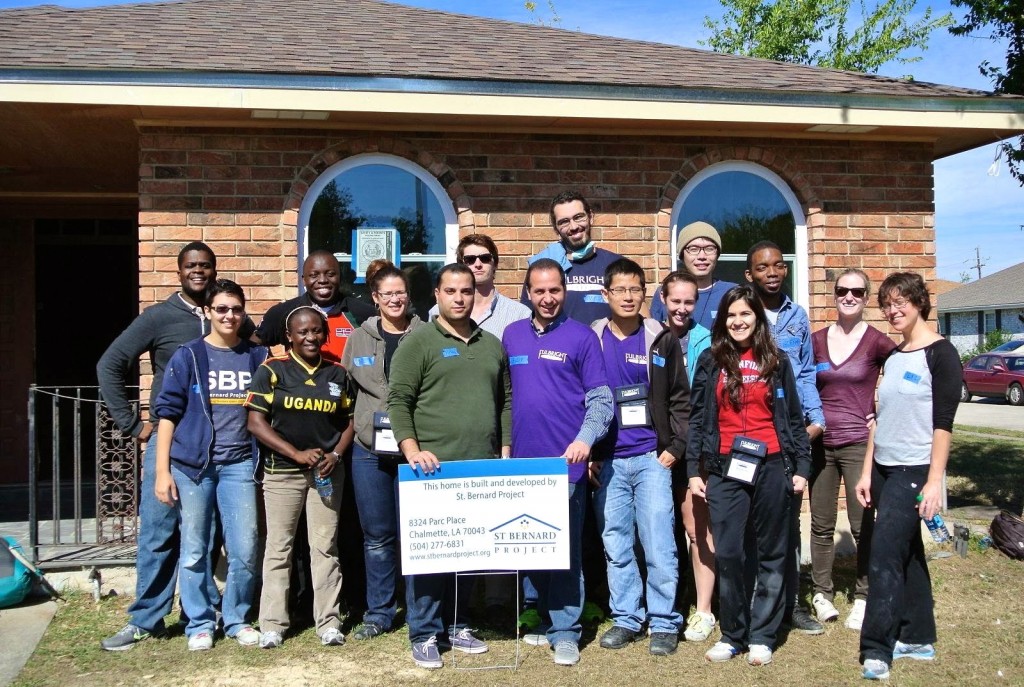 2. What opportunities has the Fulbright S&T Fellowship provided you?
Apart from covering the tuition fees for the first three years of one's PhD program and a monthly stipend, the S&T Fellowship offers numerous other benefits.  These include a J-Visa sponsorship, health/accident coverage, book allowance, research and lab allowance, and funds for attending professional conferences, among other things. During those three years, they fly us annually to a major city in the U.S. for a very well organized and productive conference. All activities are carefully planned to achieve high intensity networking and build long lasting bonds. The participants get to know each other quickly. From the first day of these conferences we discuss our research projects with other S&T fellows from different fields and ideas for collaboration and cross-disciplinary research. These conferences also teach us about U.S. history, culture, art, science, technology and global issues that need to be solved. All of this is an addition to what the regular Fulbright program offers.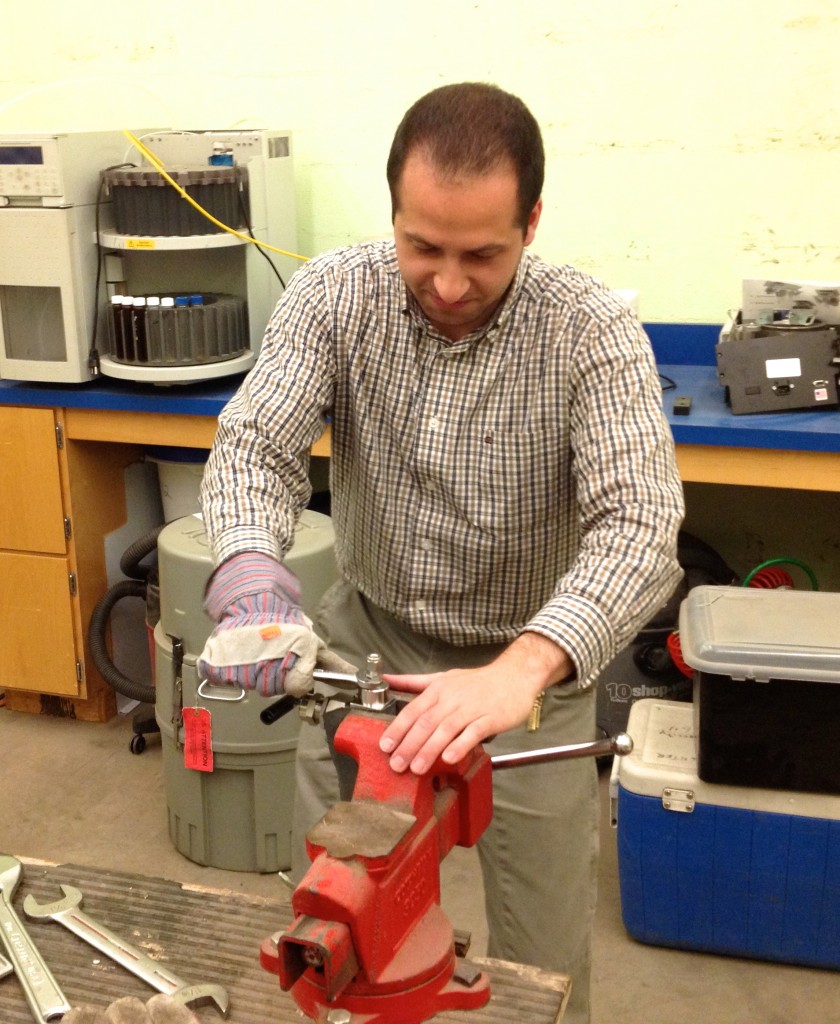 The actual opportunities arise from the fact that you come almost "free of charge" to your department, and you are given freedom to focus on research topics that are not commonly supported by the major governmental funding agencies. That gives your advisor a great opportunity for collaboration on research projects that both of you have interest in and are passionate about. I work in developing and testing strategies for bio-fuel refining and characterization within a group of very good researchers at the Biosystems Engineering Department at WSU. This is a field that is more on the side of applied science, and naturally requires a large initial investment in instrumentation and equipment. By having me supported by this Fellowship, my advisor has more time to focus on providing for equipment and generating ideas instead of chasing projects to pay tuition and salary.  Moreover, a portion of my allowance monies went towards buying an elemental analyzer, an essential tool that each of the students in the department need to use on a daily basis. The rest will go to purchasing a few more pieces of lab equipment and chemicals, and to cover expenses for a conference. There are different ways the fellows use these funds for their own research. For instance, one student used the allowance to learn scuba diving, which helped him expand his ability to do field work. Another one was able to switch labs easily after discussing his ideas with our fellows. He switched from cosmology to neuroscience! We have a scholar who traveled to Belize twice to gather pilot data and design her project. These are just a few of the many examples where S&T fellows utilized their 
Finally, I want to emphasize the opportunity the Fulbright Program gave me to interact with students from vastly different cultural backgrounds. This is simply an enlightening experience. It makes you see the world and the cultural, political, and economic processes within your home country with different pairs of glasses. Senator Fulbright's basic idea was "promotion of international good will through the exchange of students in the fields of education, culture, and science," and that is what the S&T sticks to well.allowances creatively.
3. Why would you like to see the Fulbright S&T Fellowship continued?
Since 2007, the International Fulbright S&T Fellowship was a program that was sponsored by the Bureau of Educational and Cultural Affairs (ECA) of the U.S. Department of State with a goal to provide exceptional foreign students an opportunity to pursue Ph.D. study at top U.S. universities.  Fulbright S&T was designed to be "the most prestigious international scholarship in science and technology and to demonstrate the United States' commitment to welcoming top-notch future researchers and leaders to pursue serious scientific study and research at U.S. institutions." Considering all the benefits that come beyond the three-year full sponsorship, this opportunity inspires each fellow to give back.
Since the first cohort started their programs, tight bonds and strong networks among the fellows were established. We started the S&T Fellowship Association in order to communicate our excitement for science and technology, develop strong bonds between all our members and members' home countries, promote, facilitate, collaborate, and share all of our knowledge with the goal of enhancing the Fulbright S&T experience and ultimately raise the mutual understanding and find solutions that will benefit the world as whole. Currently we have about 205 members from 77 countries. According to our statistics, by the time this article was written, our fellows have published a total of 442 publications (4 of which have been cited more than 100 times!), have taught around 4,300 students and have received countless awards. Many of them have started various initiatives and clubs at their universities. This year, a team of 3 fellows raised funds to travel to Chile for a week and share their passion for science with high school students, teachers, and the public. A few of our scholars supported by the allowance visited their home countries, held workshops for students and professors at their alma mater, and already established strong links with their U.S. institutions. The Global Scientist magazine, described as "a platform for fellows to communicate their findings and their perspectives to the world", arose from the need to answer questions, raise discussions, and extract the most important points out of the sea of noisy information. I heartily invite all those curious readers of this blog to check out our magazine.
Enthusiasm, taking initiative, contribution, and communicating science in an understandable way are traits that distinguish our scholars. All of the statistics above predominantly result from the engagement of the first few cohorts. Nonetheless, even the students who started their programs a year or two ago have notable impact on the aforementioned achievements, and we should definitely expect a lot more to come from those graduates in the forthcoming years. This clearly demonstrates the potential one well-designed program has in generating ideas, bringing positive impact to the world, increasing mutual understanding and friendship, and building strong ties between the U.S. and the rest of the world.  This is why we speak loudly and support the idea for the Fulbright S&T Fellowship Program to be continued.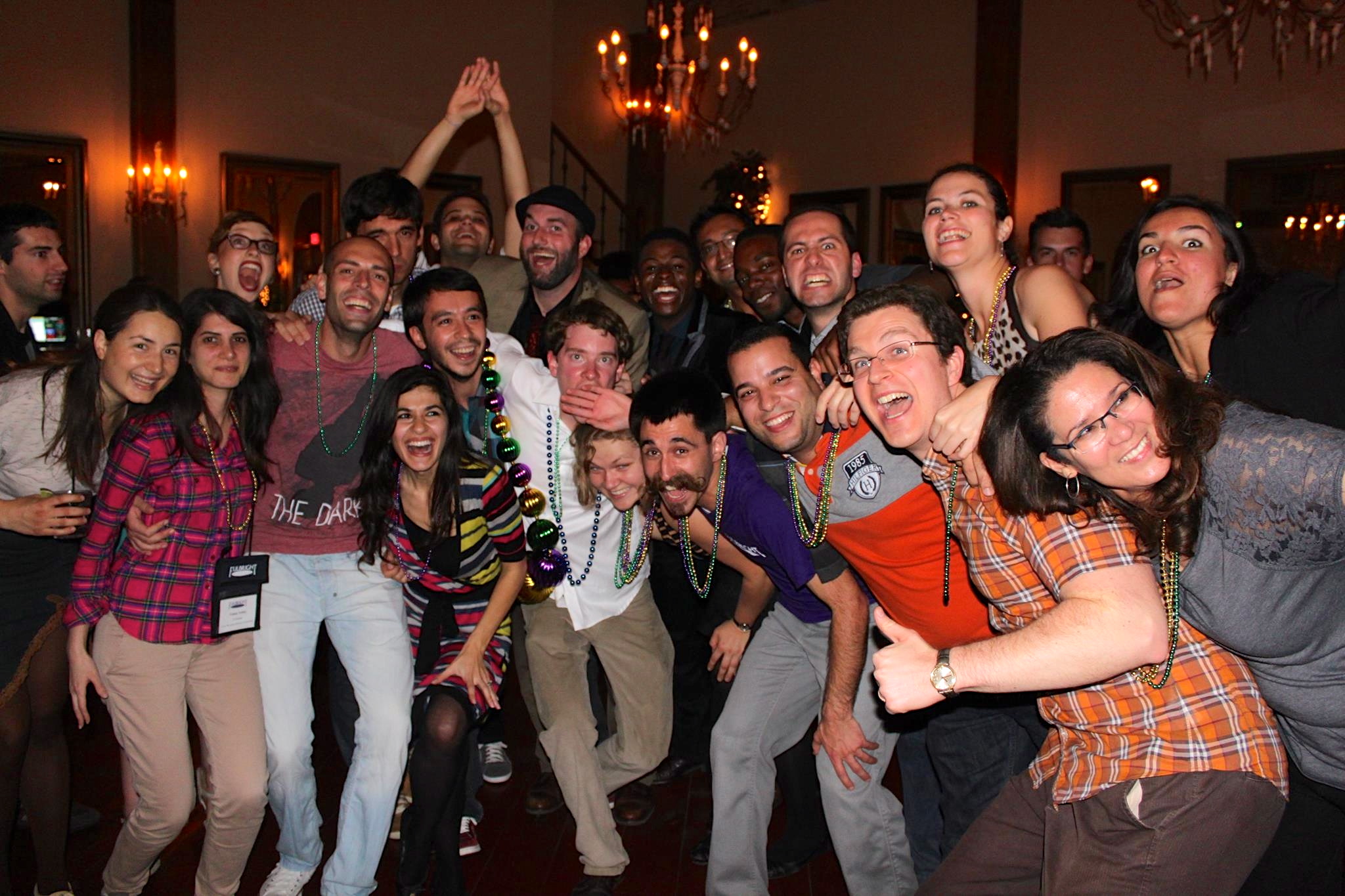 Filip Stanković is completing a Ph.D. in Biological and Agricultural Engineering at Washington State University-Pullman. As a student at the Faculty of Mechanical Engineering in Skopje, Macedonia, Filip became truly passionate about the importance of energy systems to everyday life and their impact on the environment. While he was completing an internship in the Systems Development Department at Bosch Thermotechnology, supported by the East Committee of German Business, he was actively involved in simulation, verification and modeling of systems that utilize gas fired condensing boilers. Following graduation, Filip worked as an assistant designer of HVAC and dedusting systems and had an opportunity to join one of the more ambitious projects in the region in that industry. Next he engaged in assisting a management team in coordinating, and controlling projects for industrial refrigeration, heating, ventilation and air conditioning, as well as in acquisition of technological equipment for the company's new meat processing factory.
© Victoria Johnson 2013, all rights reserved