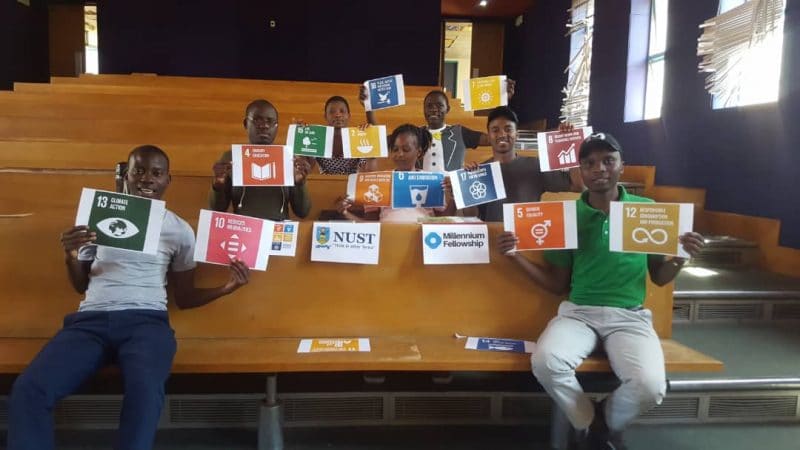 The Millennium Fellowship is a semester-long leadership development program that happens on university campuses located around the world. Fellows, who are undergraduates, work together on their campuses with a cohort of other classmates to create sustainable initiatives for social good. Leadership training is a key component of the fellowship and fellows will put their newly learned skills into practice immediately as they design projects that are meant to have a social impact from the beginning. 
We talked to Tendai Dara, a current Millennium Fellow and accounting student at the National University of Science and Technology in Zimbabwe, to learn more about the fellowship program and get some tips for creating a successful application.
1. What inspired you to apply for the Millennium Fellowship?
I was born and raised by a single mother who understood the importance of education and how it has the potential to shape the future of children. She was a vendor and took other part-time jobs like cleaning and laundry to provide foodstuffs and some money to take care of my little brother and myself. She was later remarried, and she stayed firm and kept her belief that education is a basic right for every child. 
I faced challenges along the way until I finished high school, and then I enrolled at the National University of Science and Technology in Zimbabwe where l am studying accounting now. Over the past 3 years, I have realized that education has the power to transform a piece of stone into a gram of gold. Attending school changed my life. Earlier last year, l met Shantel Marekera, a Rhodes scholar from Zimbabwe, who was studying at Arizona State University in the United States. She had just finished the Millennium Fellowship, so I was curious to know what it was all about. She told me about the program and showed me how to apply, and then l started the process. The application wasn't easy, but I persevered because this was the opportunity I had been waiting ever since I started school. 
What attracted me to the fellowship was the networking opportunities through webinars and fellows' sessions – this was all l wanted! I also wanted to be part of a global community of like-minded young people working towards attaining sustainable development goals. When I joined, I really wanted to improve my communication and leadership skills, and this has been achieved already because l am the campus director for the National University of Science and Technology Zimbabwe, and my leadership influence has skyrocketed because l now represent youth in 5 boards across the world. Recently, I was invited to be part of the World Youth Forum happening in Egypt in December 2019, and this was all because of the Millennium Fellowship.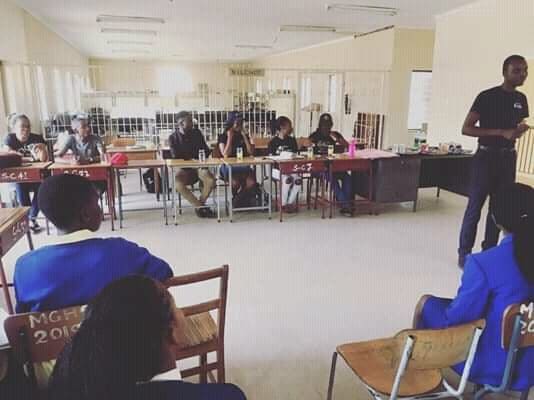 2. What have you enjoyed most about your fellowship so far?
I started the fellowship in July 2019, and since then it has been a journey of constant learning, personal development and social impact. I have had the opportunity to moderate the Millennium Fellowship webinar with Katie Strock of the Gates Foundation, and the program has improved my leadership and communication skills in a way I never anticipated. 
The Fellowship has empowered me to create impact in new ways. I am currently working on a project that is tackling Sustainable development goals, so l established an organization called the Pillar of Hope Foundation. The Pillar of Hope Foundation provides educational scholarships to less privileged students to help with stationery and tuition fees. Our goal is to provide at least 1,500 scholarships by 2020 and to help improve access to quality education in Zimbabwe. Our mission is clear: we want to help vulnerable children to realize their dreams despite their poor family backgrounds. We have already started working with schools from remote rural areas and, with more resources coming, we intend to expand our impact to at least 20 schools and 5 children's homes. We also intend to work with children living in the streets and help them to create a better future for themselves. The economic situation makes it difficult to raise funding or carry out projects, but we have continued to work hard day and night with the little resources in our savings. 
Being a Millennium fellow will not only provide networking opportunities, but it will also allow you to be part of the global network of change-makers who are working on making the world better. You also get to attend webinars where great speakers will interact with fellows and help them kick start their social impact careers with a bang.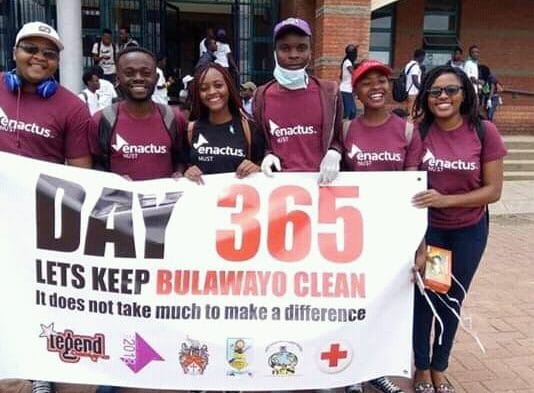 3. What tips would you give others applying to the Millennium Fellowship? 
The Millennium Fellowship program is a very competitive program. It is a selective semester-long leadership development program that convenes, challenges, and celebrates student leadership for United Nations goals. I believe that passion is what qualified me for the fellowship because l was implementing my project with my own personal savings. The fellowship also looks at your leadership track record so that outstanding young people get to participate in the program and make a difference in their communities. The fellowship believes in honesty and integrity, so during the application process, always ensure that you are writing what is true about your project and yourself. 
Tendai Dara, an author and inspirational speaker from Zimbabwe, is the founder of the Pillar of Hope Foundation and was a finalist for the 2019 top 100 most influential young people in Africa. He is the Co-founder of the Bridgetek Investment group and a Global Peace Ambassador with the Global Peace Chain. Connect with him on LinkedIn!
Interested in applying? Bookmark the Millennium Fellowship to your ProFellow account!
© Victoria Johnson 2019, all rights reserved