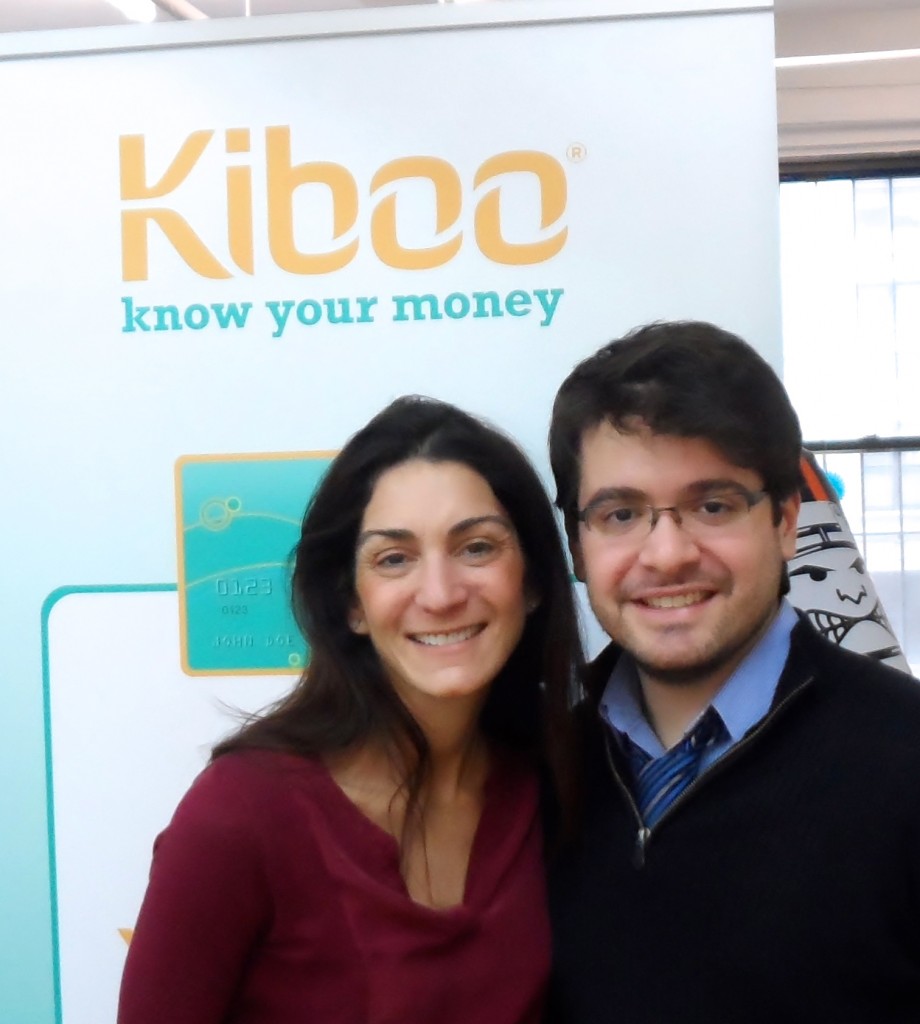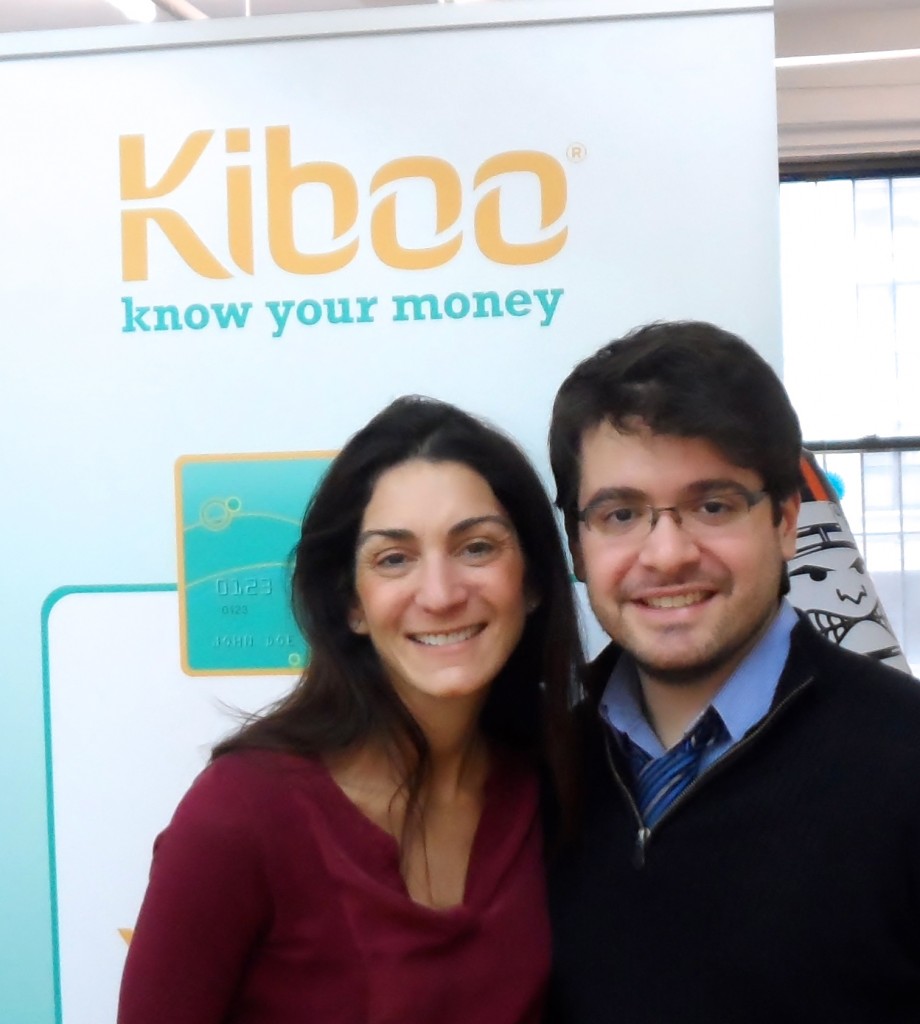 Each year, the Financial Clinic Fellowship program recruits exceptional college graduates for a yearlong opportunity to gain real-world public service experience as financial coaches in low-income communities. Operating in New York City and Newark, NJ, fellows are trained to provide a full range of financial development services—education, coaching, counseling, and planning—directly to the working poor, while helping build the capacity of partner organizations. Fellows also participate in a social innovation competition to plan a scalable social enterprise. To learn from experienced professionals, Fellows are paired with a mentor from the Financial Clinic's esteemed Advisory Group made up of leaders from the private, nonprofit, and public sectors.
The Financial Clinic has many success stories of people who have regained control of their finances with the help of Financial Clinic Fellows. In 2012 alone, Fellows helped nearly 600 customers received returns of $291,412 in assets and resources. Fordham University graduate Evangelos Razis discusses his fellowship experience and application tips.
1. What inspired you to apply for the Financial Clinic Fellowship?
I'm a recent graduate of Fordham University, where I had studied comparative and international politics, among other things. Early on in my undergraduate career, with the support of a professor, I came to focus on the politics of financial affairs. In many ways I wanted to understand the issues of the day such as the American mortgage bubble and the public debt crisis in Greece. After undertaking supervised research, I was able to discern the common thread in what at the time seemed like a disconnected pair of interests. I was, essentially, concerned with moments when economic ideas have helped bring about spectacular failures of public policy.
While these are very academic pursuits, I've always looked for ways to gain practical experience. In the past, for example, I interned with the Office of Senator Charles Schumer, the World Policy Institute, and the Consulate General of Greece. The Financial Clinic Fellowship interested me from the moment I stumbled onto the posting. A lot of ink has been spent documenting the problems of economic inequality. I wanted to play a small part in combating these problems. The Clinic's fellowship program promised me an opportunity to do so in a way that related to my interest in financial affairs.
While I was attracted to all aspects of the program—the prospect of being mentored by an accomplished professional in particular—what really inspired me to apply was a desire to serve communities I knew little about. History shows us that the working poor are typically the first to suffer from bad or short-sighted decision-making, whether the decisions are being reached by governments or the private sector. While I'm from a modest background myself, compared to others I'm relatively privileged. I believed that on-the-ground experience would provide me with a strong point of reference for when I thought or wrote about poverty in the future. In short, I wanted to put human faces to the issue.
2. What have been some of the most eye-opening moments during your fellowship?
The Financial Clinic Fellowship is a full-time year of service. Day-to-day I work primarily in the field alongside other not-for-profits spread across New York City. Since beginning the fellowship last fall, I've worked in three boroughs and have provided coaching services to everyone from veterans to community college students to domestic violence survivors. Financial coaching is confidential and meant to be a judgment-free relationship between coach and customer. As a result, I get to know the people I serve quite well and most of the eye-opening experiences I've had have happened in these meetings.
One customer immediately comes to mind. She's a single mother of two small girls. When we first met, she was several thousand dollars behind on her utility bills. Understandably, she was frightened that her electricity would be shut off and what that would mean for her children, one of whom has special needs. Over the course of two meetings we negotiated with the utility company to get her onto a repayment plan she's comfortable with. Then we had some unexpected help in meeting her goal, which was to obtain Christmas presents for her children. After I posted a question on our online platform, Change Machine, asking about organizations helping struggling families with the holidays, one of my colleagues from a legal clinic saw the post and donated a new, really top-notch toy. My customer was ecstatic.
Coaching, thankfully, doesn't rely only on serendipity. We have measurable outcomes that can be achieved when it comes to getting people into a more secure place financially. I work with my customers on assets, banking, credit, debt, and taxes. What ties all these together, though, are the person's goals and priorities. It is important to note how customer-driven the process is. Many of the people I serve don't know how to tackle the financial issues in front of them and know even less about their rights. Yet, by the end of the first session, I've helped them understand the nature of the problem. We map out all available options and we draft an action plan for us to start moving forward on a resolution. You begin to see the change in the customer's demeanor after each successive meeting. By the third or fourth meeting, I'm usually speaking to someone who is informed, confident, and who's taken ownership of their situation.
Lately, when not in the field, I've been studying to become a Volunteer Income Tax Assistant. Once certified, I'll be able to prepare tax returns for low-income New Yorkers at special sites around the city, at no cost to them. I've also been in regular communication with my mentor, Lisa Halpern, the Founder and CEO of Kiboo, an online social banking platform. Each fellow is paired with a mentor who helps them draft a plan for a social enterprise or a financial product that aims to address our country's widening income gap. At the end of our fellowship year, we compete to present our plans to a panel of judges who choose a winner among the seven of us. Lisa's help has been invaluable. I would tell you more about my project, but I'm a very competitive person—I wouldn't want to leak any ideas to the other fellows!
3. What do you think made your fellowship application stand out? 
The application process is quite competitive. After the initial application, there were three interviews, including an exercise to see how well I could manage customer and site relations. I can't say with certainty what had made my application stand out. I did, however, emphasize that I had a background in political economy, experience in the public policy field, and that I saw a year of service as an opportunity to acquaint myself with low-income New Yorkers. I made sure that I was thoughtful and concise in making my case for how I was a match for the program, with a view to both my short- and long-term goals. The Clinic is a leader in the financial development field and it's looking, after all, to nurture future leaders.
While I don't believe that there's any one typical Financial Clinic Fellow, my peers in the program are all service-oriented and highly capable. As a Fellow, you're embedded with partner organizations all around New York City. I cannot stress enough the amount of support that I've received from my colleagues at The Clinic. However, I have over one hundred customers in three boroughs and so I would think that the program is looking for responsible self-starters who can be flexible when needed.  A commitment to building the financial security of the working poor and improving financial mobility is, of course, also a must. I would recommend becoming familiar with financial coaching and The Clinic's work before applying.
Evangelos Razis is a 2013-2014 Financial Clinic Fellow. A native New Yorker, he graduated summa cum laude from Fordham University with a degree in Political Science and Global Policy Studies. His interests include political economy, the history of economic ideas, and Orthodox Christian social thought. Evangelos is an alumnus of the Hertog Political Studies Program (2013) and of the U.S. State Department's Critical Language Scholarship (2012, Russia). He hopes to pursue a career in public policy.
© Victoria Johnson 2014, all rights reserved.