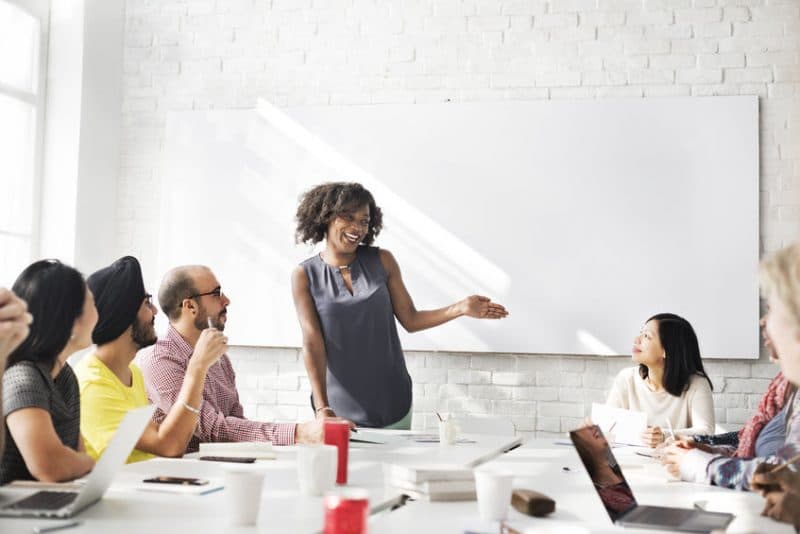 These fellowships are for mid-career professionals seeking to develop their leadership skills. They span all disciplines — including civic innovation, entrepreneurship, public health, the sciences, and law! Each fellowship provides a professional development program to those with several years of work experience, and some involve the completion of a graduate degree during the program. This list is ordered from the least to most restrictive fellowships in terms of eligibility. If one of these catches your eye, remember to bookmark it to your ProFellow account!
The Global Good Fund accelerates the development of high potential young leaders tackling the world's greatest social issues through entrepreneurship. This is achieved this by investing both targeted human and financial capital in these leaders through our 15-month fellowship program. Fellows are supported in their natural work environments, craft personalized Leadership Development Plans, and pair Fellows with personalized executive coaches through implementation with up to $10,000 in funding. Fellows are given leadership assessment resources, a network of peer leaders, and sector expertise.
National Urban Fellows' leadership development program is a rigorous, 14-month, full-time graduate degree program comprising two semesters of academic course work and a nine-month mentorship assignment. Fellows receive a $25,000 stipend, health insurance, a book allowance, relocation and travel reimbursement, and full payment of tuition, in addition to their ongoing personal and professional development. The program culminates in a Master of Public Administration (MPA) degree from the City University of New York's Bernard M. Baruch College, School of Public Affairs.
The Culture of Health Leaders program provides cross-sector leadership development based on evidence, informed by experience, and grounded in principles of equity and social justice. The program is open to individuals from a variety of disciplines—such as technology, the arts, public policy, business, community development, education, transportation, public health, healthcare, and others—who are committed to working with organizations, communities, health systems, and policymakers to build a Culture of Health in America. Each leader will have access to up to $20,000 per year for three years (total of up to $60,000). Additional tools and resources will be available for year 3 project-related activities.
Laureate Global Fellowship
The Laureate Global Fellowship is a pioneering youth social entrepreneurship program working to redefine how young people lead change. Young founders and co-founders (between 18-29 years old) of social ventures are invited to apply to a yearlong program of coaching and leadership training. The leadership development courses are done virtually and in-person to help fellows as they develop their ideas and implement them. After the fellowship year, fellows will still enjoy access to the program's resources and network as they continue their work. Applicants from any nation are invited to apply, but fluency in English is required.
The ILF Civic Fellowship Program is the nation's top Asian Pacific American leadership development program in Washington, D.C. Each year, approximately 30 outstanding college students are inducted into the summer-long Fellowship Program and participate in a supervised training curriculum. These students are subsequently placed in an 8-week public service internship (in a federal agency, non-profit or non-governmental organization or a congressional office) and are enrolled in educational seminars. Students must be U.S. citizens to apply. Fellows receive a stipend of $2,000.
This fellowship is a two-year opportunity for lawyers who have developed new and innovative legal projects that can impact lives and serve communities in desperate need of legal assistance. Applicants must be a third-year law student, recent law school graduate, or an experienced attorney who demonstrates a commitment to public interest law, and attended an Equal Justice Works member law school. Depending on funding, we are able to provide between 45-55 two-year Fellowships annually. Fellows receive a competitive salary, generous loan repayment assistance, connections to prominent sponsors, participation in a national training and leadership development program, and additional support.
FUSE Executive Fellows are mid-career professionals who are committed to racial equity, have 15+ years of private sector experience, and are looking to transition their careers for greater social impact. Executive Fellows are embedded in a government agency full-time for one year. FUSE works closely with government and community partners to co-create fellowship projects based on their highest priority challenges. Executive Fellows receive a salary of $80,000 and have access to a range of benefit options.
The Detroit Revitalization Fellows are talented mid-career leaders stimulating progress within Detroit's civic, community and economic development landscape. This select group of doers engages in a rigorous two-year leadership development program while serving full time at organizations working to further key programs and projects across Detroit and the region. All Detroit Revitalization Fellows have an undergraduate degree, and most also hold a graduate degree. Fellows will typically have somewhere between 5-15 years of professional experience. Base salaries range from $50,000 to $80,000 annually (with benefits in addition).
The Surge Fellowship is a best-in-class one-year program for 20-25 emerging leaders of color in education. For this program, the Institute identifies and accelerates promising education talent of color to enhance their expertise and aptitude, empowering them to transform the education ecosystem. The fellowship focuses on executive skill development, individual leadership development, education policy, team building, and communication and navigation. The fellowships are available for residents of Chicago and Oakland, who work in education or other youth-serving roles, with a minimum of 6 years of work experience.
The Fellowship is a full-time, two-year experience that encourages creative thinking and leadership development. Fellows are exposed to all aspects of philanthropy in the Endowment's four program areas: Child Care, Health Care, Higher Education and Rural Church. Fellows rotate through each area, giving them experience with many different issues across the Carolinas. Candidates must be past or current residents of North Carolina or South Carolina, or recent graduates of a college or university in either state, and demonstrate a strong interest in the non-profit sector. Fellows receive a salary and full benefits.
Bush Fellows receive a flexible grant of up to $100,000 that can be used over 12 to 24 months to pursue the education and experiences they need to become more effective leaders in their community. Bush Fellows may use the grant to pursue a self-designed leadership development plan. Fellows may not direct grant funds to another person, organization or project. They may also use the grant to start or complete a degree-seeking program, anything from an undergraduate degree to a PhD. Applicants to the Bush Fellowship Program must be a U.S. citizen or permanent resident, at least 24 years old and must have lived for one continuous year immediately prior to the application deadline in Minnesota, North Dakota, South Dakota or one of the 23 Native nations that share the same geographic area.
The Acumen East Africa Fellows Program is a one-year, fully-funded leadership development program that gives 20 individuals from across East Africa the training they need to accelerate their social impact and leadership potential. Fellows participate in five seminars and travel and accommodations are covered. During each seminar, Fellows receive world-class training on topics ranging from design thinking to adaptive leadership. Candidates are entrepreneurs who started their own organization, or individuals who are influencing change within an existing organization.
Fellows in this national leadership development program are researchers and community partners working together in three-person teams. Some are advancing existing projects; others represent new and unexpected collaborations that bring many perspectives to a critical issue. Individuals must apply as part of a team of three—two researchers and one community partner (teams can be newly formed or already existing). Researchers must have a terminal degree (PhD, MD, DrPH) or a master's degree with extensive professional experience. The time commitment is approximately one day per week–approximately 20% FTE — for three years. To support the fellows' time to participate in the program, each fellow will receive financial support of $25,000 per person for each year of the three-year program.
The PopTech Science Fellows program is a unique leadership development opportunity designed to help high potential working scientists become more effective communicators, collaborators and leaders both within and beyond the traditional bounds of academia. Each year, PopTech selects 10-12 Fellows drawn from many different research fields, from economics and planetary science to renewable energy and biomedical research. The Fellows are convened by PopTech for a special training program and participate in and give short presentations at the PopTech annual conference. The nomination process is by invitation only.
© Victoria Johnson 2018, all rights reserved.