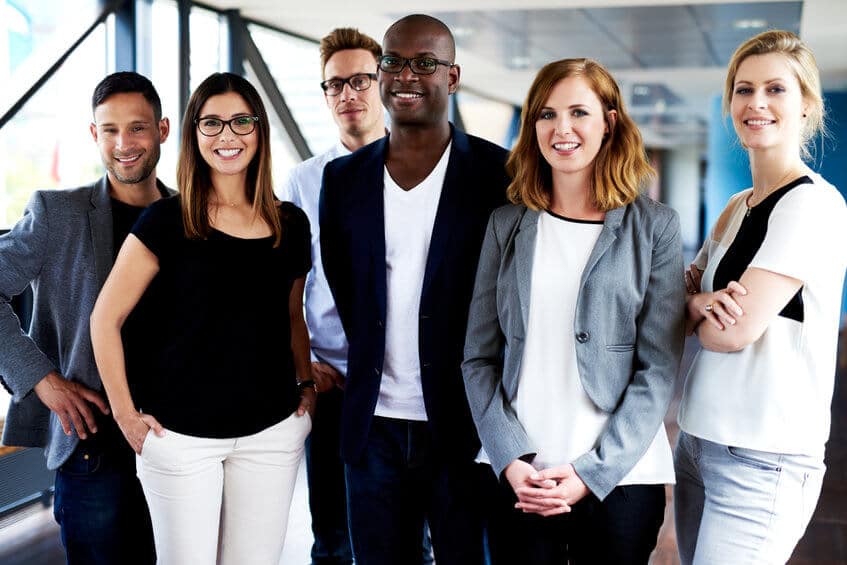 Whether you're an early-career or mid-career professional, it can be difficult to quit your job or pause your academic work to pursue a full-time fellowship. However, many don't realize that there are amazing part-time fellowship opportunities that provide many of the benefits of a full-time professional fellowship – an opportunity for you to gain new skills and experience, expand your professional network, enhance your resume – without requiring a pause in your work or academic life.
We've compiled a list of part-time fellowships for early-career and mid-career professionals that fit within busy schedules and jump-start and enhance careers. Some can even be done remotely! This list includes opportunities in a variety of fields including sustainability, women's history, and law, among others. If one catches your eye, be sure to bookmark it to your ProFellow account!
If you don't already have a ProFellow account, sign up now to gain access to our free fellowships database with more than 1,400 fellowships for professional development, graduate and doctoral study, and more.
1 Hotels Fellows will work in partnership with Environmental Entrepreneurs (E2) Emerging Leaders Program to identify pressing environmental issues and needs across the country, and then organize and execute projects that help communicate and amplify the business and economic case for smart policies to address these issues. Fellowships are restricted to early or mid-career professionals who currently work in sustainability, clean energy, water, infrastructure, or related fields. Each fellow will receive a stipend of $20,000, plus other benefits.
The Tutu Leadership Fellowship Programme welcomes an elite group of Africa's highest potential young leaders, representing a wide range of sectors. Offered on a part-time basis over six months, the Programme includes two 9-day Group Learning Modules with an impressive array of distinguished leaders and faculty. These are intensive interactive workshops; one at the historic Mont Fleur conference facility (South Africa), and the other split between Oxford University and London (UK). Candidates must be nominated.
The ArtsEverywhere Fellowship for Artistic Journalism is a year-long program of support for any individual whose work exhibits a commitment to integrating creative practice with rigorous journalistic research, writing, and multimedia production.  Accepted fellows will receive support from professional artists, journalists, and producers. Projects focused on locations in Africa, Asia, Australia, the South Pacific, South America, and the Caribbean, or in under-reported parts of North America and Europe, will be given preference. The fellow will receive 15,000 CAD as a fee and 5,000 CAD for travel, equipment, and other project costs.
The ee360 Community EE Fellowship helps to inspire community leaders to address environmental challenges and build community resiliency. Fellows receive professional development, leadership training, full financial support to attend a five-day Leadership Institute, a $1,200 scholarship to attend the 2020 Annual NAAEE conference, technical assistance in planning and implementing an EE Action Project, and more.
The Institute for Nonprofit Practice's Community Fellows Program (CFP) invests in the next generation of nonprofit and community leaders dedicated to social change by advancing their leadership skills, increasing their social capital, and embedding students in a robust professional network to propel their careers. The program includes twice-monthly sessions covering a range of topics in the community and organizational leadership and access to resources through the Institute's network. The one-year, funded fellowship is geared toward advancing people of color in leadership roles, although applications from anyone with interest are welcome.
The Culture of Health Leaders program provides cross-sector leadership development based on evidence, informed by experience, and grounded in principles of equity and social justice. The program is open to individuals from a variety of disciplines—such as technology, the arts, public policy, business, community development, education, transportation, public health, health care, and others—who are committed to working with organizations, communities, health systems, and policymakers to build a Culture of Health in America. Each leader will have access to up to $20,000 per year for three years (total of up to $60,000). Additional tools and resources will be available for year 3 project-related activities.
EEFLP is an intensive five-month legislative and leadership development program for aspiring female lawmakers, between the ages of 25 – 45 years. Targeted at working professionals who have a strong interest in politics and aspire to run for lawmaking office at the federal or state assemblies across Nigeria, this fully funded opportunity is part-time and mostly virtual.
The Pulliam Fellowship awards $75,000 to an outstanding editorial writer or columnist to expand their journalistic horizons and knowledge of the world. The annual award can be used to cover the cost of study, research and/or travel in any field. Candidates must hold a part-time or full-time editorial writing or columnist position at a news publication in the United States and have at least 3 years of relevant work experience. Fellows must publish their work in the form of editorials and other writings, including books, within 18 months of receiving the fellowship.
The Ford Foundation Global Fellowship aims to identify and connect emerging leaders from across the globe who are advancing innovative ideas and solutions to combat inequality—and give them the support to work better, faster, and deeper.  Fellows will attend multi-day convenings, held in different regions across the world and learn from site visits, guest speakers, and other experiences. Fellows will also develop and pursue an Individual Learning Plan to advance their own leadership development. Fellows receive a $25,000 stipend and all travel costs are paid. Candidates must be nominated, learn more at the website.
The Institute's fellowship program is offered free of charge to arts managers from across the U.S. and around the world who are selected through a competitive application process. These fellows attend a 4-week program in residence at the University of Maryland each spring for three consecutive years. Fellowships include intensive academic training in nonprofit management, finance, planning, fundraising, evaluation, and marketing and access to leaders of cultural institutions from throughout the United States, including site visits to select institutions. Applicants must have a minimum of 5 years working experience in an administrative capacity in an art or cultural organization and currently serve as an executive or department head with decision-making authority.
The Global Changemaker Fellowship is a 10-month online advancement program is intended to interface and develop a pipeline of Social Change Leaders who are focused on handling challenges in their local communities. Over the course of the program, the Fellows continue with implementing their initiative while participating in immersive workshops, training, and mentorship. The fellowship equips changemakers with an opportunity to get access to global knowledge, community, training, and tools to become more effective collaborators of change and grow their initiatives. The program seeks leaders aged 13-30 with an entrepreneurial mindset. 
The Gratitude Network Fellowship supports scale-stage social enterprises (non-profit or for-profit) serving children and youth. Through a year-long leadership development program, the Gratitude Network helps these organizations expand their reach. Fellows are matched and meet monthly with a highly-skilled Coach, receive support from expert advisors to help tackle operational and execution issues, meet regularly by video with their Fellow Cohort for a leadership roundtable and are invited to topical Growth Webinars and the annual Leadership Summit. Applicants must lead a social enterprise that is at least one-year-old and the social enterprise must have at least two full-time employees (including the Applicant).
Each year the Mira Fellowship accepts a small cohort from across the globe to create compassionate actionable visions for our future. Mid-career professionals are given the opportunity to rethink the world's most pressing issues and develop actionable plans for change. Fellows receive four onsite summits, coaching, cohort collaboration, a research travel stipend of $5,000, and access to experts in the fellow's field of study. Check the website for early deadlines.
The Morgridge Acceleration Program (MAP) Fellowship matches nonprofit executives, called MAP Mentors, with emerging leaders, called MAP Fellows, looking to create a positive impact while developing professional skill sets and networks. MAP Mentors commit to sharing their expertise, industry knowledge, and professional network with their MAP Fellow during the program. Fellows remain in their current, full-time jobs while dedicating approximately 10 hours a month, or 60 hours through the duration of the program, toward solving a challenge posed by their mentor. All expenses and experiences associated with the MAP Fellowship are fully funded.
The NSI Technologist fellowship recruits technologists from across the country and gives them the core tools they need to effectively engage policymakers in both the legislative and executive branches on cyber issues. NSI Technologist fellows have the opportunity to engage with cyber experts and leading technology and national security policymakers. Currently, this is a virtual fellowship. When travel allows, the fellowship will restart as a year-long program with 4 multi-day sessions held throughout the calendar year in both Washington, D.C. and another major city. Fellows receive travel and accommodation expenses.
The Global Leaders Fellowship is a rigorous, six-month virtual leadership coaching program for newly-appointed or emerging nonprofit executives globally. The program blends monthly one-on-one coaching for each fellow with monthly group coaching for the entire class. There is no fee to participate, nor travel or residency requirements. The program seeks new and emerging nonprofit and NGO executives, between 25 and 35 years of age, who have already established a solid record of accomplishment within their communities, careers, and organizations.
The Robert Novak Journalism Fellowship Program supports a rising generation of serious and enterprising journalists. This prestigious, year-long program allows writers early in their careers to pursue projects they otherwise would be unable to research and report. Each Novak Fellowship provides $35,000 in grant money and expense assistance. Working print and online journalists with fewer than 10 years of professional experience are eligible to apply.  This includes freelance and part-time journalists. Applicants must be citizens of the United States.
The School Ambassador Fellowship is a paid position that supports the Department's mission by employing a cadre of outstanding educators to contribute their classroom and school expertise to the national education dialogue and in turn facilitate discussions with educators across the country. The program offers two separate year-long tracks: the Washington Fellowship, which is a full-time appointment where teachers, principals, and other school staff members are based in residence at the Department's Headquarters in Washington, DC. The Campus Fellowship enables educators to collaborate with the Department on a part-time basis while maintaining their regular school responsibilities in their home communities.
SV Academy's Tech Sales Fellowship is an exclusive 12 week, part-time, online program where fellows receive mentorship from top business executives in Silicon Valley. Upon completion, fellows receive a high-paying full-time job with one of their fast-growing portfolio companies in the Bay Area. 100% of SV Academy graduates are employed in junior business development roles in the software industry. Applications are accepted on a rolling basis. Check the website for the next deadline.
EnerTracks fellows continue working part-time for their home institution while participating in training sessions that are prepared and facilitated by Agora Energiewende energy experts. These multi-disciplinary sessions cover a variety of topics such as energy markets, power system flexibility, and research methodologies, among others. Supplemental online and reading material, as well as group discussions, complement each of these sessions. With the support of their Agora Energiewende mentors, each fellow tackles one specific transformation topic of their choice. The topic should be relevant from the perspective of the fellow's own organization, with the intention of transferring the learnings into their domestic work. All EnerTracks fellows receive a travel grant, all-expenses-paid accommodation in Berlin, a modest daily stipend, and more.
The French-American Foundation is offering a two-year program for French and American professionals between the ages of 30 and 40. Alternating between the US and France, the fellows spend five days together (each year) discussing issues of common concern, meeting with local and global specialists, and getting to know one another. The Foundation covers Young Leaders' travel and lodging expenses for both meetings. Applicants are mid- or late-career professionals from every possible background, whose common link is their passion for forging bonds to influence the common good.
Looking for other professional fellowships, as well as summer fellowships and graduate school funding? Sign up to discover and bookmark more than 2,400 fellowships and fully funded graduate programs in the ProFellow database.
© ProFellow, LLC 2022, all rights reserved.