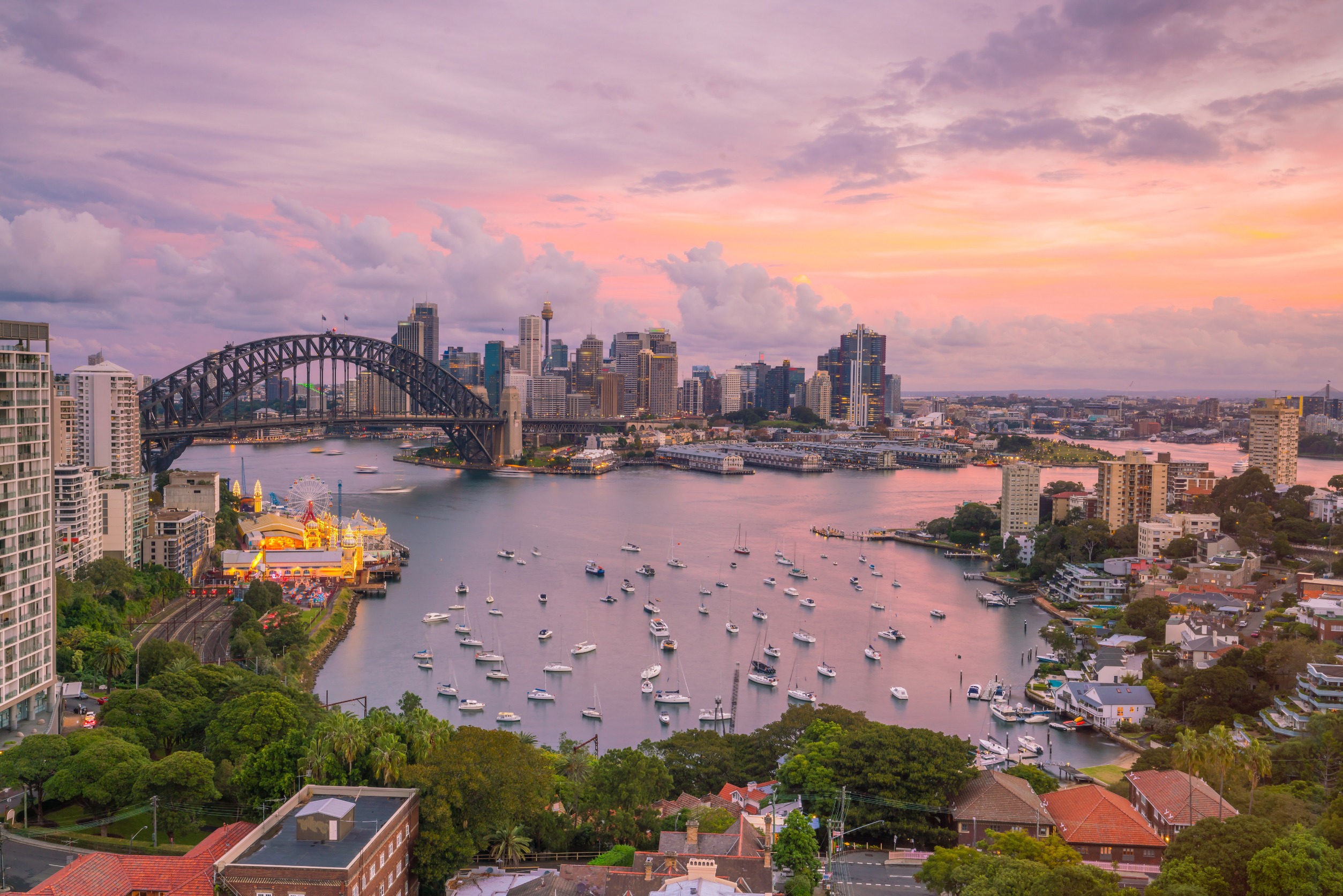 In an era where environmental and social responsibility has become crucial for the future of our planet, sustainability has emerged as a key focus area for professionals and scholars alike. In recognizing the need for innovative solutions and the power of collaboration, a new wave of programs have emerged in the form of sustainability fellowships! These professional and academic fellowships provide professionals and scholars with funding, host placements, resources and networks to contribute to challenges related to climate change, environmental conservation, water rights, clean energy, and food security, among other issues.
List of Sustainability Fellowships for Professionals and Scholars
If you are interested in any fellowship opportunities, save them to your free ProFellow account! Click the links to your programs of choice and then Add to Favorites.
1 Hotels Fellows will work in partnership with Environmental Entrepreneurs (E2) Emerging Leaders Program to identify pressing environmental issues and needs across the country. Through this, they will organize and execute projects that help communicate and amplify the business and economic case for smart policies to address these issues. Fellowships are restricted to early or mid-career professionals who currently work in sustainability, clean energy, water, infrastructure, or related fields. Each fellow will receive a stipend of $20,000, plus other benefits.
Åland Islands Peace Institute invites researchers in the fields of peace research, international law, political science, or other relevant disciplines to apply for the Åland Peace Fellowship. The Peace Fellowship entails a research stay on the Åland Islands, lasting approximately 2 months. An Åland Peace Fellow is expected to work on a theme relevant to the Institute's areas of work. Applications are welcome from all parts of the world, especially from regions with experiences in issues related to territorial autonomy, sustainability, and management of natural resources.
The beVisioneers fellowship provides young innovators (aged 16-28 years) the training, resources, and expert support they need to bring their planet-positive projects or ideas to life. If you're passionately committed to creating positive environmental change, whether in your community or across the world, you are encouraged to apply. Fellows participate in a unique, one-year hybrid learning program designed and implemented by education pioneers The DO School Fellowships gGmbH. The fellowship is a mixed experience, with most content and training being received via live online sessions and access to on-demand content. There are no costs to individual fellows.
The Catherine Hinman Memorial Fellowship provides opportunities for graduate students across the U.S. pursuing public policy careers to gain practical experience and build professional networks over the summer. The Fellowship provides a $5,000 stipend, housing, and airfare to students undertaking this DC-based fellowship hosted by the Silverado Policy Accelerator. Applicants should have experience or interest in Silverado's policy areas of focus (trade, industrial security, climate/ecological/economics security, cybersecurity). This program is designed for applicants who would not otherwise have the financial means to participate in a DC-based internship. Each fellow is paired with a mentor in their field and will complete a final project.
The Future Leaders Program (FLP) is for early-stage career professionals and graduate or doctorate students passionate about the sustainability field. The Future Leaders Program provides the unique opportunity to work for a world-class global change agency and sustainability consultancy early in one's career. This program opens a critical career pathway for diverse candidates and those historically underrepresented in the sustainability arena. This program is fully remote and selection is highly competitive.  Candidates are chosen on a rolling basis and participation is limited to a maximum of two years. Recipients will receive contract-based compensation.
This Fellows Program provides innovative, post-doctoral scholars with the opportunity to build a foundation within one of the core disciplines represented within the Earth Institute (sustainability, the environment, social justice, and the geosciences). Fellows are also privy to cross-disciplinary expertise related to sustainable development. Specific areas of research include carbon neutral economy, adaptation to future climate, earth fundamentals, resilient ecosystems, climate and social systems, and climate justice and equity. Earth Institute Fellowships will ordinarily be granted for a period of 24 months and include a $12,000 research allowance for the two-year appointment, carrying an annual salary of about $71,640.
EDF Climate Corps seeks top graduate students studying business, engineering, sustainability, environmental management, public policy, or other relevant degrees, who are eligible to work in the United States. Over the course of 10-12 weeks, EDF Climate Corps Fellows are embedded into leading organizations to identify customized energy management solutions. Fellows are paid $1,250/week and are reimbursed for travel expenses related to May training sessions and the Fall Energy Solutions Exchange (network) event. Check the website for an early deadline.
The Fulbright Public Policy Fellowship allows fellows to serve in professional placements within foreign government ministries or institutions to gain hands-on public sector experience while carrying out an academic research/study project. Fellows serve in a capacity similar to a "special assistant" for a senior-level official. Proficiency in the host country's language of government is required. Successful Fulbright Public Policy Fellowship candidates will be early to mid-career entrepreneurial and self-starter professionals with a graduate degree in a public-policy related field (e.g., JD, MPA, MPH). Fellowships are available in three world regions: Africa (Botswana, Ghana, and Rwanda); Western Hemisphere (Colombia and Peru); and East Asia and the Pacific (Cambodia, Fiji, Thailand, Timor-Leste, and Vietnam).
The Harvard University Center for the Environment created the Environmental Fellows Program to enable recent doctorate recipients to use and expand Harvard's extraordinary resources to tackle complex environmental problems. For two years, the Environmental Fellows work with Harvard faculty members in any school or department to create new knowledge while also strengthening connections across the university's academic disciplines. The fellowship includes a salary of $64,000 per year, employee health insurance eligibility, up to $2,500 reimbursement for travel expenses, and a $2,500 allowance for travel and other professional expenses. Candidates with a doctorate or equivalent in any field are eligible, and they may propose research projects in any discipline.
The Island Fellows Program places bachelor's and master's degree graduates in Maine's coastal and year-round island communities for one to two years. Fellowships provide a unique opportunity for recent graduates to apply their skills and gain experience with building sustainability within these communities alongside an island or remote coastal organization. Fellows receive $12/hour, paid vacation and time off, professional development, in-community housing, utilities, provided internet, and health insurance.
Lone Mountain Fellowships offer a unique opportunity for scholars, journalists, policy-makers, and environmentalists to advance their understanding of the role of markets and property rights in protecting and enhancing environmental resources. Lone Mountain Fellows are residents at PERC in Bozeman, Montana, for periods ranging from a week to a year, depending on the nature of their projects. Stipends for Lone Mountain Fellows vary with the nature of the work, duration of residence at PERC, and the Fellow's qualifications. Applications are taken on a rolling basis.
The Kinship Conservation Fellowship is passionate about investing in individuals with the potential to advance the future of conservation. Fellows are awarded a $6,000 stipend and a month of valuable, cutting-edge training. In return, fellows are asked to invest a month of their time working with the organization. The month-long curriculum is delivered by a faculty of global experts who work closely with each carefully selected cohort of fellows to explore fresh ways to apply market-based approaches to environmental concerns. Ideal candidates are mid-career conservation professionals with 5+ years of experience.
The McCloy Fellowship allows American and German experts from journalism, the public sector, think tanks, non-profits, law, and cultural organizations to research and assess the most pressing topics on the transatlantic agenda while also engaging with their counterparts overseas. Proposals must address one of the following global trends: climate change and sustainability, demographics and social change, technological breakthroughs, and urbanization. The fellowships allow Americans to travel to Germany and Germans to travel to the United States for at least 3 weeks to conduct research. Fellows receive a $5,000 stipend, which covers transatlantic airfare and domestic travel, as well as room and board, for a minimum of 21 days. Candidates are 45 years of age or younger and have a minimum of 5 years of relevant, full-time work experience.
Merlyn Climate Grants is offering grants to individuals between the age of 13 and 30 who have a clear vision of climate and environmental justice, support for science, and a free press. Leading climate action is the primary focus of the Merlyn Climate Grants. Applicants may request from $500 to $3,000 and must based in New England or New York. No affiliation with a 501c3 is required for applicant eligibility. Grants underwrite activities that have a positive impact on the fellow's community: these include carbon footprint reduction, community action, artistic and dramatic productions, organizing, training, and outreach.
The New Futures Fellowship is a three-month fellowship that melds rigorous research with creative advocacy, with the intention to fight the climate crisis and deliver fair solutions to people and the planet. New Futures Fellowships are awarded to recent or current undergraduate and graduate students in Research and Advocacy. New Futures Fellows work together virtually in teams assembled from different backgrounds and fields of study, combining researchers and communicators who share a passion for social change. Team members are guided by a professional advisor and collaborate on a project based on themes selected for the year. This is a full-time commitment with a fellowship stipend of $2,500.
Princeton in Asia (PiA) is an independent, non-profit organization affiliated with Princeton University. Founded in 1898, the program has long been driven by a mission to foster mutual appreciation and cultural understanding by connecting service-minded graduates and partner organizations in Asia through immersive work experiences. PiA offers year-long, service-oriented fellowships in 22 countries and regions of Asia in the fields of education, public health, economic development, environmental sustainability, peace, justice, and access to information. PiA Fellowships are open to graduates or graduating seniors of any university.  
A SEI Climate Corps Fellowship provides professional development opportunities for emerging leaders through the implementation of sustainability and resiliency projects with local governments, non-profits, and for-profit businesses. Climate Corps is a full-time, 10-month fellowship program. Along with extensive personal development and training, SEI Fellows receive a modest stipend and other benefits. This fellowship typically begins in early September and ends in June. Applications are accepted on a rolling basis: submit applications as soon as possible to receive priority placement consideration!
The San Diego Zoo Wildlife Alliance offers Undergraduate Summer Student Fellowships in the Conservation Science teams: Recovery Ecology, Population Sustainability, Community Engagement, Conservation Genetics, Plant Conservation, Reproductive Sciences, and Disease Investigations. Current undergraduate students must be officially associated with a college or university in order to be eligible for the fellowship program. Undergraduates who are currently enrolled in college meet this criterion, as do graduating seniors who are continuing their education in the fall following graduation. The current stipend amount is $7,000 for the 12-week program. Visit here for more information.
Sydney Horizon Fellowships are intended to empower up to 40 of the world's best and brightest emerging academics to undertake innovative research that will build our understanding of climate change, improve health outcomes, and create a more sustainable world. Applicants must be less than ten years out of their PhD and obtain and maintain the right to work in Australia. The Sydney Horizon Fellowships are open to all disciplines. Applicants must propose research that addresses at least one of the challenges of climate change, health, or sustainability. Each successful applicant will receive up to AUD$100,000 per year in research funding and a competitive salary.
The InterExchange Foundation Christianson Fellowship awards up to $10,000 to young Americans who are passionate about helping communities abroad thrive and are eager to learn about local cultures. Fellows identify a project or an organization working on an issue they care deeply about. With the support of the Christianson Fellowship, these fellows will contribute their skills and passion to that endeavor for at least six months in a location abroad. This intercultural experience is a meaningful way to help others, improve skills, and gain insight into another culture. Applicants must be 18-28 years old at the project start date.
The Prince of Wales Global Sustainability Fellowship Programme is a funded opportunity for academics to reside in Cambridge, UK as they conduct research on building a sustainable economy. This programme aims to foster new transdisciplinary thinking on sustainability in a large variety of fields, leading to practical insights, tools, and recommendations for decision-makers to carry into their organizations alongside important advances in fundamental knowledge. There are specific opportunities available within specialized fields, as listed on their website.
The TomKat Center Postdoctoral Fellowships support outstanding, recent PhD graduates working on projects that explore new research directions in sustainable energy and its intersection with food, water, the environment, and human health. For up to two years, TomKat Fellows will have support to work on creative, multidisciplinary research. The TomKat Fellowship provides annual support as a salary of $65,000 or the minimum postdoctoral salary rate as stipulated by Stanford; whichever is greater. Foreign scholars must have or be able to obtain an H1B visa (to receive the award as salary). Citizenship is not a selection factor.
The Urban Sustainability Directors Network (USDN) is pleased to offer Equity Diversity Inclusion Fellowship opportunities within local governments. The EDI Fellowship is a summer program that addresses an existing disparity amongst the representation of people of color in sustainability fields and the USDN member network. Fellows will receive a valuable learning experience while also helping local governments advance sustainability and inclusion goals. For at least 12 weeks, fellowships will be full-time, beginning in June and concluding in August or September. Depending on experience, candidates will be paid a total compensation of $10,320 to $14,400 over the course of the 12 weeks.
The Bank of the West Fellowship is for a diverse group of social entrepreneurs and sustainability leaders selected from the Bank of the West's 4 regions. Bank of the West Fellows will form a tight-knit cohort within Watson Institute's Flagship Accelerator Program in Boulder, Colorado. The fellows join the program with an early-stage venture ready to scale. As mentioned above, fellows participate in the Watson Accelerator, which includes the following: award-winning training, seed funding, tailored mentorship, and a global network to accelerate their social ventures. This fellowship is designed for change-makers, innovators, and leaders from (or leading change within) Bank of the West priority regions.
The Wild Gift hosts wilderness-based fellowships designed to provide entrepreneurs with leadership skills, community, and connection to the outdoors. Fellows receive a $2500 stipend, a 3-week backpacking trip (May), and 6 months of virtual programming (April-November). Eligible applicants have launched (or are ready to launch) a social or environmental venture and are between the ages of 21-35. The Wild Gift Fellowship selects social and environmental entrepreneurs who not only retain a breakthrough idea but also demonstrate the ability to grow a sustainable enterprise, execute a business plan, and make a significant impact on the specific problem they are trying to solve.
Are you interested in finding many more fellowships like these Sustainability fellowships? Sign up for the ProFellow database, which includes more than 2,500 funded opportunities for professional development and graduate school.
© 2023 ProFellow, LLC, all rights reserved.